PHOTOS
OK!'s 25 Days to VMAs: Ranking The Most Iconic Video Music Awards Moments of All Time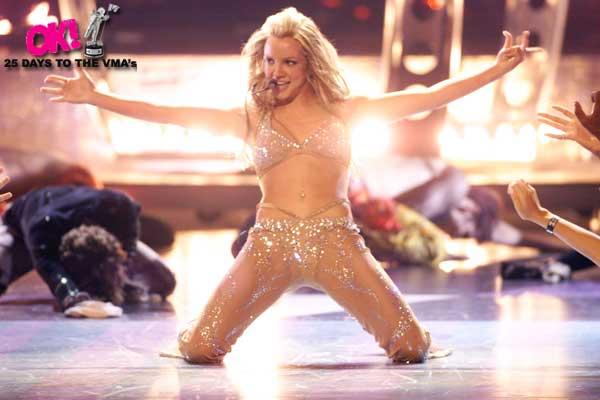 This year's MTV Video Music Awards is sure to bring tons of OMG moments, so to continue our countdown to August 25, we ranked the most iconic VMA moments of all time.  Which did we choose as number one? Click through the gallery to find out! Disclaimer: we know there is a lot of Britney Spears. How can you blame us, though—she's the queen of the VMAs!
Article continues below advertisement
Jordin Sparks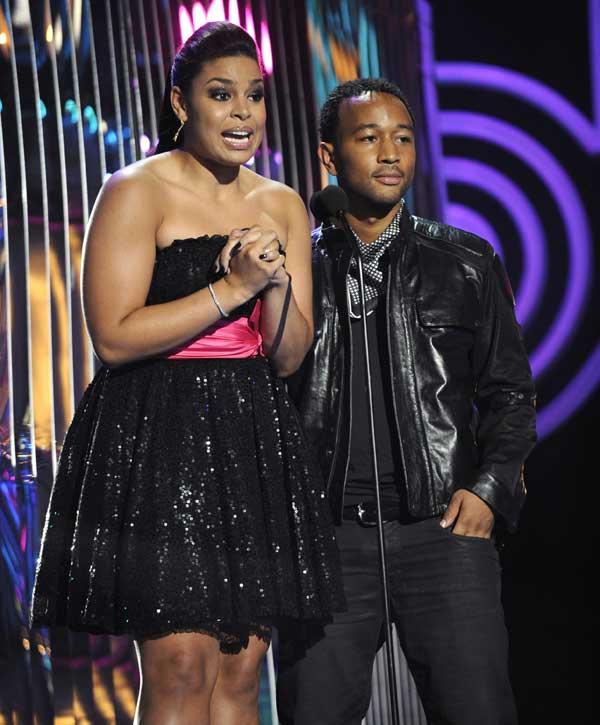 13. Jordin Sparks defends the Jonas Brothers. When host Russell Brand made fun of the Jonas Brothers for wearing purity rings, Jordin Sparks used her time on stage to stand up for her friends. "It's not bad to wear a promise ring, because not everybody—guy or girl—wants to be a slut," she said. You go girl!
Article continues below advertisement
Eminem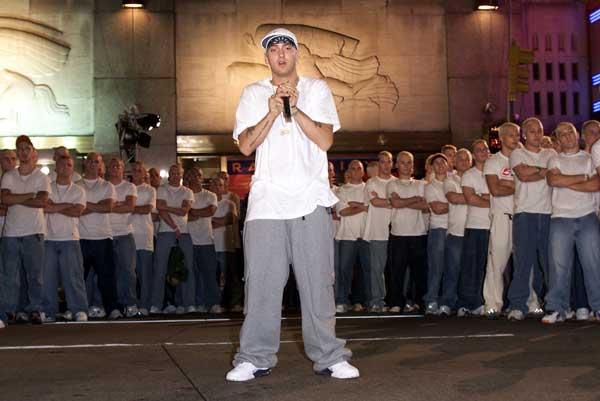 12. Eminem performs "The Real Slim Shady" and "The Way I Am" with an entourage of doppelgangers. Eminem is known for his oversized white tees, baggy jeans and platinum blond hair, so when he was stuck in a swarm of lookalikes at the 2000 VMAs, the audience went undeniably crazy.
Article continues below advertisement
Michael Jackson, Lisa Marie Presley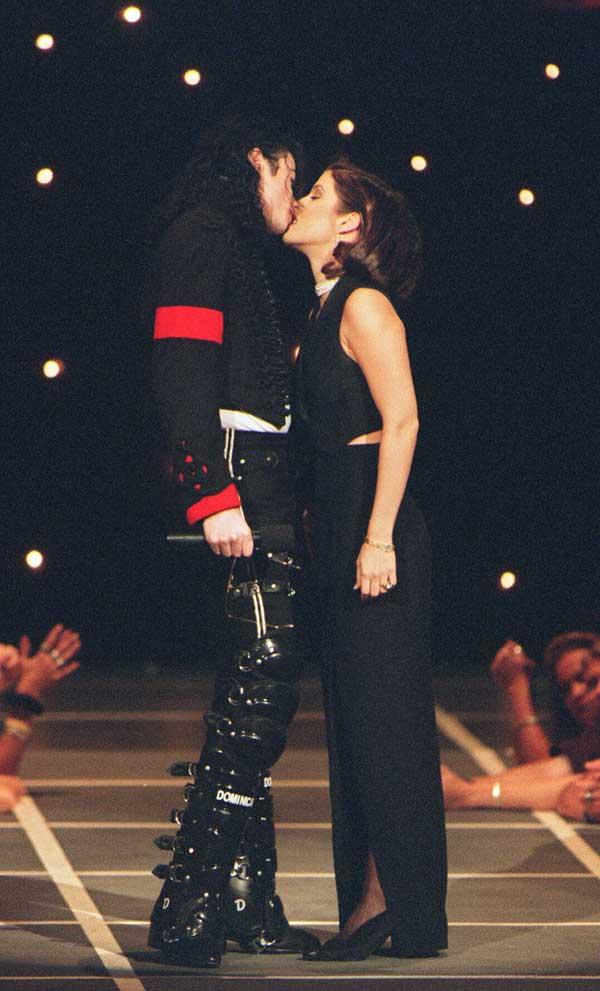 11. Michael Jackson and Lisa Marie Presley show serious PDA. If this unlikely pair's marriage didn't shock you, their make out sesh on stage at the 1994 VMAs definitely did. Almost 20 years later and we're still feeling super uncomfortable.
Article continues below advertisement
Madonna Like A Virgin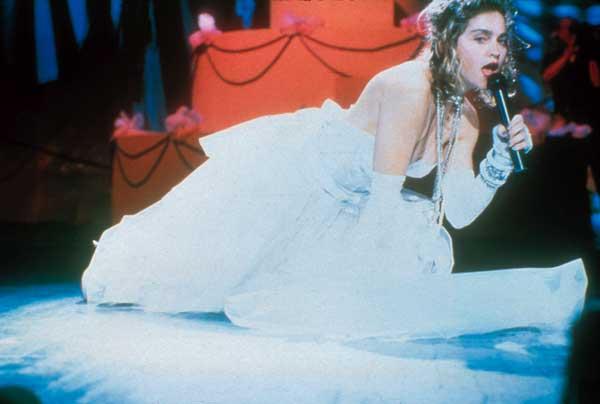 10. Madonna's "Like A Virgin" performance. Madonna has always been known for pushing the envelope, but when she put on a risque performance at the first VMAs in 1984, even her biggest fans were shocked. Despite the criticism, we completely live for this performance!
Article continues below advertisement
Lady Gaga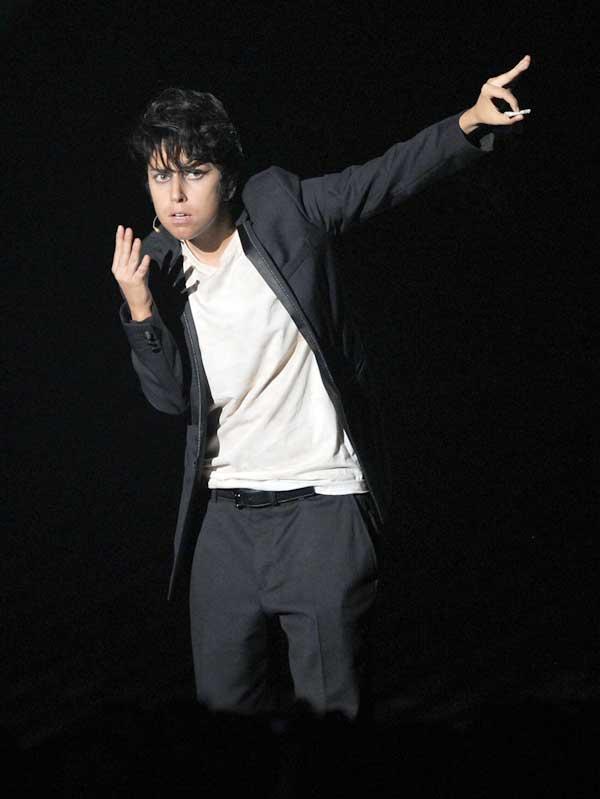 9. Lady Gaga as Jo Calderone. Lady Gaga opened the 2011 VMAs with a monologue and performance as her alter ego, Jo Caldrone. People's shock quickly turned into pure confusion as Gaga continued the act throughout the rest of the show.
Article continues below advertisement
Michael Jackson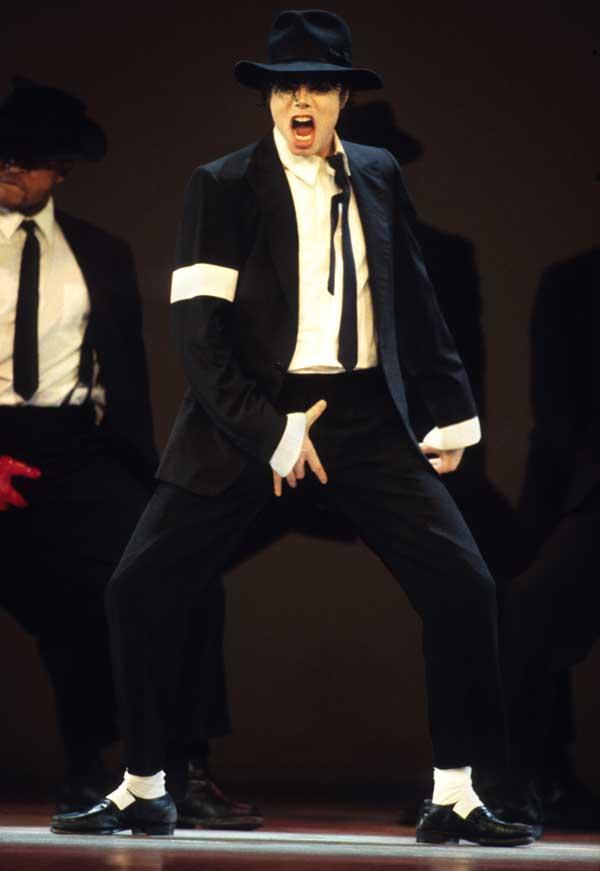 8. Michael Jackson performs a 15 minute medley of hits. When an artist overstays his welcome on stage, audience members are not too thrilled. But when Michael Jackson performed for 15 minutes at the 1995 VMAs, they couldn't get enough. Um, if we saw a mashup of "Beat It," "Black or White," "Smooth Criminal" and more, we'd kinda be freaking out, too.
Article continues below advertisement
Tupac, Notorious B.I.G Moms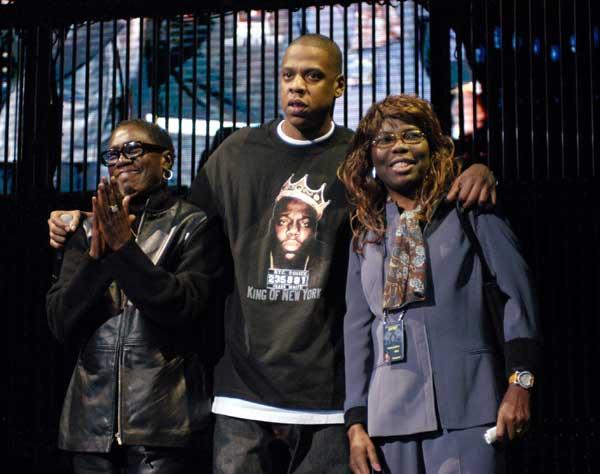 7. The Notorious B.I.G. and Tupac's mothers meet. Although their sons were involved in a public feud before their deaths, Afeni Shakur and Voletta Wallace met on stage at the 1999 VMAs to present the award for Best Rap Video to Jay-Z. In an emotional goodbye, Afeni said, "we stand united as mothers preserving their legacies."
Article continues below advertisement
Britney Spears Snake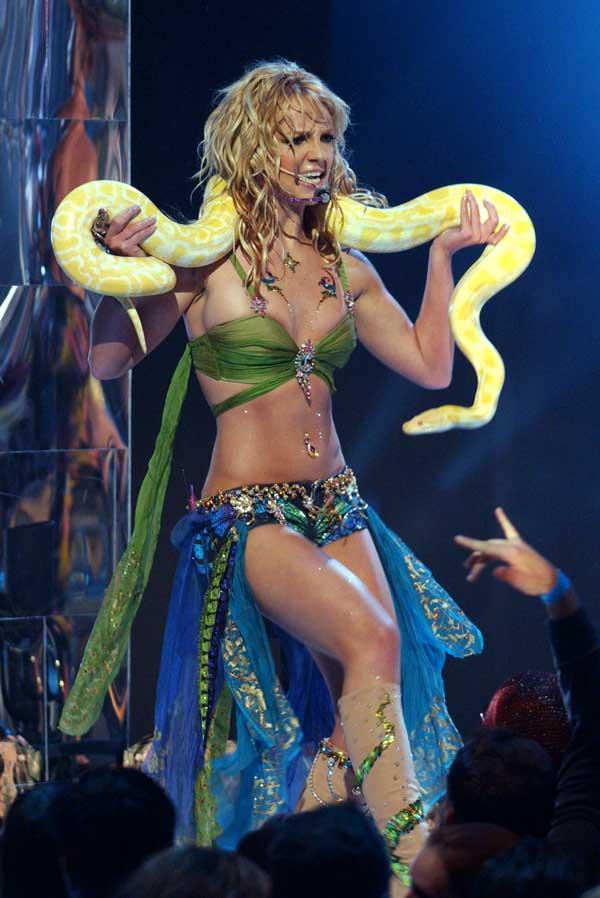 6. Britney Spears performs with a live snake. The fact that Britney Spears managed to get through her entire 2001 VMA performance without screaming, crying, or passing out makes us very proud. Luckily Banana, the seven-foot albino snake was a good sport and didn't ya know, kill her or anything.
Article continues below advertisement
Kanye West, Taylor Swift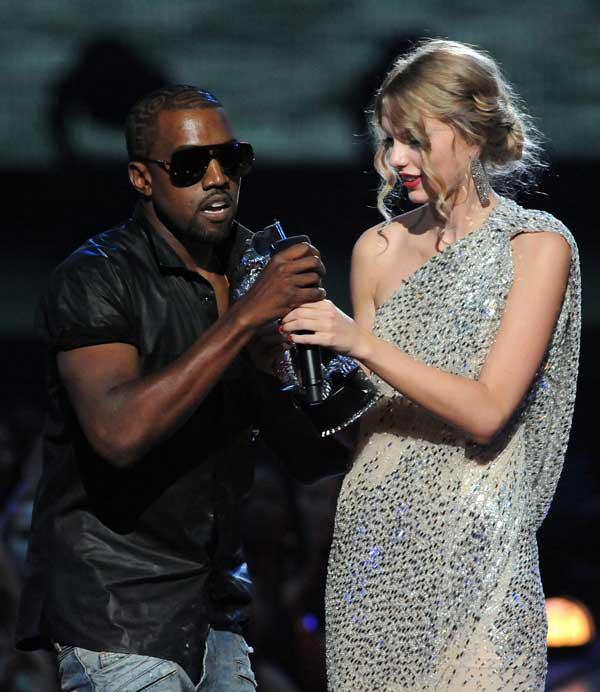 5. Kanye West interrupts Taylor Swift. If there was an award for VMA's most awkward moment, this would definitely take the cake. In terms of being iconic, Kanye's "Imma let you finish" line has become the slogan of t-shirts, memes and more since the 2009 VMAs, and we're pretty sure it was because of this moment that stage security is now extra tight. #Awkward
Article continues below advertisement
Christina Aguilera, Madonna, Britney Spears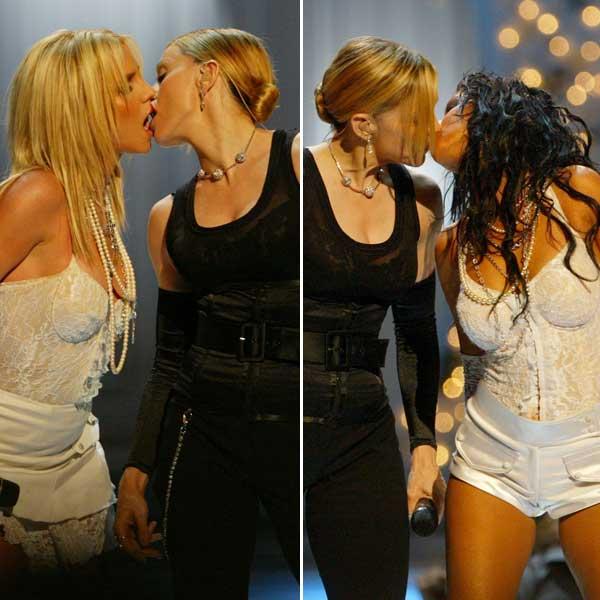 4. Christina Aguilera, Britney Spears and Madonna share a kiss. Even though Christina was definitely involved with the on-stage kiss at the 2003 VMAs, it was Britney's tongue slip that landed her in headlines.
Article continues below advertisement
Lady Gaga Meat Dress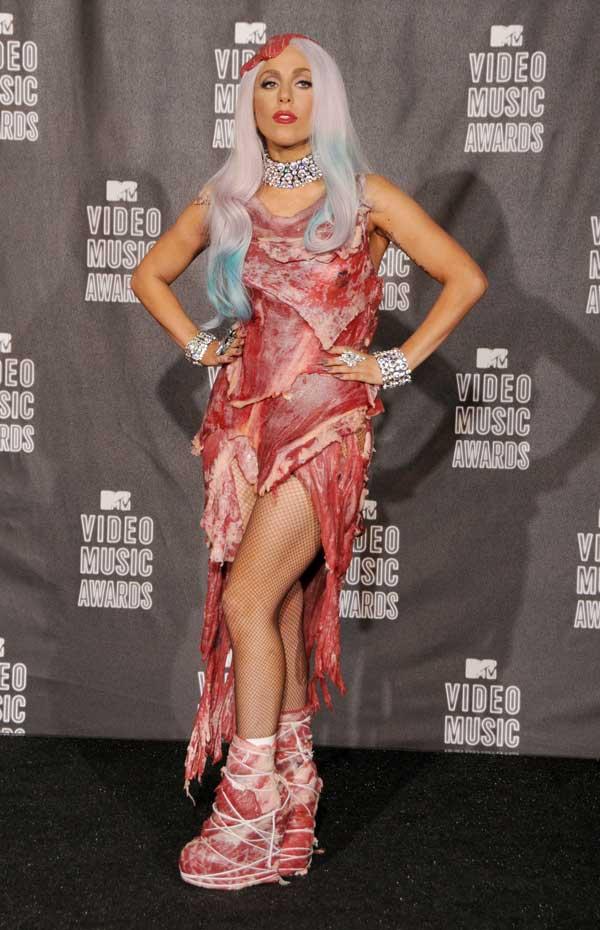 3. Lady Gaga wears a meat dress. Lady Gaga's fashion choice at the 2000 VMAs was a little strange. And by a little strange we mean SO incredibly weird. Her dress was not fabric made to look like steak—it was 50 pound of real, raw (pun intended) meat.
Article continues below advertisement
Beyonce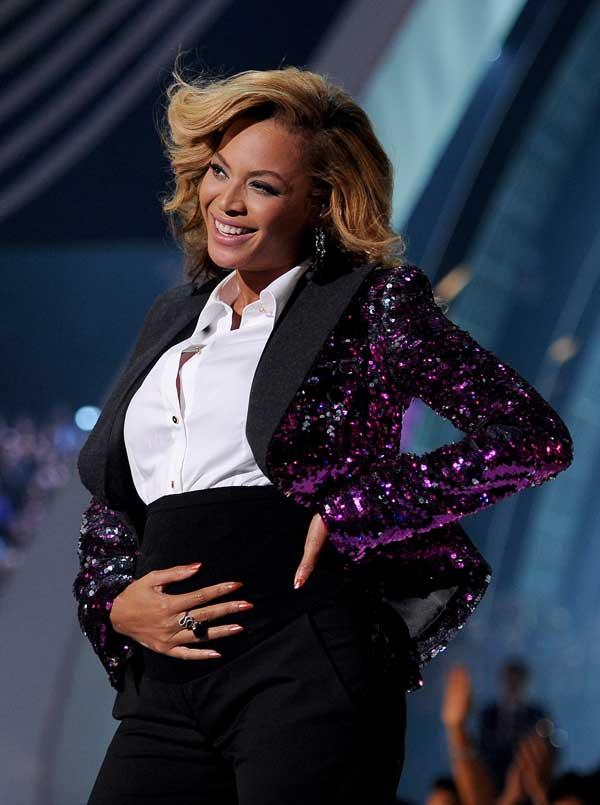 2. Beyonce reveals she's pregnant. Only Beyonce could outdo her own amazing performance at the 2011 VMAs by debuting her baby bump. NBD.
Article continues below advertisement
Britney Spears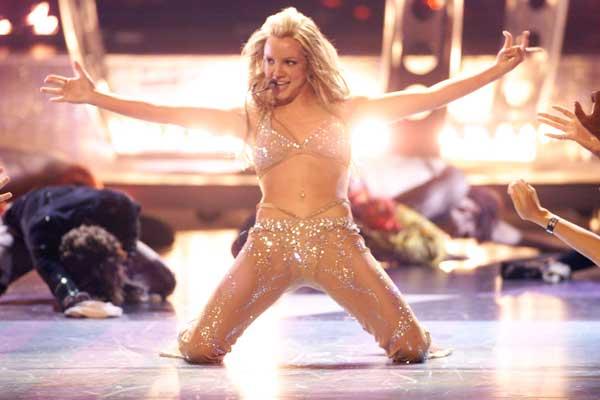 1. Britney Spears strips to reveal a nude, bedazzled body suit. Was there any question that this would be our number one VMA moment of all time? Britney's risque performance is a classic that represents exactly why we're still obsessed.