PHOTOS
The Real Housewives (Of Romance): Splitsville, Re-Ups & Quickies—An Examination Of The Relationships Of Our Favorite Reality Stars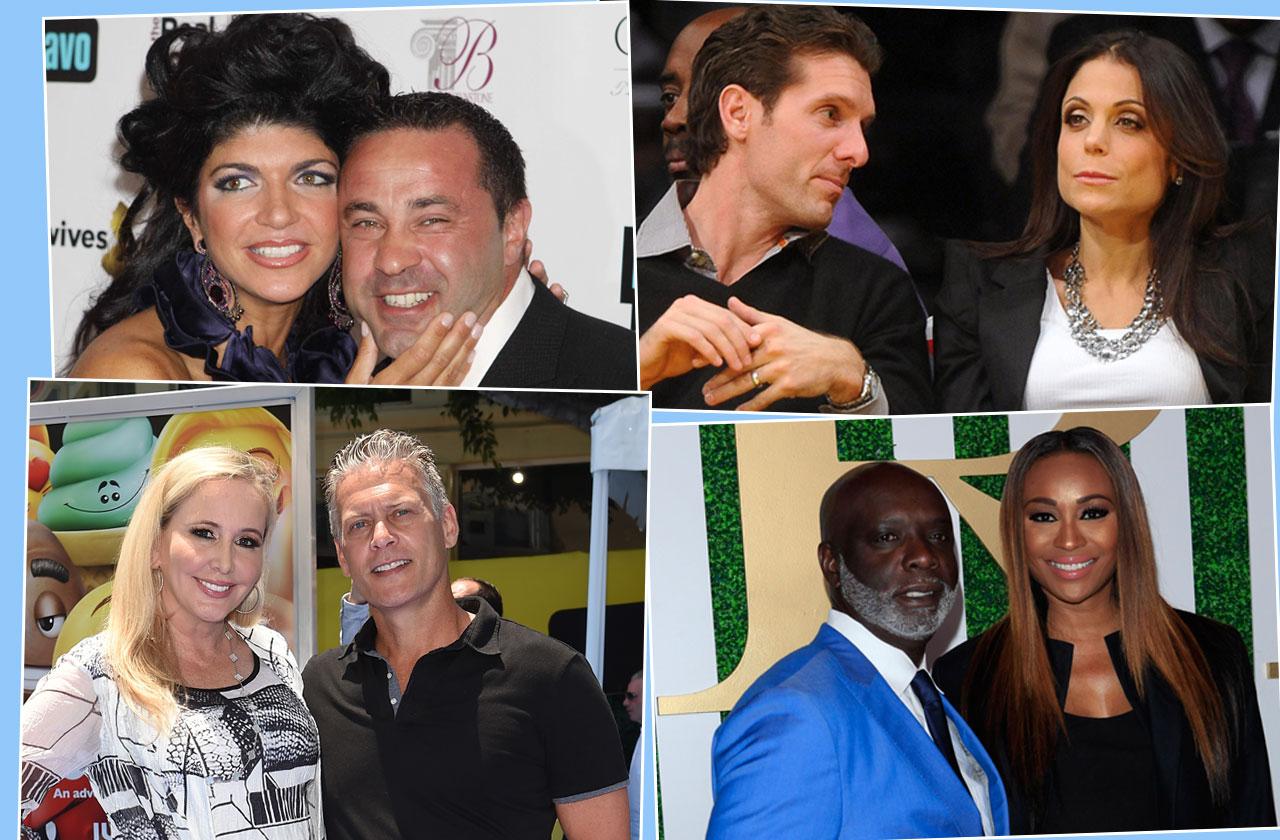 The Real Housewives of Romance: An in-depth examination of relationships of our favorite Reality Stars.
Article continues below advertisement
Teresa & Joe Giudice: The Real Housewives of New Jersey – Married for 10 Seasons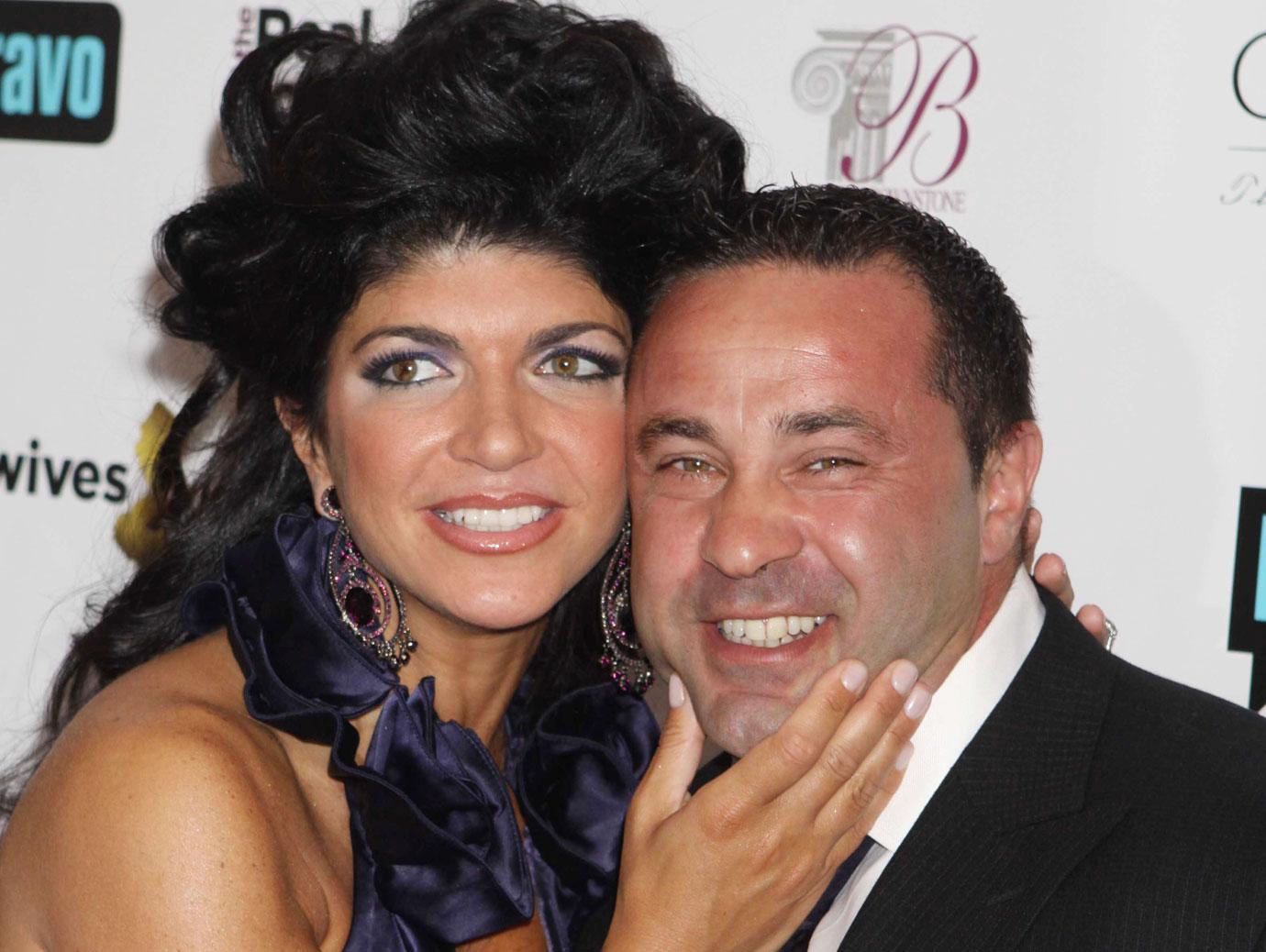 Teresa stood by her man through some dark times, including joint fraud convictions; consecutive prison sentences (11 months for her, 41 for him); and the seven months Joe, an Italian immigrant, spent in a "tortuous" (per Teresa) ICE detention facility awaiting the court's deportation decision.
Initially, the 48-year old insisted she "wouldn't mind" uprooting her life to be with Joe, also 48, if he was sent packing and later reiterated that they'd stay together no matter what.
"We're going to fight this and get through this," she said. But by fall 2019, she'd changed her tune, fearing Joe would pursue other women if they lived apart, and insisting. "I don't want to live that life."
In December, just weeks after Teresa and her four daughters visited Joe in Italy (where he now lives permanently), words spread that the couple of 20 years had finally separated onward!
Adrienne Maloof & Paul Nassif: The Real Housewives Of Beverly Hills – Married for Three Seasons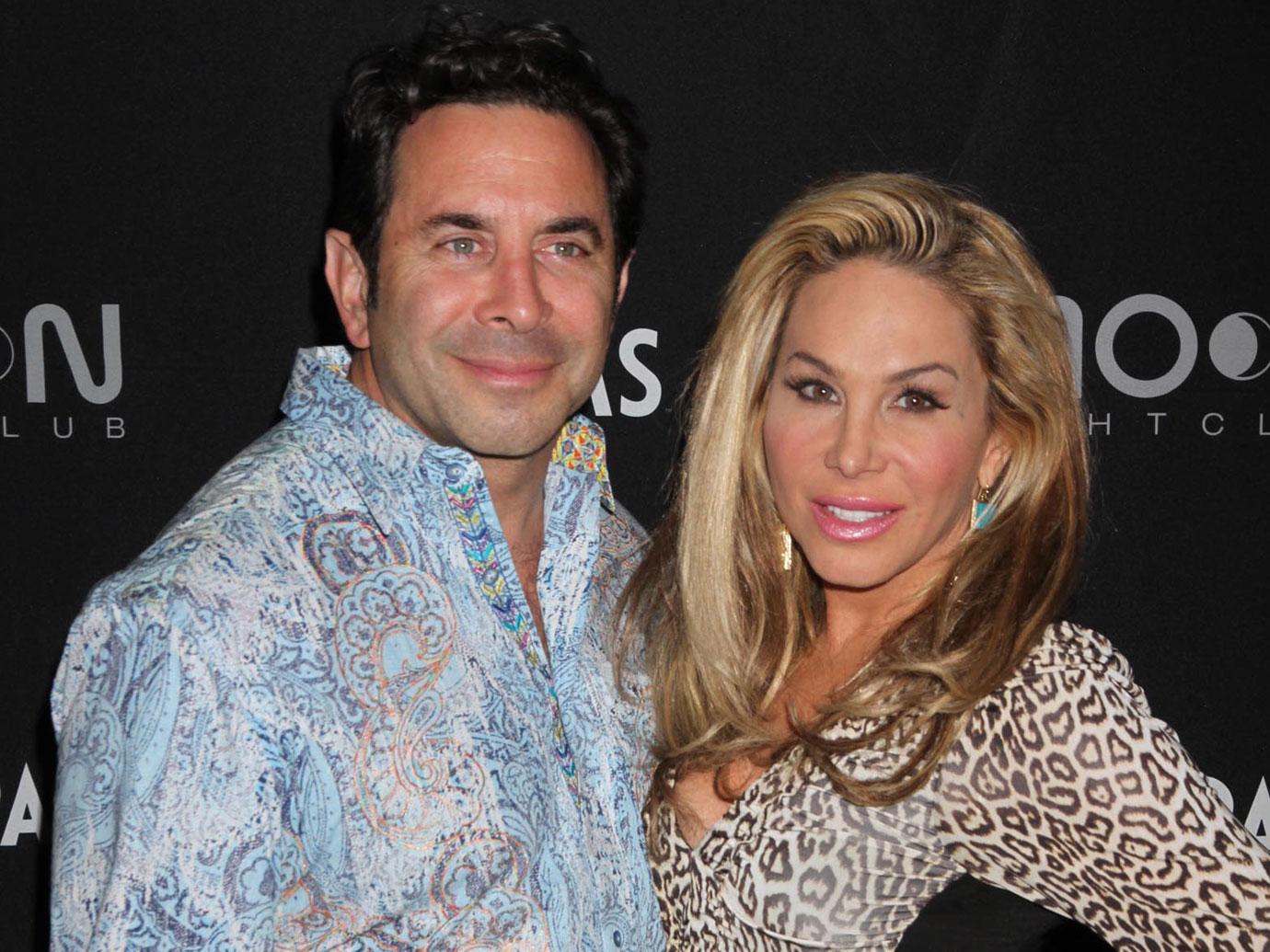 The vibe between Adrienne and Paul as they bickered throughout the vast halls of their Beverly Hills mansion ranged from playful to eye-rollingly exasperated. Yet things remained relatively civilized—that is until they split in 2012.
The shoe designer, 58, accused her plastic surgeon husband of abuse, which he denied, and they entered a lengthy custody battle over their three sons. In 2018, Paul, 58, was happy to report they'd emerged from the wreckage and were "doing fantastic" as co-parenting exes.
Only took half a decade!
Article continues below advertisement
Bethenny Frankel & Jason Hoppy: The Real Housewives Of New York – Married for No Seasons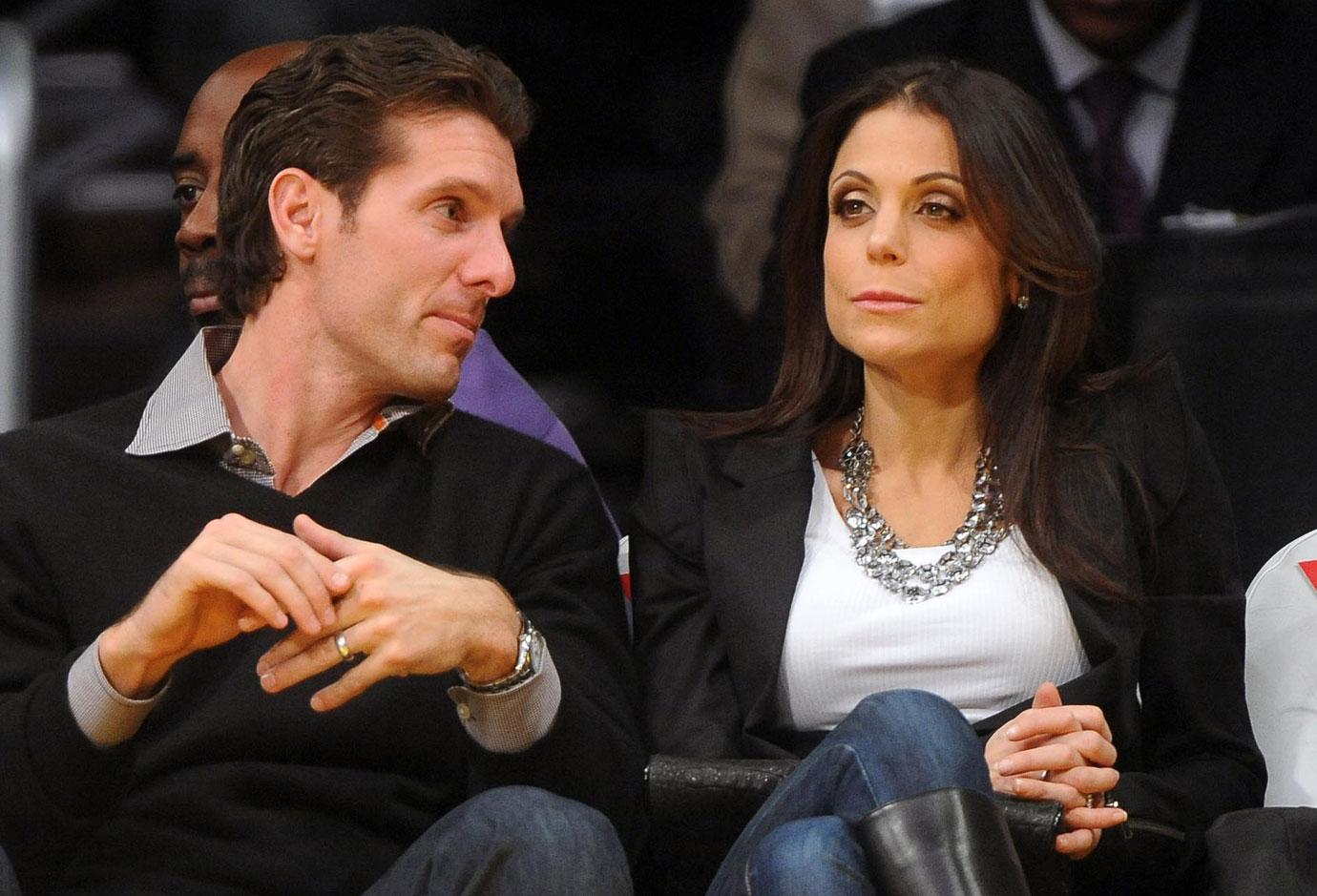 Jason, 49, proposed to a pregnant Bethenny, also 49, on season 3 of RHONY, and their domestic bliss was captured on their spinoff, Bethenny Ever After.
When they split after two years, Bethenny promised they'd "amicably co-parent" daughter Bryn, 10, but that's the opposite of what happened next: a years-long custody battle, a combative divorce that lasted twice as long as the marriage, and tales of constant emotional warfare.
Though their union wasn't captured on RHONY, the fallout was, with Bethenny returning in 2015, and regularly breaking down due to stress.
One Skinnygirl margarita, make it double!
Article continues below advertisement
Tamra Judge & Simon Barney: The Real Housewives Of Orange County – Married for Three Seasons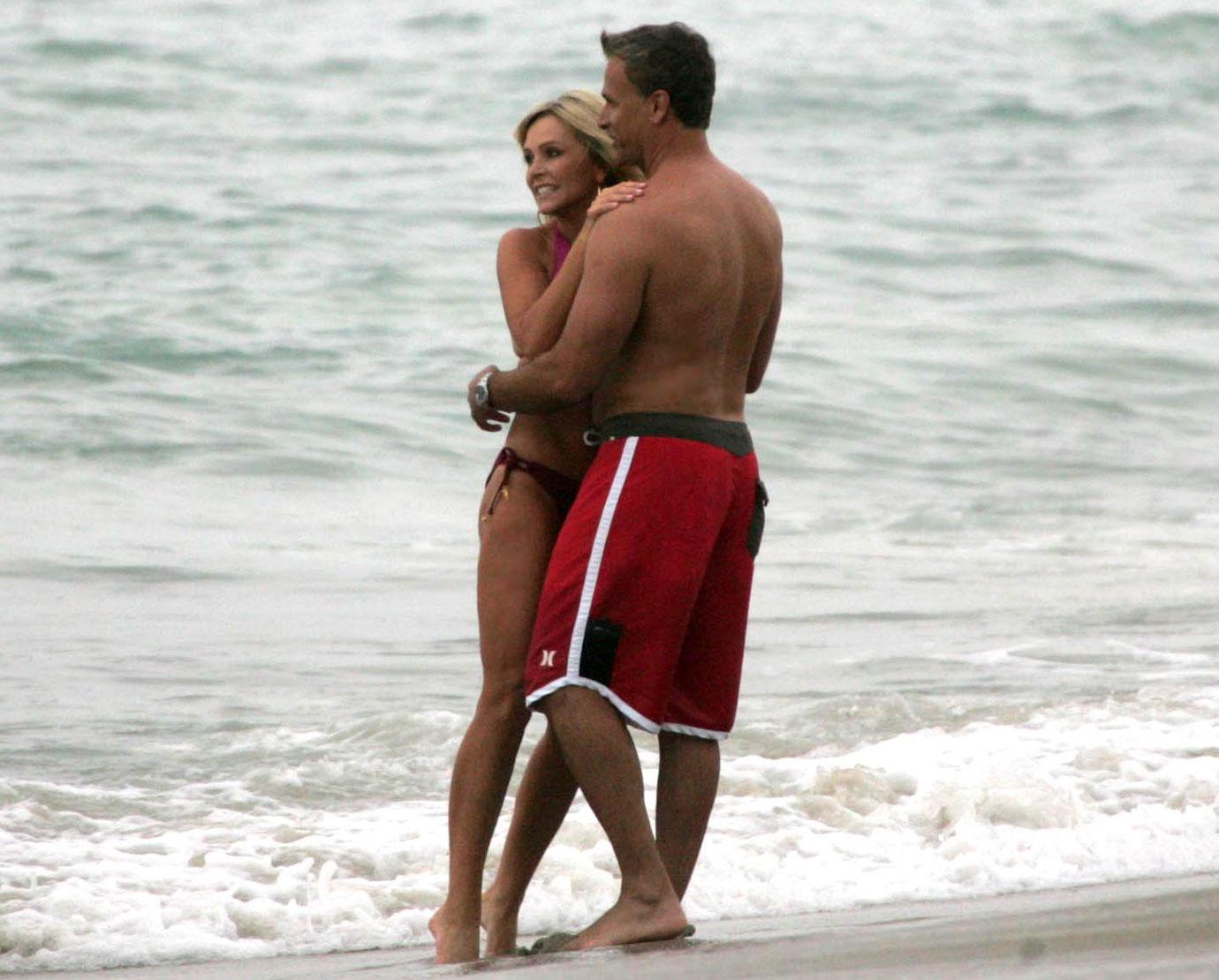 During their time together on the show, Simon and former RHOC star Tamra (now married to fitness trainer Eddie Judge) fast-tracked their arc from seemingly happy to miserable, culminating in a memorable limo ride, during which Tamra, 52, called her then-husband a "nasty, vile person."
Simon's ultimate divorce filing in 2010 alleged verbal abuse and adultery on Tamra's part, and he was later arrested for alleged domestic violence before charges were dropped.
Shockingly, almost a decade later, the exes—who share three kids are finally in a better place.
Article continues below advertisement
Yolanda Hadid & David Foster: The Real Housewives Of Beverly Hills – Married for Four Seasons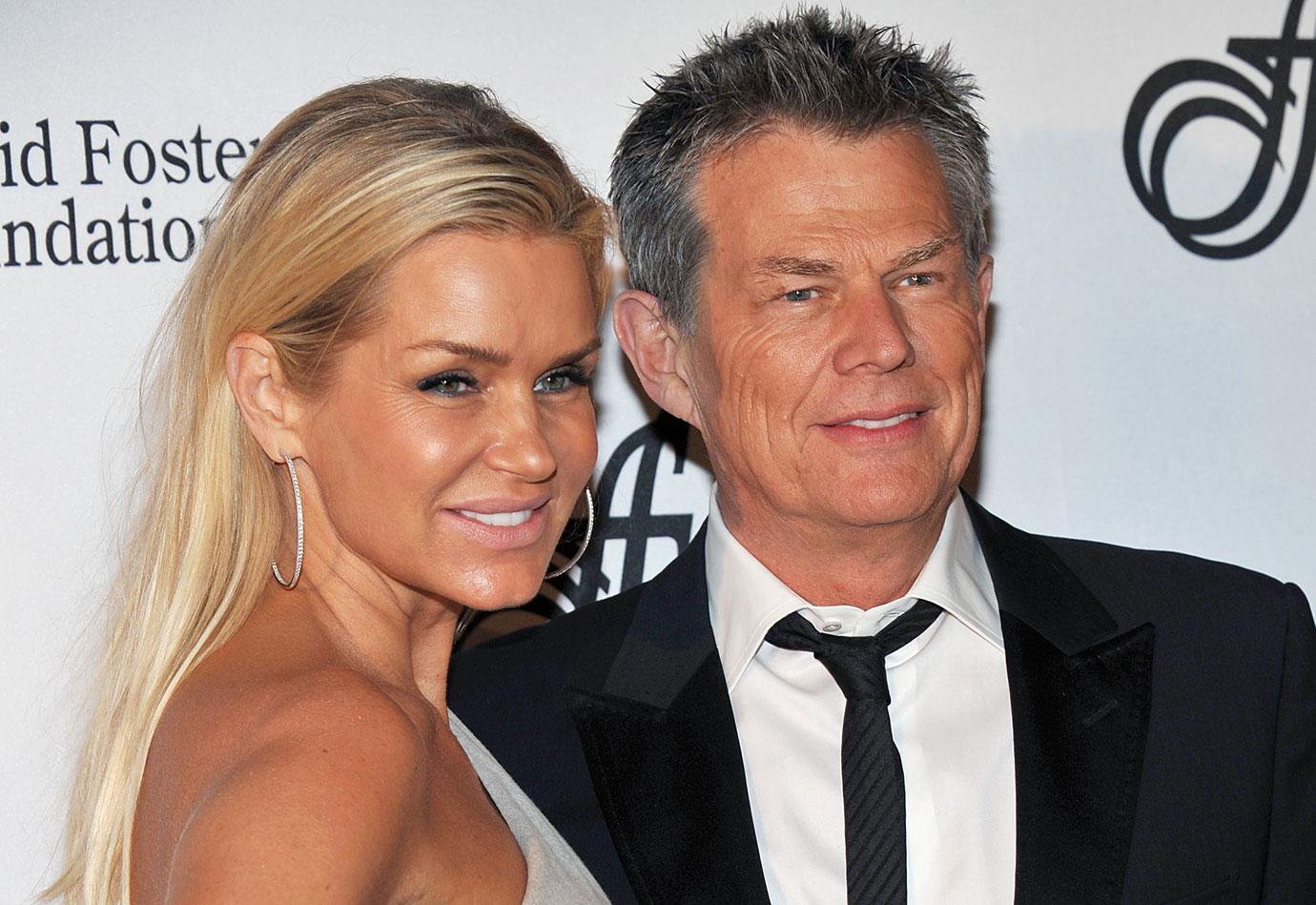 The days of Yolanda prancing around her Malibu manse, picking lemons from her tree for fresh detox juice, and watching her music-producer husband, David, serenade her friends around the piano at luxe dinner parties, ended as swiftly as they began.
In Late 2015, the former model, 56, shocked RHOBH fans by announcing that she and David, 70, were ending their seemingly perfect marriage after four years amid her battle with Lyme disease.
"Sadly, we have decided to go our separate ways," the pair said in a statement. "We are grateful for the years we've spent together and believe wholeheartedly that we did our best."
Newly single Yolanda exited the series in 2016, and the divorce was finalized not long after.
Lemonade, anyone?
Article continues below advertisement
Kenya Moore & Marc Daly: The Real Housewives Of Atlanta – Married for One Season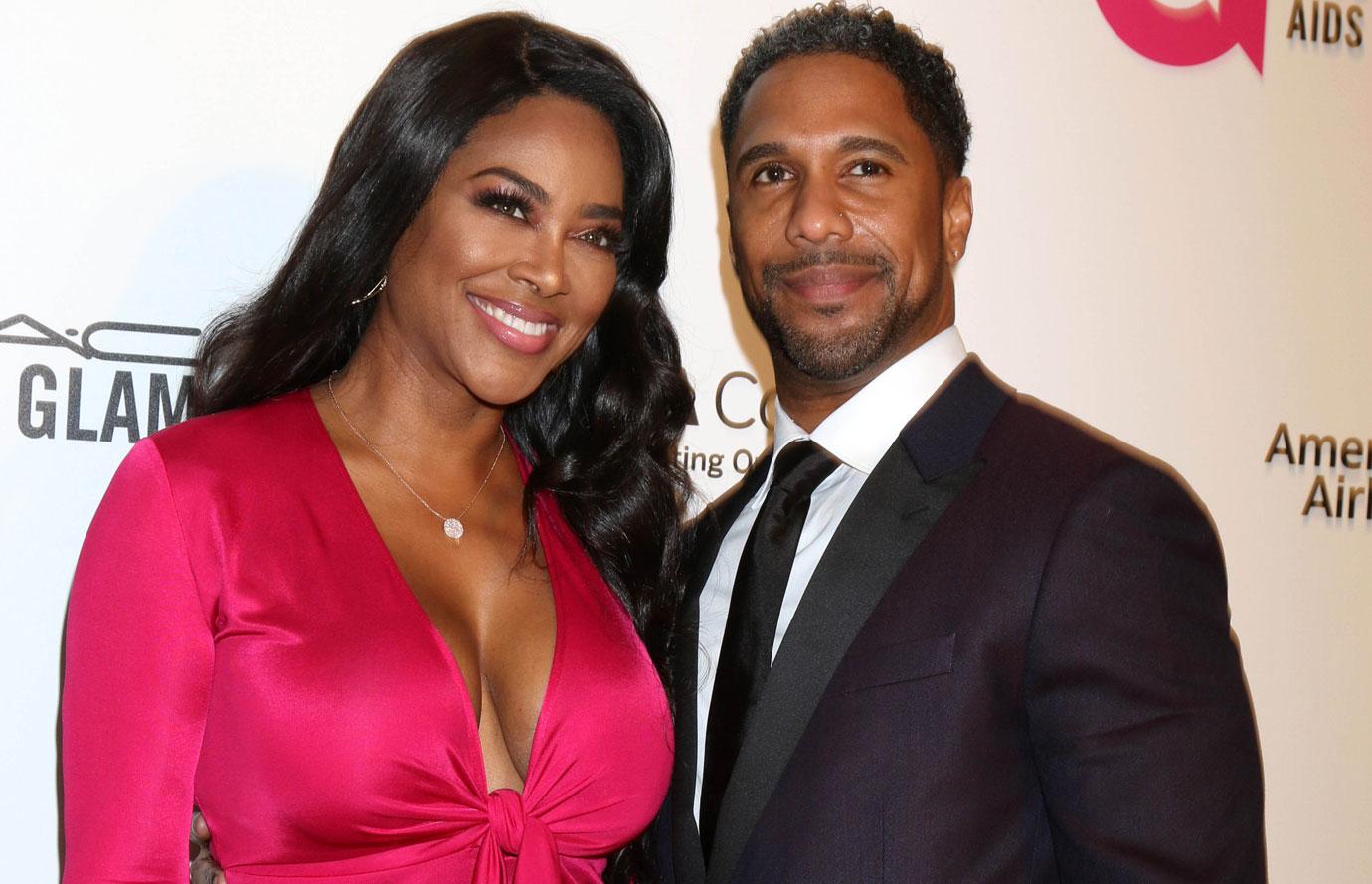 Kenya, who secretly got hitched to Marc in 2017, famously called her long-distance beau "the love of my life."
She often defended the marriage against naysayers and even once pitched a mini-tantrum on Marc's behalf in an awkward RHOA scene after a man dared hold their now-19-month-old daughter, Brooklyn.
"Marc would have a fit with another man holding his baby." she charged. But despite her ride-or-die attitude, Kenya, 49, announced in September - in the middle of season 12—that the couple was splitting "due to recent and ongoing circumstances. "
However, there may still be hope! She recently teased that their romance might not be over just yet. "We've been doing great but we have a lot of work to do," Kenya recently said, Noting that she and Mark Face Time every day.
"Whether or not our marriage survives, it's only God that knows that."
Article continues below advertisement
Camille & Kelsey Grammer: The Real Housewives of Beverly Hills – Married for One Season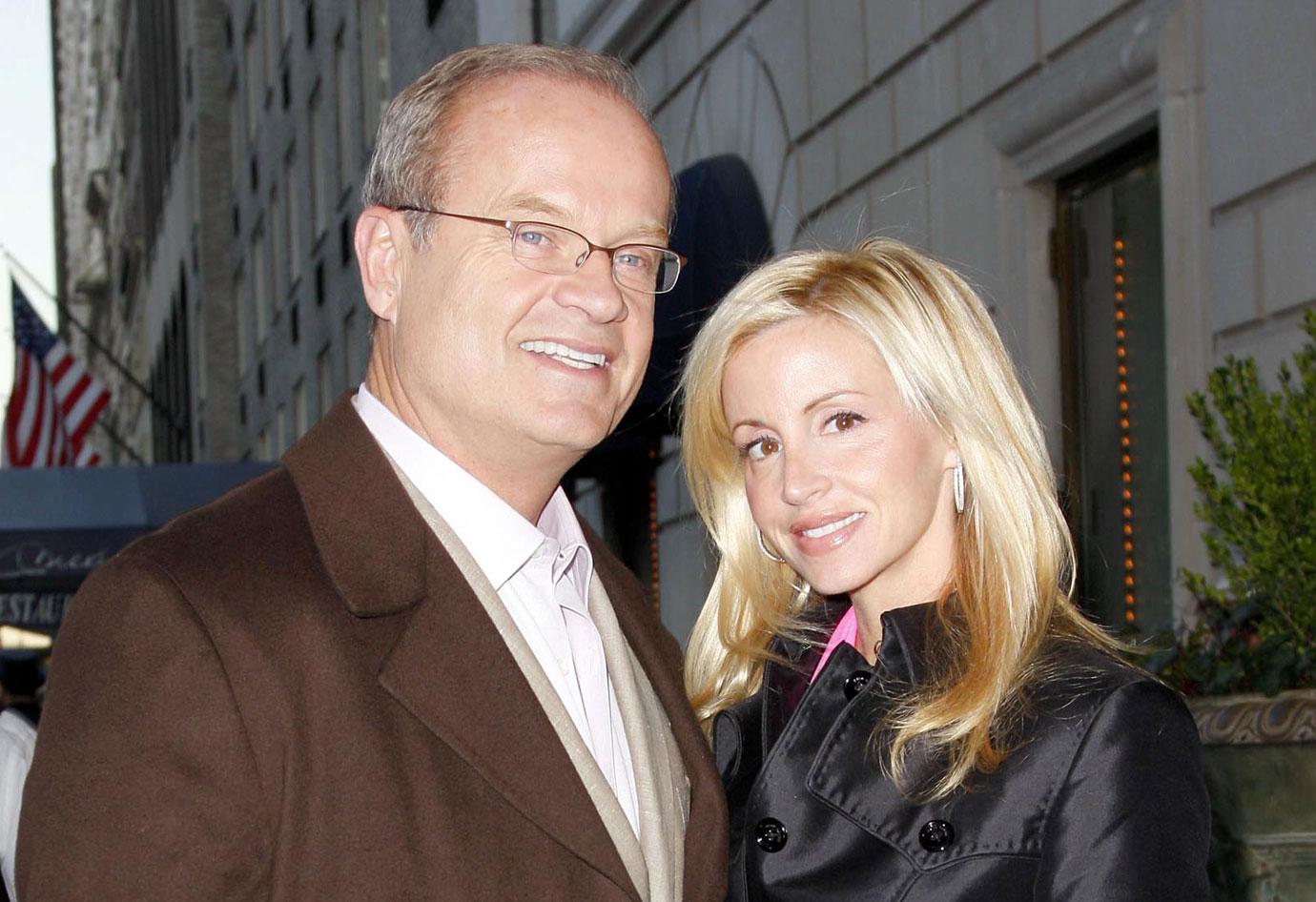 Among the awkward, clearly unscripted moments suffered by Housewives, the sight of Camille's 13-year marriage to the Frasier alum Kelsey, 65, dissolving on camera in 2010 was one of the most cringe-worthy.
Captured forever on film was their loveless date to the Tony Awards, at a time when Kelsey was reportedly already dating his mistress and (current wife!) Kayte Walsh–as well all of Camille's seemingly clueless confessionals bragging about the TV star.
Only later did the 51-year-old wonder if Kelsey had pushed her to do the show so he could be "off having his affair in New York."
Maybe that $30 million divorce settlement helped ease the pain.
Article continues below advertisement
These Housewives Re-Upped Their Ido's… Before Saying Toodle-Oo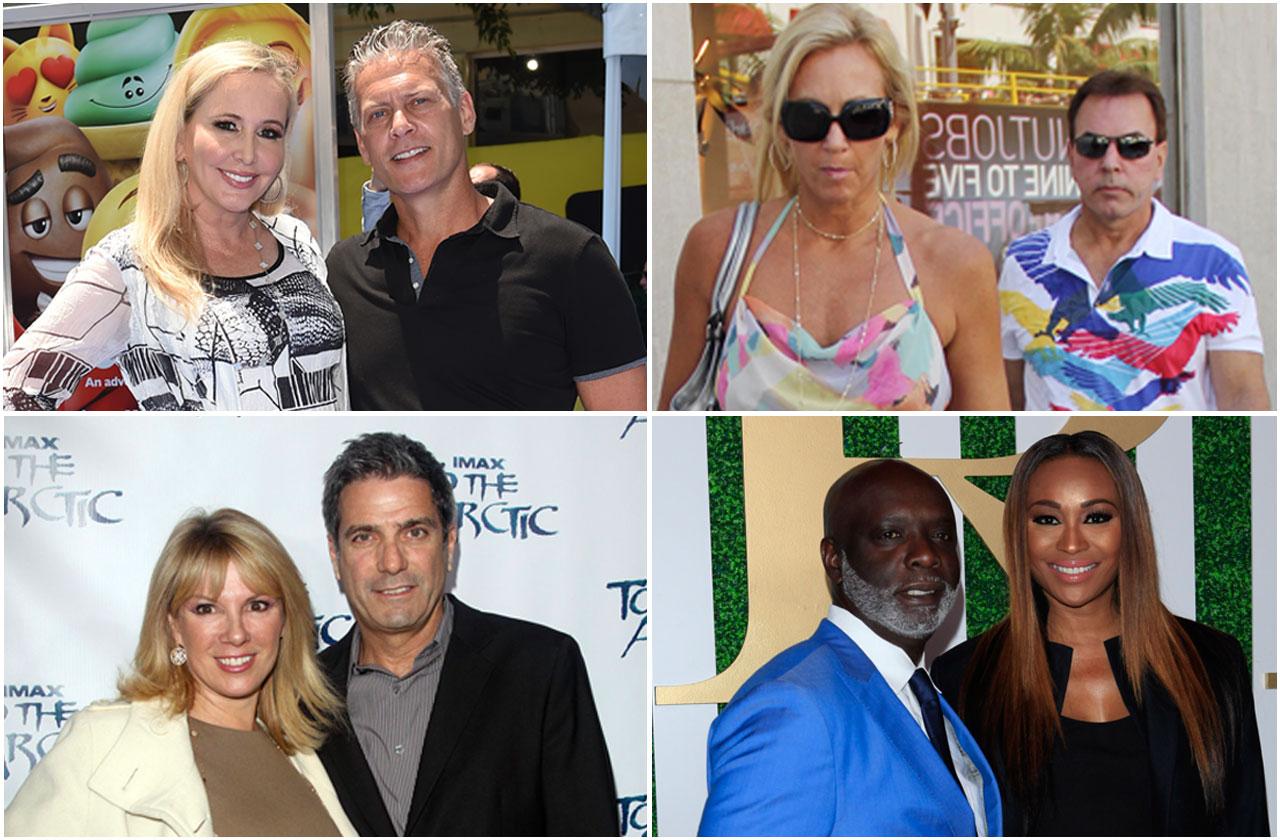 Shannon & David Beador:
After purportedly forgiving husband David for his affair, RHOC's Shannon went along with an emotional televised vow renewal in 2016—but filed for divorce the next year.
Vicki & Donn Gunvalson:
On season 5 of RHOC, Vicki refilled her love tank by renewing her vows with hubby Donn in a picturesque ceremony in Turks and Caicos. Ten months later, the marriage was over.
Ramona & Mario Singer:
The PDA-happy filmed their elaborate vow renewal on season 4 of RHONY; by season 6, the marriage was dunzo.
Cynthia Bailey & Peter Thomas:
In 2012, two seasons after RHOA filmed the wedding of Cynthia and Peter; the couple tearfully renewed their vows in Anguilla. Four seasons after that, they officially called it quits.
Article continues below advertisement
How 'Bout A Quickie? Some Say Marriage Is Forever: These Housewives Got It Done In Two Years Or Less!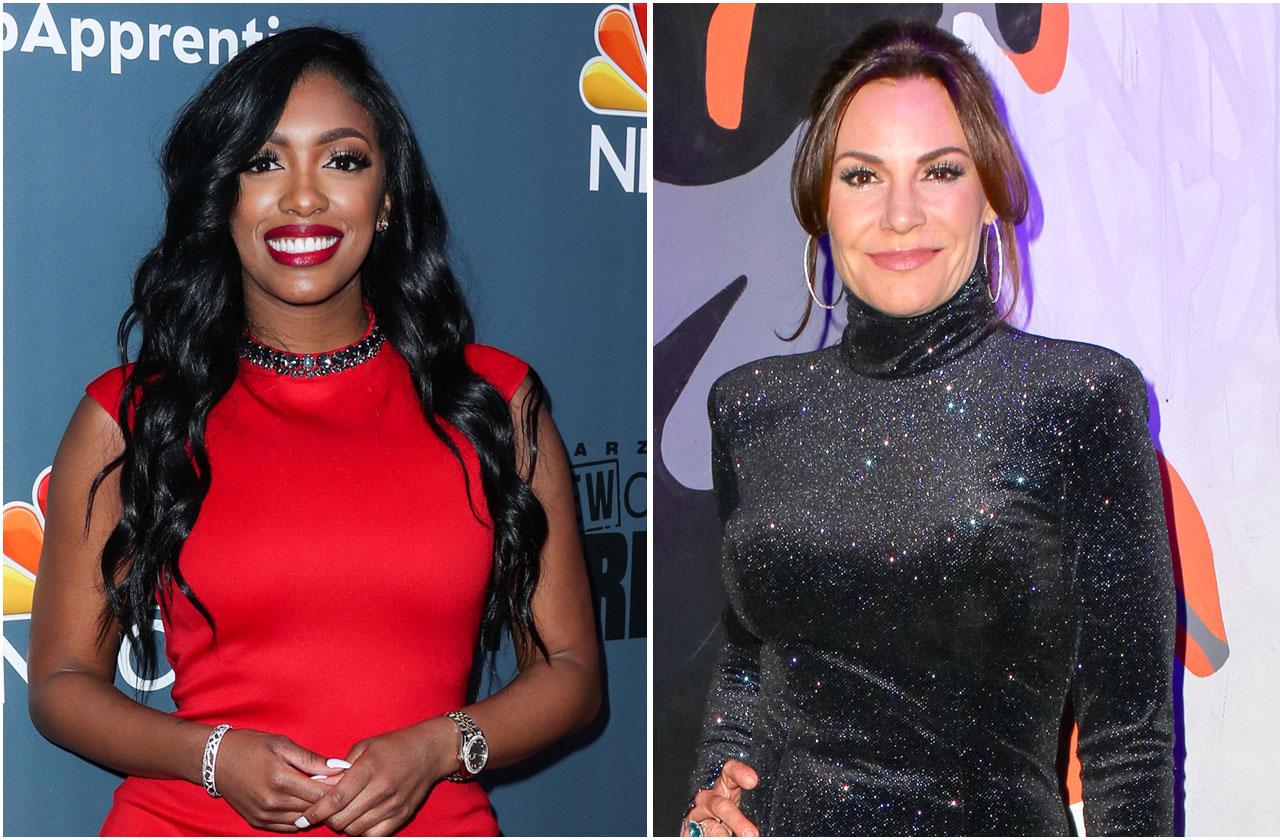 Porsha Williams & Kordell Stewart:
RHOA's Porsha married the former NFL player in 2011; two years later, Kordell filed for divorce, causing Porsha to claim she was "blindsided" after finding out on social media. Ouch!!
Luann De Lesseps & Tom D'Agostino:
On season 8 of RHONY, the Countess seemed to gab endlessly about her fiancé; but their marriage lasted for decidedly less time, clocking in at just seven months.