PHOTOS
Former 'Real Housewives Of New Jersey' Star Dina Manzo Is Engaged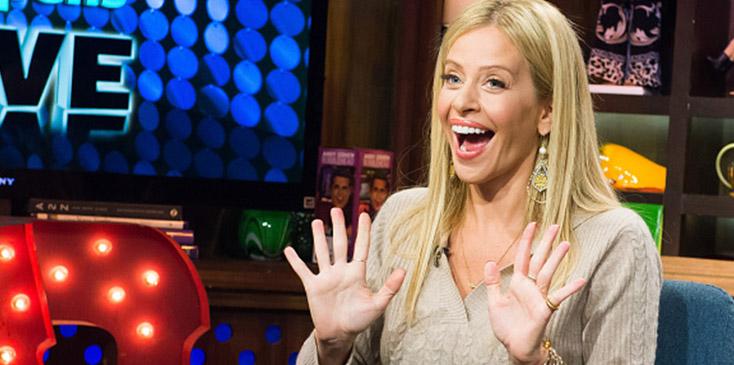 Article continues below advertisement
Dina, 46, announced the big news during an appearance on SiriusXM's Jeff Lewis Live on Wednesday. "We've always been engaged," she said. "We got engaged once, early in our relationship, and then we both realized it was way too early. And then we got engaged again last year."
Article continues below advertisement
The reason Dina isn't wearing an engagement ring is because she vowed she "would never wear jewelry again" after the robbery, she wrote on Instagram, calling the assault a "horrific ordeal."
But it sounds like Dina and David are finally trying to move forward. When asked if she wanted a big wedding, she said it would be "small," adding "you'll learn about it after."
Article continues below advertisement
It sounds like the couple doesn't have a honeymoon planned yet. "Our life is a honeymoon," Dina said. "We don't do a lot of traveling, but we are definitely in the honeymoon phase."
It also sounded like the two might already be married. "I'm not Manzo anymore," she said on the show. "We had no children." The show's host also noted the "really nice rings" Dina and David were wearing in the studio. "It's so cute how you guys wear those little commitment rings," he said. "That ring looks nice on you guys. On your wedding finger." Dina replied, "We are committed."
What do you think about Dina being engaged to David? Let us know in the comments!