PHOTOS
Reese Witherspoon and Matthew McConaughey at Photocall for 'Mud' Premiere at Cannes Film Festival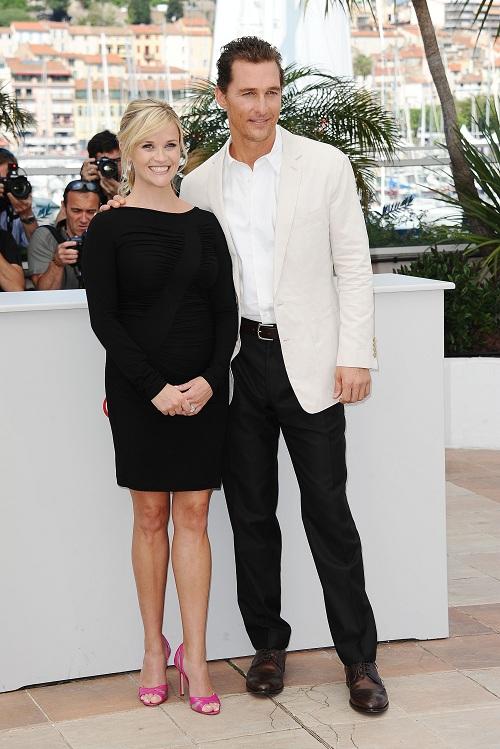 An adorably pregnant Reese Witherspoon made an appearance at the photocall for her movie, Mud at the Cannes Film Festival today, along with co-star Matthew McConaughey.
OK! NEWS: REESE WITHERSPOON'S MOTHER SUING HER FATHER FOR BIGAMY
Reese looked amazing, as usual, in an outfit that epitomized her classic, clean style. The actress wore a simple black dress that highlighted her baby bump, and hot pink heels.
Article continues below advertisement
Matthew turned up in a white dress shirt and jacket (he didn't look too shabby, himself!) by Dolce&Gabbana.
OK! NEWS: REESE WITHERSPOON AND JIM TOTH ARE ALL SMILES AFTER CHURCH IN L.A.
Mud echoes Mark Twain's The Adventures of Huckleberry Finn; a fugitive (Mud, played by Matthew) is on the run after committing a crime to win the heart of Juniper (Reese). He meets two teenage boys (newbies Tye Sheridan and Jacob Lofland) who decide to help him out when they learn he is back in the area because of his love for Juniper, but all three are soon drawn into an dangerous race against time as the family of Mud's victim shows up to get revenge. The movie earned strong positive reviews at the film festival.
1. Reese Witherspoon and Matthew McConaughey May 26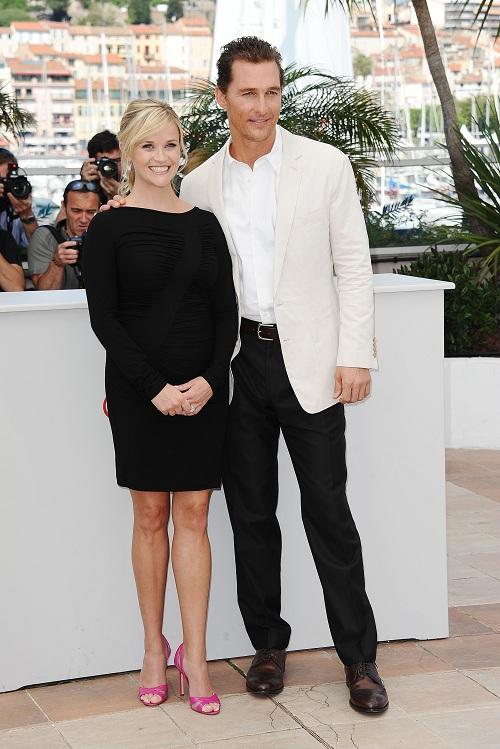 Reese Witherspoon and Matthew McConaughey at Photocall for 'Mud' Premiere at Cannes Film Festival
Article continues below advertisement
2. Matthew McConaughey May 26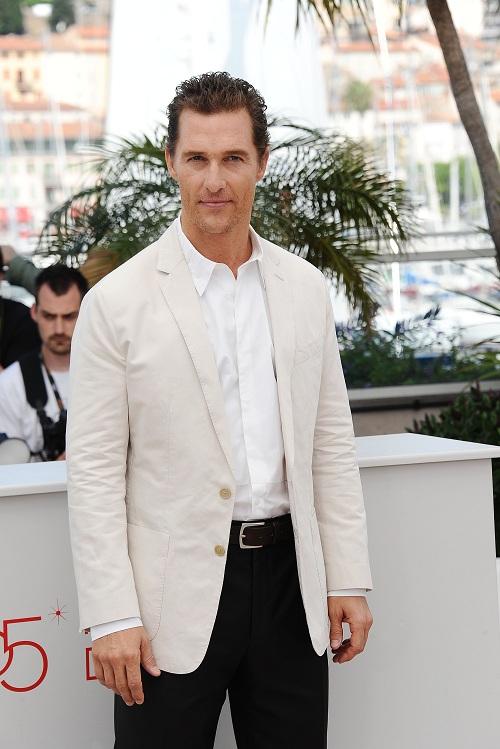 Matthew McConaughey at Photocall for 'Mud' Premiere at Cannes Film Festival
Article continues below advertisement
3. Matthew McConaughey May 26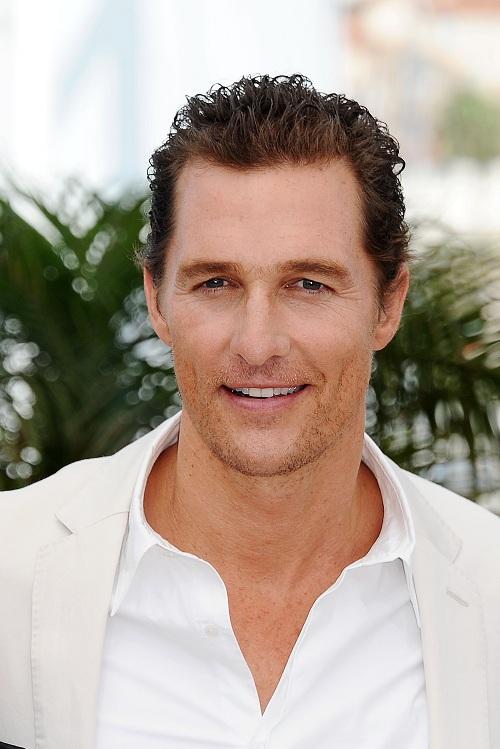 Matthew McConaughey at Photocall for 'Mud' Premiere at Cannes Film Festival
Article continues below advertisement
4. Reese Witherspoon and Matthew McConaughey May 26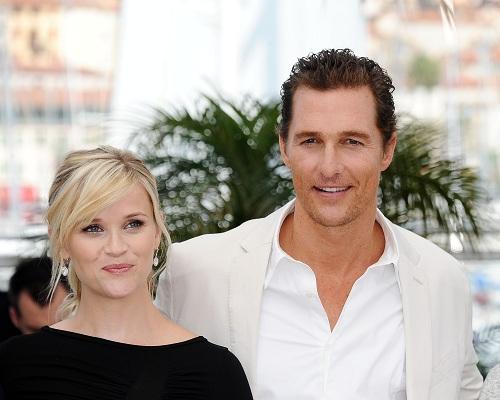 Reese Witherspoon and Matthew McConaughey at Photocall for 'Mud' Premiere at Cannes Film Festival
Article continues below advertisement
5. Reese Witherspoon May 26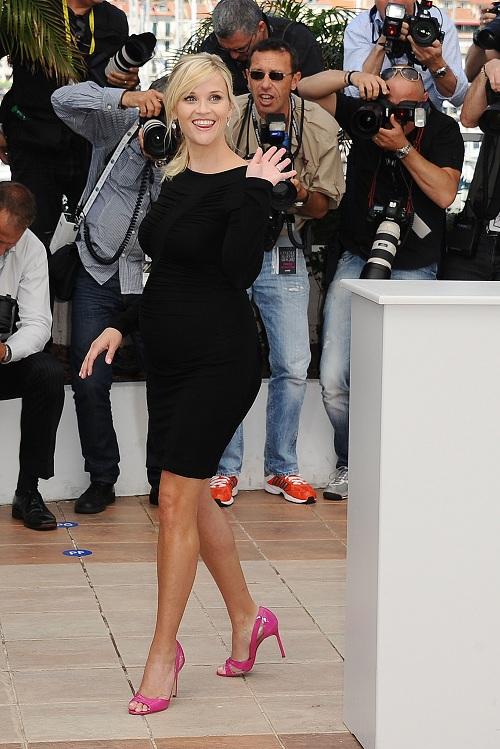 Reese Witherspoon at Photocall for 'Mud' Premiere at Cannes Film Festival
Article continues below advertisement
6. Reese Witherspoon May 26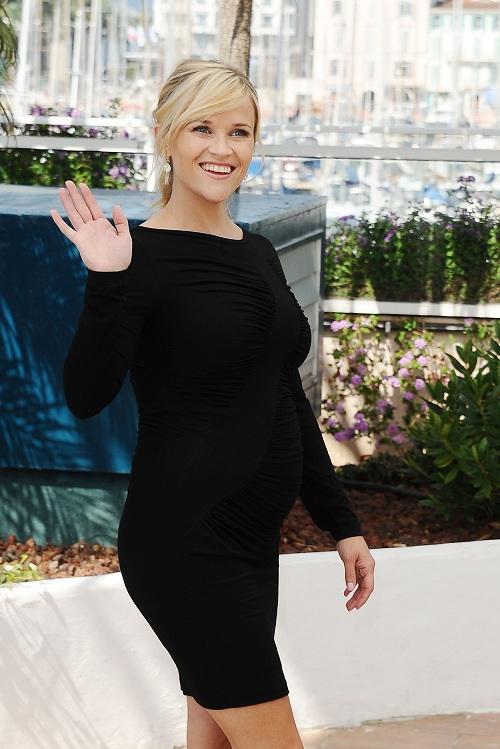 Reese Witherspoon at Photocall for 'Mud' Premiere at Cannes Film Festival