PHOTOS
Double Whammy! Remy Ma And Papoose Renew Their Wedding Vows And Hint At A Baby!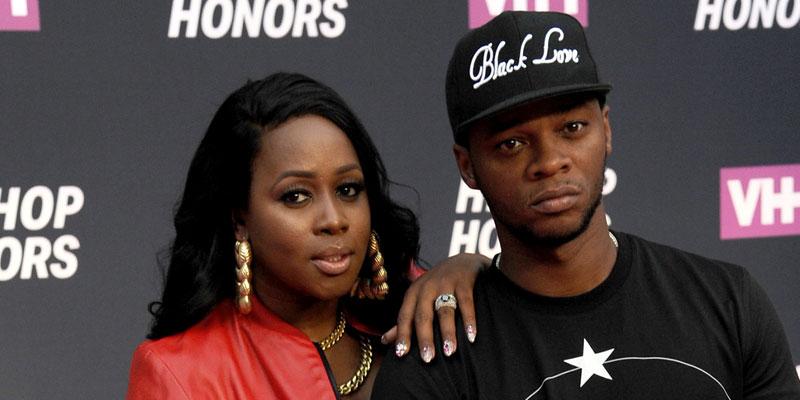 Hallelujah! Looks like rapper couple Remy Ma and Papoose have a lot to celebrate! Over the weekend, Remy and Papoose commemorated their 10 year wedding anniversary by renewing their vows!
She posted a gallery of pictures from their beautiful wedding and one picture in particular stuck out.  In the picture Remy wears a gorgeous white lace gown and Papoose is wearing a light blue suit.  In the photo, both look extremely happy and he is touching her belly lightly.  Could this indicate that they are PREGNANT?
Article continues below advertisement
The couple have spoken openly about their struggles to conceive and both artists have children from other relationships. In the post, Remy writes how she's been eating healthy and exercising for a year and how she wanted to thank everyone for their prayers as well as giving shout outs to all the people who made her second wedding a great hit.
The wedding was full of rustic vibes with an outdoor table setting, fragrant flowers and yummy cupcakes.
Take a look for yourself at the post below!
Do you think Remy Ma and Papoose are finally pregnant? Sound off in the comments below!