PHOTOS
She's Expecting: Inside Kandi Burruss' Bittersweet Road To Baby Number 3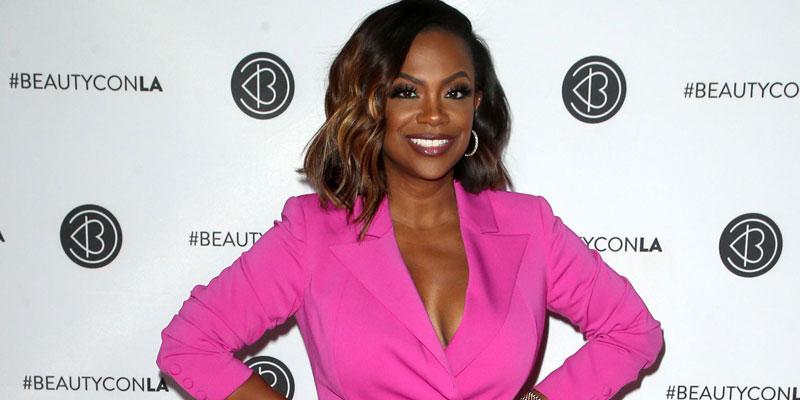 Kandi Burruss' family is about to get a whole lot bigger! The Real Housewives of Atlanta star will be welcoming her third child with husband Todd Tucker. The couple is expecting a child via surrogate. But the road to becoming a mom again of course came with several ups and downs.
Article continues below advertisement
The former Xscape member, 43, is already a full time mom to son Ace Wells, 3, and daughter Riley, 17, whom she shares with ex Russell Spencer. She is also a stepmother to Todd's daughter, Kaela, 22.
Article continues below advertisement
The happy news was also subtly announced in the RHOA season 12 trailer, released on September 26. The season will feature the Bravo star's surrogacy journey.
In February 2019, during the previous season's reunion taping, Kandi tearfully remembered host Andy Cohen's advice. She recalled his memorable while chatting with Busy Philipps on her show, Busy Tonight. She explained, "I had made a comment. I said something like, 'I guess I'm gonna have a baby mama.' And he said to me, 'Don't you ever say that because you are the mother. And to say she's your baby's mom is taking away from you.' It made me feel better."
Article continues below advertisement
Kandi's pregnancy with Ace was possible through the miraculous work of IVF. However, she experienced a few complications. She was terrified of having another natural pregnancy due to her issues with fibroids. "It was a blessing we was able to get our son Ace through IVF, but in the process of doing IVF, we still have two more embryos. And with that being said, as soon as we had Ace, we knew that we would want to possibly use our other embryos...Todd and I are both nervous about it. I think it's easier for Todd to handle or deal with because as a man he's used to somebody else carrying the baby," she revealed on The Daily Dish.
Kandi also elaborated on her health issues on The Real Housewives of Atlanta Season 11 After Show. "I was hoping that we would somehow by the grace of God get pregnant on our own. It never happened. Unfortunately, you know, I've had a lot of issues with fibroids, and I've had multiple surgeries. And plus, I have scar tissue from having so many different surgeries...I had a high-risk pregnancy and all these other factors, we came to the conclusion that their best chance of making it would be to get a surrogate."
Article continues below advertisement
During season 11, Tucker and Kandi fought about having another baby and she made a plea to use a surrogate. The pair finally met with potential candidate through her OBGYN, Married to Medicine star, Dr. Jackie Walters. While there is no word yet on the gender of their newest little one, she told Us Weekly in 2018 that she had two girl embryos left.
What are your thoughts on Kandi's new addition to her family? Sound off in the comments below!