PHOTOS
Kenya Moore Confesses She Was In A 'Low Place' With Estranged Husband Marc Daly Before Divorce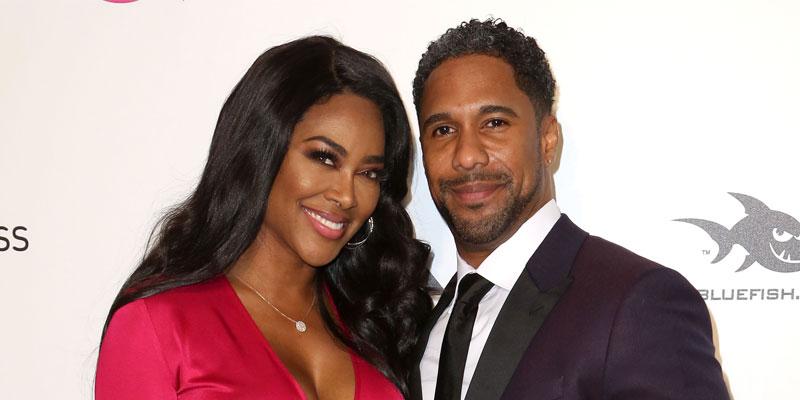 Kenya Moore got candid about her marriage troubles on the December 29 episode of The Real Housewives of Atlanta. The reality star opened up to costars Cynthia Bailey and Kandi Burruss and she detailed the marital woes that let to her split from estranged husband Marc Daly.
Article continues below advertisement
Kenya, 48, told her pals that she and Marc, 49 were "really low place right now." The couple broke up after two years of marriage in September 2019.
Article continues below advertisement
"I just feel like, in the beginning, when Brooklyn came, he was so happy. Now I just feel like, he's just getting farther and father away," Kenya said of her and Marc's 15-month-old daughter.
Cynthia, 52, and Kandi, 43, asked The Celebrity Apprentice alum if she believed that her relationship struggles were fixable. "I just don't know anymore," Kenya admitted. "Honestly. It's like, so many things are changing so fast."
Article continues below advertisement
"I think that Kenya's fairytale ending may not be that happy of an ending," Cynthia then told viewers in a confessional.
Kenya also explained that she and Marc have major communication issues and Cynthia added that she noticed them during a triple date. Cynthia had brought her fiancé Mike Hill and Kandi took along her husband Todd Tucker. "This is what I saw that Marc was putting down that I wasn't really picking up," the Alabama native recalled. "Whenever he got ready to say something, if you even thought about interrupting him, he would get annoyed. But then when he would finish and you would get ready to respond, then he would cut you off."
Article continues below advertisement
Kenya exclaimed, "That happens all the time! That is what I feel like is the weakest link in our relationship. The communication. Because you can say anything to someone, but just say it respectfully."
Marc and Kenya parted ways on September 19 and released a statement regarding their separation. "It is with profound sadness that I regret to inform my fans that I am divorcing my husband Marc Daly," she said at the time. "Due to recent and ongoing circumstances, I can no longer continue in the marriage. My sole concern and focus is and will always be my daughter, Brooklyn, my miracle baby. She was made in love and true commitment. I ask for our privacy to be respected moving forward."
Article continues below advertisement
What are your thoughts on what Kenya had to say? Sound off in the comments below!