PHOTOS
'Real Housewives Of Orange County' Alum Alexis Bellino Is Blasted For Criticizing Her 'Maids'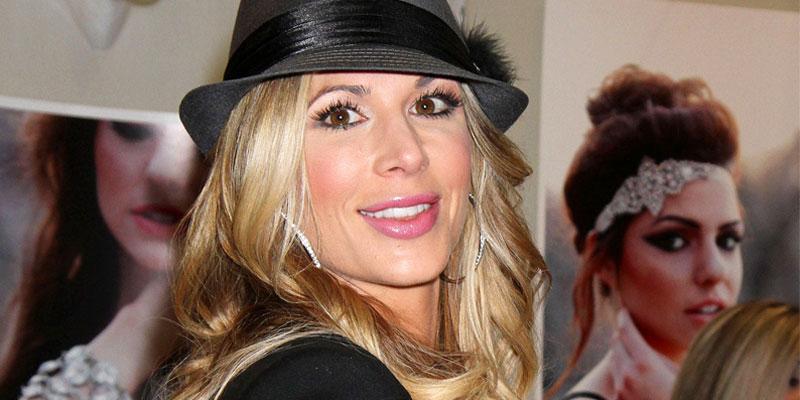 Article continues below advertisement
Alexis, 42, shared a pic of the room where feathers and stickers were strewn all over the floor. "When your couch accidentally disconnects and you realize your maids aren't doing deep cleaning. Found 2 socks too... ??," the mother of four captioned her post.
Fans were quick to comment and blasted for her words. "Your 'maids' #1stworldproblems right here, you sure your going to be ok to clean it?" one follower asked. Another wrote, "I usually never comment and am not trying to be snarky but the way you said 'maids' was really tacky. I have cleaning people myself and I don't expect them to routinely move furniture."
Article continues below advertisement
Another user scribed, "Maid is such a trashy word. You sound really privileged. Let's call them house keepers instead. It sounds better," while one fan wrote. "Clean the house yourself and stop your whining about 'maids.'" Another follower said, "Stop being lazy and crying about your 1st world problems. Clean it yourself."
The Bravo alum responded to the backlash in a lengthy Instagram post shortly after sharing the living room photo. "I can and will post whatever I want on my IG," she began. "My maids are well paid for and I love them. It was a joke."
Article continues below advertisement
"Get over yourselves, stop trolling, find happiness and please unfollow me ASAP as I'm not looking for your approval on my IG and I don't need followers." Alexis added that will be blocking the users who trolled her. "I may end up with zero followers in the end, but guess what … I have strong kids who know y'all are just miserable folks," she said.
"Social media is clearly becoming a huge trouble for young children. I will make this my life's mission to stop all of you as I have kids coming into social media," Alexis concluded her post. "God bless you all. Find your true purpose in life. I promise you that God doesn't want hating on social media."
Article continues below advertisement
What are your thoughts on Alexis' post? Sound off in the comments below!