PHOTOS
'Real Housewives Of Orange County' Star Braunwyn Windham-Burke Has Rules For Threesomes With Her Husband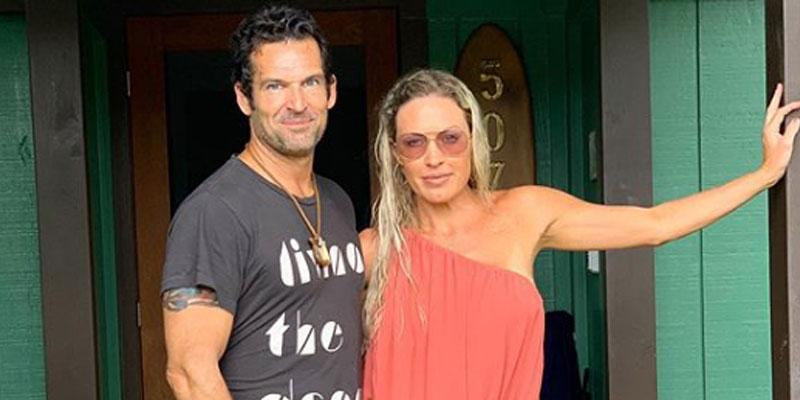 Braunwyn Windham-Burke may be okay with having threesomes with her husband Sean, but she still has a couple of rules when it comes to getting down and dirty. The Real Housewives Of Orange County star revealed what she is and isn't okay with in the bedroom.
Article continues below advertisement
Braunwyn, 41, shared with TooFab that she's okay with having ménage à trios only with attractive girls and no other guys.
"Occasionally, we'll have a fun threesome," the mother of seven told the outlet, adding that anyone they hook up with has to be "hot." Braunwyn also revealed that Sean believes that threesomes are more about chemistry.
Article continues below advertisement
When asked if she would add another guy into the mix, the Orange County native rebuffed the idea and exclaimed, "Eww! No!"
In an October episode of Real Housewives Of Orange County, Braunwyn admitted she has threesomes with Sean for special birthdays. "I'm pretty normal," Braunwyn said about her sex life. "Maybe do a threesome every now and then." She told TooFab that the threesomes first started on Sean's 35th birthday.
Article continues below advertisement
During an after show special that same month, she confessed she was unfaithful to Sean when the couple went through a rough patch over 12 years ago during their marriage. "Sean and I almost got divorced," Braunwyn told costar Shannon Beador.
"I cheated on Sean. We separated. I took the kids. He was with someone else too," the Barefoot in Heels blog creator revealed. "We were in two different homes. I went to Hawaii. I took the kids. I enrolled them in school. I told Sean I was done." She added that while in Hawaii, she started dating another guy because she grew tired of Sean's busy work life that required him to be away for long periods of time. Braunwyn confessed that she couldn't be a single mom anymore.
Article continues below advertisement
After a few months in Hawaii, Braunwyn and Sean reunited and they renewed their vows. Sean quit his hectic job as a businessman and became a stay-at-home-dad. "He sold his shares and walked away and he became a stay-at-home-dad for eight years. He said, 'I would rather choose you guys than my work,'" the Bravo reality star added. "That's when I decided to give him another chance."
What are your thoughts on what Braunwyn had to say? Sound off in the comments below!