PHOTOS
Emily Simpson Reveals She's Undergoing Major Surgery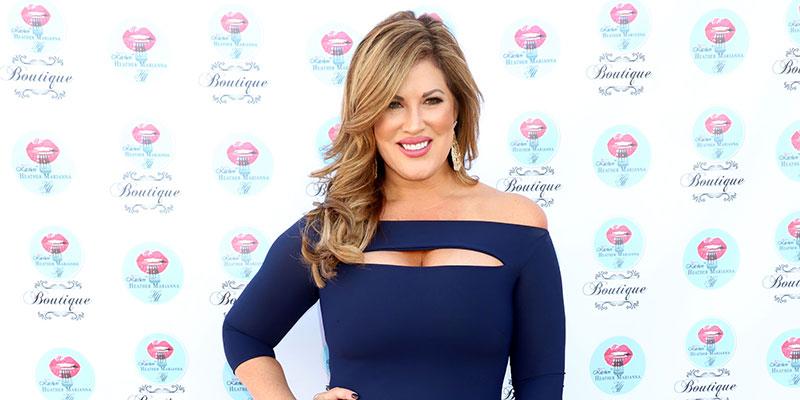 Emily Simpson has been an open book about her health issues ever since she made her Real Housewives of Orange County debut last year. The mother-of-three revealed on Instagram on Friday, September 20, that she has to undergo hip replacement surgery so she "can actually move and not be in so much pain" from her years-long battle with arthritis.
Article continues below advertisement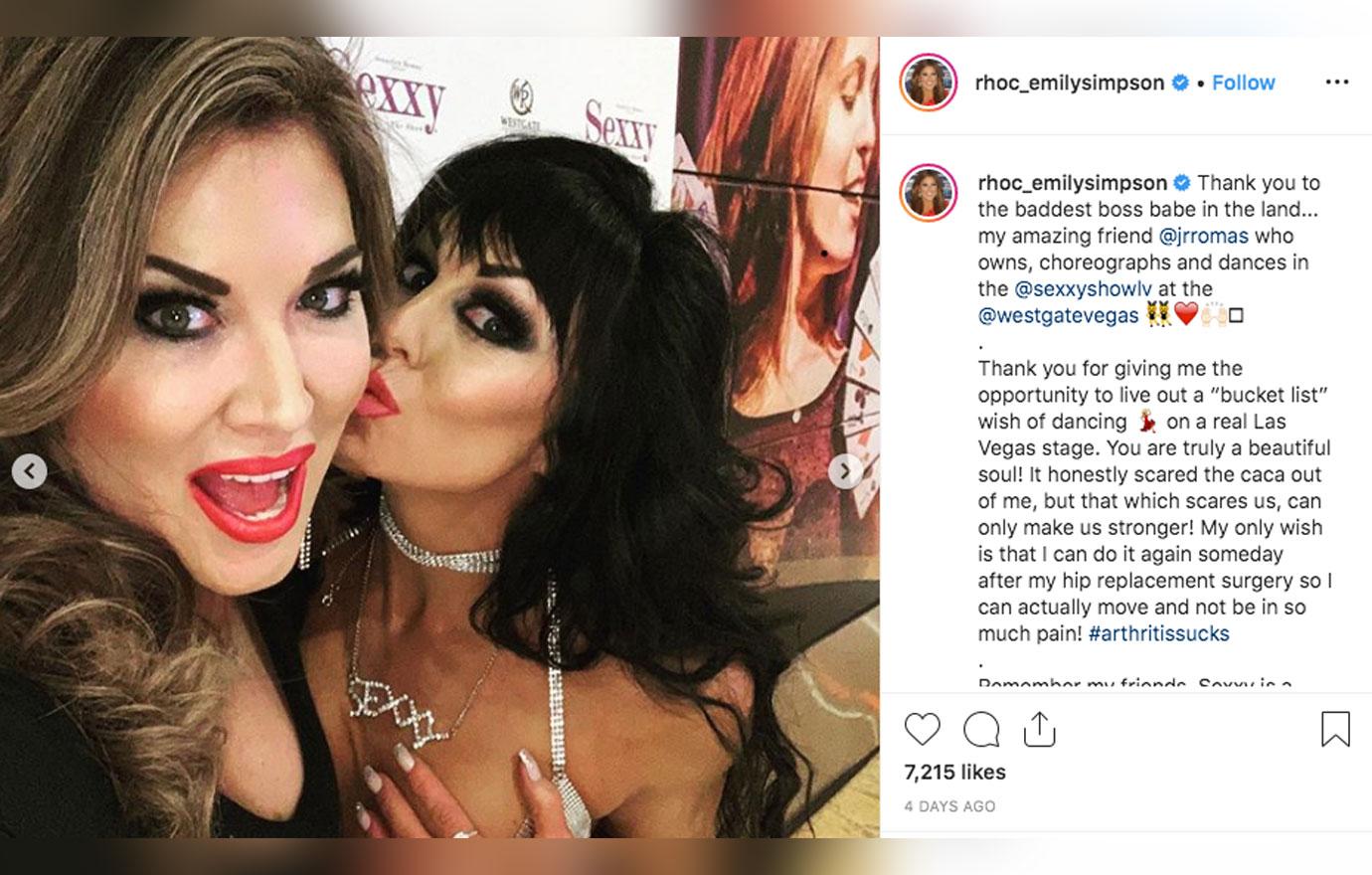 Emily, 43, shared an Instagram collage of her with Jennifer Romas, the choreographer who helped put together her sexy Las Vegas burlesque show earlier this year.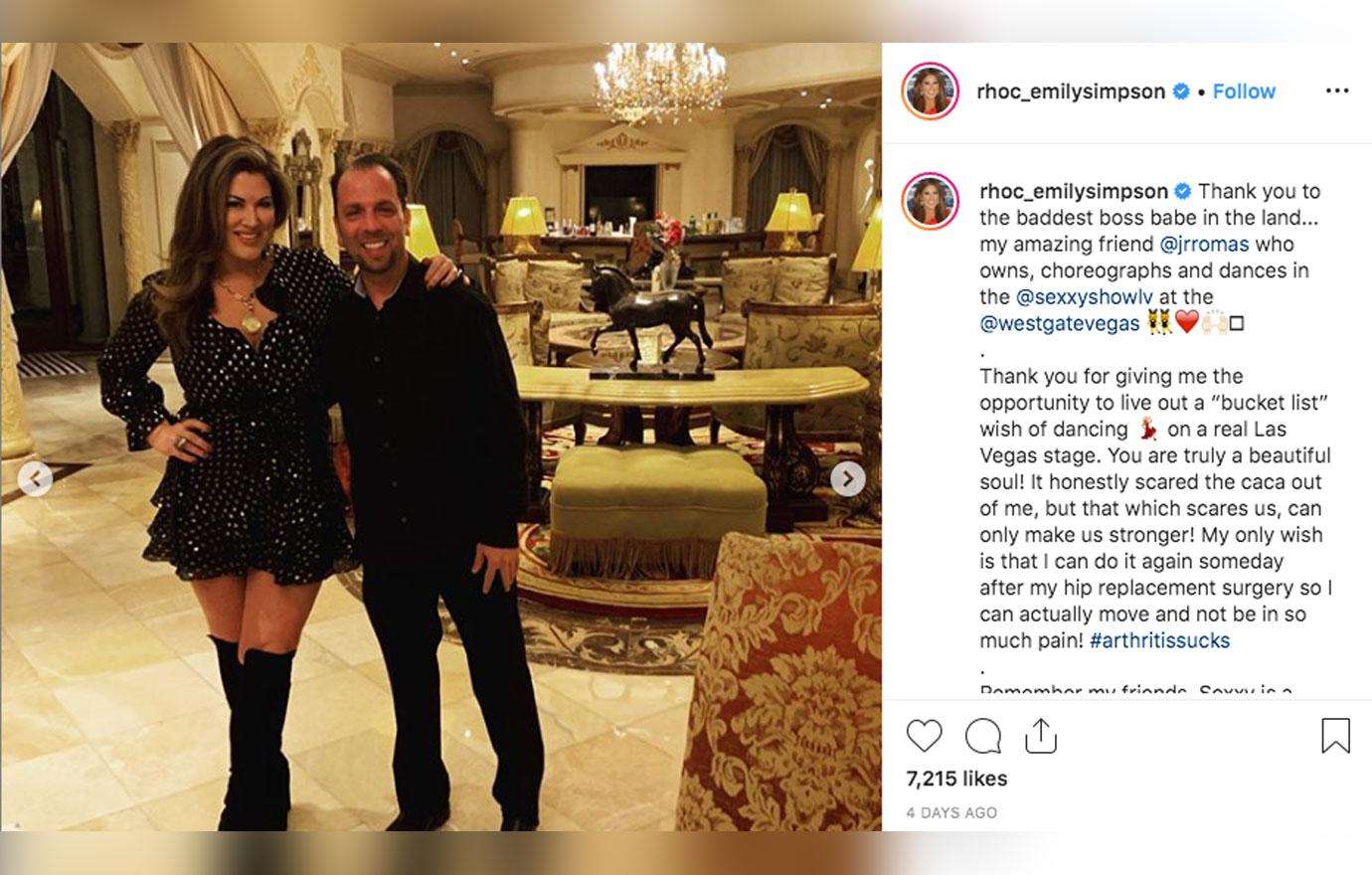 Shane, Emily's controversial husband, was featured in one of the snaps with Jennifer. He decided to bail on watching his wife perform on stage during the August 27th RHOC episode due to issues they were having as a couple.
Article continues below advertisement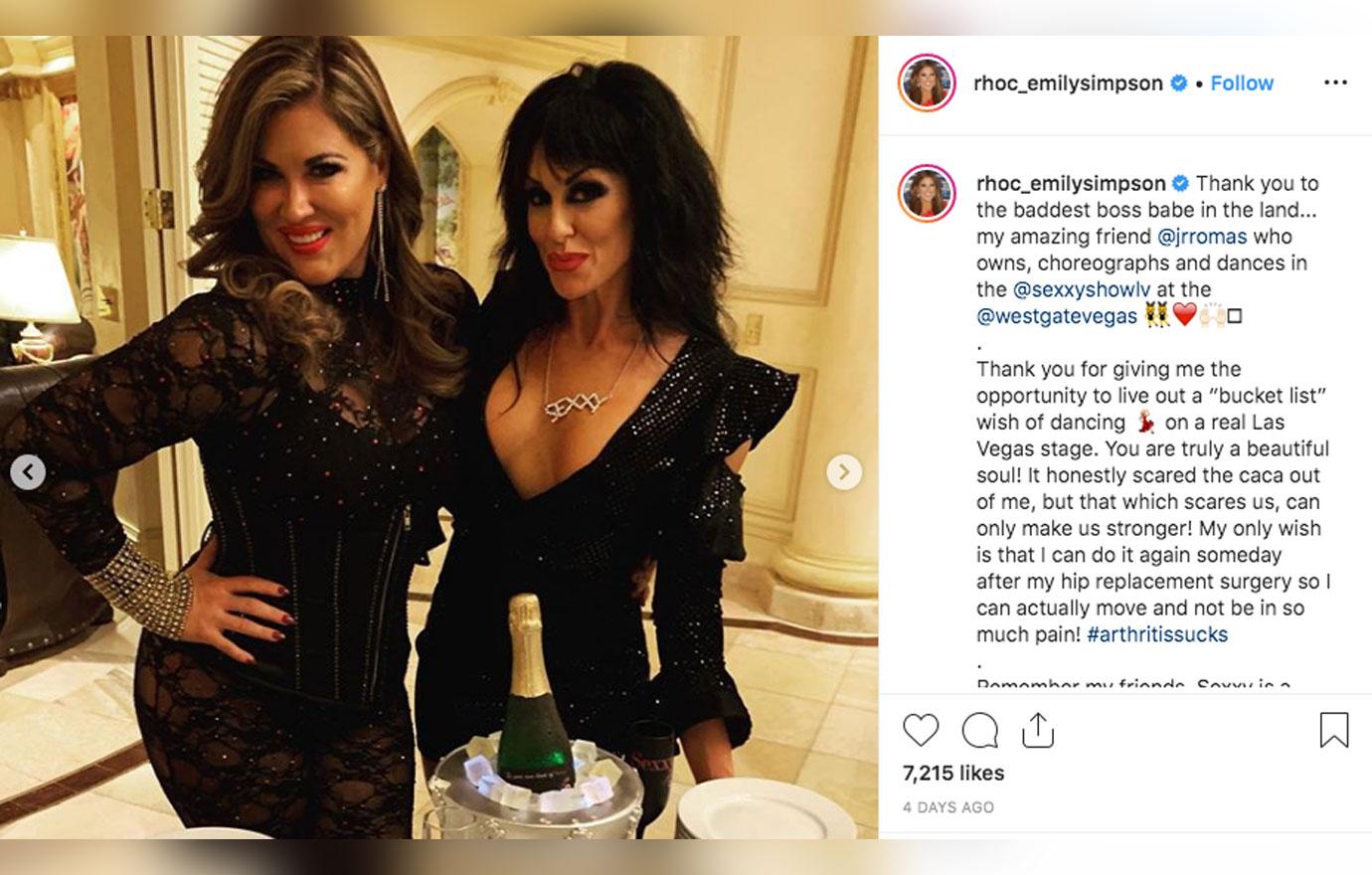 Emily wrote Jennifer a heartfelt Instagram dedication where she thanked her for making everything happen while also discussing her health issues that prevented her from going the distance with her performance.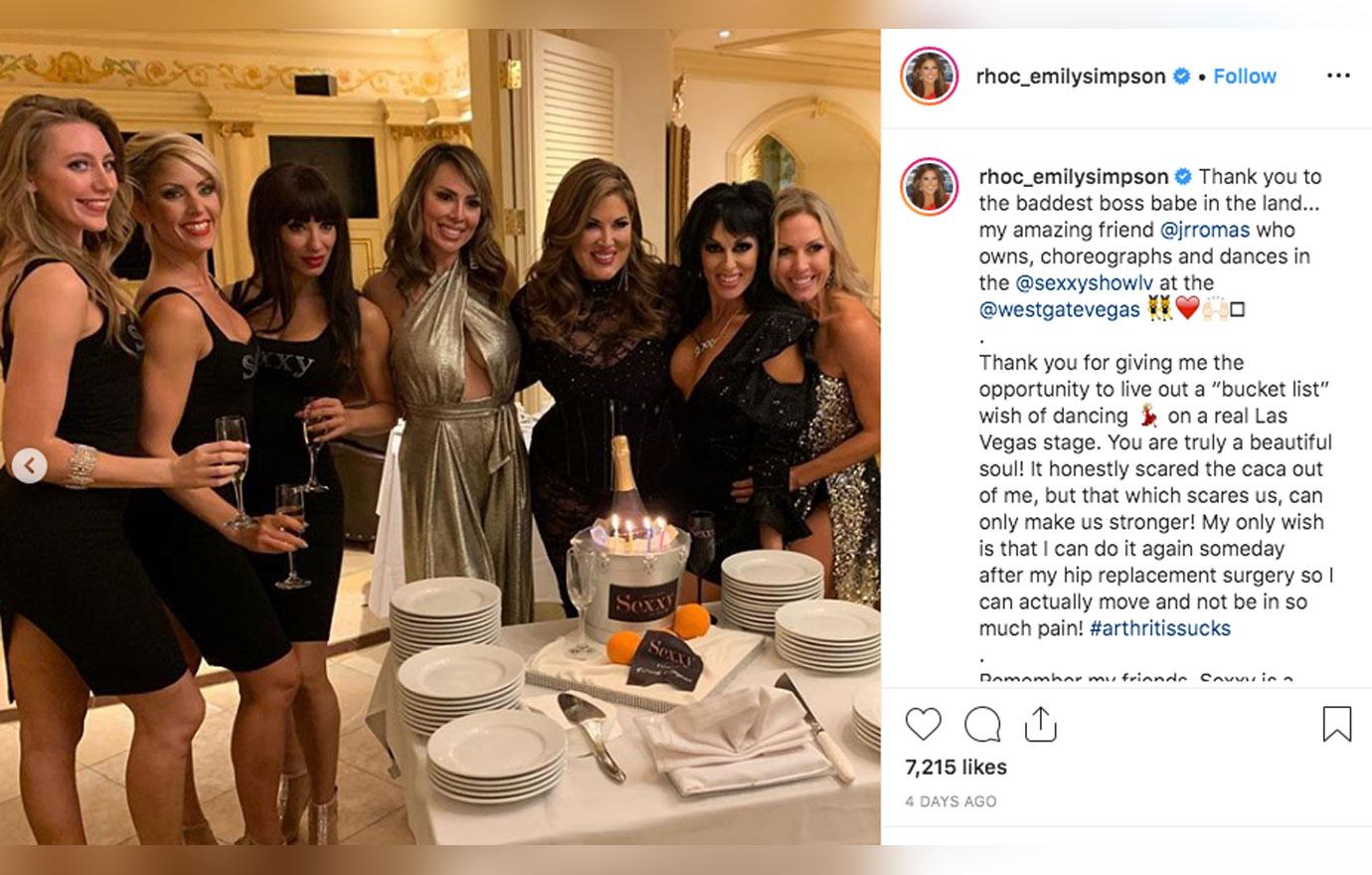 "Thank you for giving me the opportunity to live out a 'bucket list' wish of dancing on a real Las Vegas stage," Emily wrote. "You are truly a beautiful soul! It honestly scared the caca out of me, but that which scares us, can only make us stronger! My only wish is that I can do it again someday after my hip replacement surgery so I can actually move and not be in so much pain!" She finished the post with the hashtag #arthritissucks.
Article continues below advertisement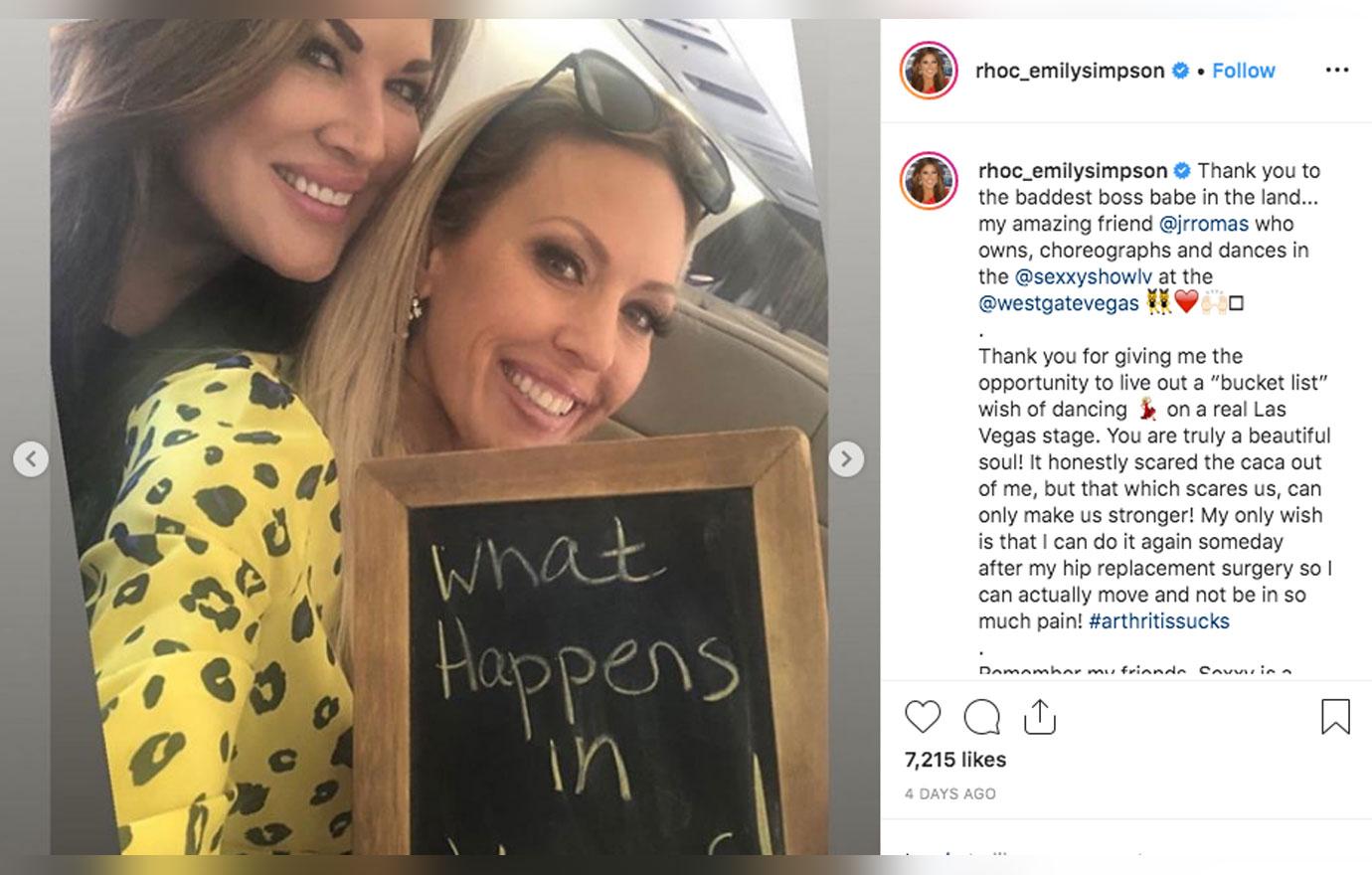 Kelly Dodd and Braunwyn Windham-Burke were in the audience for Emily's special moment. She slipped up in the beginning of her routine, but eventually Emily caught up with the other dancers and appeared to have a great time with them as the show went on.
Emily has previously said that her chronic arthritis has caused many issues for her physically. She gained twenty-five pounds and became very depressed as a result of the condition.
Article continues below advertisement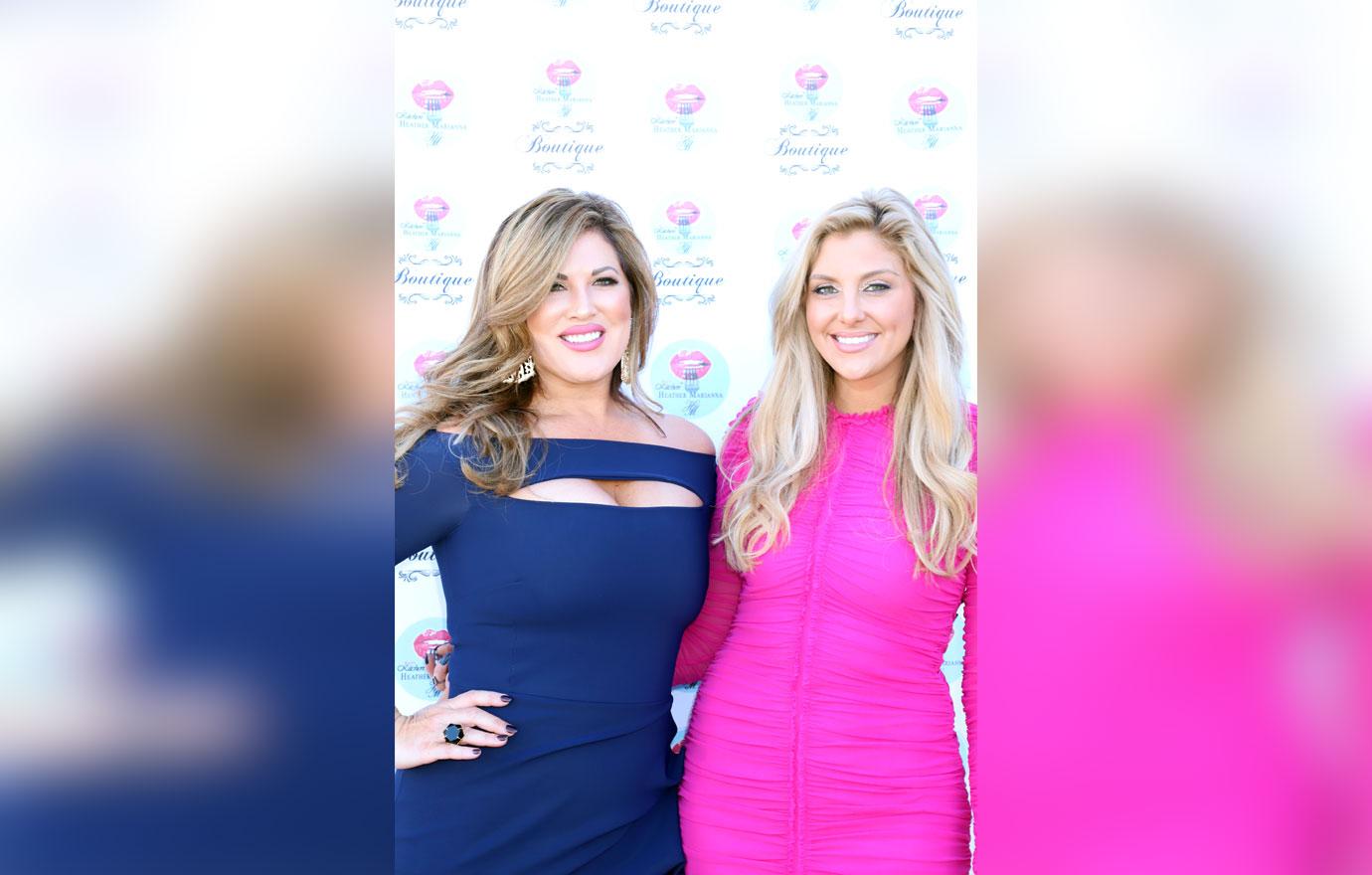 "Last year my arthritis got so severe (specifically my left hip) that I became really depressed and stopped working out period," she wrote on Instagram in June 2019. "It was painful to move, so I basically stopped moving at all."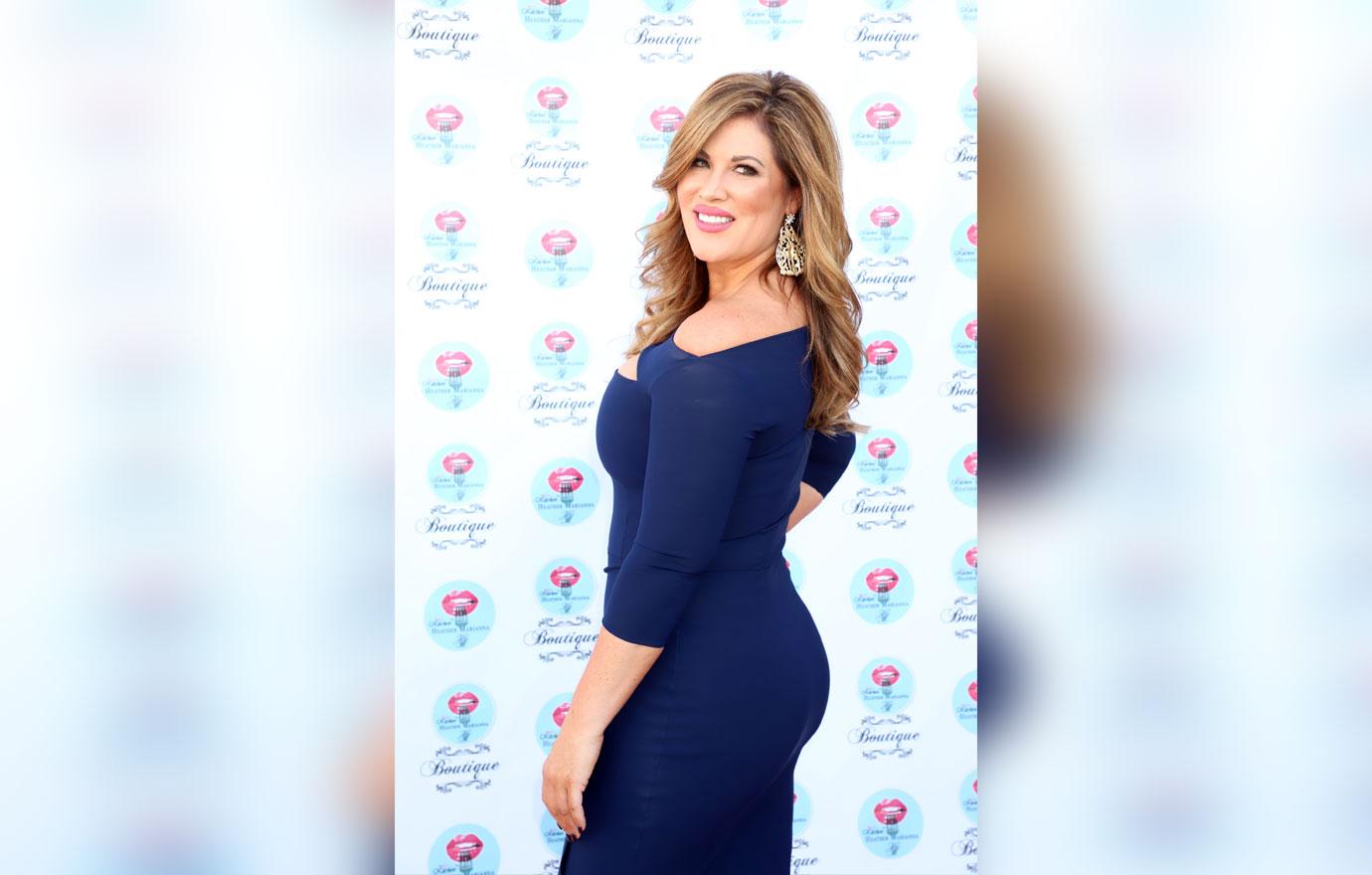 Emily began working with a fitness professional around that time who helped her shed ten pounds. Her journey, however, is far from complete."I have a long way to go but my trainer is pushing me outside of my comfort zone and I know that even though it hurts to move, in order to combat this arthritis, I need to get weight off my hip and knees and continue to move daily," she said.