PHOTOS
Emily Simpson Reveals She's Gained 20 Pounds & Is Struggling With Debilitating Depression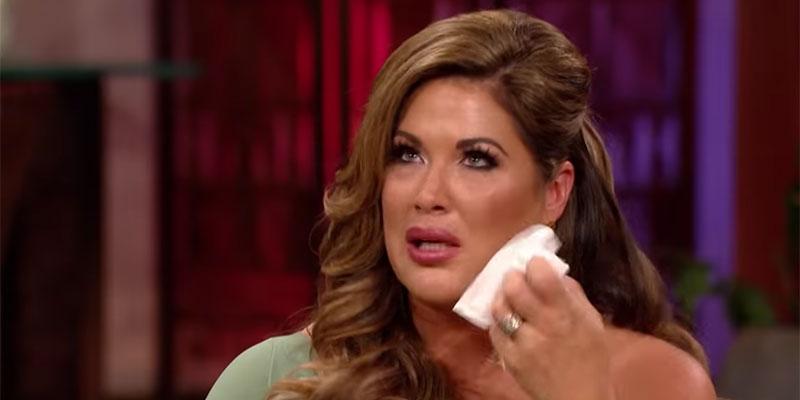 Article continues below advertisement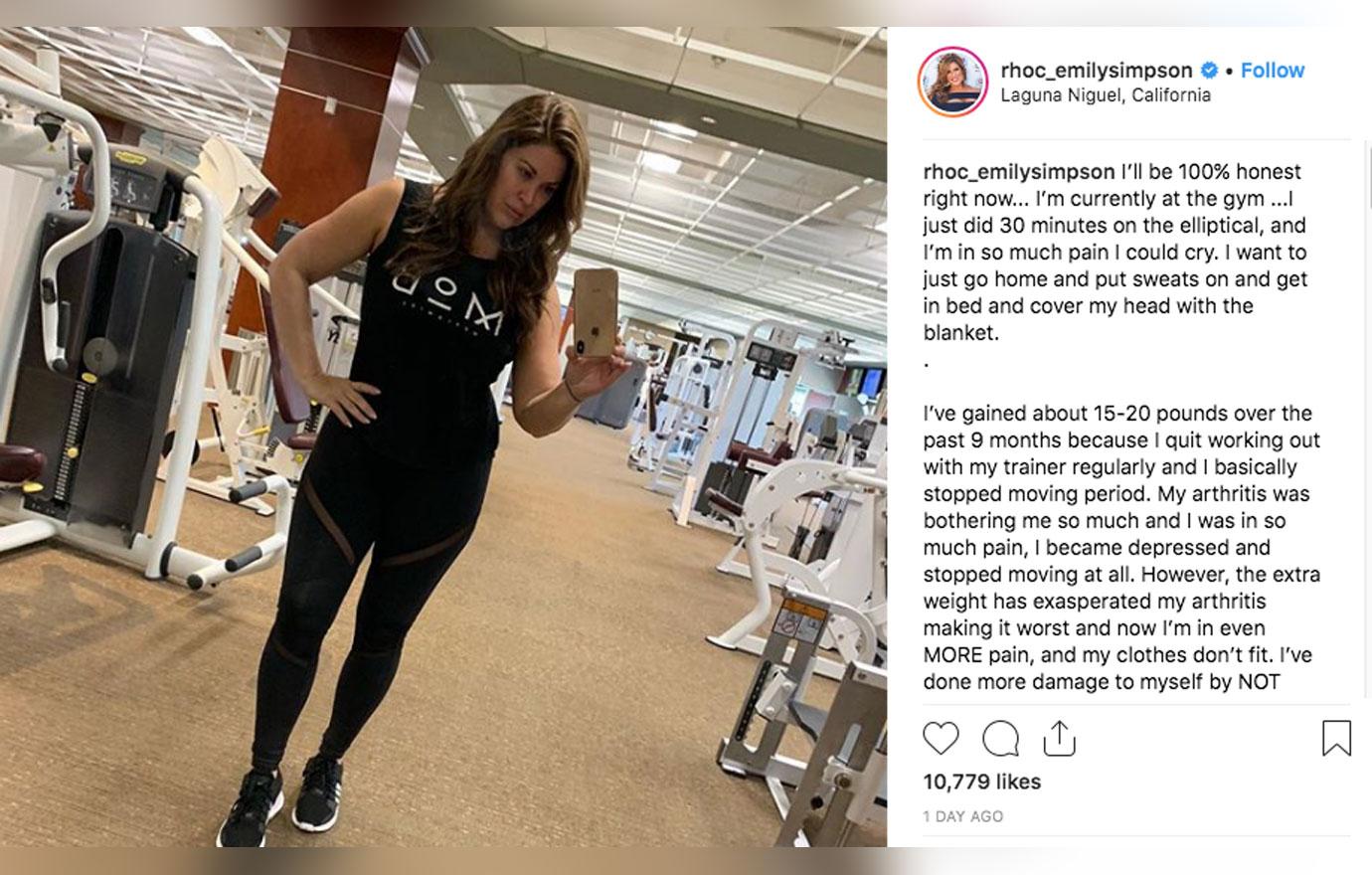 Emily, 42, wrote about how distraught her most recent experience was at the gym on her Instagram on Monday, April 8.
Article continues below advertisement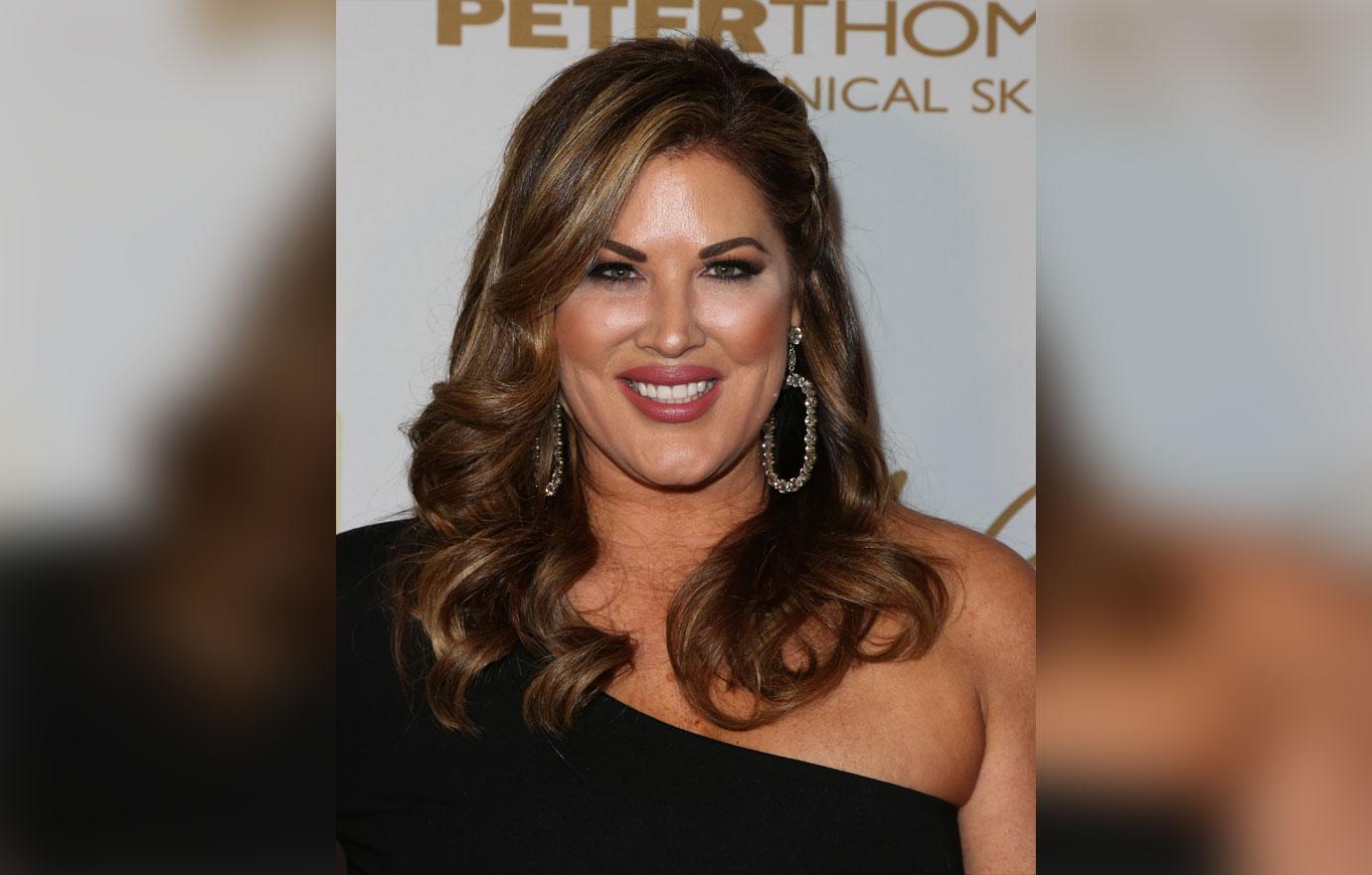 "I'll be 100% honest right now... I'm currently at the gym ...I just did 30 minutes on the elliptical, and I'm in so much pain I could cry," she said. "I want to just go home and put sweats on and get in bed and cover my head with the blanket."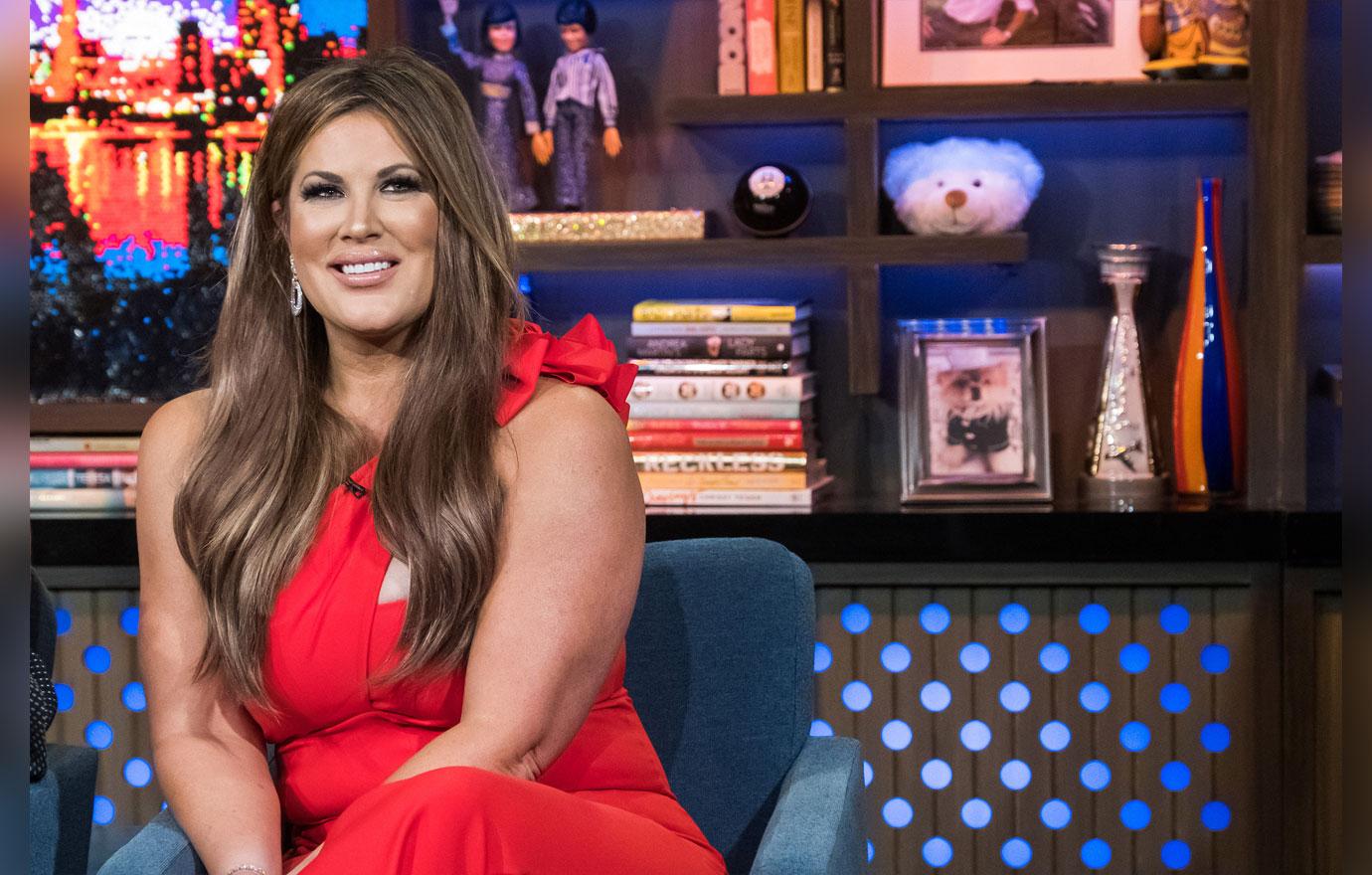 She then talked about her weight gain and how difficult that has been for her lately.
Article continues below advertisement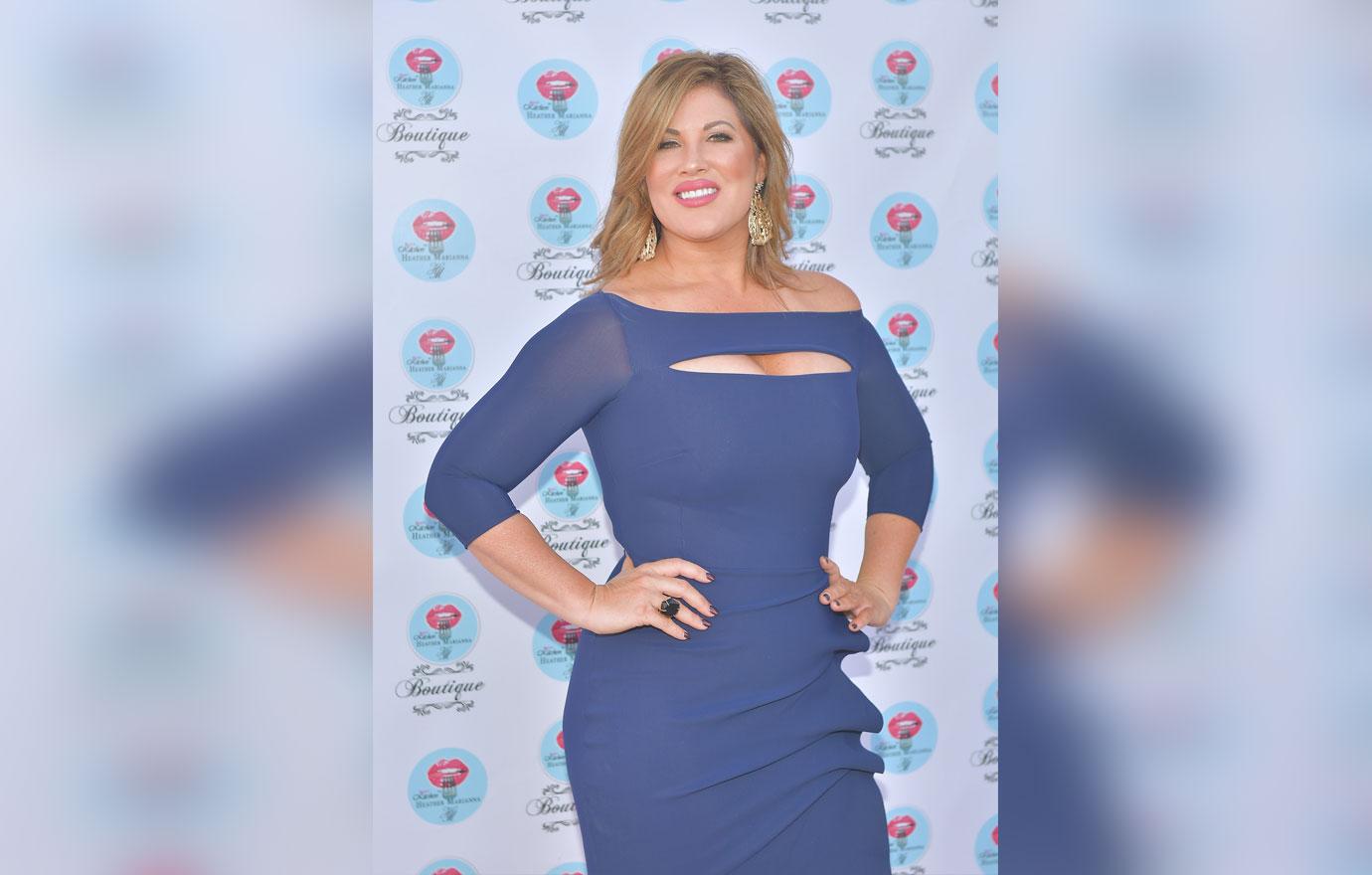 I've gained about 15-20 pounds over the past 9 months because I quit working out with my trainer regularly and I basically stopped moving period," Emily wrote. "My arthritis was bothering me so much and I was in so much pain, I became depressed and stopped moving at all. However, the extra weight has exasperated my arthritis making it worst and now I'm in even MORE pain, and my clothes don't fit. I've done more damage to myself by NOT moving."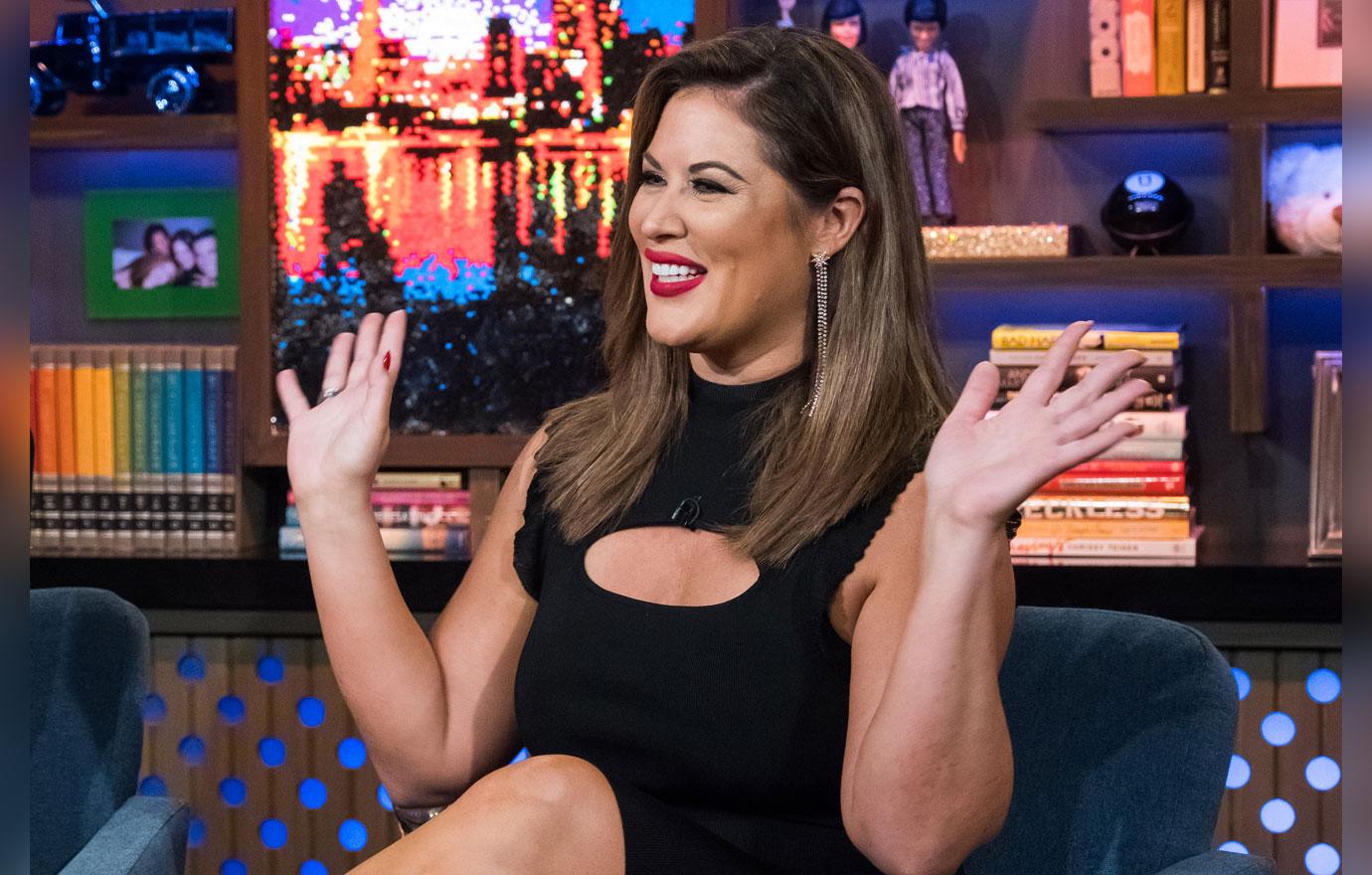 The RHOC newbie-turned-vet then changed the tone of her Instagram post to something much more upbeat.
Article continues below advertisement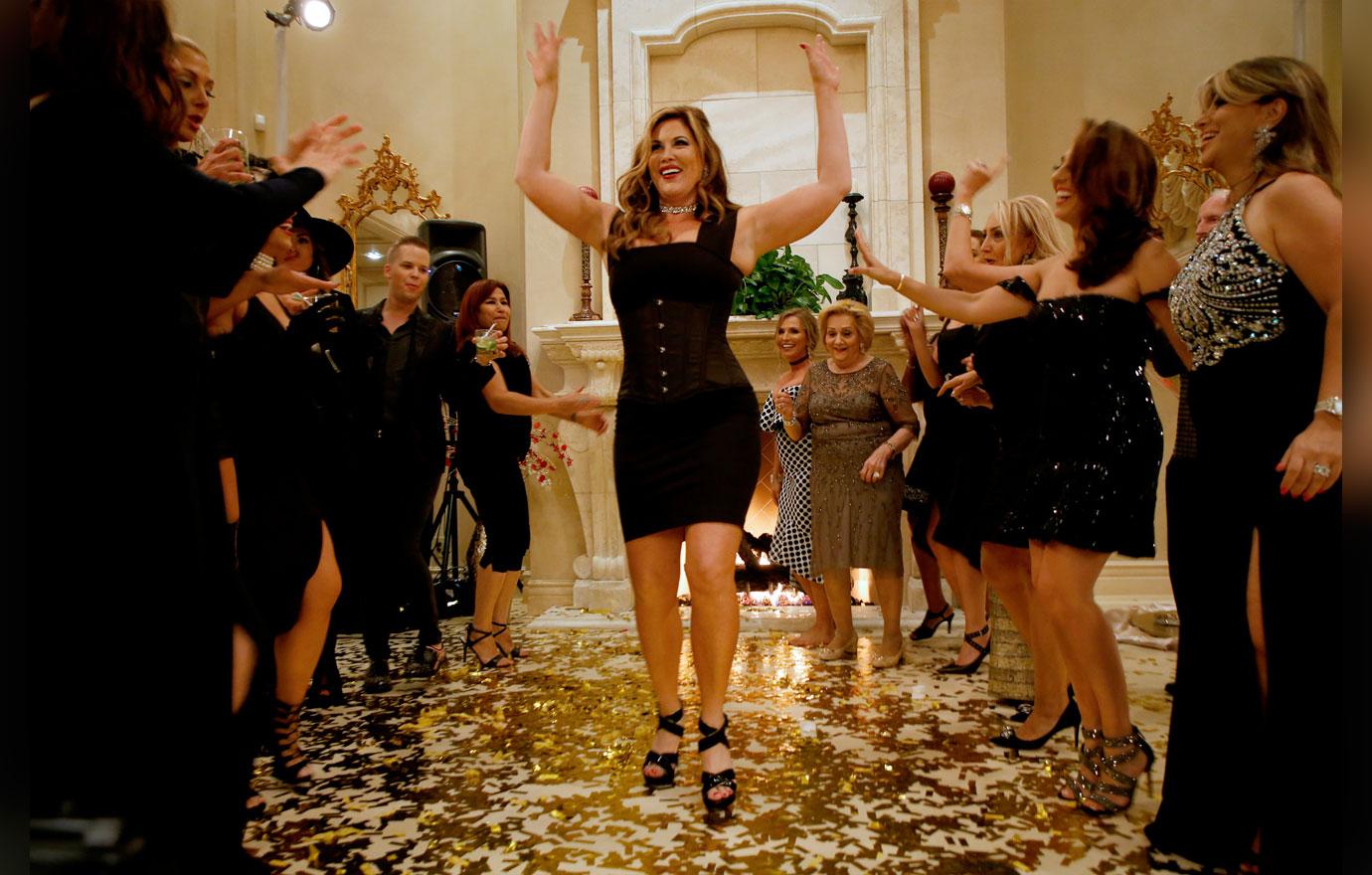 "So I'm going to stick it out today. I'm going to lift some weights. I'm going to come back tomorrow morning and work out with my trainer. I'm going to walk more and I'm going to eat healthier because I want to be pain free. I want to run and play with my kids and I want my pants to fit again!"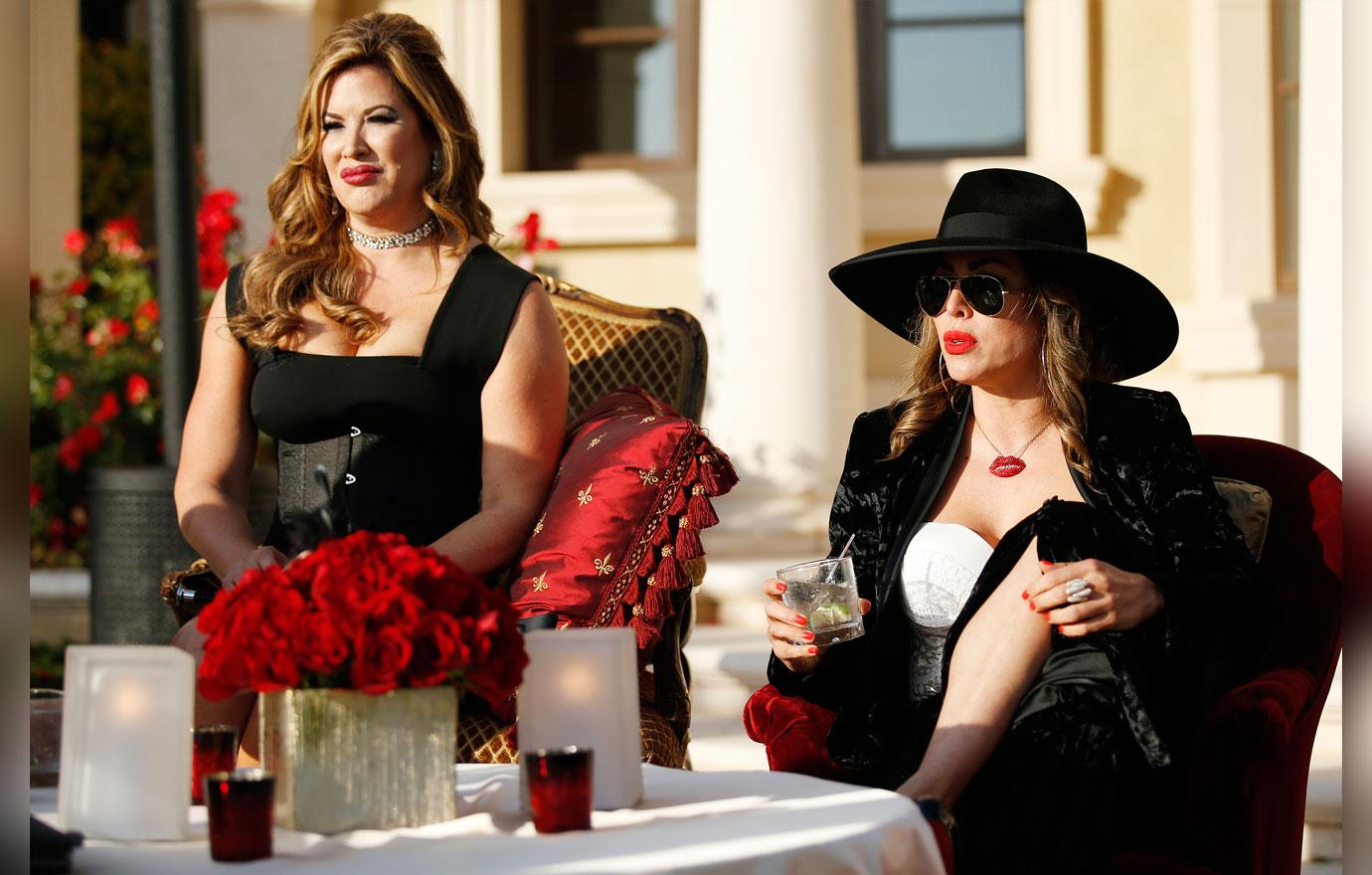 Emily has been vocal about weight issues since her RHOC debut last summer. She's slammed trolls who have insulted her about her appearance while encouraging others to embrace who you are regardless of what you look like.