PHOTOS
Gretchen Rossi Posts Breastfeeding Videos After Sharing Her Motherhood Woes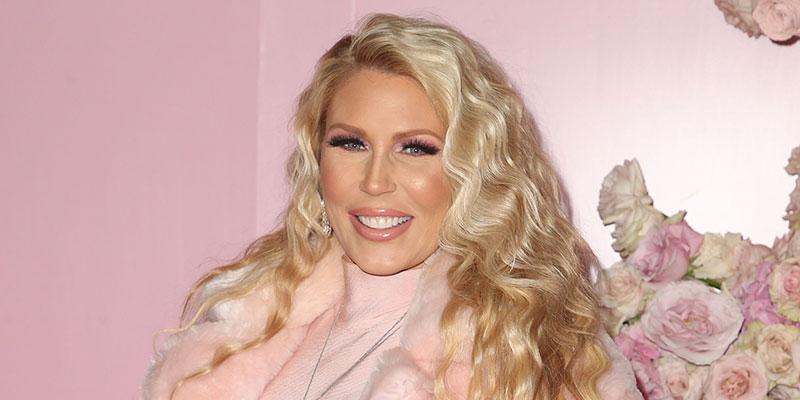 First-time mommy life has been a rough transition for Gretchen Rossi. The former Real Housewives of Orange County star posted several breastfeeding videos on her Instagram Monday, August 12, days after venting about the physical and emotional pains she's been dealing with as a new mother.
Article continues below advertisement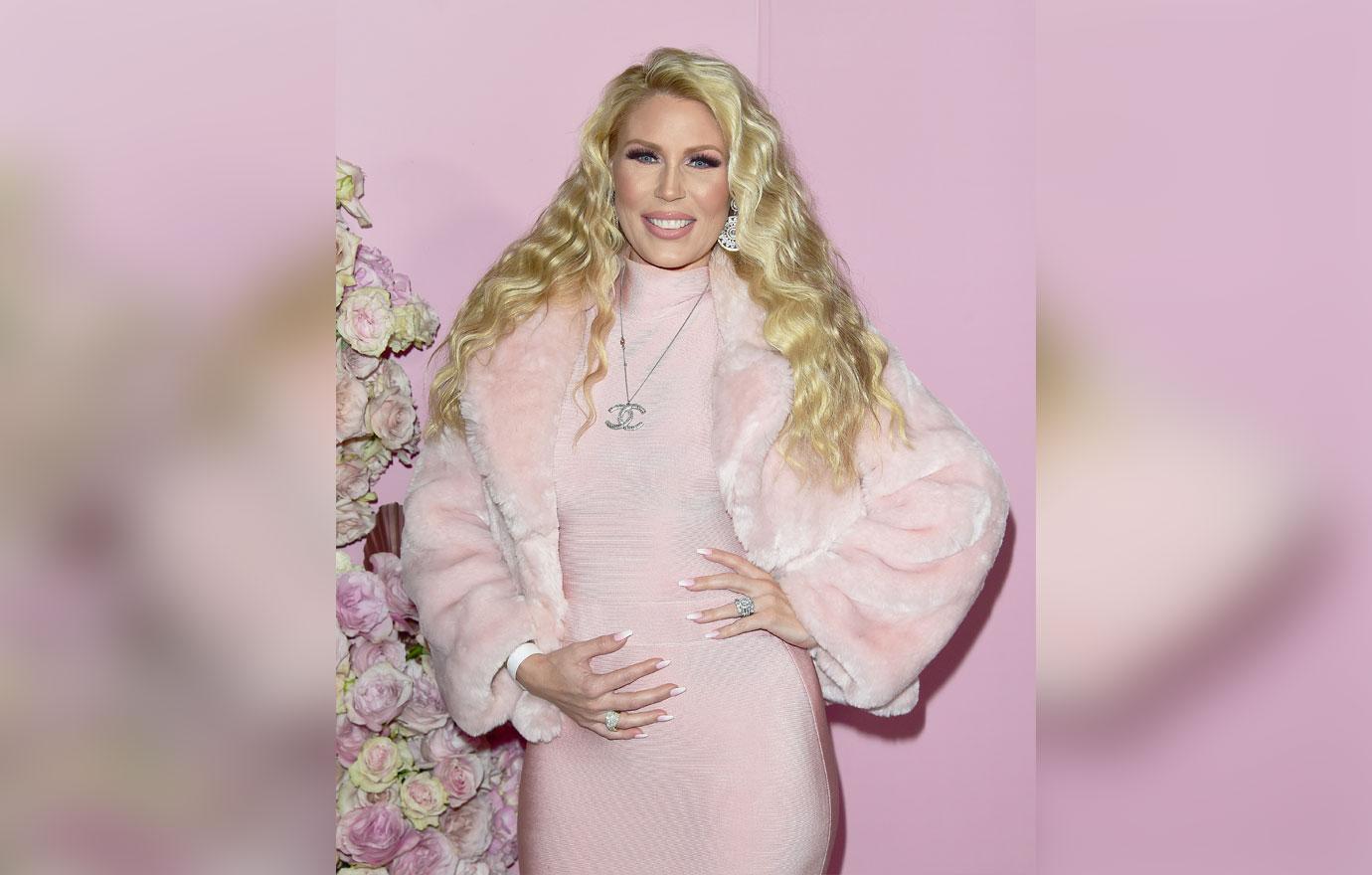 Gretchen, 40, spent her Sunday night breastfeeding her newborn daughter Skylar Gray.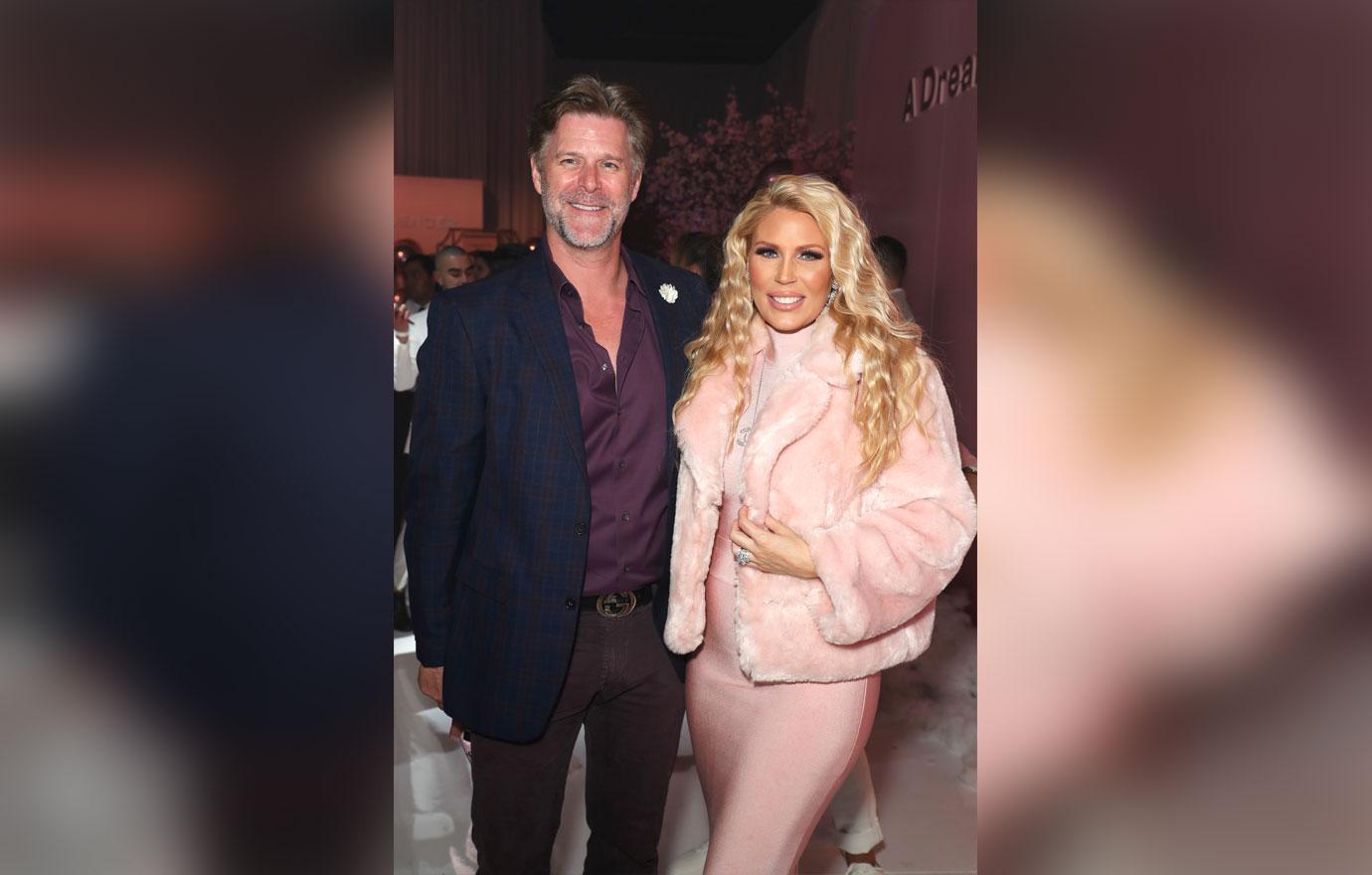 "What are you girls doing?" baby daddy Slade Smiley asked while Gretchen was performing her mommy duties.
Article continues below advertisement
"It's our all day Sunday, all day Monday, Tuesday, Wednesday, Thursday, Friday, Saturday," Gretchen responded in reference to her endless breastfeeding obligations. "All day, it is literally every 45 minutes to two hours that this girl wants to eat."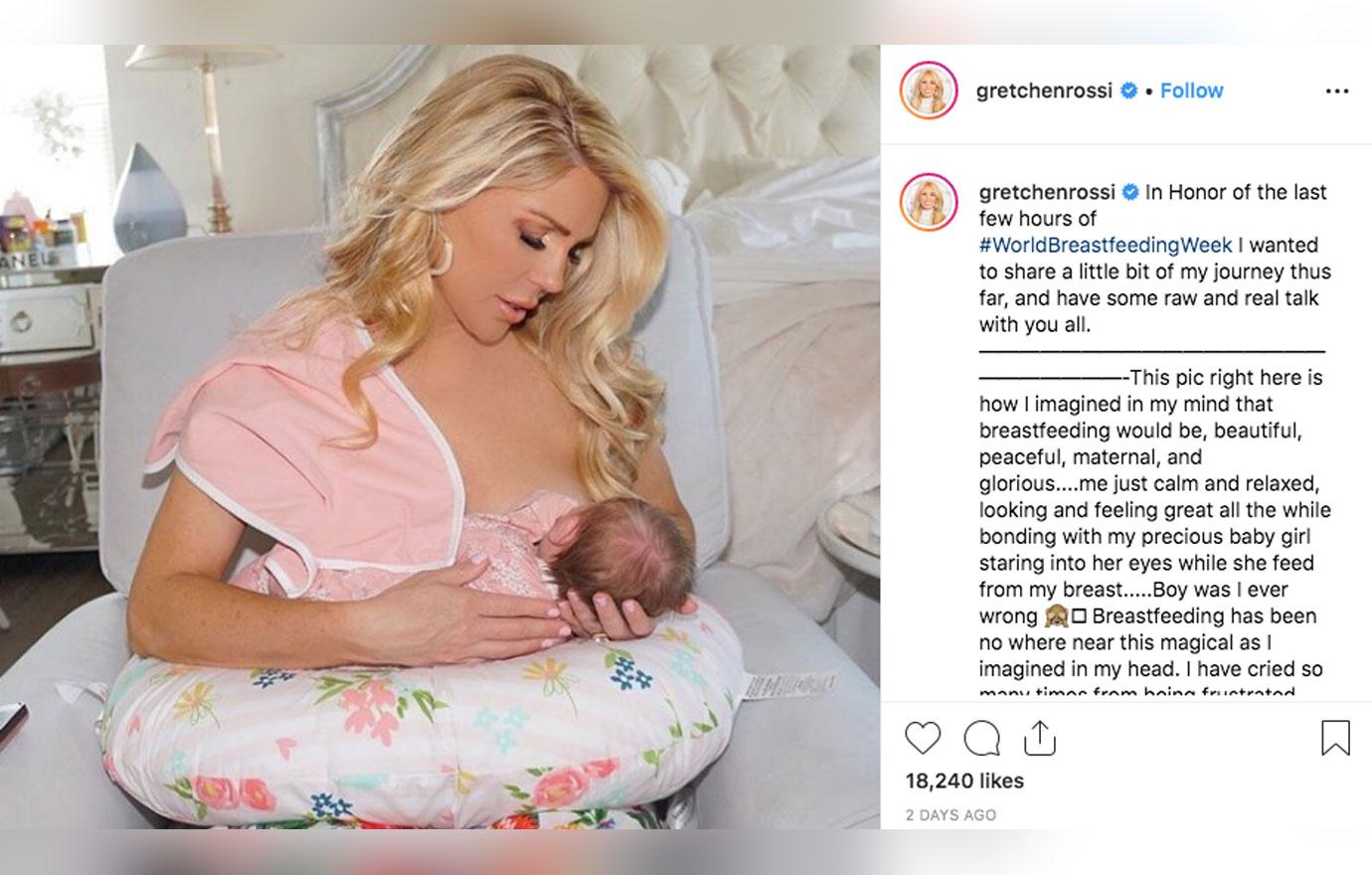 Gretchen also added that Skylar wants to be bottle fed on top of breastfeeding. "Do your guys' babies ever eat that much?" she asked her followers.
MORE ON:
The Real Housewives of Orange County
Article continues below advertisement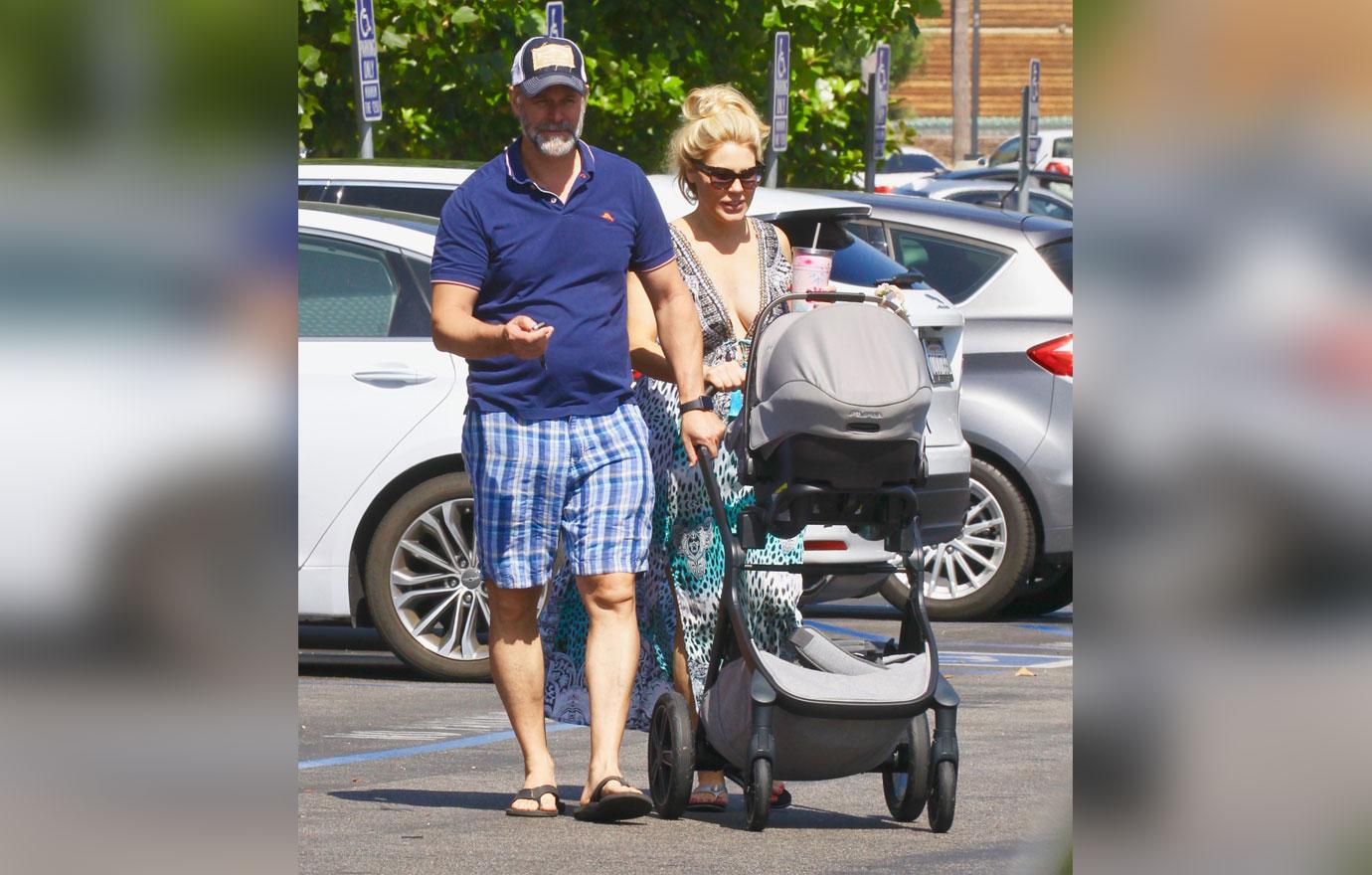 The new mommy opened up about her breastfeeding struggles in an emotional Instagram post on Thursday, August 8.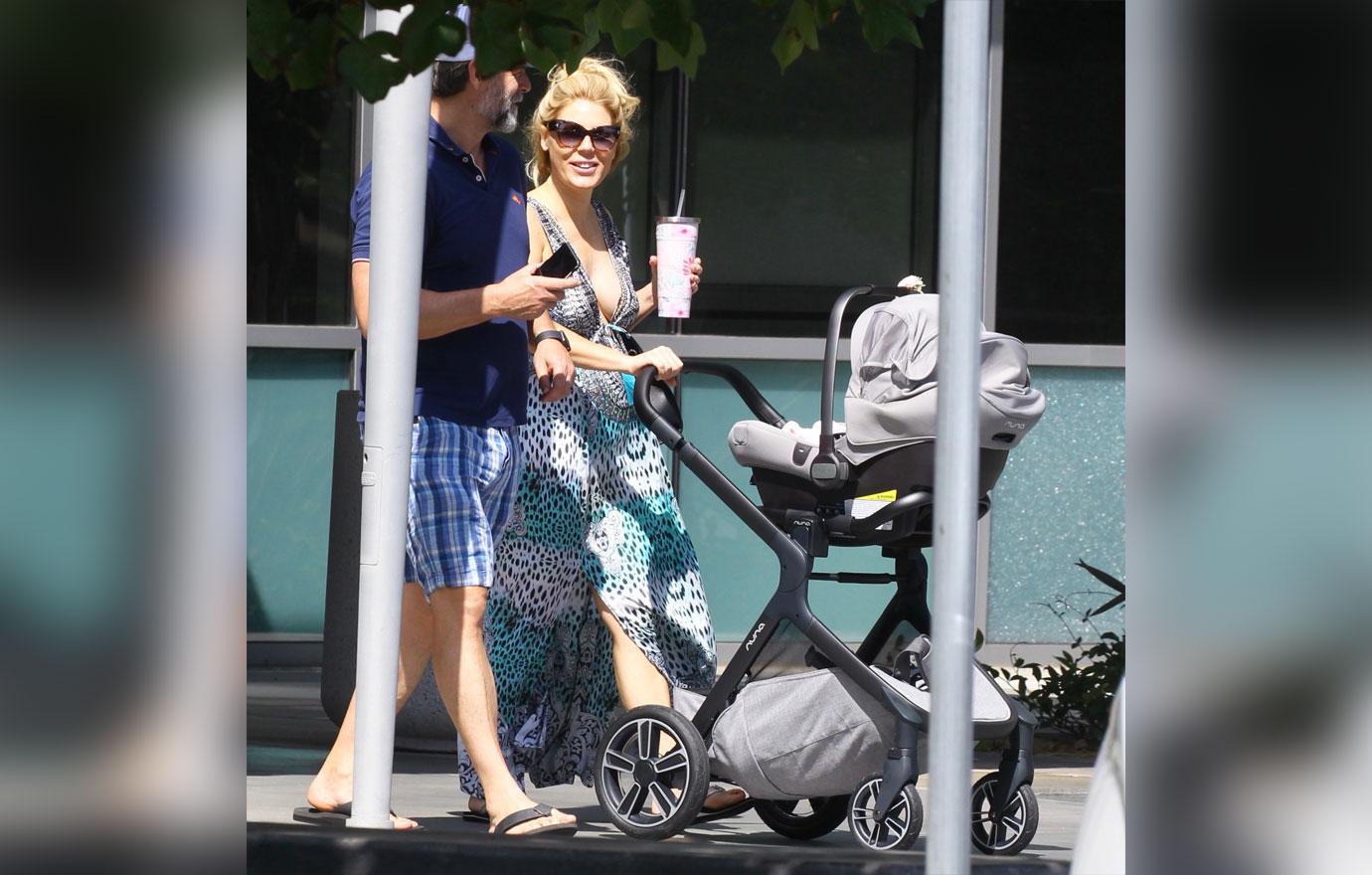 "I have cried so many times from being frustrated, from being beyond exhausted, from the pain and horrible sore nipples (as they literally scabbed over and or were bright pink from all the skin being rubbed off), from the guilt of feeling like 'I don't want to do this anymore because it is uncomfortable, exhausting, painful, takes way to much time, and quite honestly was not anything like I imagined in my head," the former Bravo celebrity wrote.
Article continues below advertisement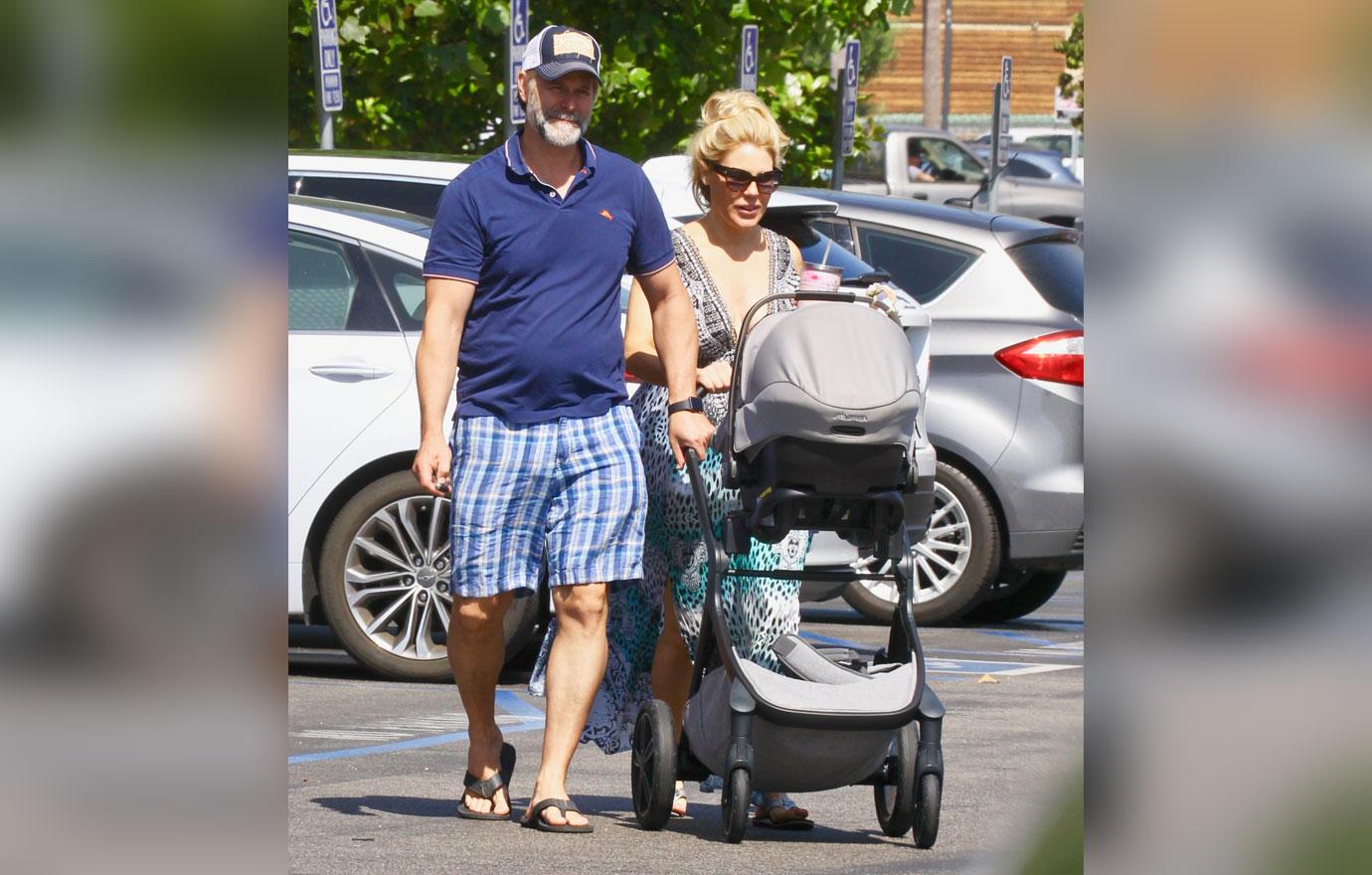 Gretchen has previously opened up about the ups and downs of being a new mother since she welcomed Skylar into the world on Wednesday, July 10.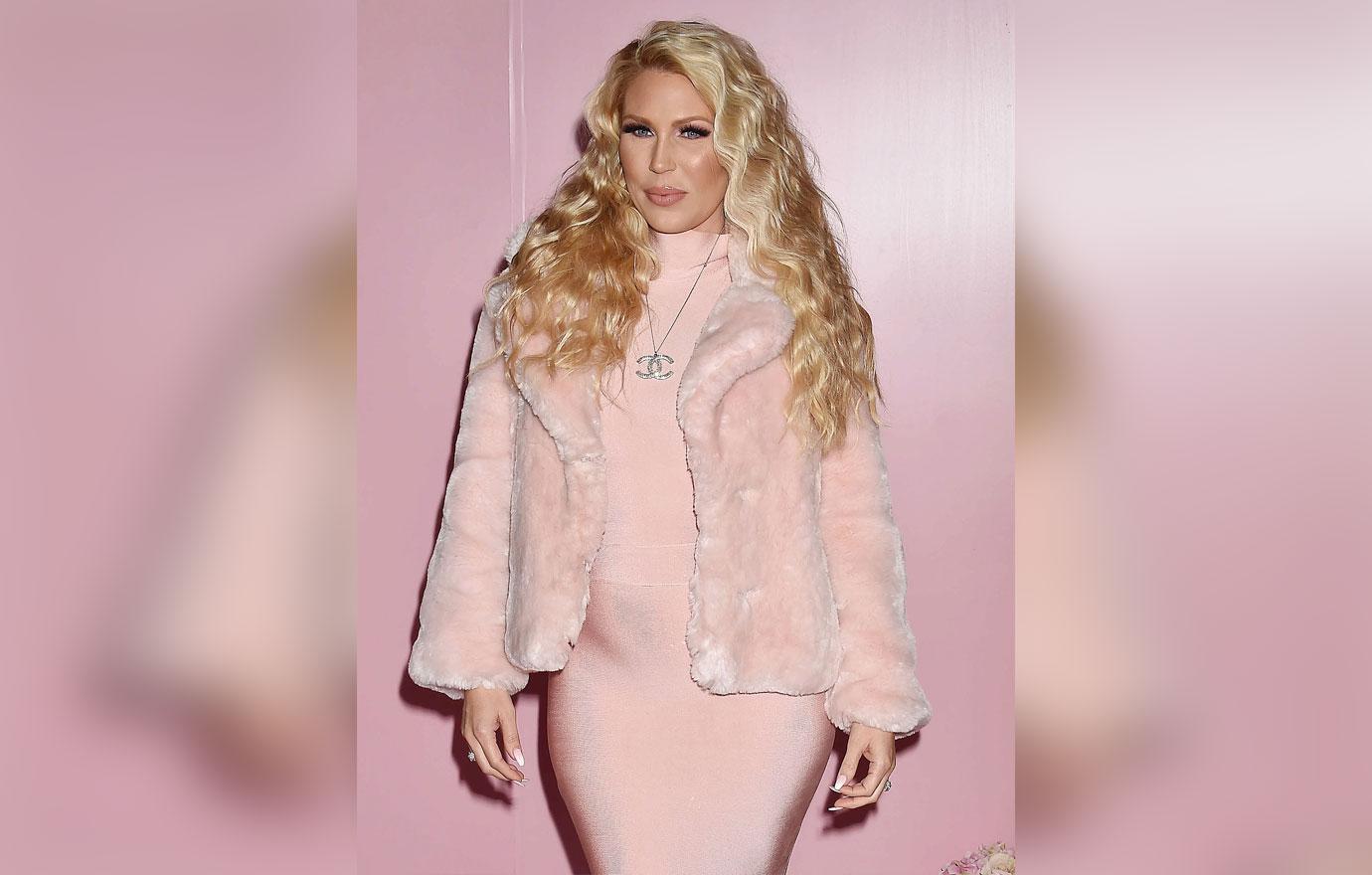 The former RHOC star has vented about the lack of sleep she's been getting, referring to herself as a "walking zombie."