PHOTOS
'Real Housewives Of Orange County' Star Meghan King Edmonds Celebrates A 'Magical' Christmas With Her 3 'Terrorist' Kids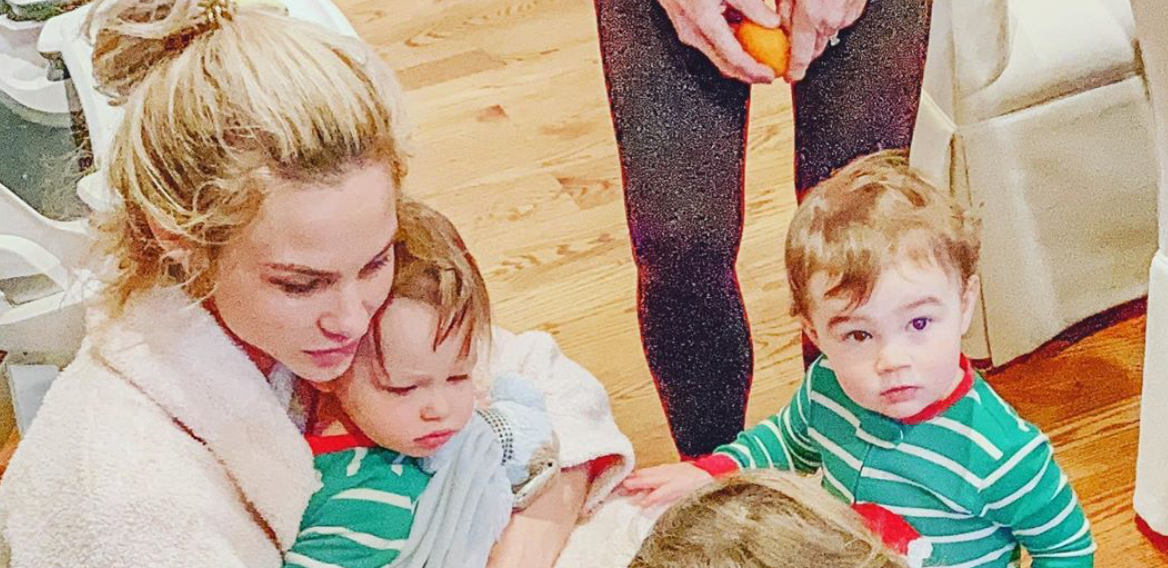 Meghan King Edmonds got honest about celebrating the holidays with her three kids Hayes, Hart and Aspen. The Real Housewives of Orange County star opened up about the hardships of raising children during Christmastime.
Article continues below advertisement
On December 25, the 35-year-old shared photos of her and and her little ones opening presents. In a lengthy caption, she detailed the ups and downs of celebrating the holidays with her children.
"Christmas morning: full of joy and laughter (...and also oversleeping because your toddler was in your bed so you couldn't check your alarm volume and turns out it was at ZERO and you didn't find out till 7:26am," Meghan began her post. "When your twin boys are screaming and the alarm ***silently*** has been going off since 6am... but you've been helping Santa with duties/aka installing - literally - a new play room, and didn't get to sleep till 2am."
Article continues below advertisement
'Christmas morning is also full of stressing out your kids don't see the 'big gift' right away; putting your premade casseroles in the oven 1.5 hours late then forgetting you have to cook a special syrup even though you still haven't brushed your teeth/hair but your entire family is over - each looking like a snack bc they prepared properly and hungrily awaiting their promised breakfast," Meghan continued.
She concluded, "All whilst 3 terrorists parasitically demand their milk with full diapers awaiting my changing.) Christmas, such a magical holiday. Btw I think many moms can relate, right? If so, please share your experiences with me. I could use some solidarity."
Article continues below advertisement
The Bravo star shares the 18-month-old twin boys and her three-year-old daughter with ex-husband Jim Edmonds. She filed for divorce from the former baseball player, 49, after five years of marriage back in October 2019. Meghan accused Jim of  "having an affair"  with their children's nanny. However, he and the nanny have since denied the allegations. Meghan moved her family to California from Missouri earlier this month following her breakup.
Hart and Hayes sported matching red and green striped onesies while Aspen wore a red pajama top and Santa-printed pj bottoms.
What are your thoughts on Meghan's post? Sound off in the comments below!