PHOTOS
Watch: Shannon Beador Criticizes Daughter Adeline's Runway Walk During OC Fashion Week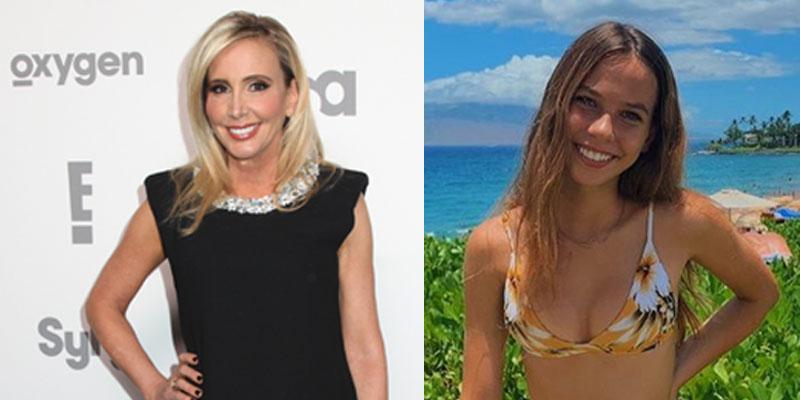 Shannon Beador gave fans on Tuesday, October 22, a behind-the-scenes look at tonight's upcoming Real Housewives of Orange County episode. In a clip posted to her Instagram, the mother of three shared a sneak peek of her daughter Adeline making her OC Fashion Week debut.
Article continues below advertisement
Shannon's RHOC costar Braunwyn Windham-Burke's daughter Rowan, 17, made her own OC Fashion Week debut when she showed off her dance wear brand, Dark Rabbit.
Adeline, 15, walked in the show. Shannon's clip showed her youngest daughter rocking a black and white spandex top and matching bottoms with the label's emblem stitched on as she sashayed around the catwalk. "Behind the scenes in tonight's #RHOC episode where @adelinebeador walks in her first fashion show! ❤️#youngestmodelintheshow #soproud @darkrrabbit," the proud 55-year-old mom captioned it.
Article continues below advertisement
The episode showcases Fashion Week and Rowan's show, which took place on a yacht.HollywoodLife.com caught wind of a clip from the new episode where Shannon basically turns into a Kris Jenner and becomes the ultimate momager! Like any concerned mother who wants her daughter to be the best she can be, Shannon couldn't help but coach Adeline on her runway walk.
On the yacht, before the show began, the Bravo star gave Adeline and her oldest daughter, Sophie, a lesson on how to model. "Come on, show me you can do it. Foot forward. Attitude, attitude," the Southern California native advised her girls. But the criticism didn't stop there.
Article continues below advertisement
"Sweetie, you're going too fast. That's not one, two, three, four," Shannon added as she coached her daughter. "Come on, let's practice. Let's get it down." Sophie and Adeline just couldn't take the heat anymore.
Rowan is a dancer and created her fashion line specifically for girls who share her love for the craft. Braunwyn shared a snap from her kid's big night where she gushed over her and her accomplishments. "Tonight on Real Housewives of Orange County, Rowan's light shines bright, we realize some people are actually crazier then housewives," the mother of seven wrote alongside a photo from the show.
Article continues below advertisement
She raved over Rowan in another post where she captioned a photo where she hugged her daughter, "We're so proud of you @rowanwindhamburke and @darkrrabbit. You've come so far this past year and it's amazing to see you have your spark back!"
The Real Housewives of Orange County airs Tuesdays on Bravo at 9 p.m.
What are your thoughts on Adeline's runway debut? Sound off in the comments below!