PHOTOS
Tamra Judge's Daughter SLAMS Her In Biting Facebook Post: 'She Was No Mother To Me'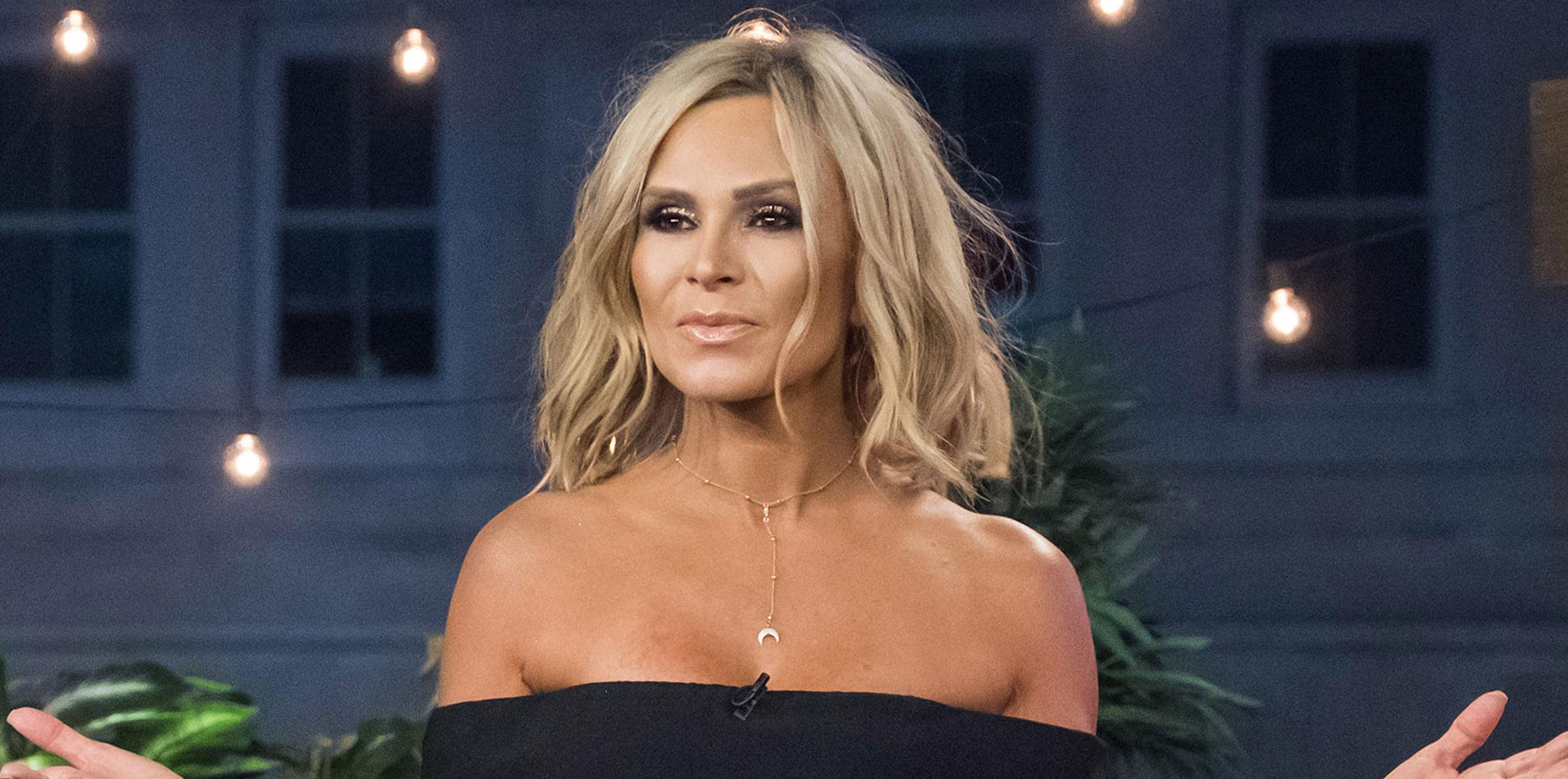 Tamra Judge's daughter blasted her in a biting message she posted to her Facebook page Monday evening. The 18-year-old Sidney Barney slammed her mother, 49, for continuing to talk about her even though she wants nothing to do with her or her show, The Real Housewives of Orange County. Sidney then went on to call Tamra "toxic" and "the true parent alienator." As fans of RHOC know, Sidney lives with her father and Tamra's ex-husband, Simon Barney. While Sidney says Tamra portrays herself as "the innocent erased mother," she said there is no one but her mother to blame for their estrangement. Click through to read Sidney's full post slamming Tamra.
Article continues below advertisement
Sidney began by revealing that she initially took Tamra's side when her parents divorced in 2010, alleging that Tamra "would constantly talk negatively about my father in front of me and my siblings, putting us kids in the middle of my parents arguments."
Eventually, Sidney said she realized Tamra's actions were "toxic" and decided to move out of her home. "She was neglectful (leaving us at home with no food or simply ignoring us entirely), she constantly put herself first and the biggest reason was that she was mentally and emotionally abusive. She was no mother to me," Sidney wrote.
Article continues below advertisement
Sidney said therapy didn't help their relationship either. "If she would have put the effort into actually working on our relationship, instead of talking and crying about how much she "misses me" on the show and wishes things were different she wouldn't have missed my entire high school career," Sidney claimed.
Sidney also addressed Tamra's presence at her high school graduation earlier this summer, explaining that her father forced her to include Tamra in the "milestone." Her one request was that Tamra not post photos from the event. Sidney posted a screenshot of the messages.
Article continues below advertisement
Two weeks later, Tamra posted multiple pictures from the graduation. "Breaking her promises as per usual, she puts herself, her fame, her reputation, and her bank account before me," Sidney said.
Sidney finished the post, writing that her mother won't repair their relationship because the "innocent erased mother" storyline "keeps her relevant" on RHOC. "Why would she actually try to get me back? Without the estrangements she is no longer pitied and talked about and her fame and fortune go down the tubes," she finished.
Article continues below advertisement
When a Twitter follower asked Tamra what she thought of the post, she responded, "Not surprised. #brainwashed Ask her paid for her very expensive college. I'm good when it works for her and her dad."
Read Sidney's entire post here. What do you think of Sidney's post? Sound off in the comments below!