PHOTOS
Tamra Judge's Ex-Husband Simon Barney Has Stage 3 Throat Cancer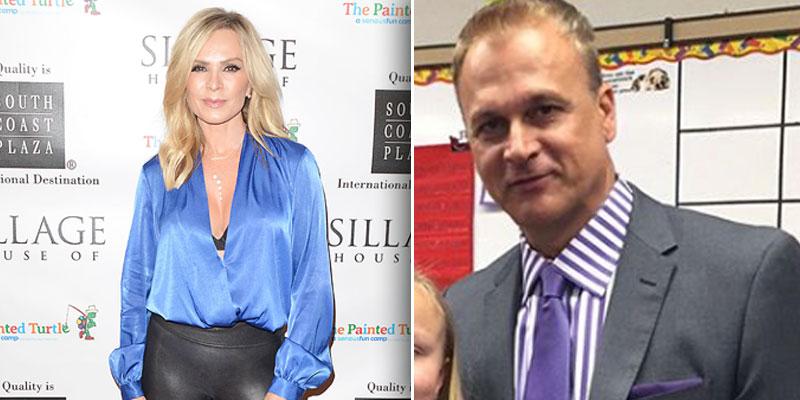 Tamra Judge's ex-husband Simon Barney revealed that he has stage 3 throat cancer on February 18. The Real Housewives of Orange County alum's ex first began experiencing symptoms in May 2019.
Article continues below advertisement
Simon, 55, opened up to People about his health battles. "I'm a private person, despite what my time on reality television might say," he said.
"But I wanted to speak before someone else does and uses their words, not mine," the father of three continued. "And to speak out about it so others can see how I've taken this fight on with optimism, and the good this has ultimately brought my life."
Article continues below advertisement
Simon added that his diagnosis has been a "tough lesson" for him. "I think everything happens for a reason, I think your destiny is pretty much set for you, and you're here to learn lessons," he told the publication. "This has been a tough lesson for me. And I'm hoping it can be a lesson for others, too."
In May, Simon first started feeling symptoms. He noticed his salivary glands were swollen on one side and doctors first believed it was just an infection. However, an ultrasound and biopsy was administered and they found other areas were that were affected as well. The side of Simon's neck was swollen and the diagnosis was ultimately cancer. Simon's fiancée Catushia Ienni accompanied him to doctor's appointments where physicians found the cancer had spread into his throat, tonsils and lymph nodes.
Article continues below advertisement
The results indicated that he would need to go through the chemotherapy and radiation treatments. Simon began his treatments last month and he told People that he told Tamra, 52, and their three children — Sidney Barney, Sophia Barney and Spencer Barney — before then. Simon and Tamra were married for 13 years before breaking up in 2011.
The Bravo star broke down in tears as she recalled the moment Simon told her about his cancer. The emotional conversation happened at a local Starbucks. "He told me the news and we both literally started crying. I just couldn't believe it," Tamra sobbed to People. "My first thought was, 'I don't want to take my kids to their dad's funeral,' and immediately, any ill feelings between the two of us just vanished. At the end of the day, none of that matters. All we have to do is rally together to make it through this."
Article continues below advertisement
Simon added to the outlet, "When I told Tamra, she said she cried for like, two or three days. Things changed with our relationship from there, in a good way."
"We're getting along in ways we haven't in years. And she's become close with my fiancée. And that shift carried across the board with my kids, too," Simon said.