PHOTOS
Rihanna Addresses Weight Gain, Calls Herself 'Fat'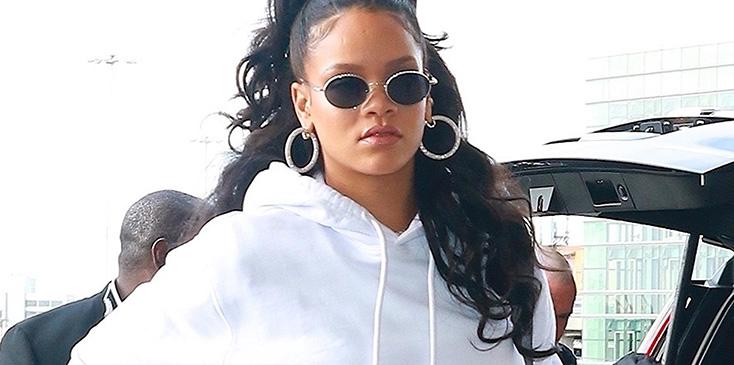 Article continues below advertisement
When a reporter asked RiRi what advice she'd give young women about dressing for their body type, the singer replied, "Well, I actually have had the pleasure of a fluctuating body type, where one day I can literally fit into something that is bodycon, and then the next day — the next week — I need something oversized; I need a little crop here and a high-waist there to hide that part, you know?"
"I really pay attention every day when I go into the closet about what's working for my body that morning," Rihanna continued. "I feel like that's how everyone should go after fashion, because it's an individual thing. And then, if you take it further, it's like: What week are you having? You having a skinny week? You having a fat week? Are we doing arms this week? We doing legs this week? We doing oversized?"
Article continues below advertisement
"I love to play with silhouettes as well," Rihanna told The Cut, "but I think it's important to make sure that you wear the thing that works for your body the best, and that's flattering."
Article continues below advertisement
Rihanna has shut down body shamers in the past, saying, "It's important young girls know that it's OK to eat what they like."
What do you think about Rihanna's response to the criticism? Let us know in the comments section.