PHOTOS
Summer Fine! Rihanna Reveals Her Stunning Bikini Body While On An Island!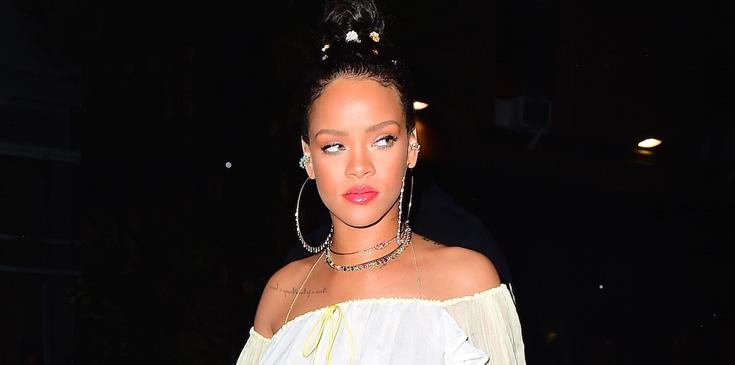 Rihanna is such a bad girl! The Barbadian beauty went on yet another luxurious vacation this week after releasing her latest single, "Nothing is Promised."
Article continues below advertisement
Whenever RiRi takes a break from the studio, you can expect to see her in a teeny bikini! Her bestie, Melissa Forde was sure to capture the singer's sexiest moments as she took in the sun.
Booty goals! Rihanna once complained to E! about wanting a bigger butt, and said, "It's a thing that women do. We walk in front of the mirror and we look at our butt. Is it getting bigger today? Ew. It's still flat." But she certainly should not be sad about what she's working with!
Article continues below advertisement
And it looks like Rihanna certainly knows how to enjoy the single life! Though it was alleged that she was secretly dating Drake for months, he was spotted out this week on a date with Hailey Baldwin, and even wore her chain around his neck! But Rihanna seems pretty unbothered!
What are your thoughts on Rihanna's bikini body? Let us know in the comments section.