PHOTOS
Rihanna Wows In Barely-There Costume At Barbados' Crop Over Festival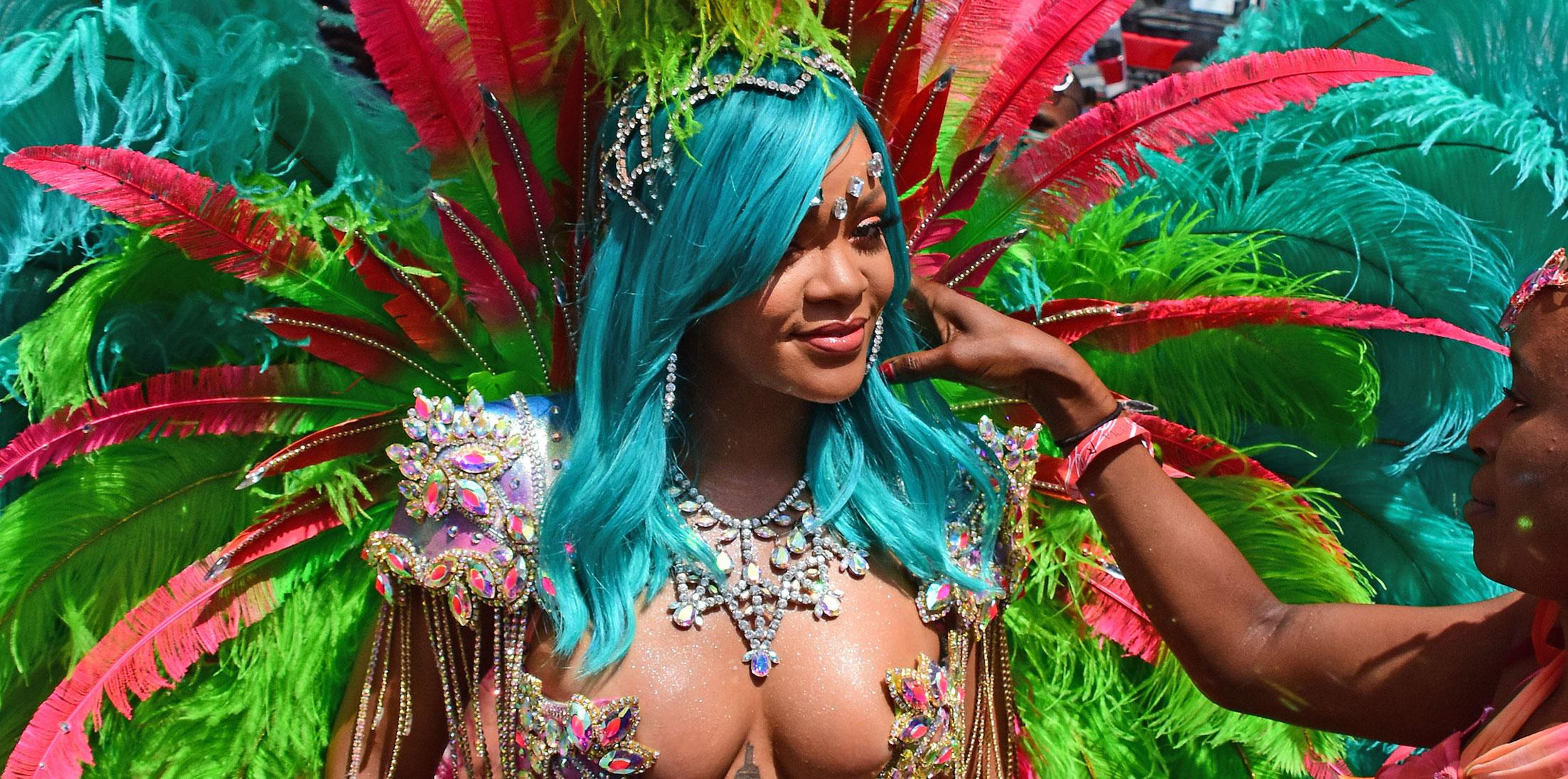 Rihanna stunned at the Crop Over Festival in Barbados on Monday. The Barbadian beauty looked amazing in a bejeweled two-piece costume that showed off all her incredible assets. Rihanna went all out, adding rhinestone fishnets, garters, and even multicolor wings to her eye-catching ensemble. RiRi posted two photos of her glammed-out look to Instagram, both of which drew in over 3 million likes a piece. However, the pics caught the eye of one person in particular, and fans were not happy! Rihanna's ex, Chris Brown, commented on the photo, posting an emoji of eyes. Fans slammed the singer, who pled guilty to assaulting Rihanna the night before the Grammys in 2009, for daring to comment on the photo. Click through to see more of Rihanna's amazing looks — and to see what fans had to say to Chris!
Article continues below advertisement
Rihanna posted this stunning selfie of her festival look.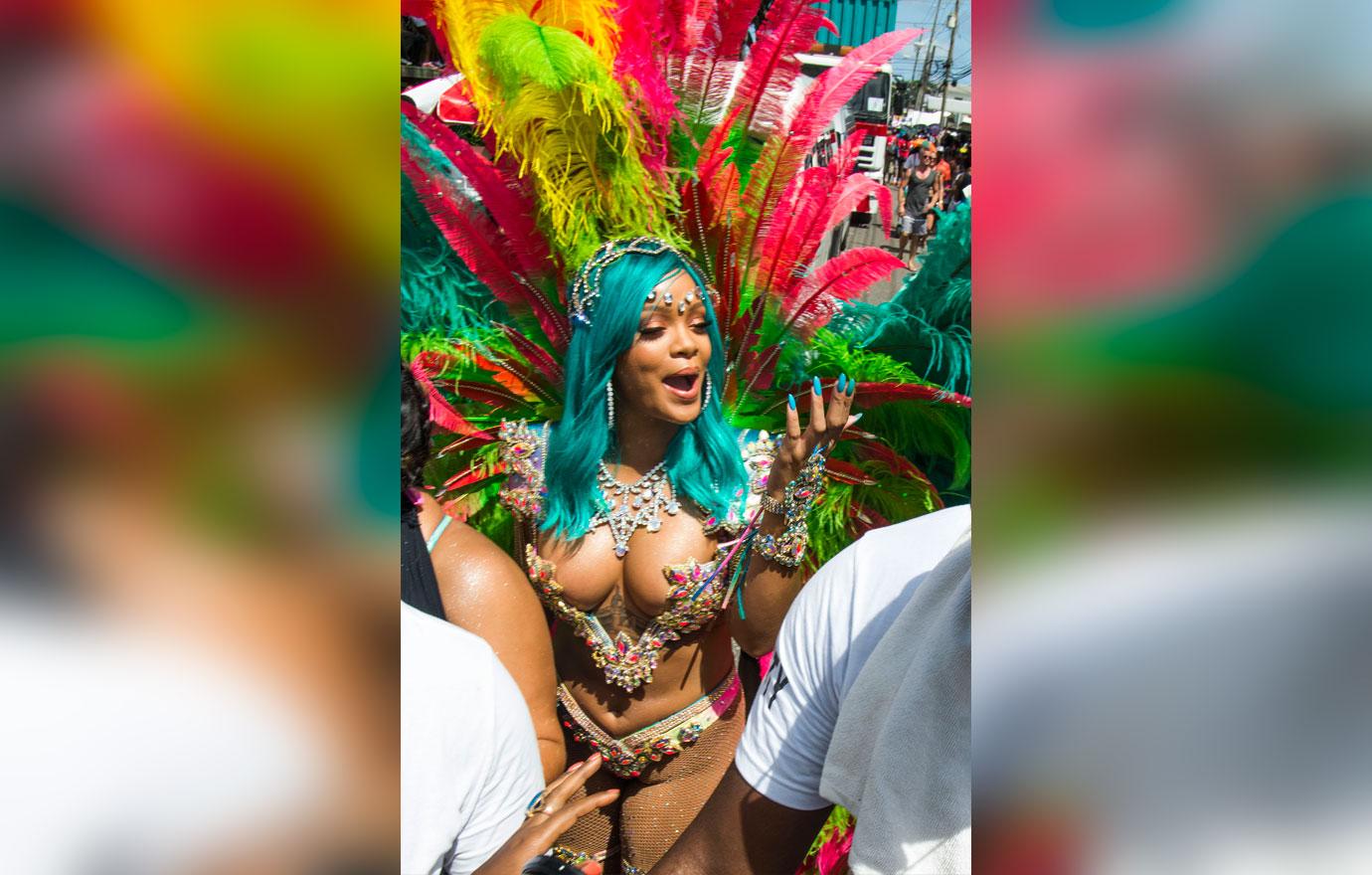 When Chris commented, fans were furious. "Chris Brown needs to leave Rihanna alone FOREVER," one fan tweeted.
Article continues below advertisement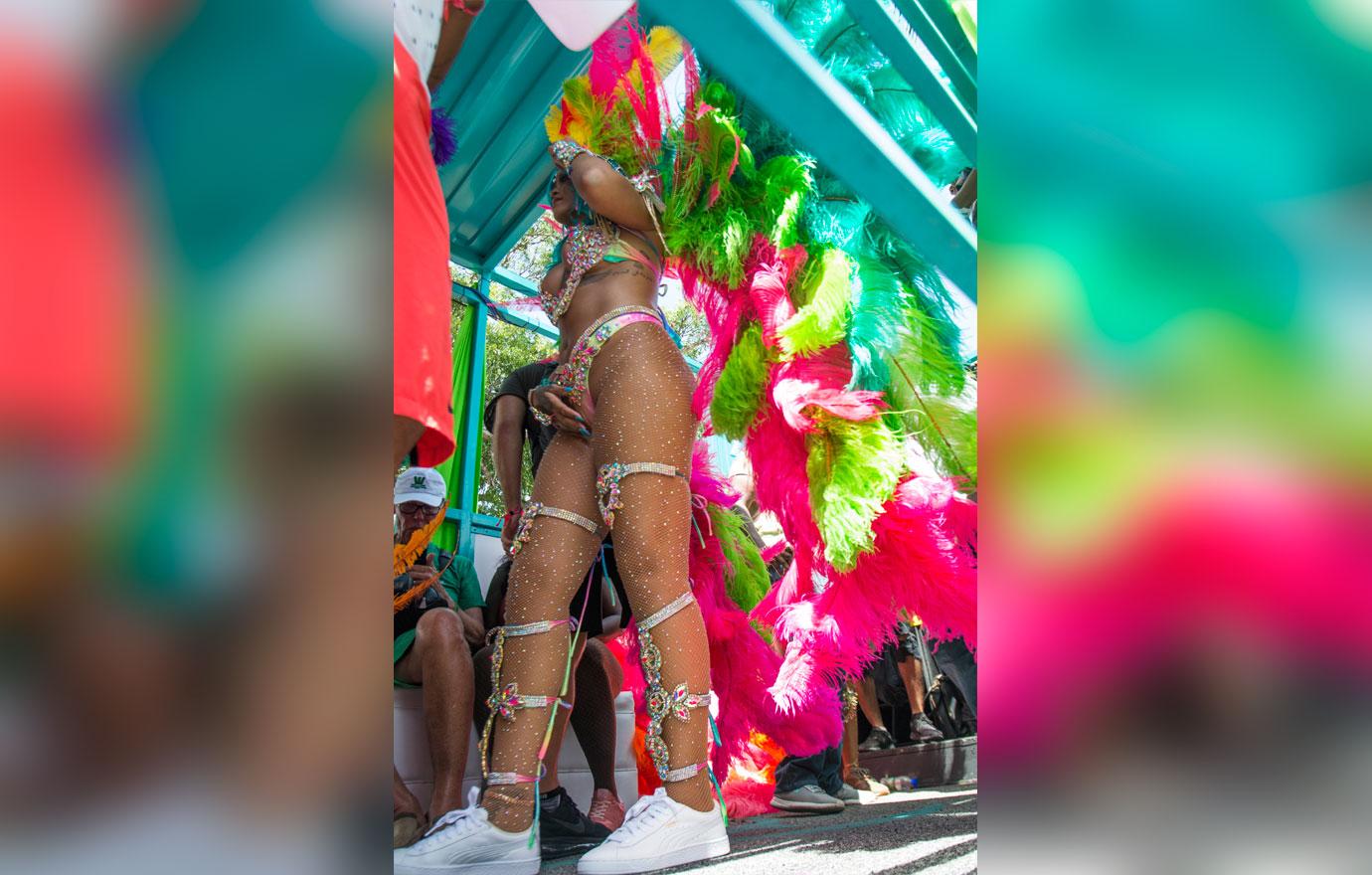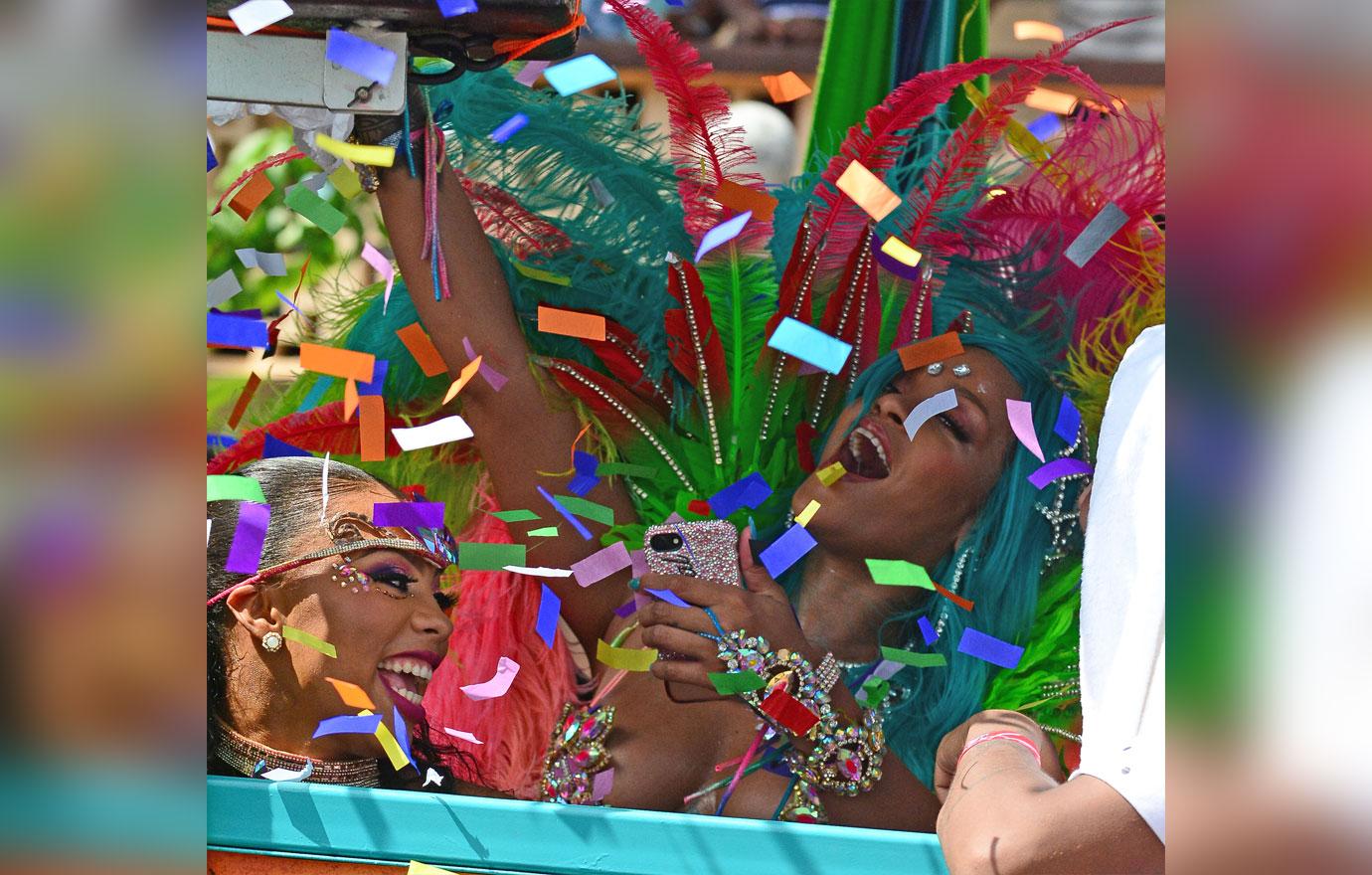 Despite the unwanted commentary, Rihanna certainly didn't look bothered as she enjoyed the festival.
Article continues below advertisement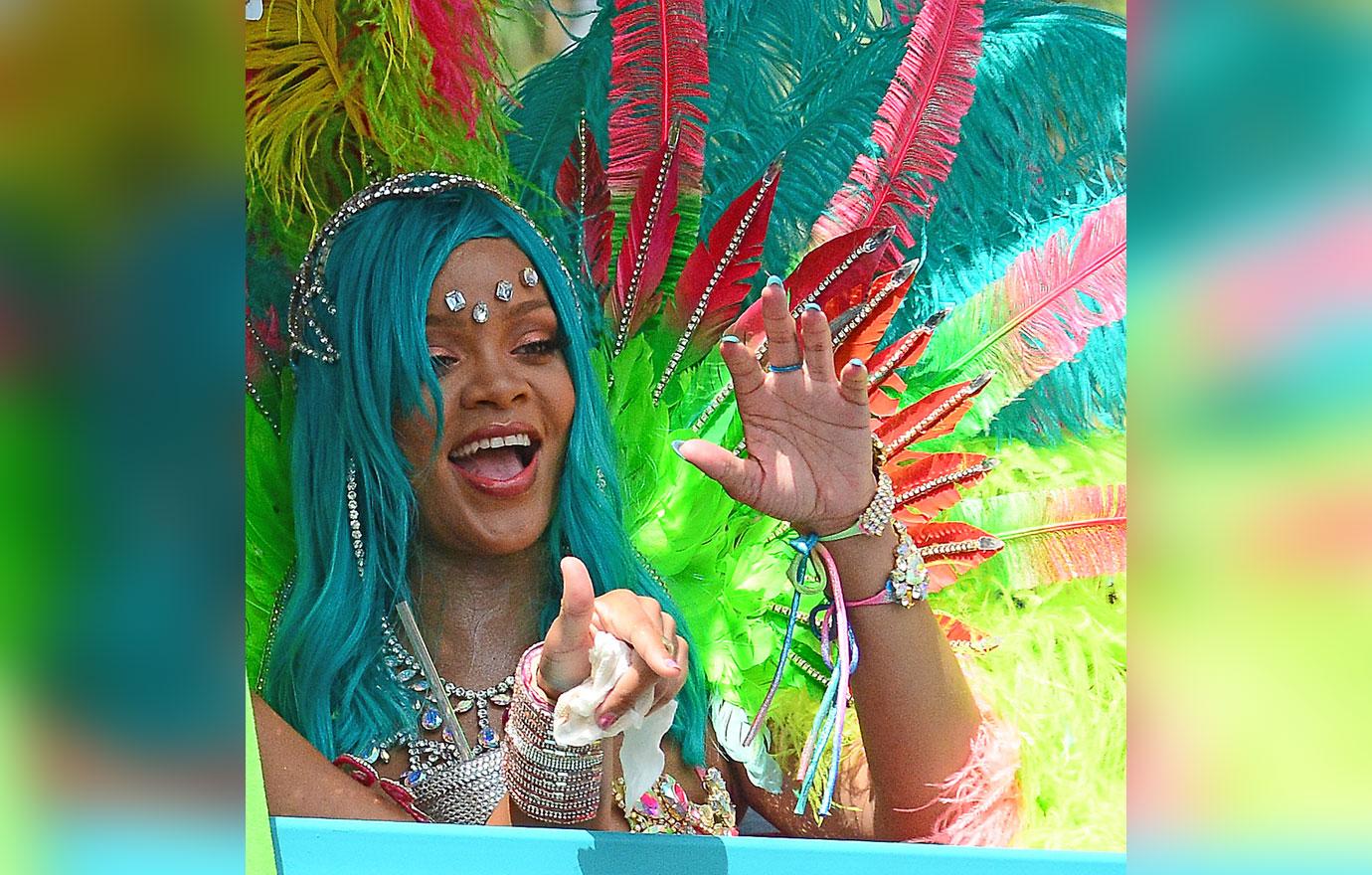 She was the star of the parade and happily waved to fans as she road by on her float.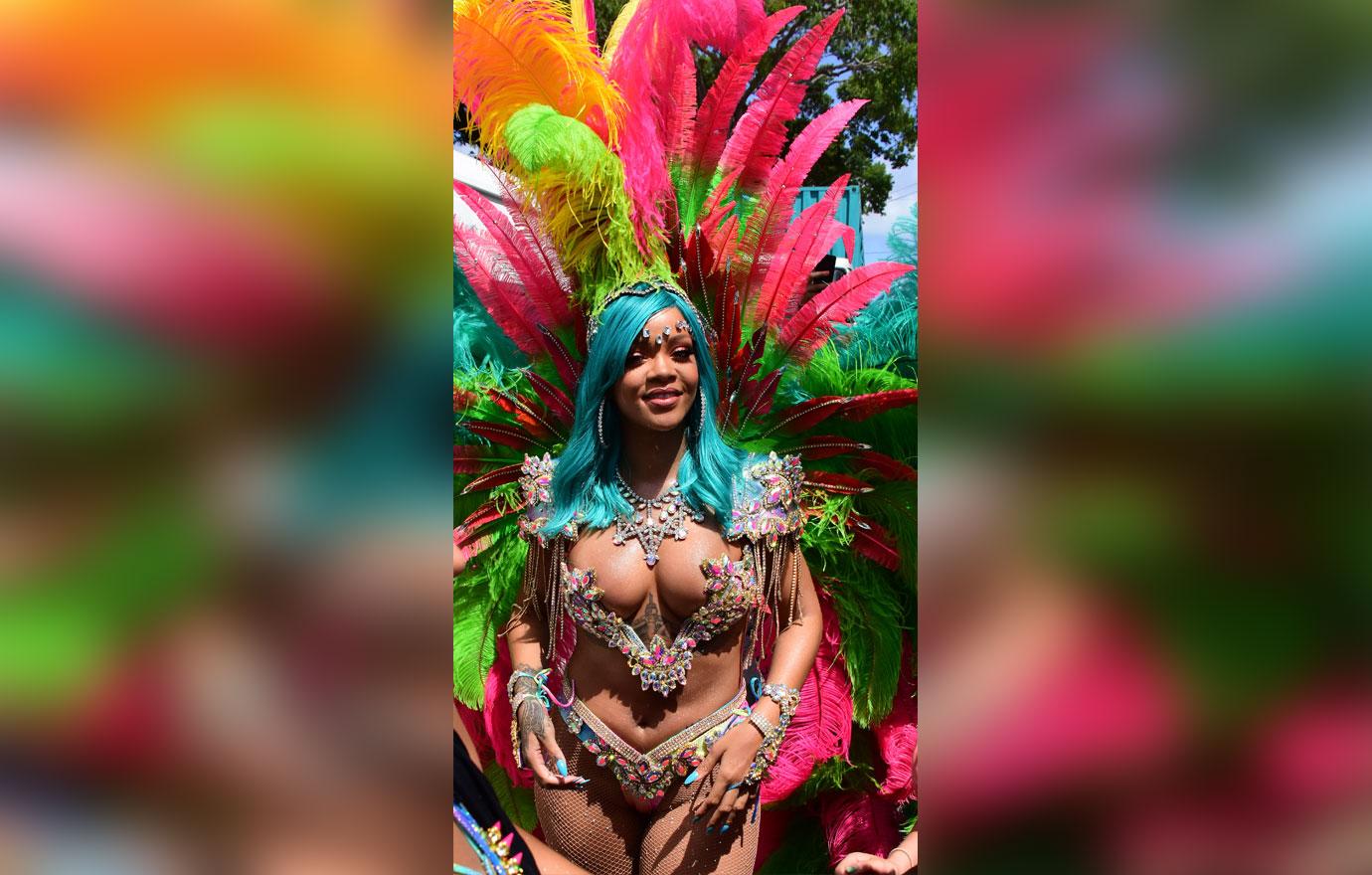 What do you think of Rihanna's costume? Sound off in the comments below!