PHOTOS
Style Splurge! Rihanna Gets Cozy in a $3K Miu Miu Coat in New York City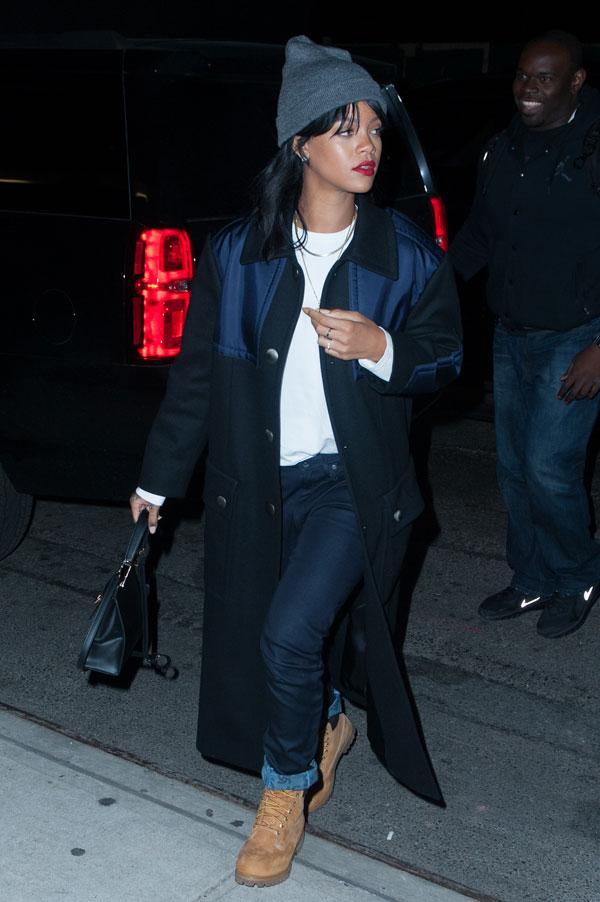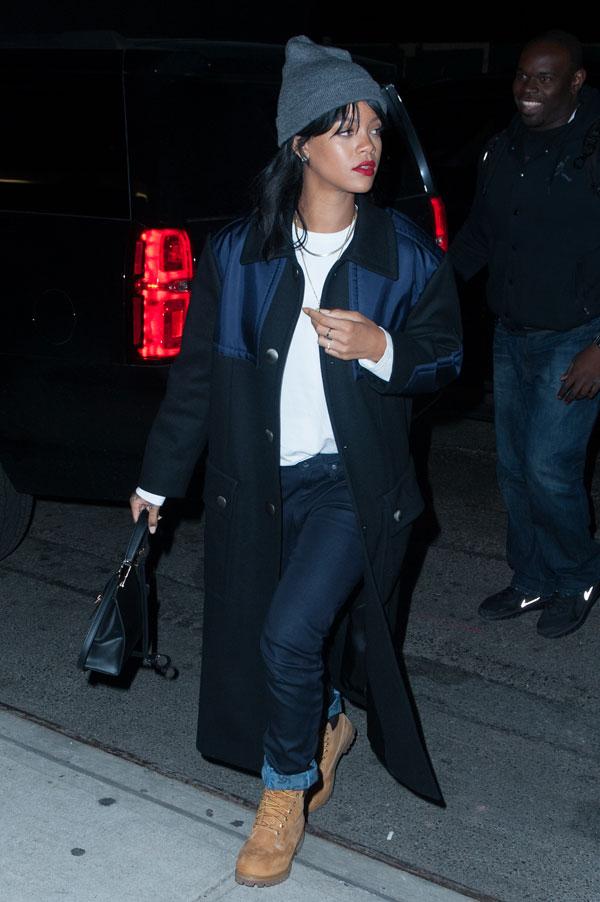 Bad Gal RiRi has established herself as quite the celebrity style icon—you recall that nude sparkly dress moment at the CFDA Awards, no? While on her way to a recording studio in New York City, Rihanna was spotted working what's reported to be a $3,000 Miu Miu coat with trusty blue jeans and a grey knit beanie.
Article continues below advertisement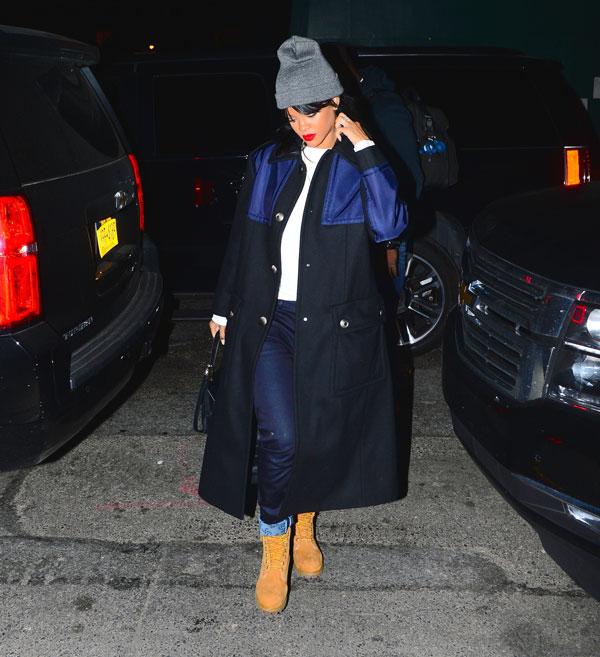 Go ahead and stare. It really is a gem of a jacket! She finished off the look with her signature—a pout painted in a scarlet red shade.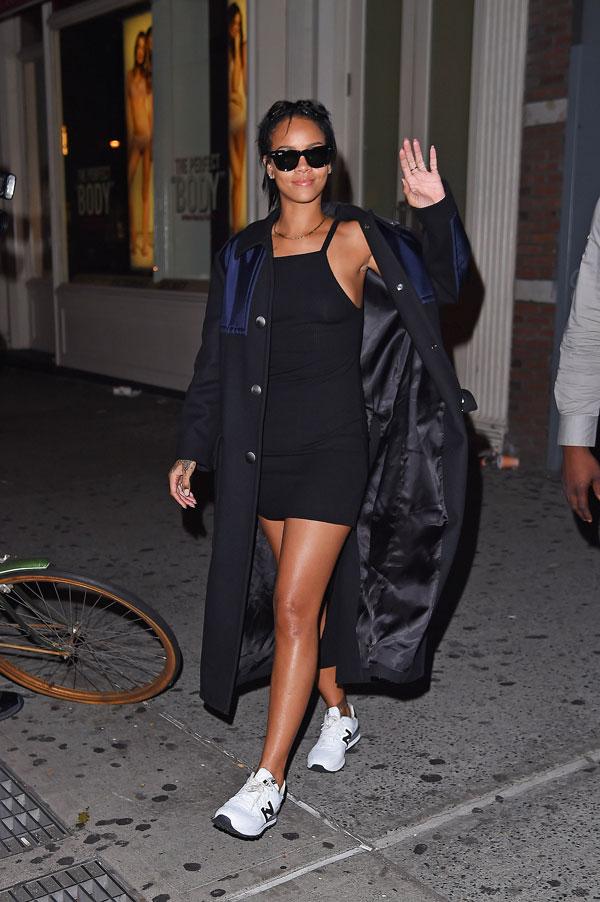 Wardrobe change! RiRi proved that her coat was worth the investment when she rocked it with New Balance sneakers and a black slip dress that showed off her toned stems later in the day.
Article continues below advertisement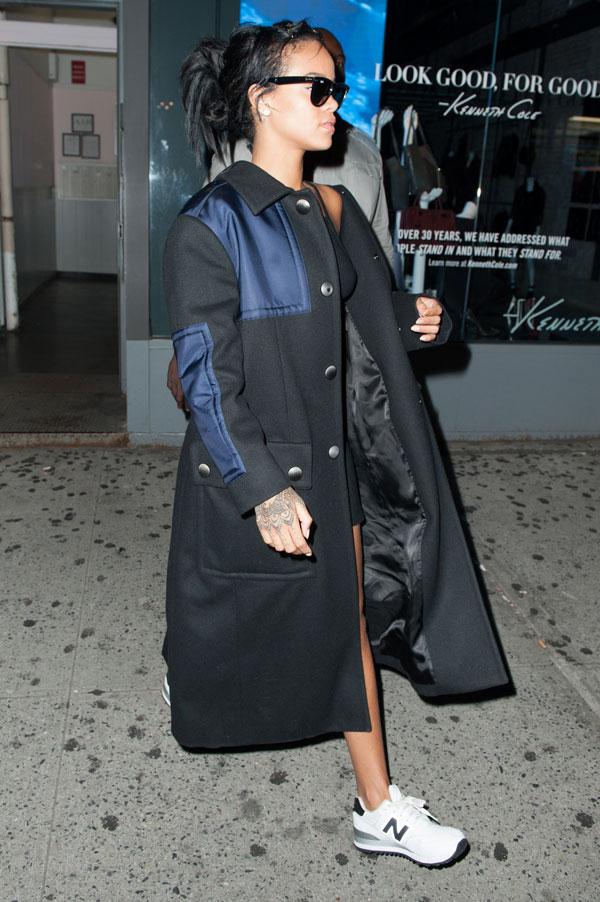 There's something very chic about this undone outfit. No wonder Rihanna is one of the best-dressed celebs in Hollywood.
rihanna1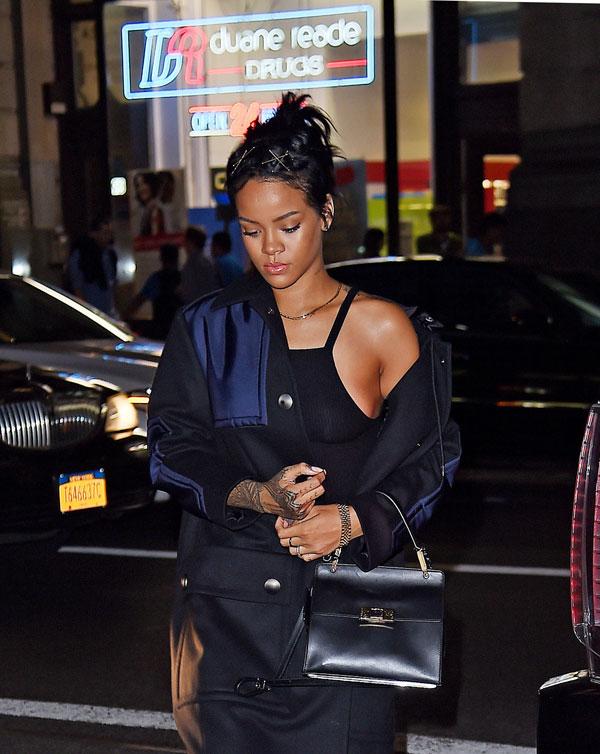 Rihanna might not be on Instagram anymore, but that doesn't mean she's going to cease giving her fans something to like!