PHOTOS
Rihanna Was One Button Away From Wardrobe Malfunction But Covers Up For Home Premiere!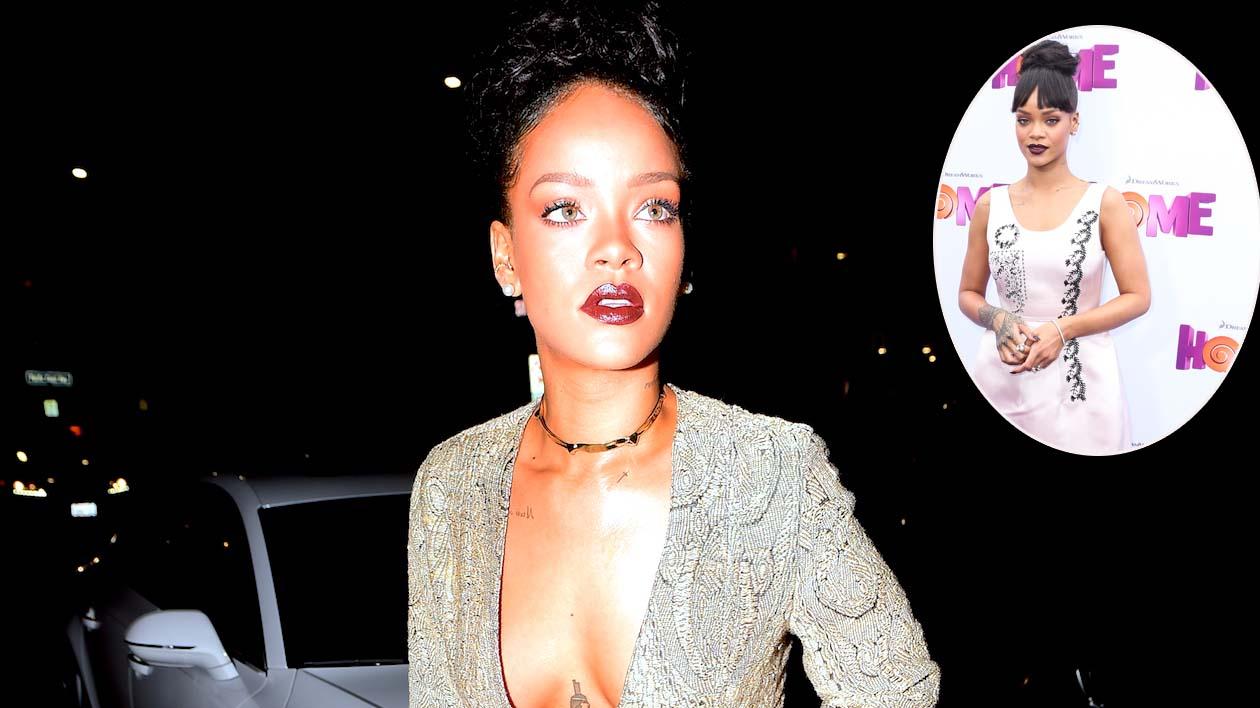 Rihanna is hotter than ever in daisy dukes at Giorgio Baldi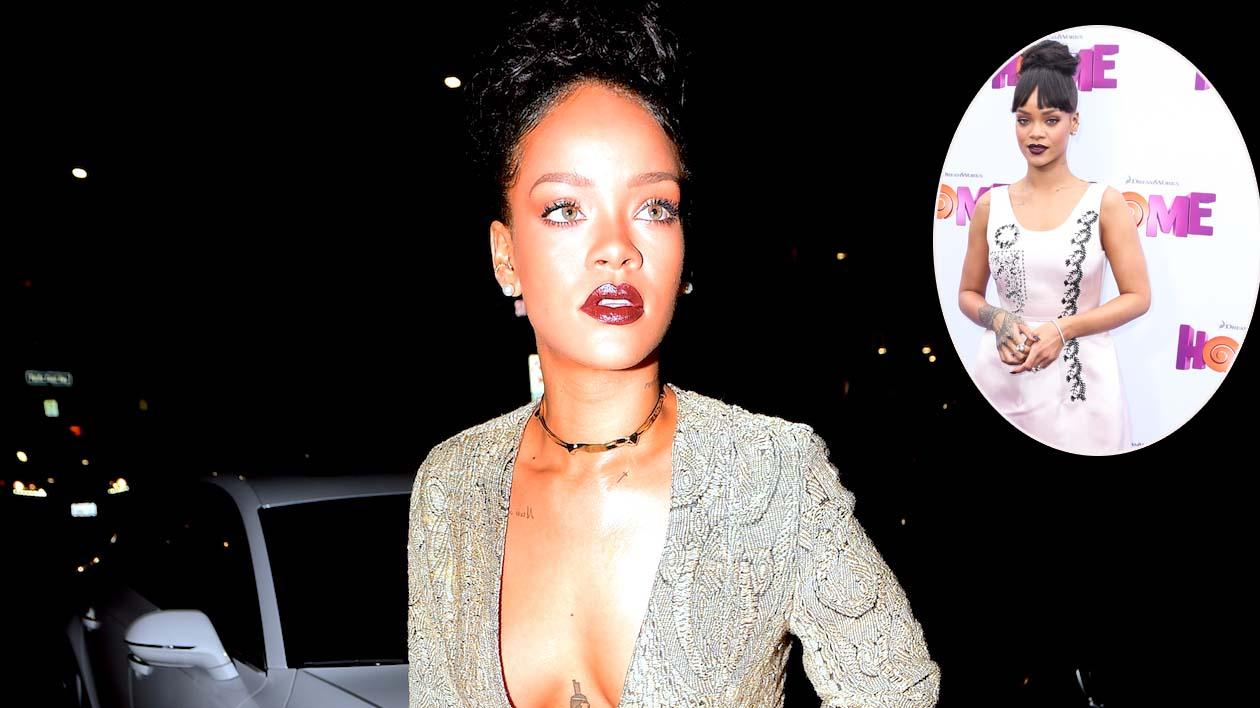 Rihanna causes heads to turn no matter what she wears, but she stopped traffic this weekend, after stepping out in daisy dukes and no bra!
Article continues below advertisement
INF - Rihanna Wears a Long Half Open Sweater with No Bra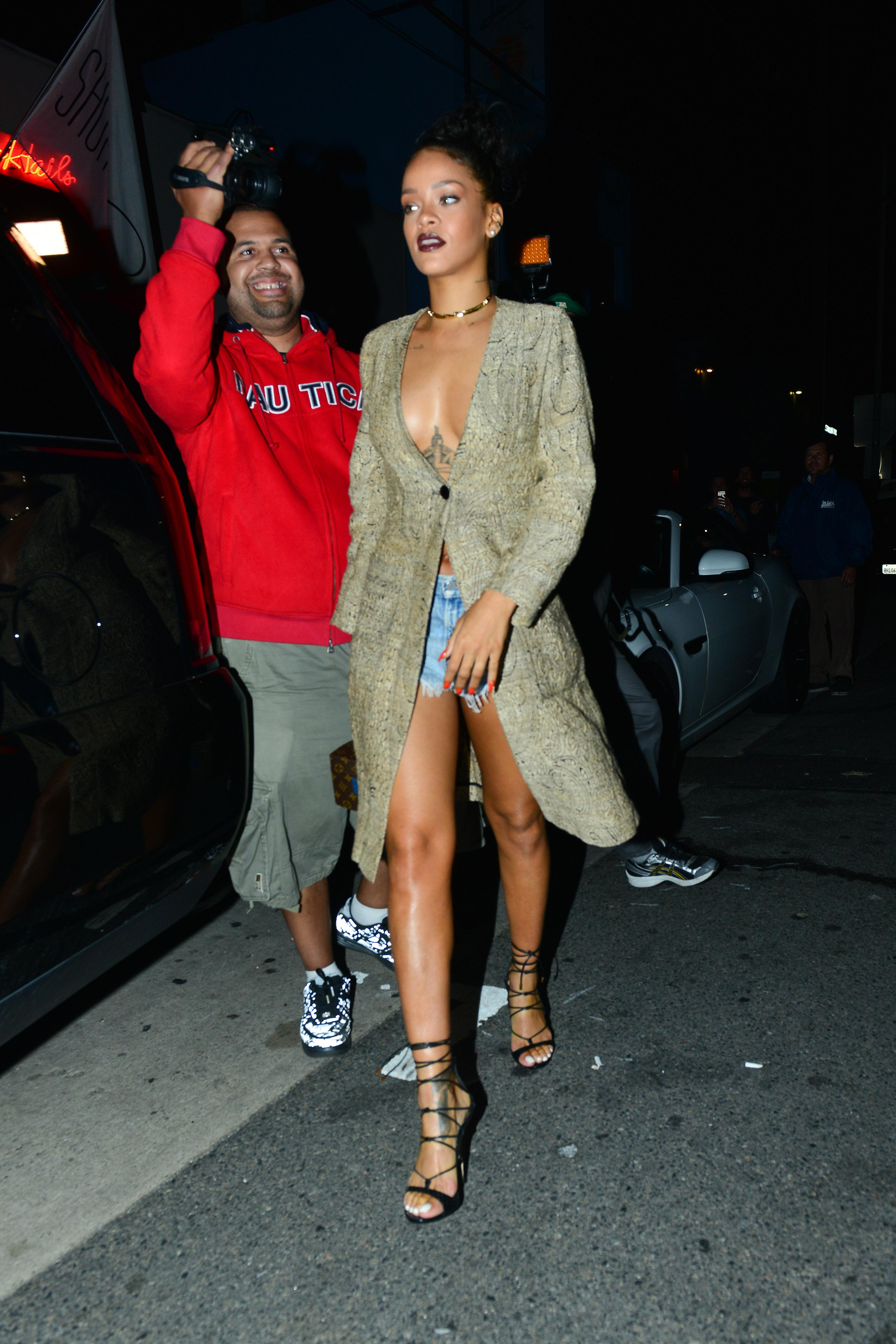 The paparrazi could not get enough of the Barbadian beauty, as she was spotted arriving at Giorgio Baldi in Los Angeles on Saturday evening. She revealed quite a lot, and was basically one button away from a wardrobe malfunction!
Singer, Rihanna stuns in glamorous gown and chic updo at the premiere of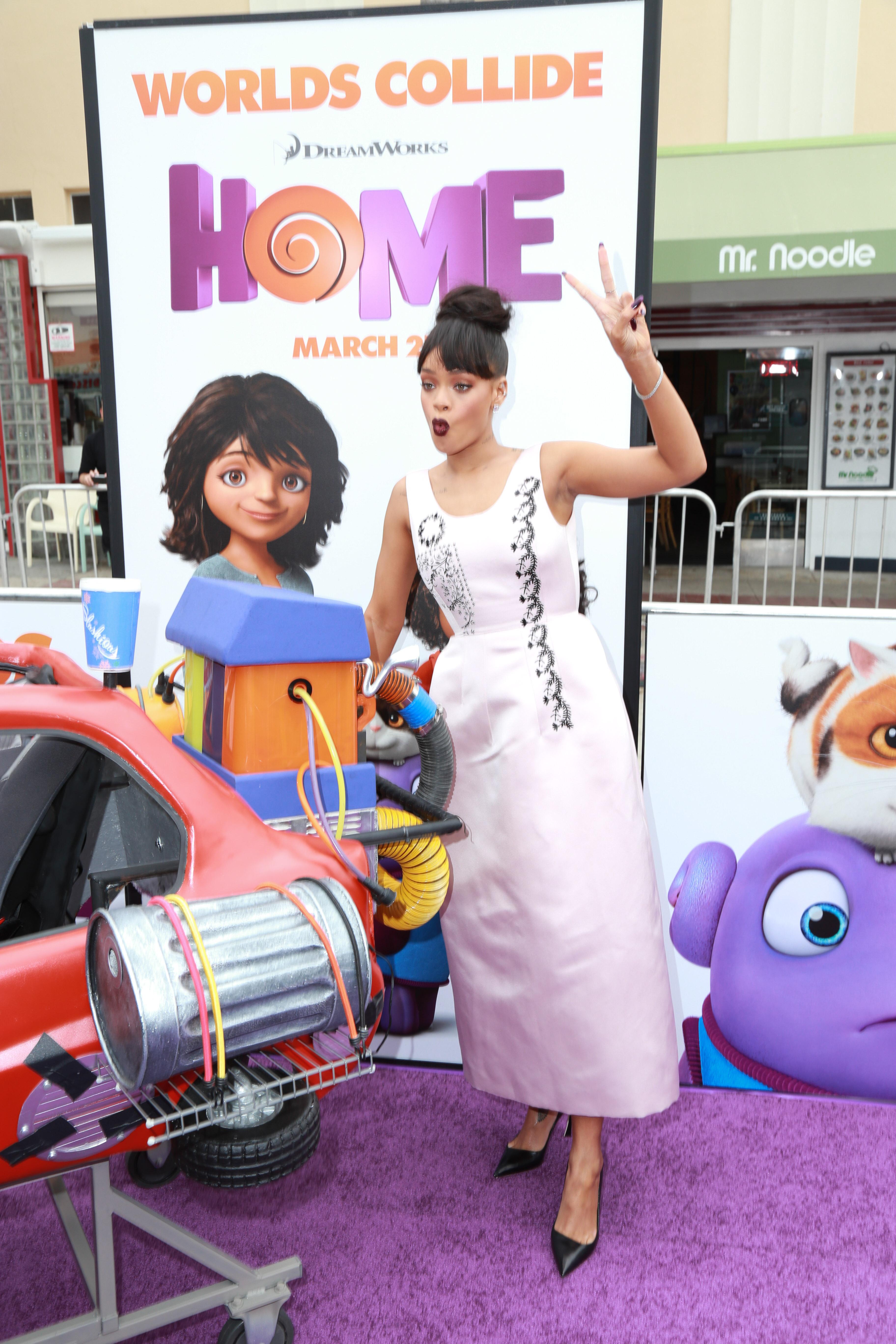 Fortunately, RiRi dressed way more conservatively the following day, as she attended the premiere of Home, held at the Regency Village Theatre. She voices the character Gratuity 'Tip' Tucci for the new Dreamworks animated children's film.
Article continues below advertisement
Film Premiere of 'Home' ***NO DAILY MAIL SALES***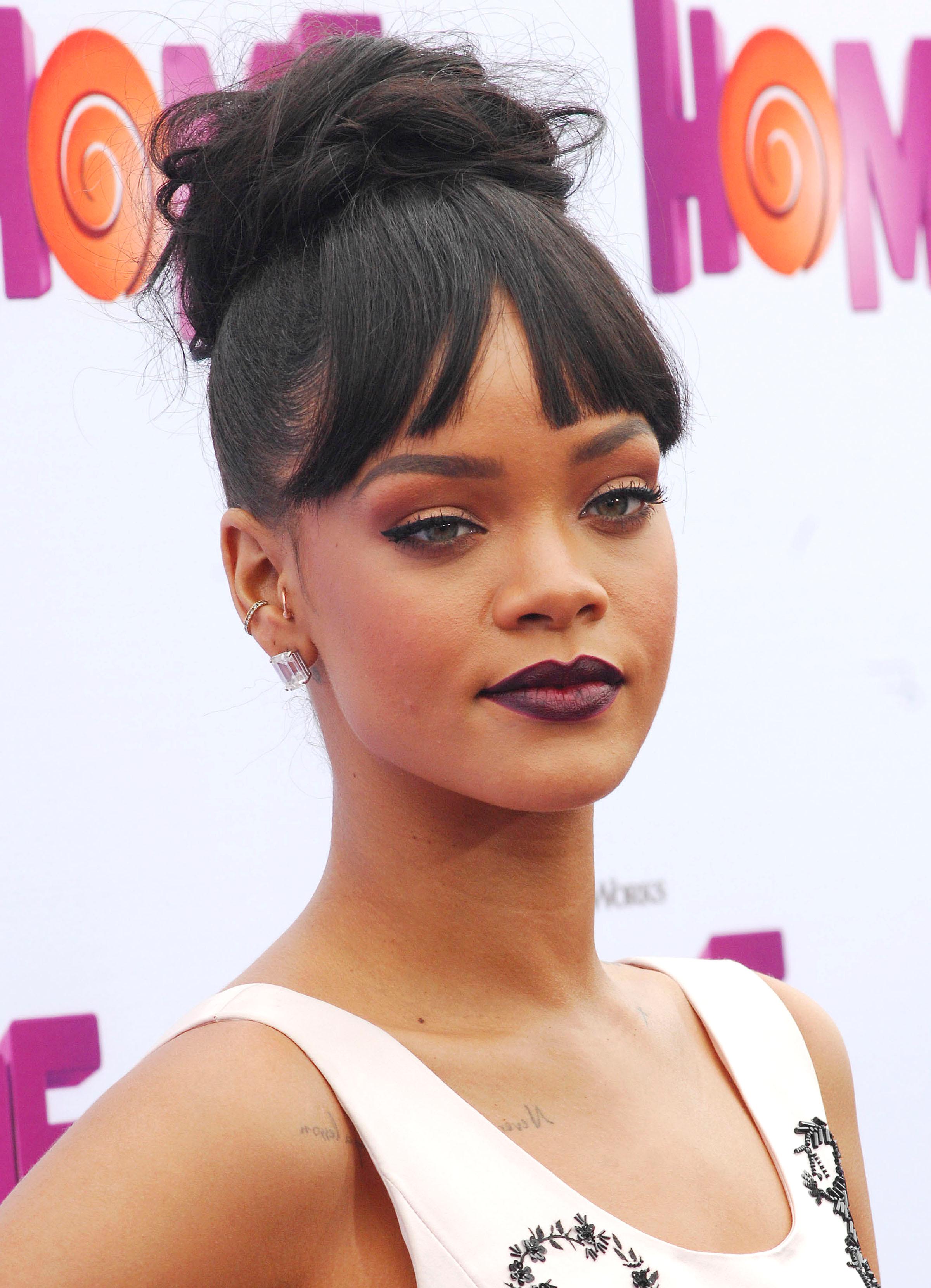 Earlier this month, Rihanna spoke with Good Morning America about her role as Tip, saying, "I tried to give her a little bit of my personality. A little sweet, a little innocent, but she is sassy and she is vibrant, and that's what I think really connects with fans. They kinda identify with her. They feel like they recognize her."