PHOTOS
Robin Thicke's Girlfriend April Love Geary Reveals Pregnancy With Sonogram And Vacation Photos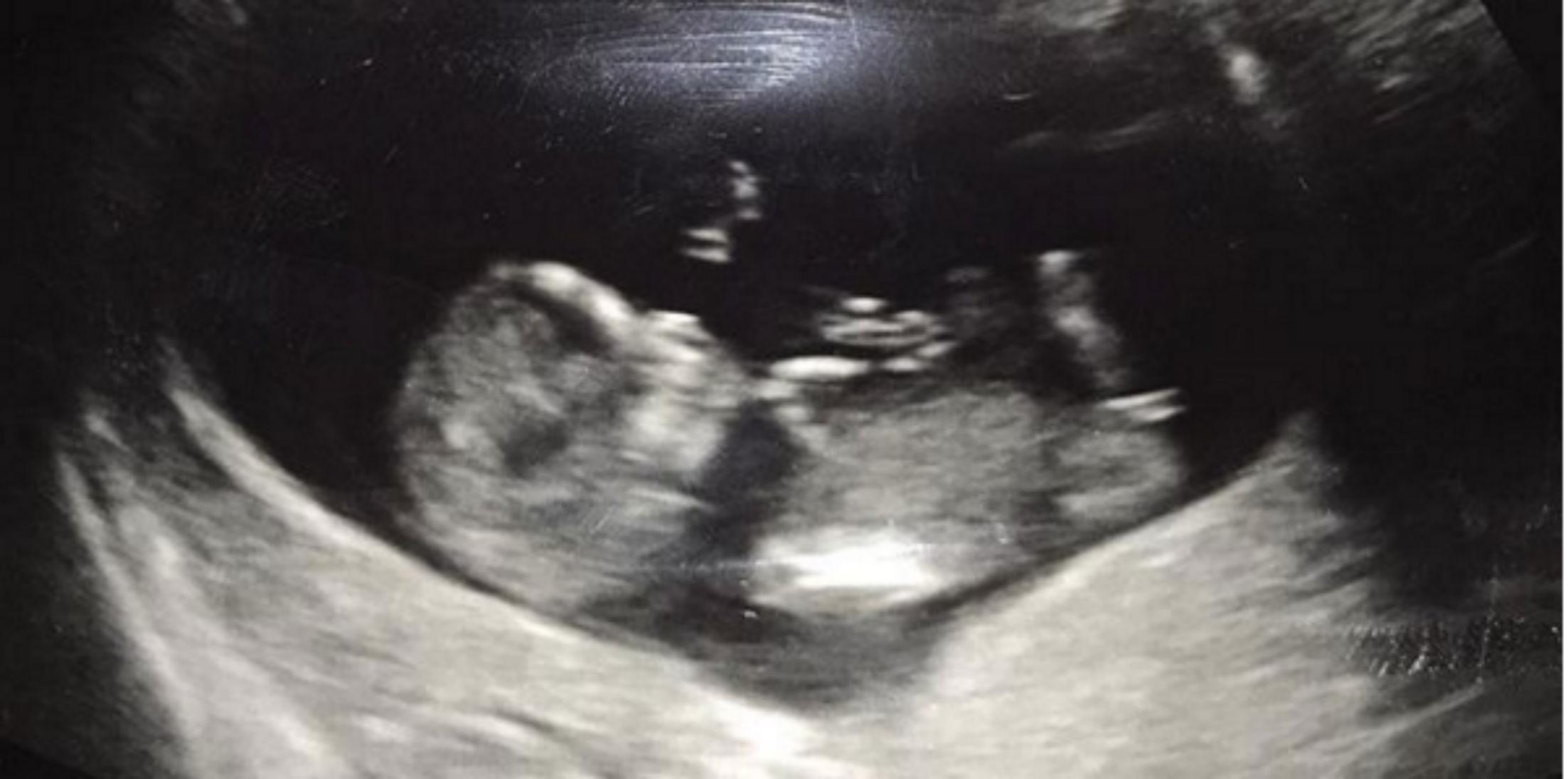 Fashion model, April Love Geary, and her boyfriend Robin Thicke, are expecting their first child together. April announced the surprising news on Thursday, by posting a photo of her sonogram on Instagram. She also mentioned that their child's expected birth date will match Robin's father Alan Thicke, who recently passed away.
Article continues below advertisement
"Robin and I are very excited to share with you all that we're having a baby! The due date is March 1st, Alan's birthday!" she wrote in the caption.
The two started dating in 2015 after his divorce from actress, Paula Patton.
Article continues below advertisement
Things got serious last September when the two got matching tattoos of each other's initials. While these two lovebirds share an 18-year-age-gap, it certainly hasn't kept them from falling head over heels with each other.
April seems to fit right in with Robin's family and is very close with Robin's son Julian Thicke. Robin and Paula gave birth to their son Julian in 2010.
Article continues below advertisement
The couple made made their first public appearance in May 2015, several months after Robin's divorce. It looks like April and Robin will have plenty to celebrate as they prepare for their new bundle of joy!
How do you feel about April's pregnancy? Share your thoughts in the comments section below?