PHOTOS
'Jersey Shore's Ronnie Magro Calls Cops On Jen Harley After Explosive Fight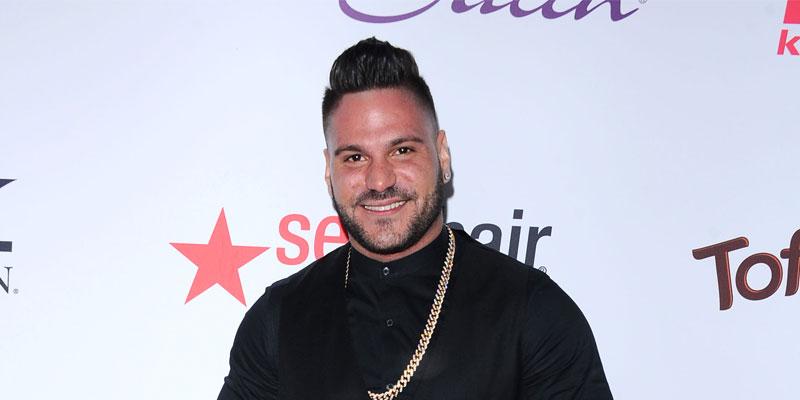 This week's episode of Jersey Shore picked up after the blowout fight between Ronnie Magro and his baby mama Jen Harley. Unfortunately, things went from bad to worse and the cops were involved. Keep reading to find out how it all escalated so quickly.
Article continues below advertisement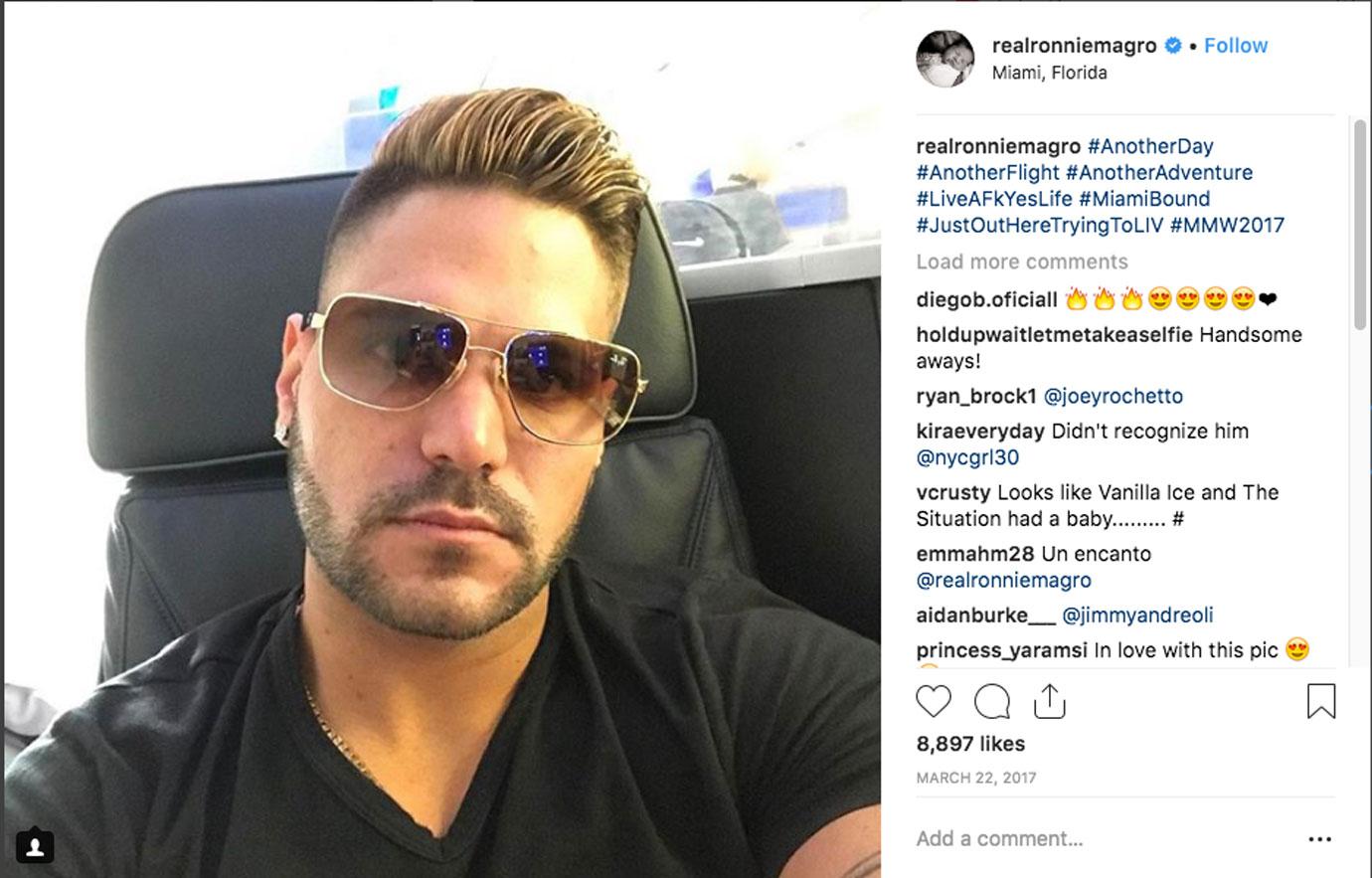 To recap, after showing up at the cast's Planet Hollywood suite uninvited last week, Jen quickly lost her cool and spit in her baby daddy's face.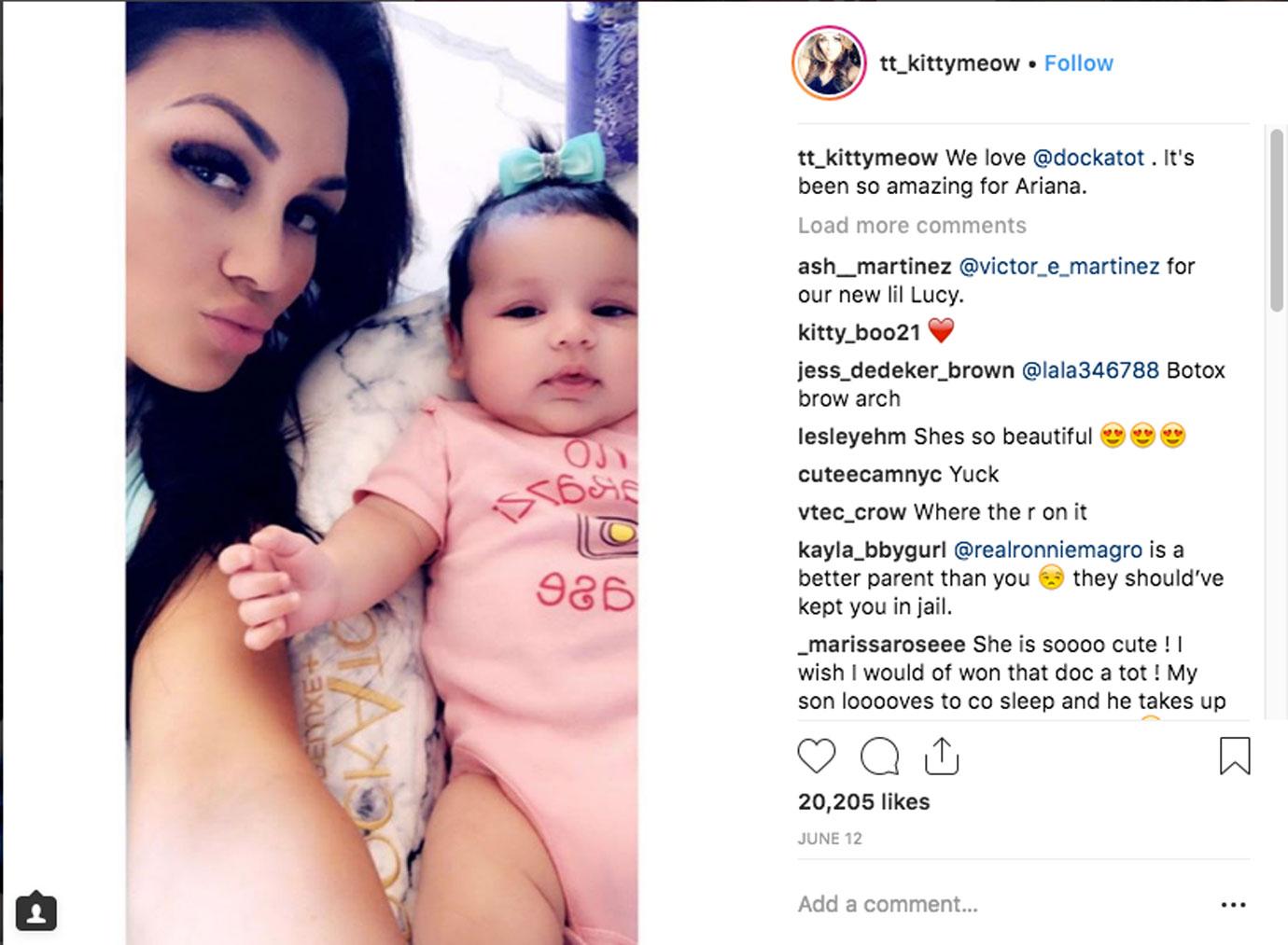 "I don't want hear your whole f***ing bulls*** story. You text me at 1:30: 'Slut, wh***, liar, cheater, b****.' You know you f***ing did. That's how you f***ing are. You're a piece of f***ing s*** You're a f***ing loser," Jen yelled at him.
Article continues below advertisement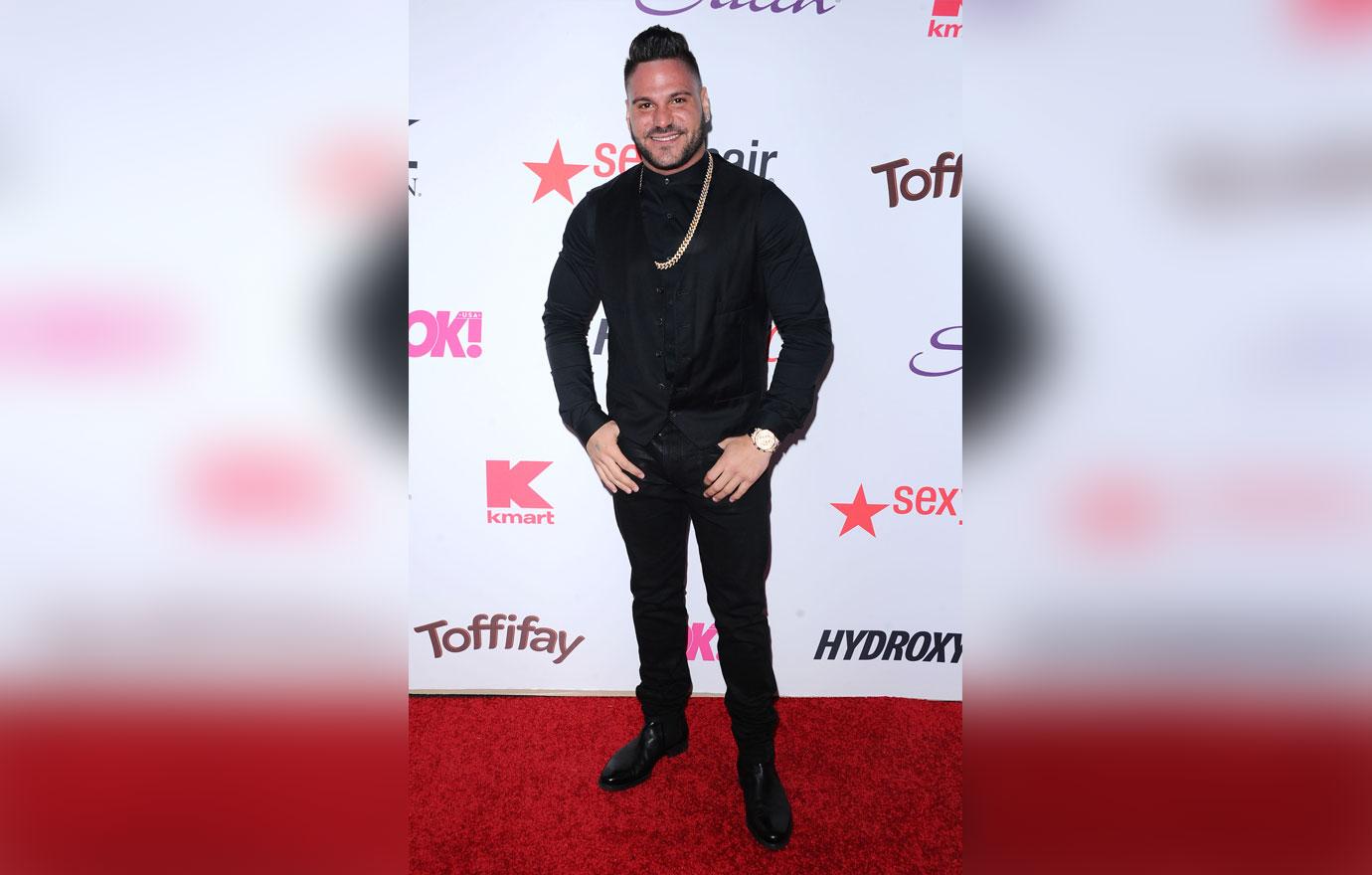 Apparently, her stream of obscenities weren't enough and she moved to physically attack Ronnie. Understandably, a security guard thwarted her efforts, which enraged her even further. She ripped off her microphone pack before storming away.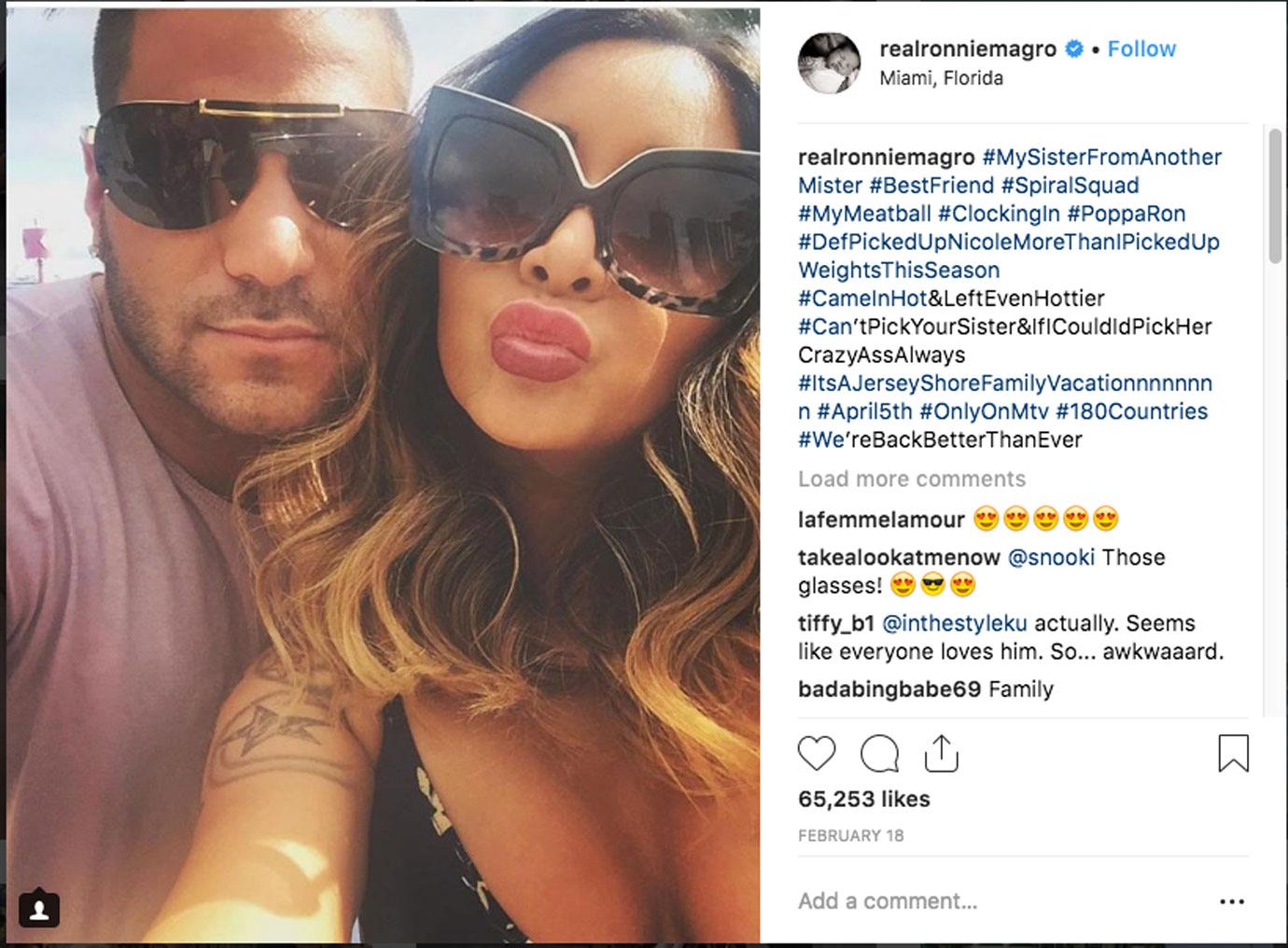 In her absence, Ronnie accused her of being intoxicated. "She's f***ing drunk. I can smell the alcohol on her breath. Where is my kid? Now I'm definitely moving forward with the lawyer," he vowed.
Article continues below advertisement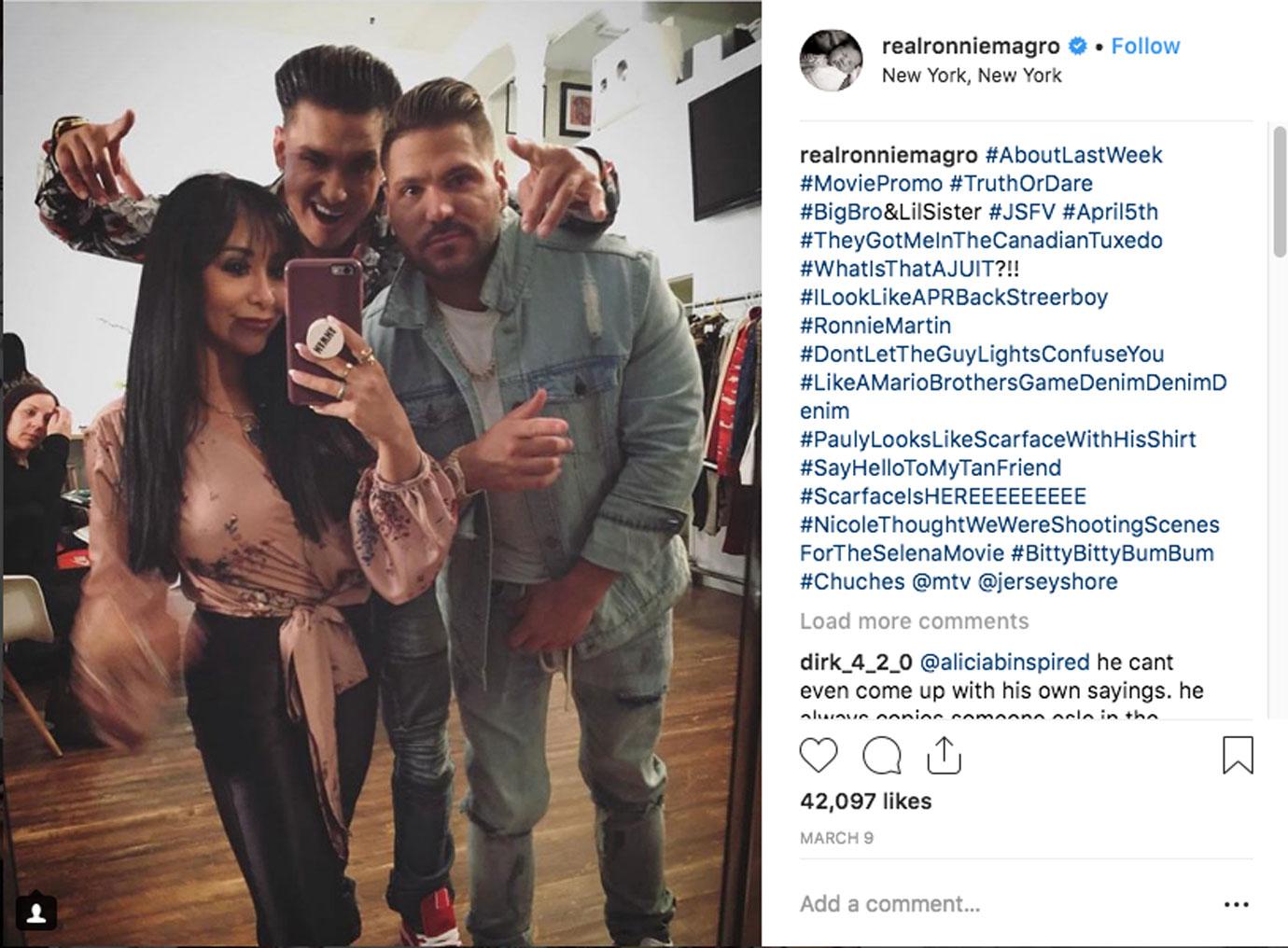 The screen then went black and at-home viewers were informed that after Jen's departure, the police were called to investigate a domestic disturbance. Since MTV wasn't allow to film that situation, viewers had to wait until Ronnie informed the rest of the Shore cast-mates the following day.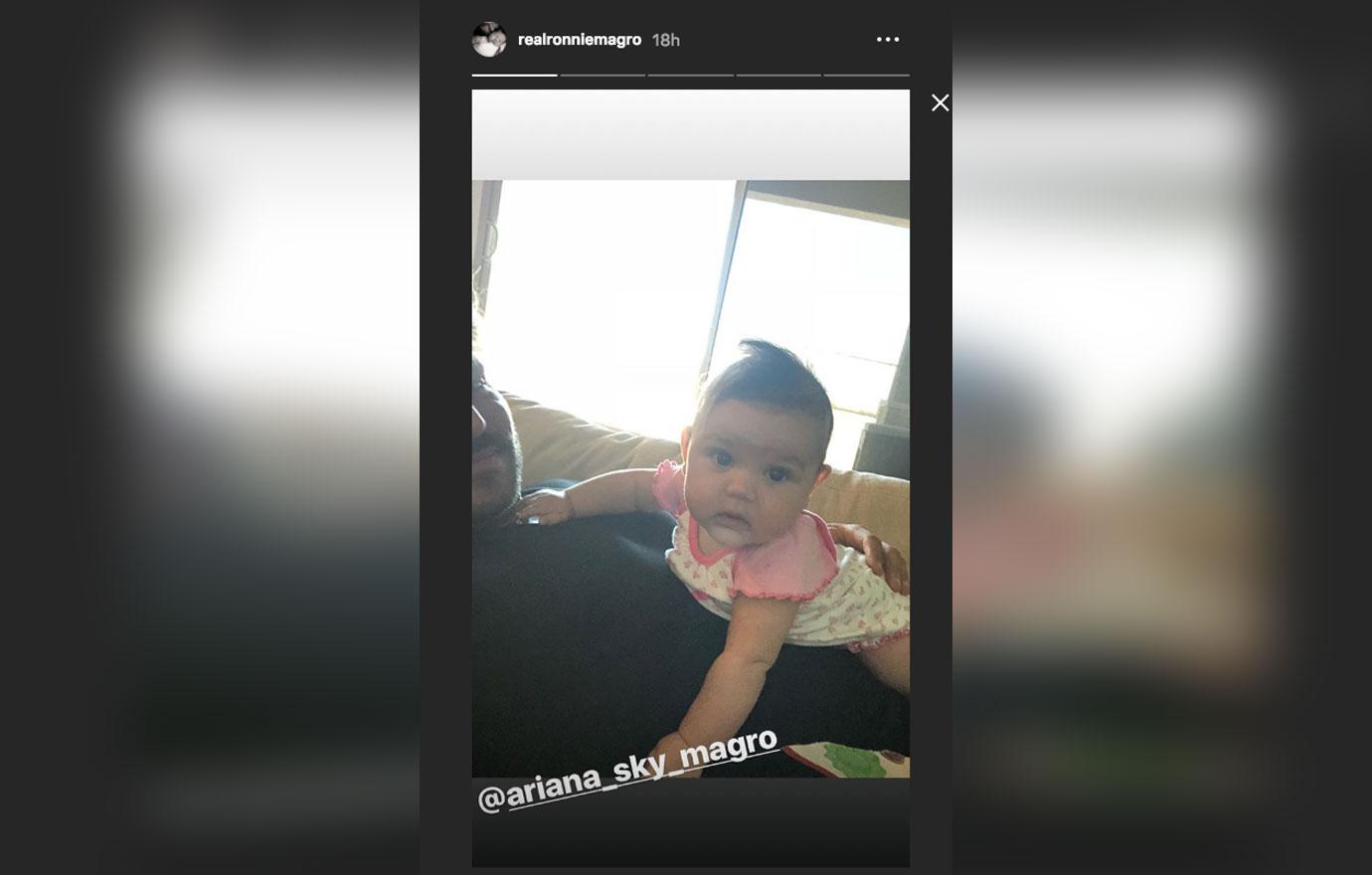 The new dad explained, "Jen came by and came into the suite, spit in my face, put her hands on me. Cops came here and said listen, 'That's domestic violence.' I go, 'I don't want to press charges.' They go, 'It doesn't matter.' In the state of Nevada, the laws have changed so that if they get a call about domestic violence, the state takes over."
Article continues below advertisement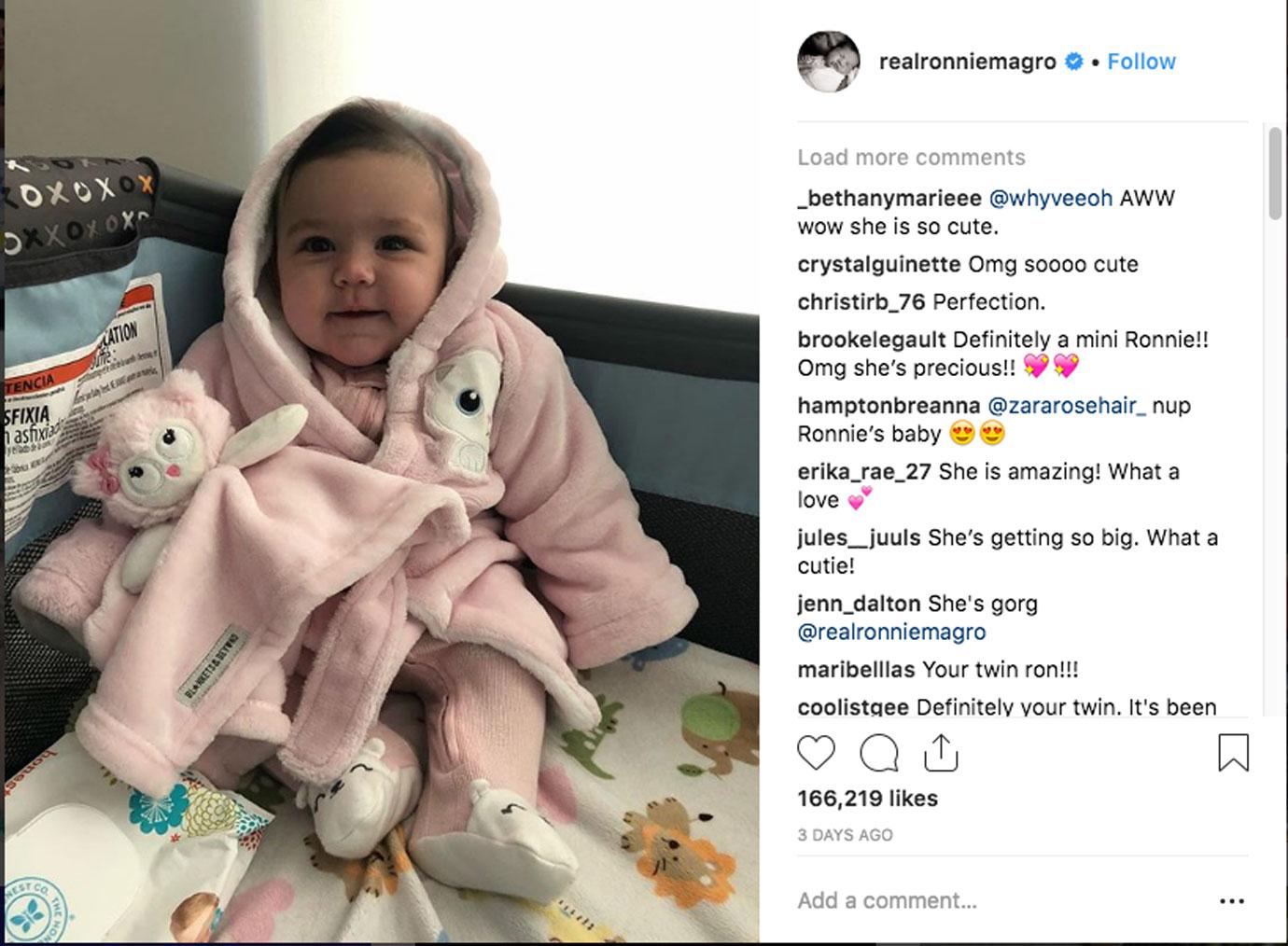 When he then told them that there was now a warrant issued for Jen's arrested, they all looked visibly speechless. "Me and Jen have no control over our relationship," he admitted to them.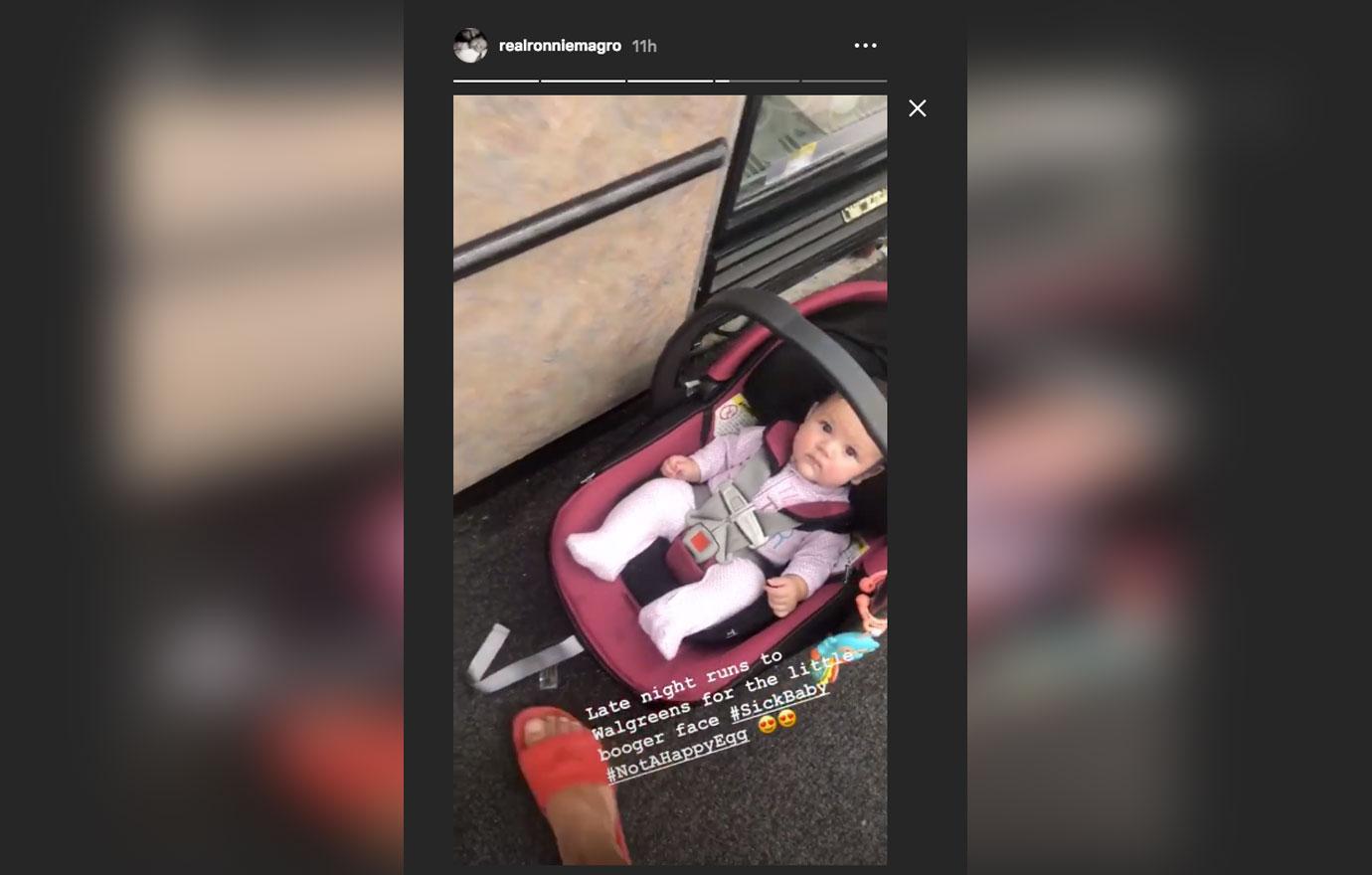 He continued, "I definitely think this is the last straw. This relationship has to be done. … I'm torn because she's my baby's mother, but at the same time, I don't want to drag my daughter through this."
Article continues below advertisement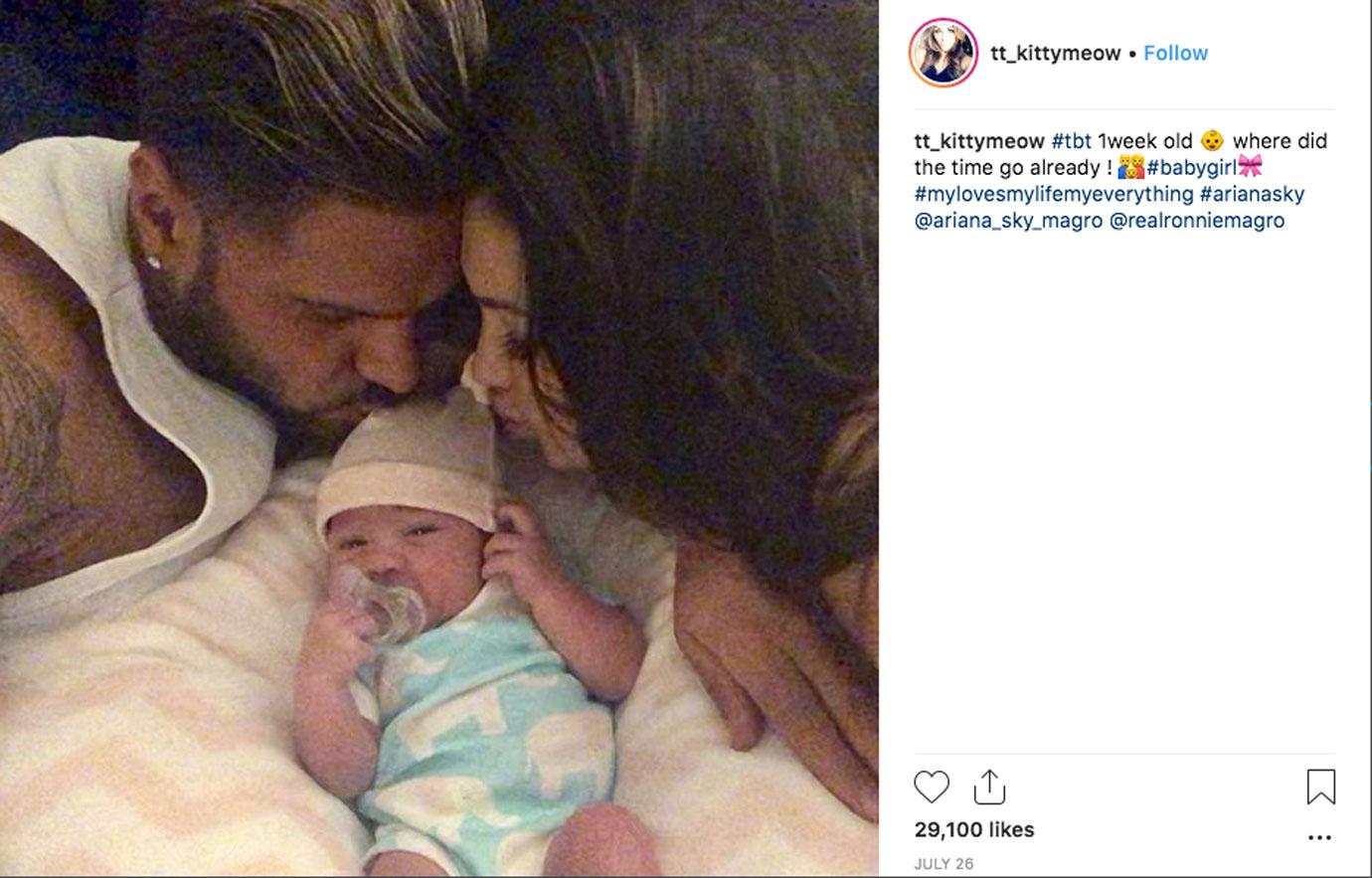 After hours of being totally unable to contact Jen or find out the whereabouts of little Ariana Sky, Jenni suggested he called the cops to do a welfare check. Eventually he was informed that the baby was safe and that the authorities were about to contact Jen (who no longer had an active warrant). "I need to just let the lawyer handle it. That's why I went to him, and that's why he's involved," he said.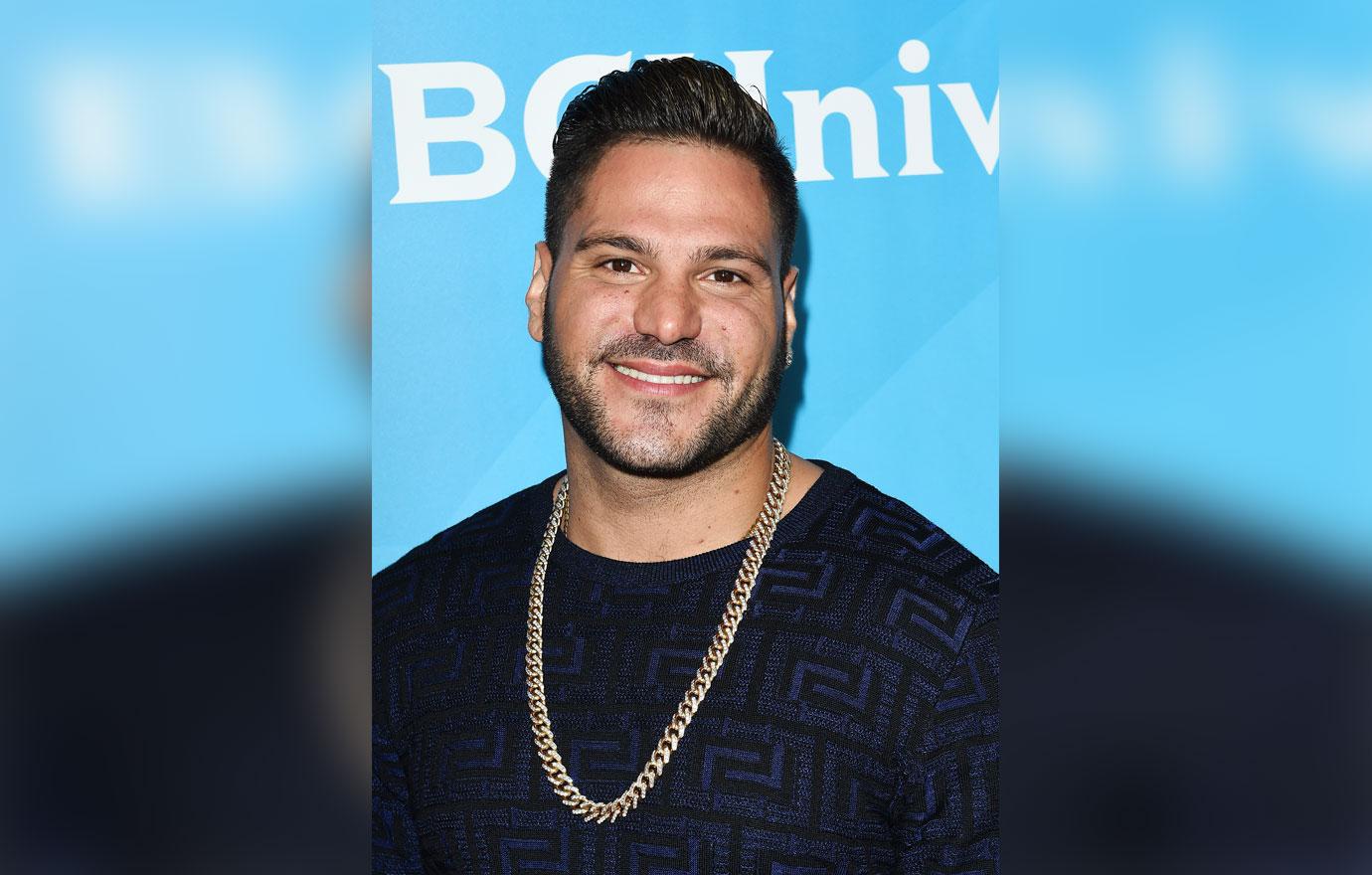 Ultimately, the Bronx-native acknowledged that his relationship with his sometimes-girlfriend could not continue the way it was. "It sucks. Me and Jen always get into altercations. We've got to put a stop to this," he continued. "We need stability for Ariana. If she's dealing with chaos right now around her, then the rest of her life is going to be chaos, and I don't want that for my daughter," he said before heading back to hotel and trying his best to cope with the drama surrounding him.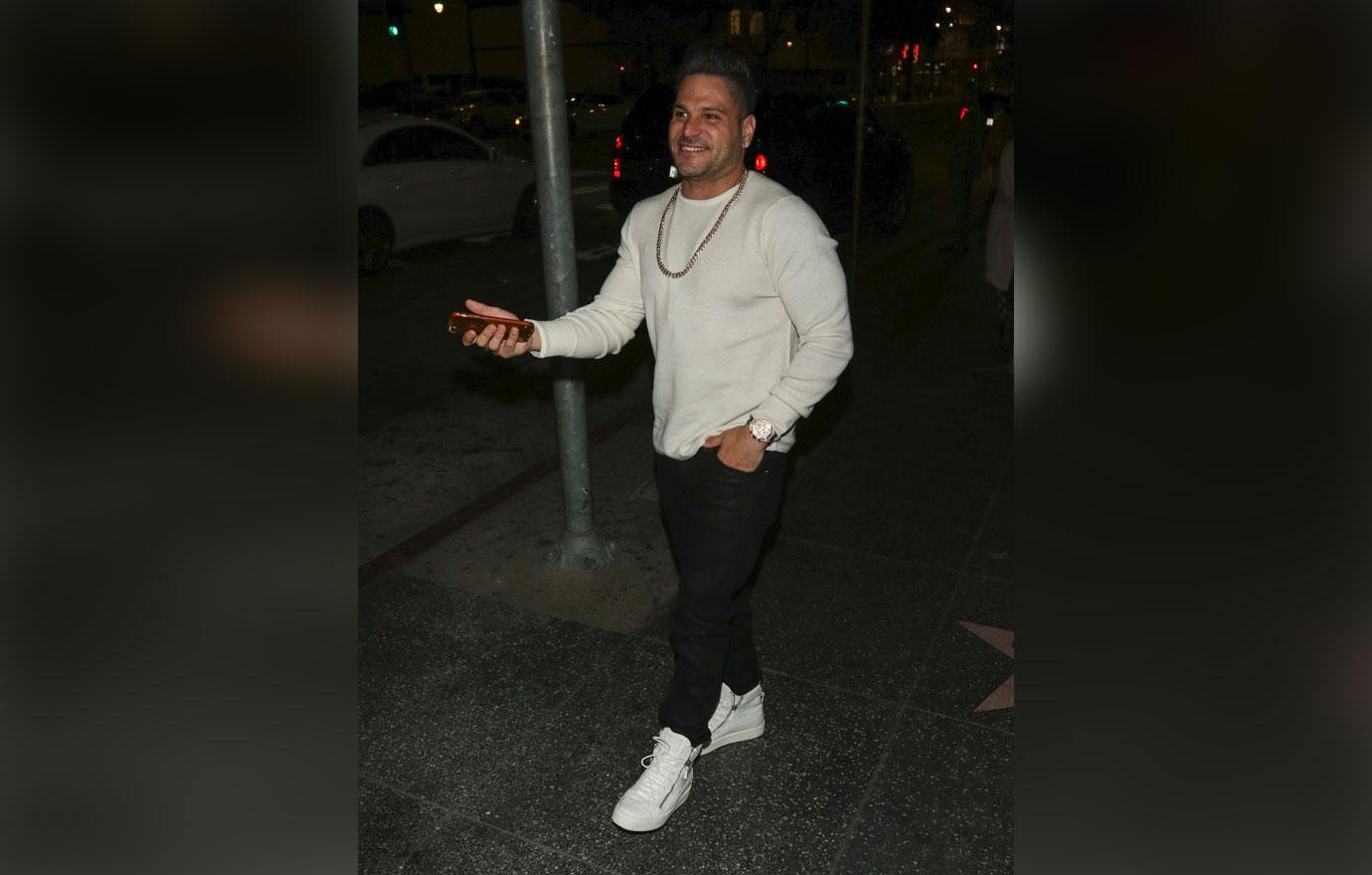 Do you think Ronnie was right to call the cops on Jen? Let us know in the comments!