PHOTOS
Ronnie Ortiz-Magro & Jen Celebrate Harley's Birthday Together After Abuse Claims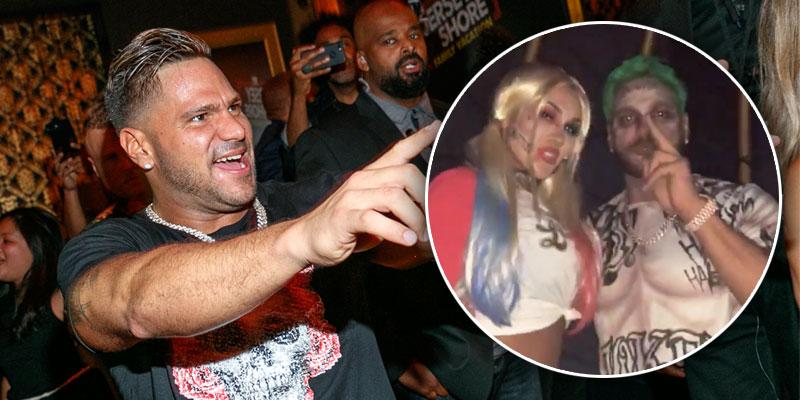 Ronnie Ortiz-Magro and his baby mama (maybe girlfriend?), Jen Harley, spent the weekend in Miami after the Jersey Shore star accused her of giving him a black eye. The on-and-off again couple seemed to put their differences aside as they celebrated Jen's birthday anddressed up as a couple for Halloween. Read on for more details.
Article continues below advertisement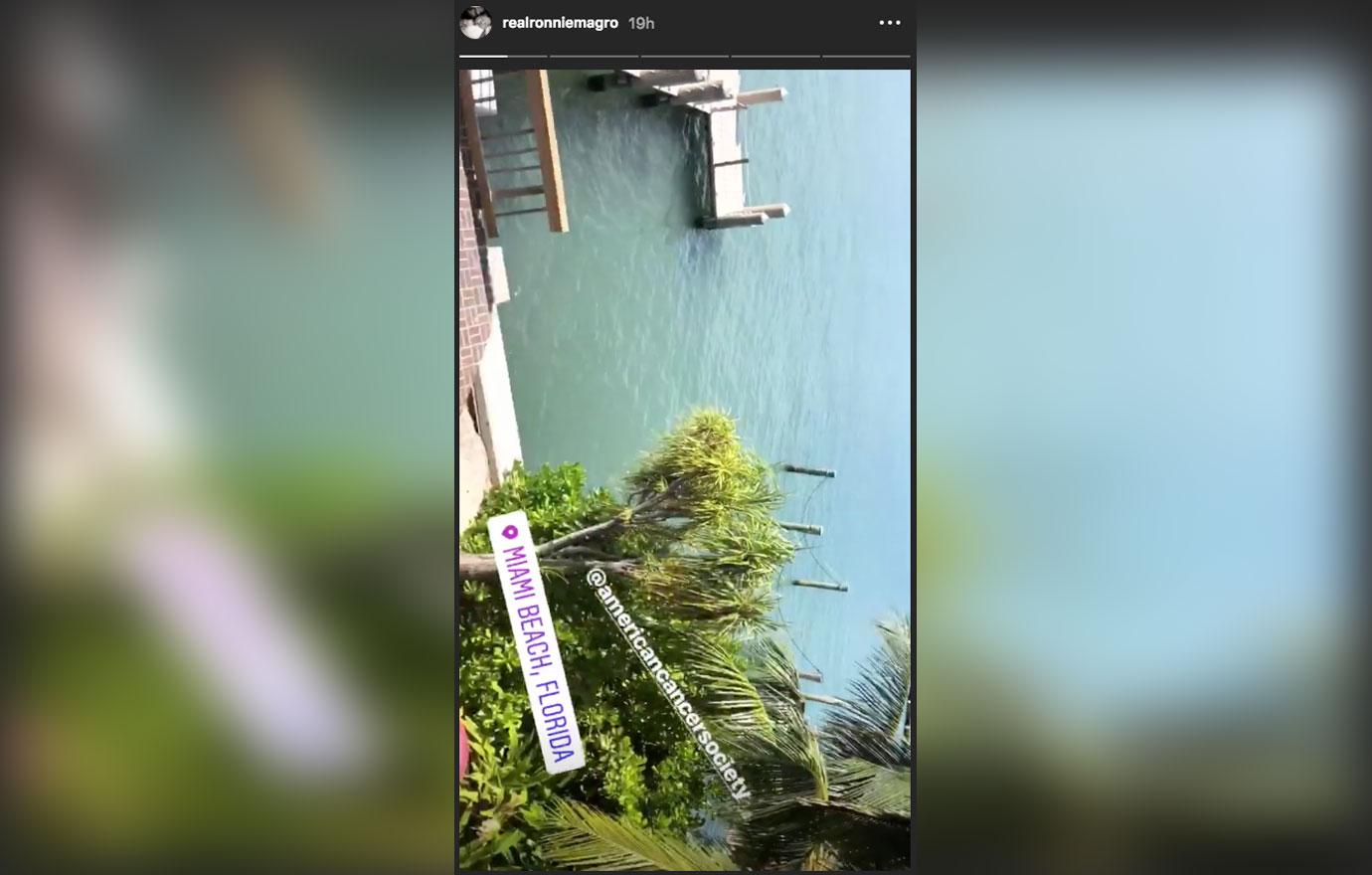 Ronnie did not post too much about the weekend, but he did share a snapshot of himself at Miami Beach where Jen celebrated her birthday.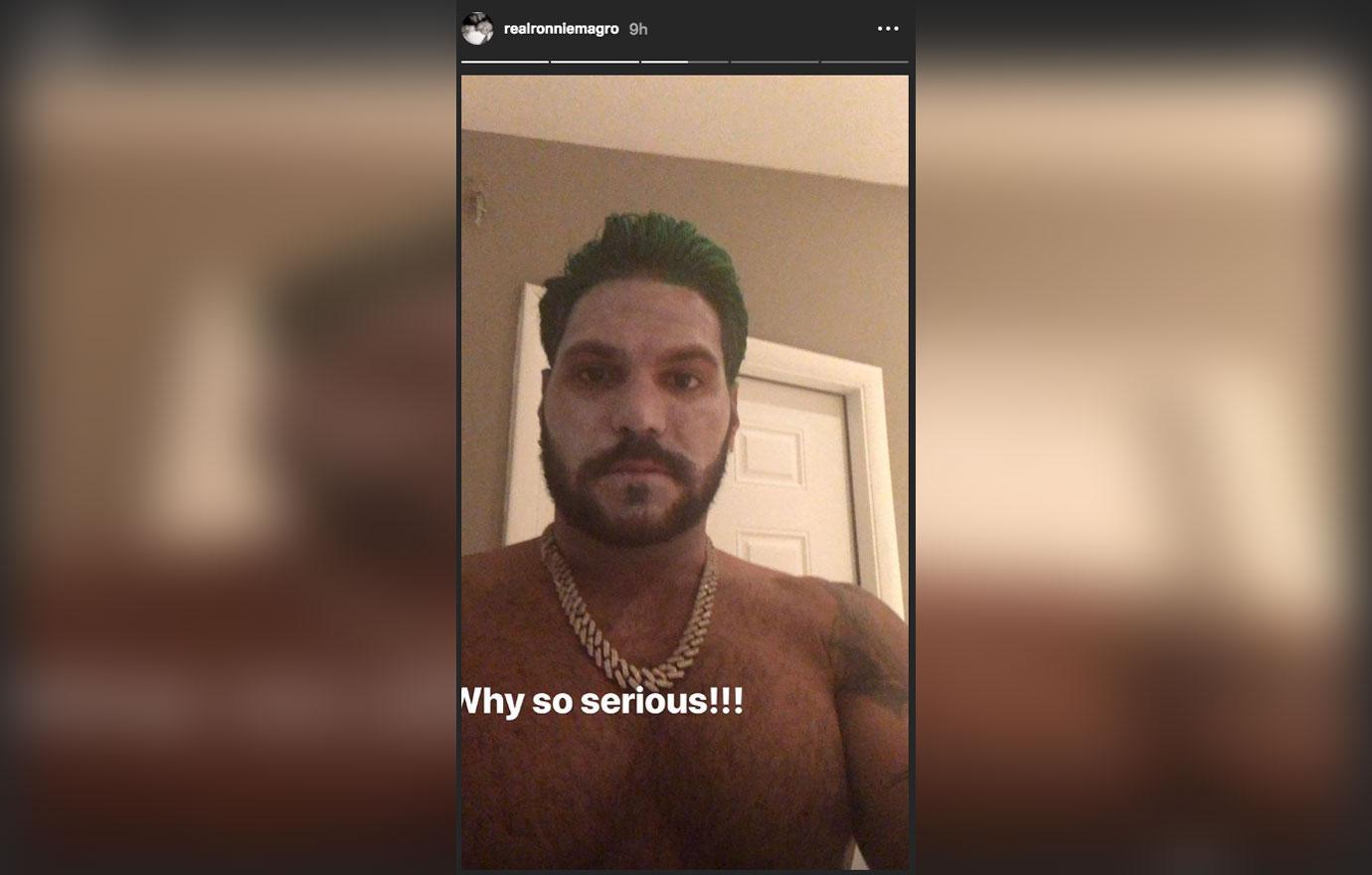 He also posted a selfie on his Instagram Story captioned, "why so serious!!!" Ronnie dressed up as "The Joker" for Halloween.
Article continues below advertisement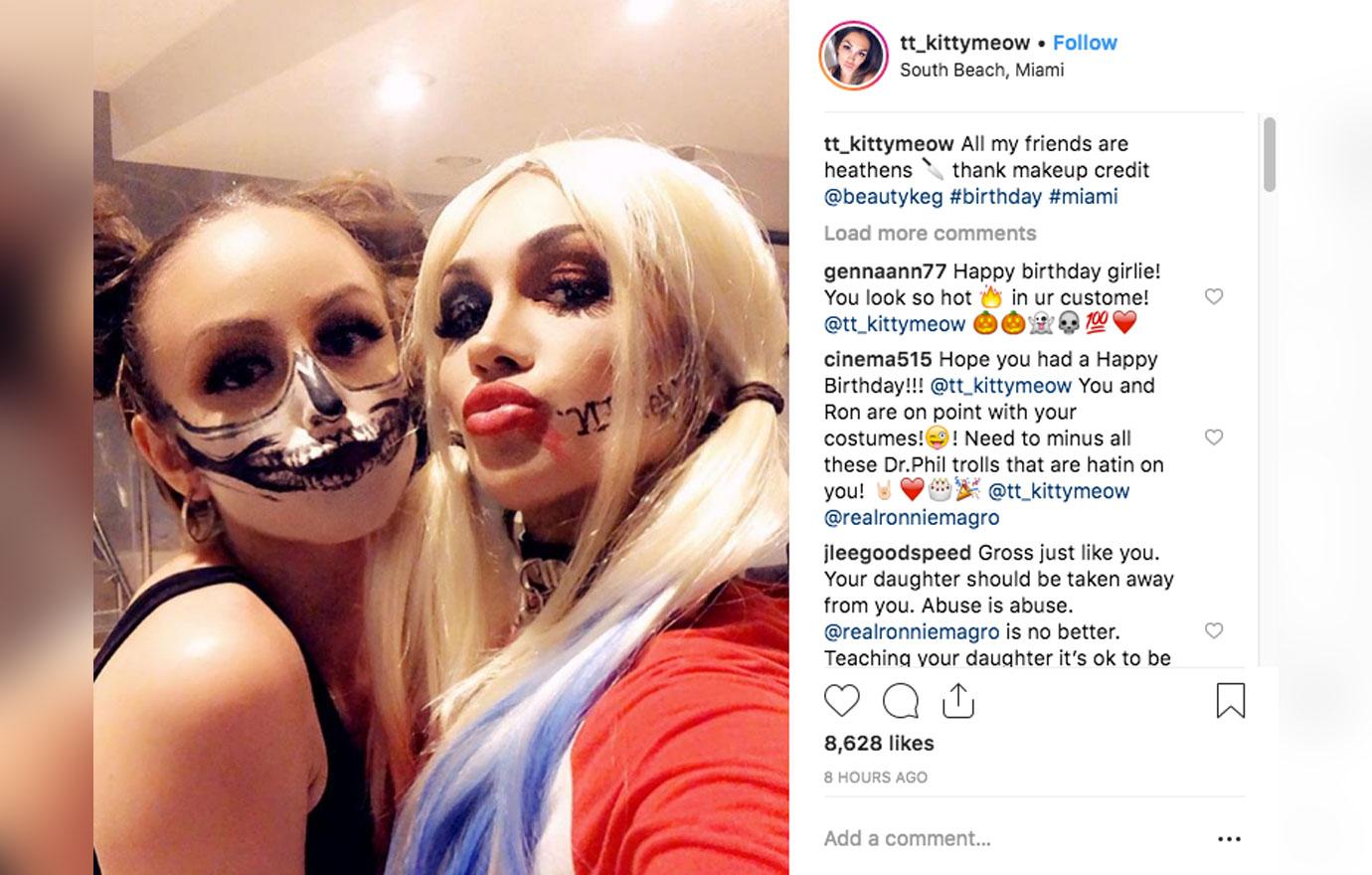 Jen later posted a photo of herself on Instagram captioned, "All my friends are heathens ?." Jen completed the couples costume and dressed up as "Harley Quinn" whose character has a complex relationship with "The Joker" just like the two parents.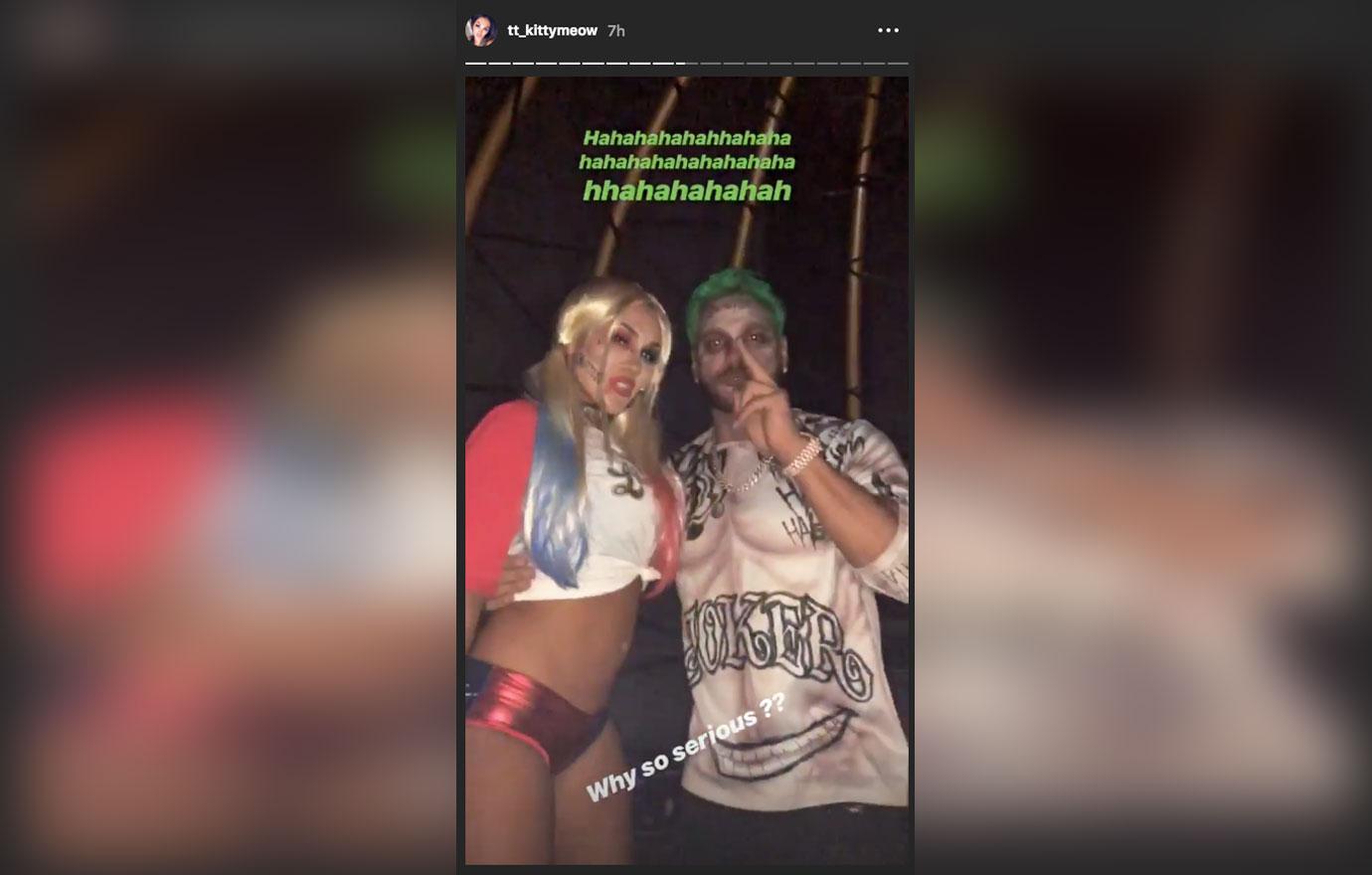 Although Ronnie never posted a photo of the two, Jen's Instagram story was riddled with photos and videos of him feeding her cake and throwing money at her on their club night.
Article continues below advertisement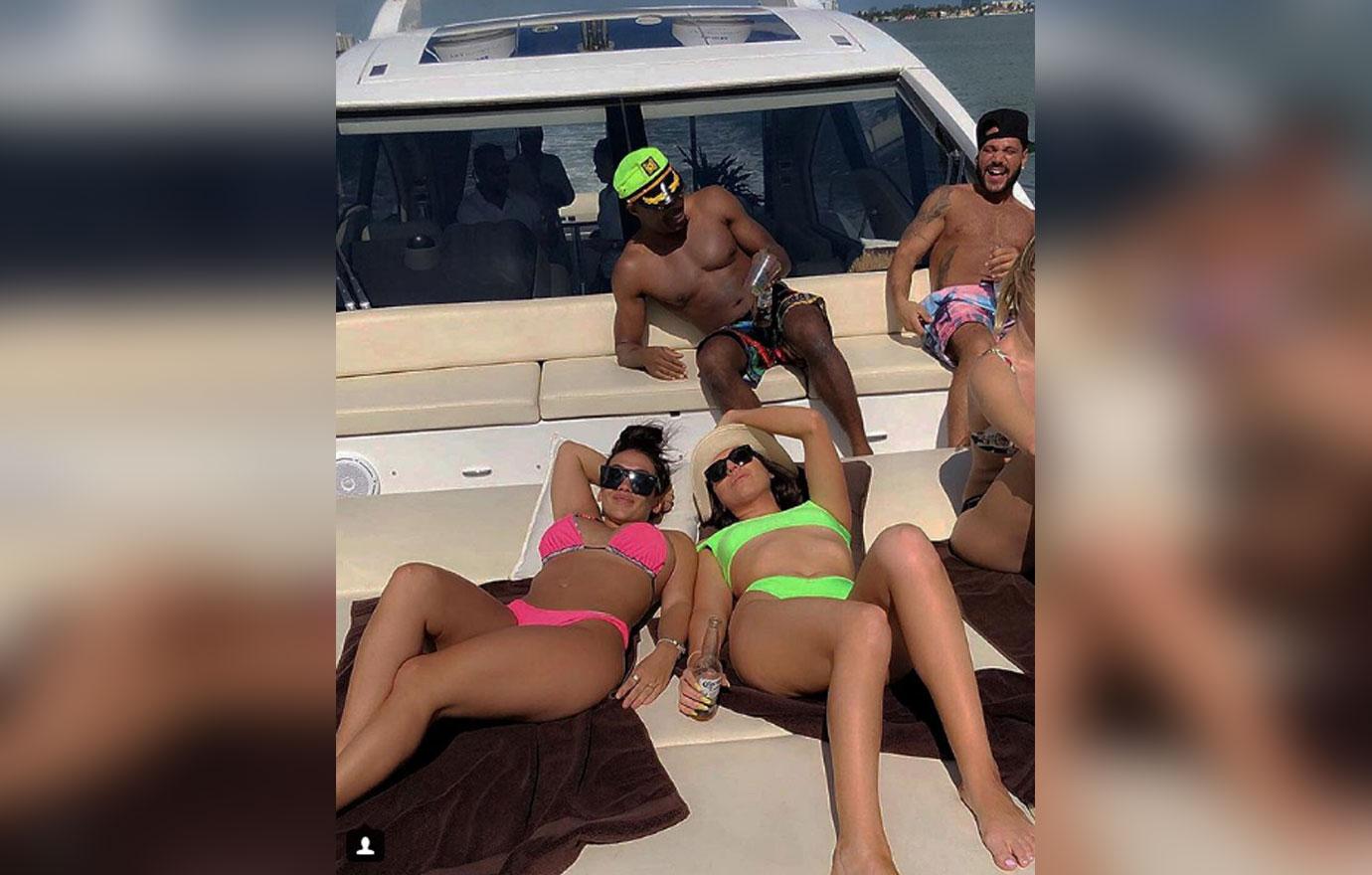 Just last Wednesday Ronnie posted a photo of himself with a black eye and tagged Jen with the caption, "Sorry for lying to my friends and family, sometimes u love people so much your willing to lie and the hurt the people that love u the most to protect." Ronnie also posted a series of other abuse allegations in which Jen's legal representative Michael Cristalli responded to People and said they, "do not know when that photo was taken or how the injury occurred."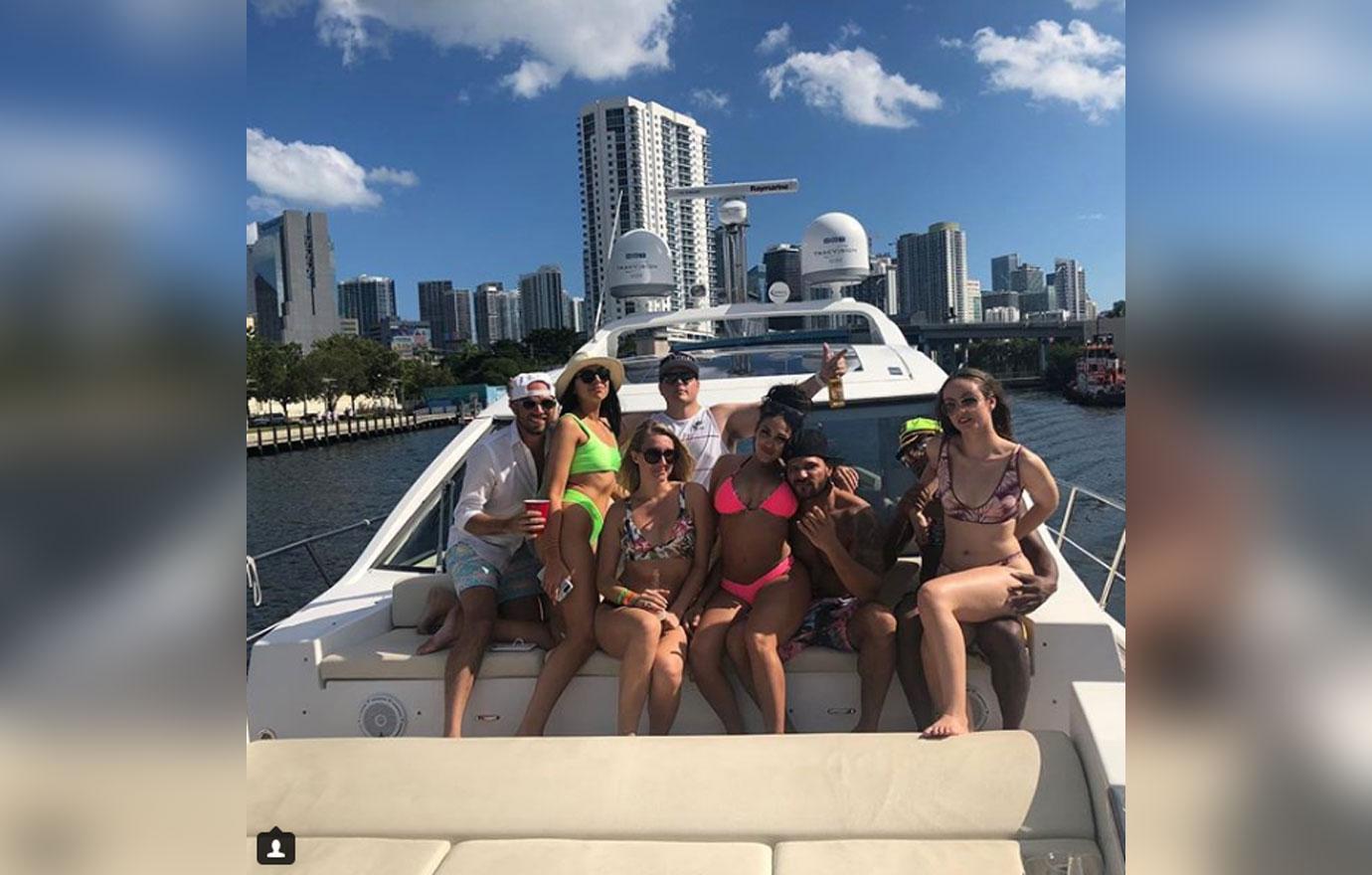 Do you think Ronnie and Jen are officially back together? Sound off in the comments!