PHOTOS
Ronnie Ortiz-Magro BLASTS Baby Mama Jen Harley For Having 'Sex Videos' Of Exes On Her Phone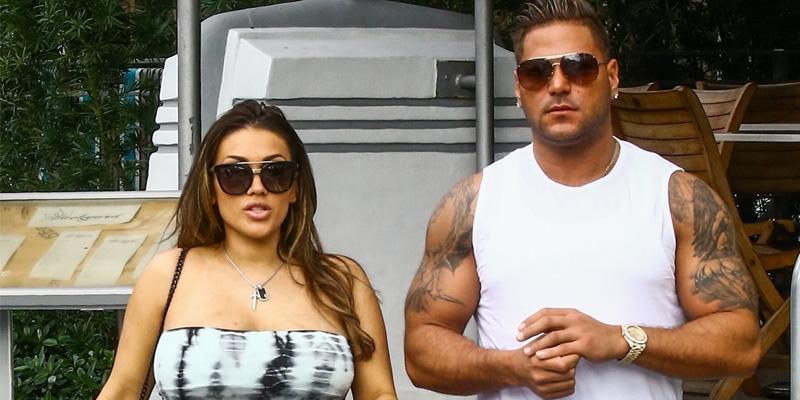 "Ron, stop...you're traumatizing me!" Looks like there is trouble in paradise already for Ronnie Magro-Ortiz and his baby mama, Jen Harley. Less than a month after welcoming their first child together, the new parents got into an EXPLOSIVE fight via Instagram story where they had some pretty harsh things to say about each other. Get all the details from the latest regarding the Jersey Shore star and his girlfriend's first fight in front of the world right here.
Article continues below advertisement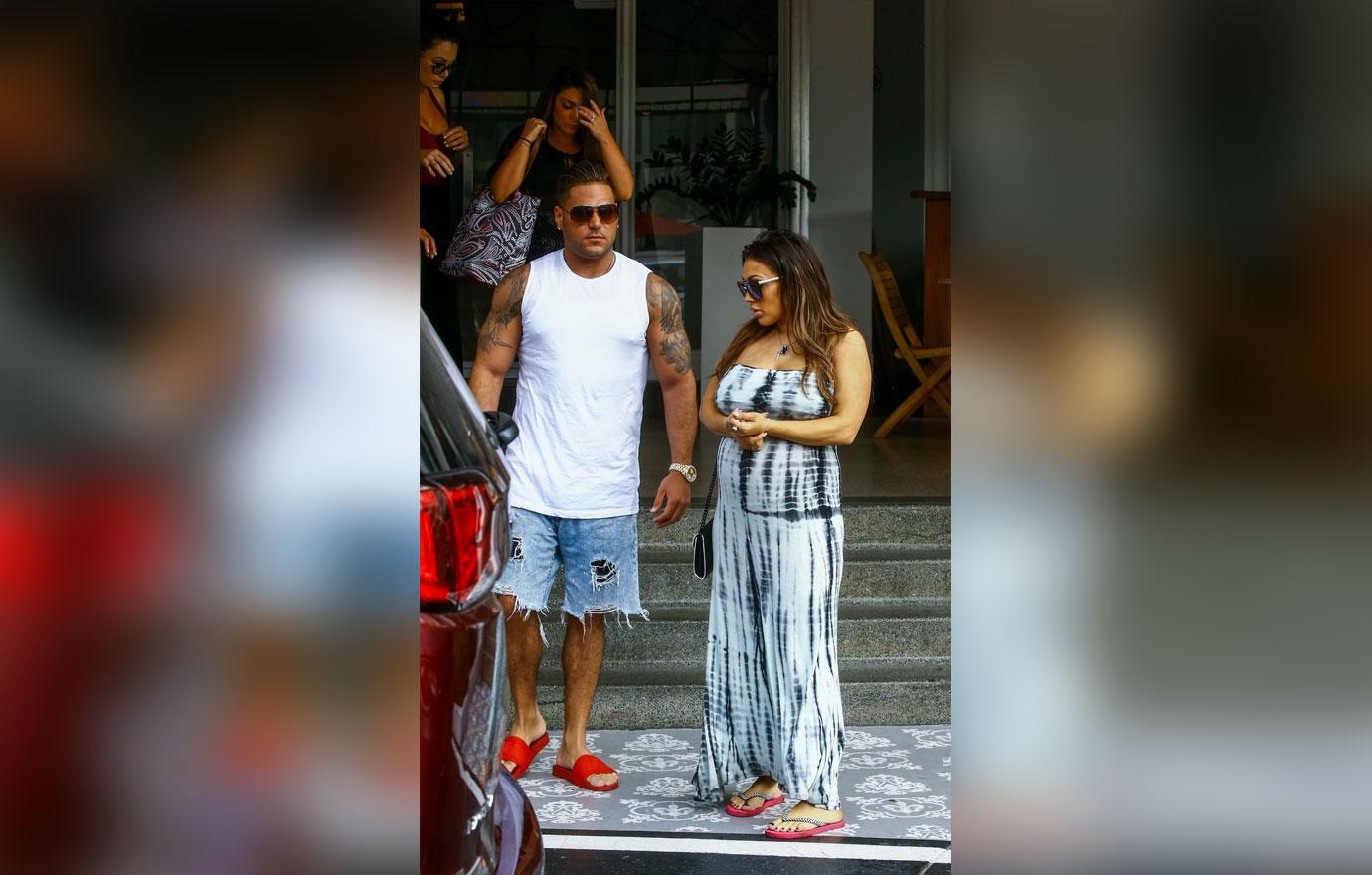 Over the weekend, Ronnie hinted that there is trouble in paradise with his baby mama when he posted a cryptic message on his Instagram story that seemed to be directed at her. "Note to self, can't turn a natural born HOE, into a HOUSEWIFE, if you find them in the gutter then leave them in the gutter. Not all people can be saved when they are so far gone. All you can say you did your best and keep it moving," he wrote on Sunday. He added the hashtags #Facts and #YeahhhhhhBuddyyyy.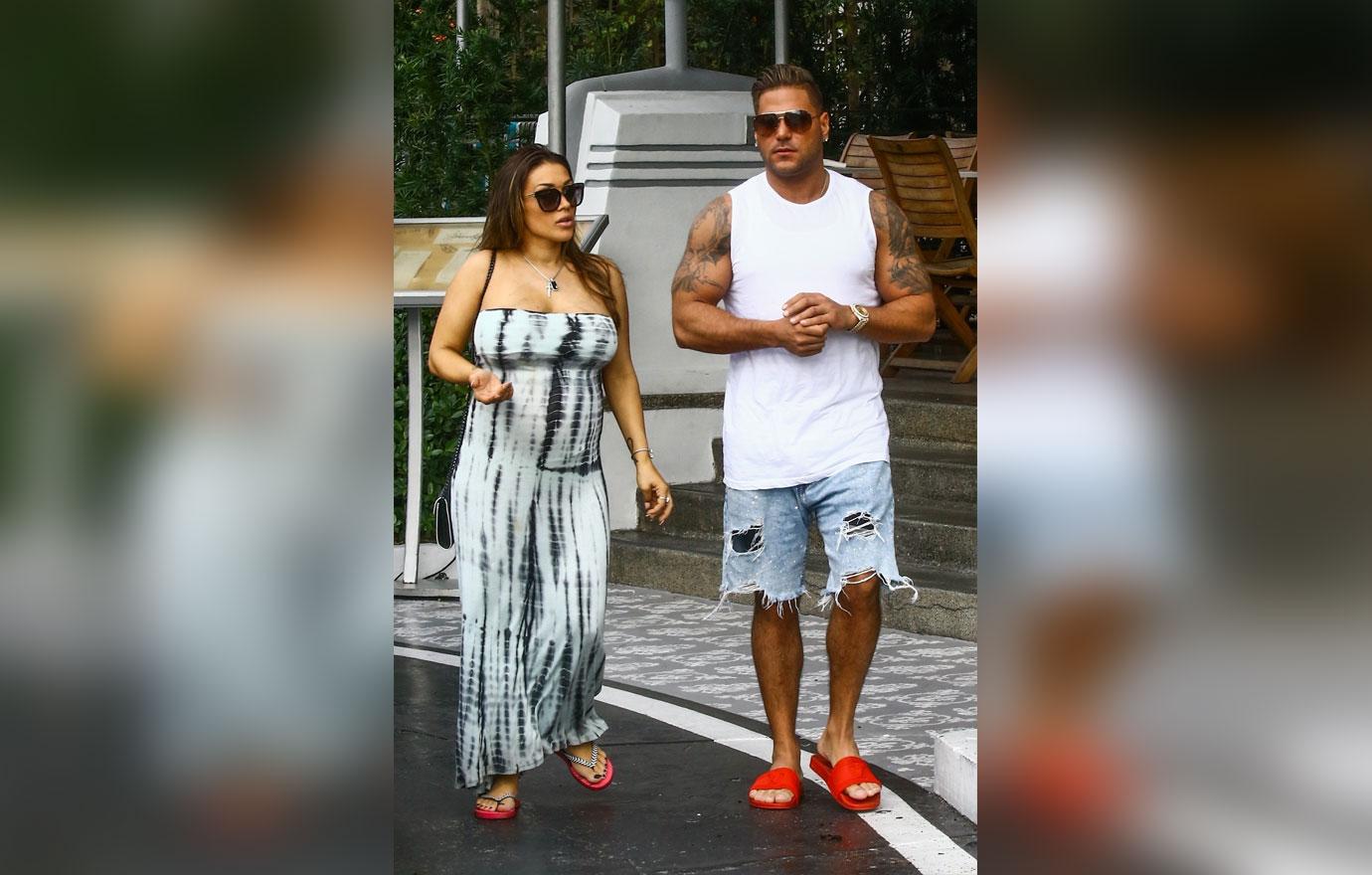 In another Instagram story post, he shared a poll with the options to vote "yes" or "no." The question was, "If your significant other keeps sex videos of their ex, shouldn't they show enough respect to delete them, especially after being in a new relationship for over a year? #GiveMeYourThoughts."
Article continues below advertisement
Then, Ronnie shared a screenshot from a group conversation with his Jersey Shore cast members! Seen in the photo, Deena Nicole Cortese was left shocked after Ronnie told her about Jen's sex videos with her ex writing, "Wow that's insane!" Adding, "What girl even keeps that lol."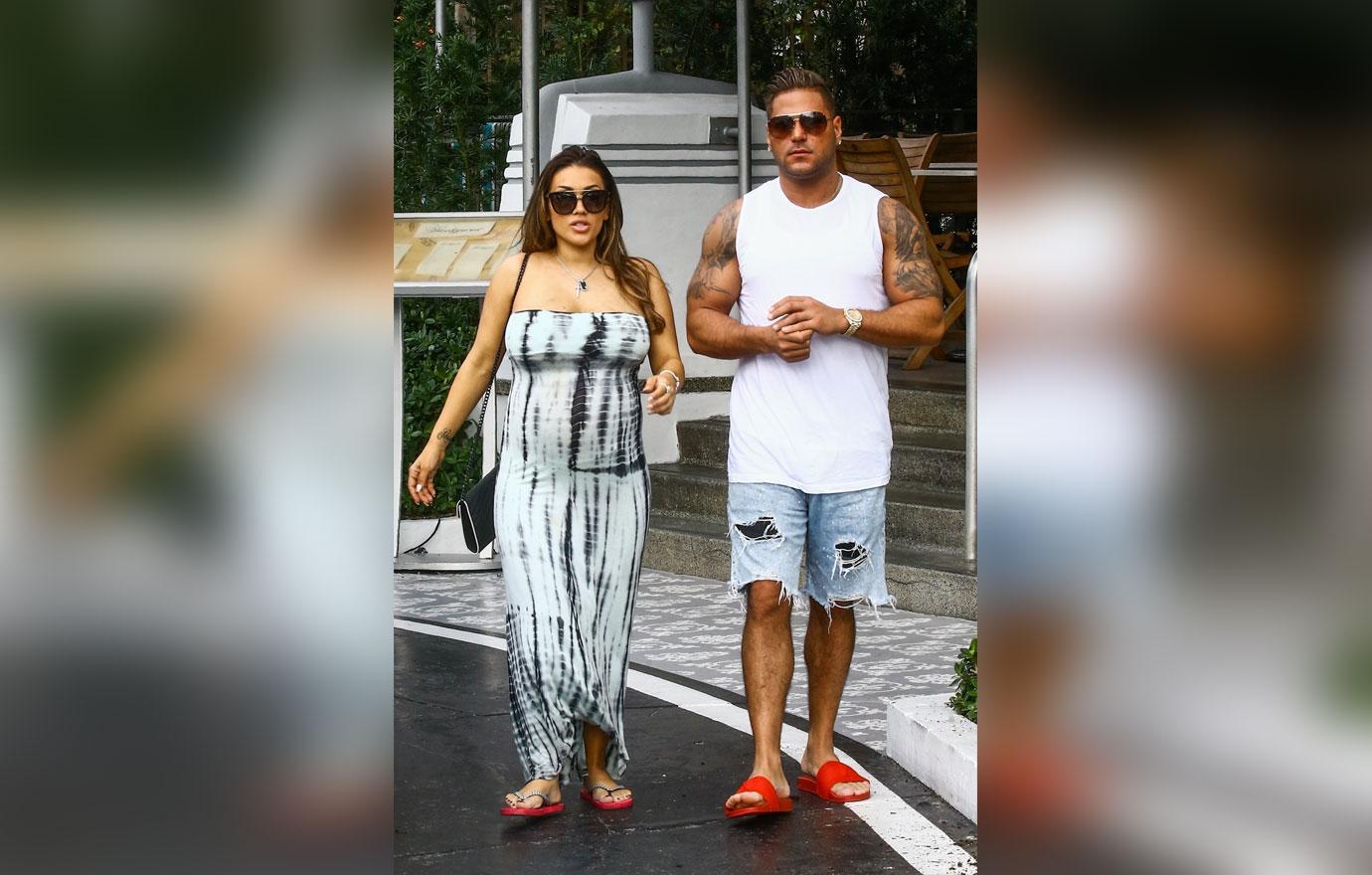 And Ronnie's baby mama did NOT hold back when it came time for her to blast him! She made a shocking accusation about the MTV star claiming, "Can't turn a coke head into a father! Yeahhh buddy."
Article continues below advertisement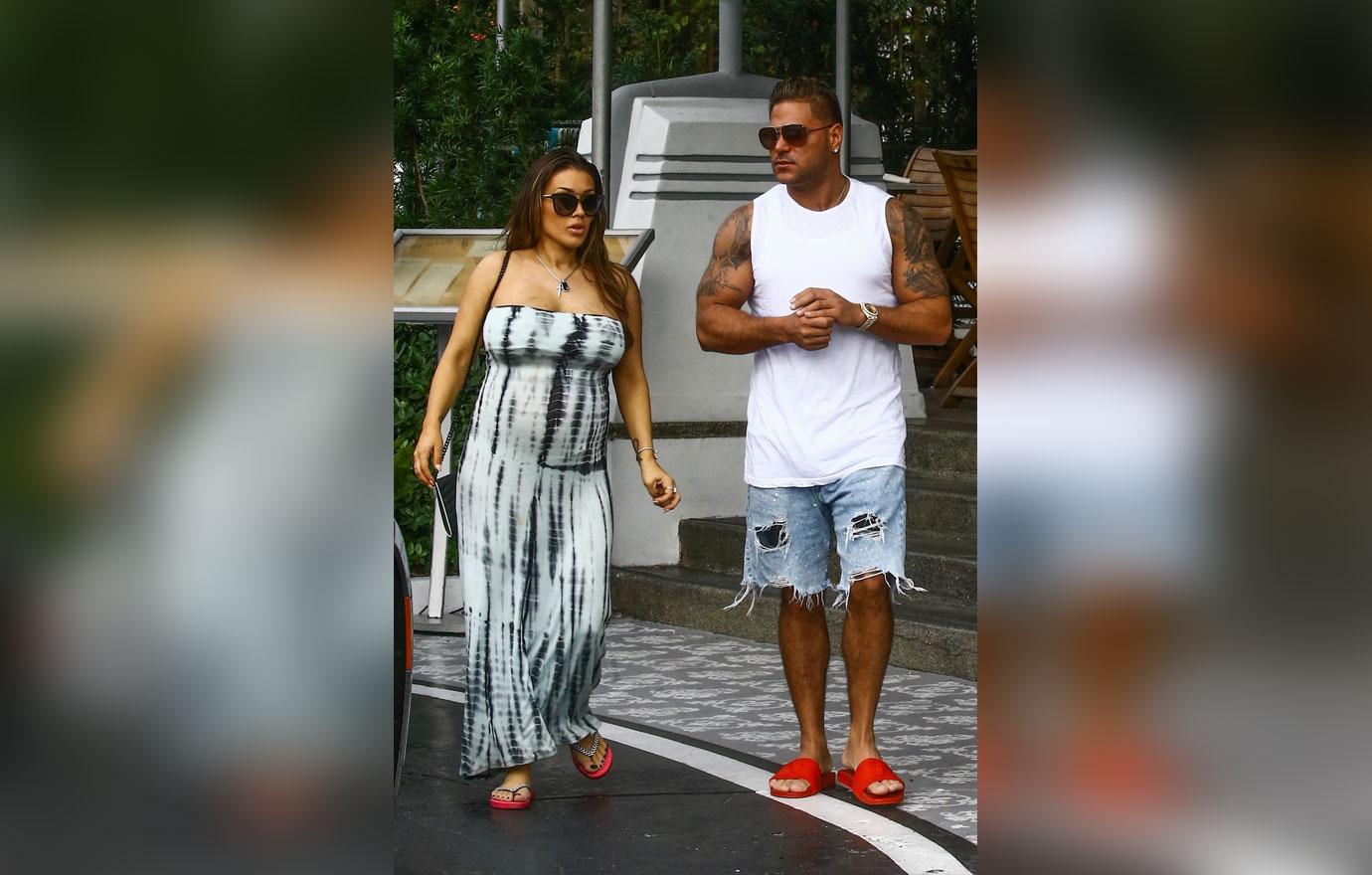 After a few back and forth nasty digs on Instagram story, Ronnie seemed to want to put the explosive fight behind them. "I want to apologize for earlier to my fans and especially @tater_tot_kitty. I acted on my gut and not rationally. I should've never acted in such manor. My deepest apologies," he wrote on his Instagram story.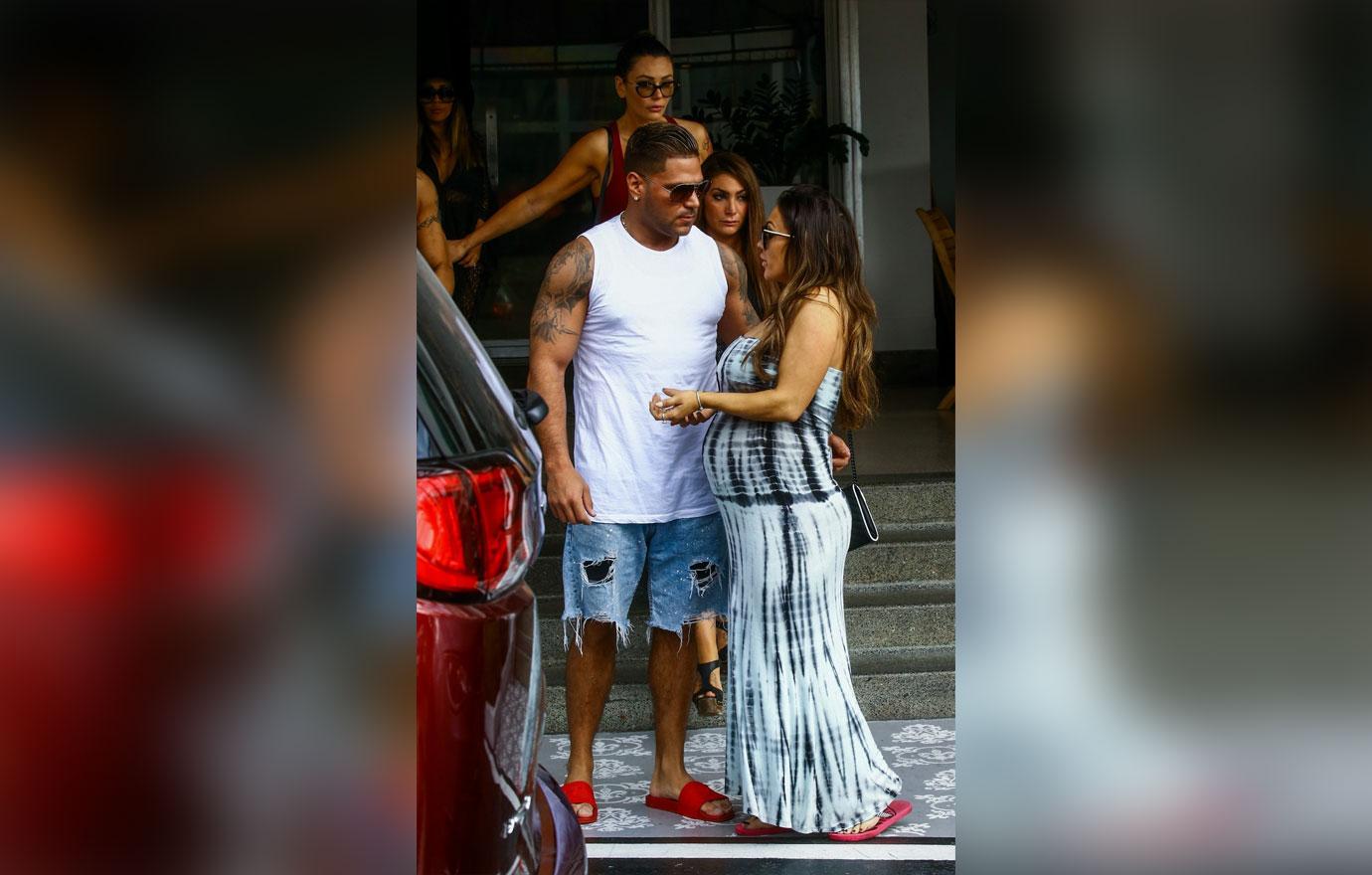 Weeks before the drama exploded, Ronnie and Jen welcomed their first child together, a daughter named Ariana Sky, on April 3rd. "So excited to be a #Father. Words can't describe the feeling," Ronnie wrote on Instagram announcing his daughter's birth. "You live your life not ever really knowing the meaning of true love until you have a child. True unconditional love. You love your significant other, you love your family. I have to say I understand when everyone said you'll understand 'when you have a child of your own or when you become a parent.' I know I have still tons to learn but I'm excited for this new journey & chapter in my life with my beautiful girlfriend & my daughter."
Article continues below advertisement
Following the birth of their daughter, it's been a rocky for weeks for the couple as the show, Jersey Shore Family Vacation, continues to air. On the most recent episodes, Ronnie was busted dancing on a girl in a club and nearly cheating on his baby mama before in co-stars stepped in to prevent it. He also admitted that he's still in love with his ex-girlfriend and Jersey Shore co-star, Sammi 'Sweetheart' Giancola.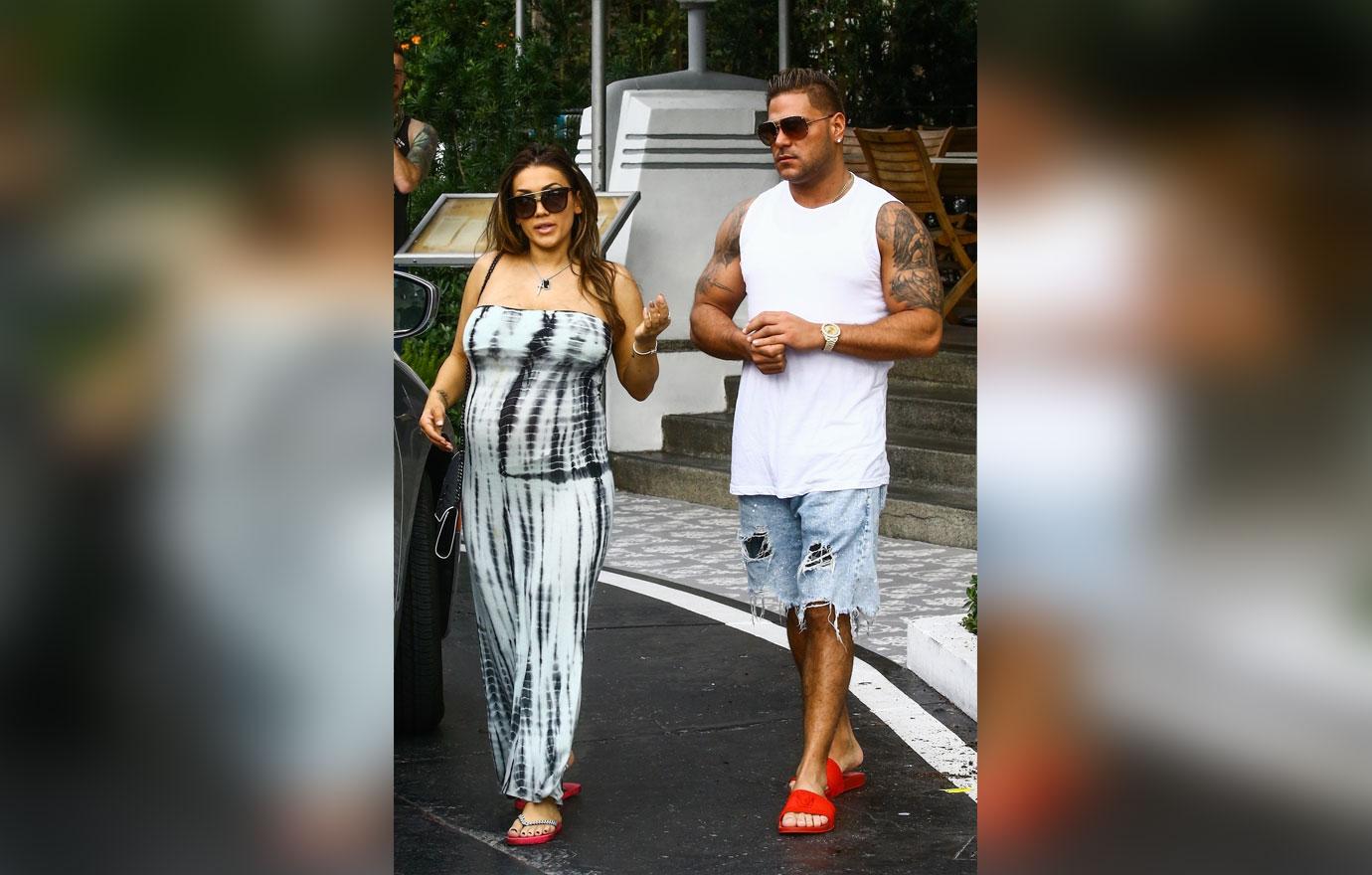 What do you think of the explosive feud between Ronnie and Jen? Let us know your thoughts!