PHOTOS
Rumer And Scout Willis Meet Up With Mom Demi Moore After Private MUI MUI Party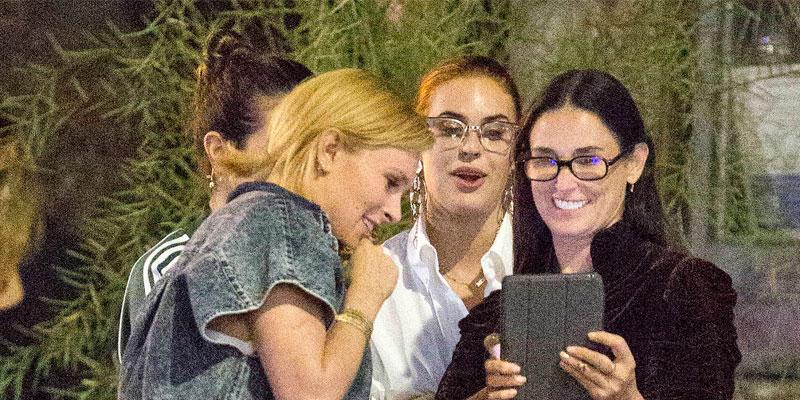 Rumer and Scout Willis have frequently checked up on their mother, Demi Moore, any time they've had a chance. The two daughters met up with their actress mom after spending some of the night at a private event for the fashion line, MUI MUI. Contrary to their big names in the acting world, they went to Los Angeles restaurant, No Name (yep, that's the name!).
Article continues below advertisement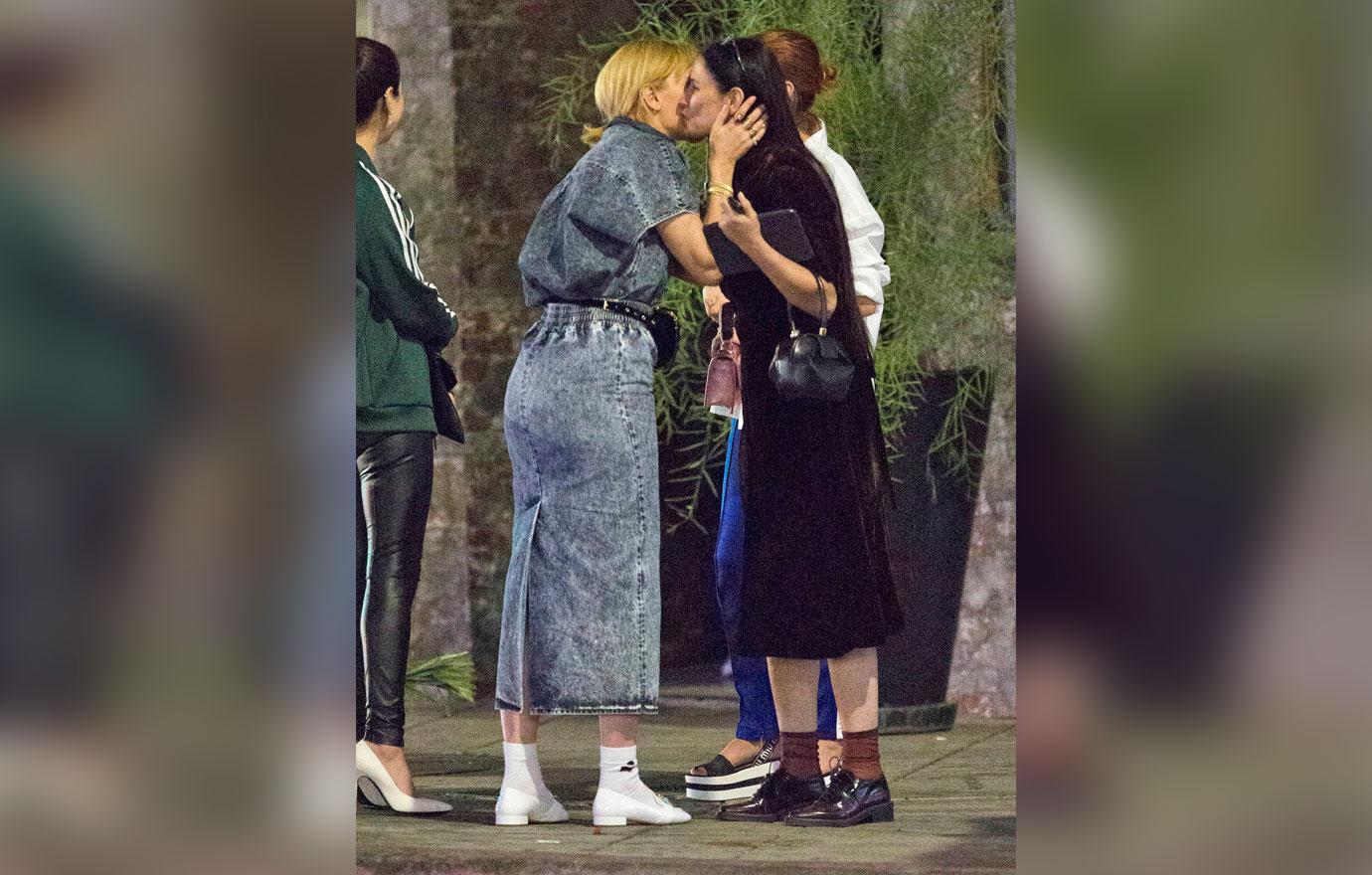 Awww! Rumer greeted her mother with a kiss on the cheek, proving she's never too old to show affection for her mom.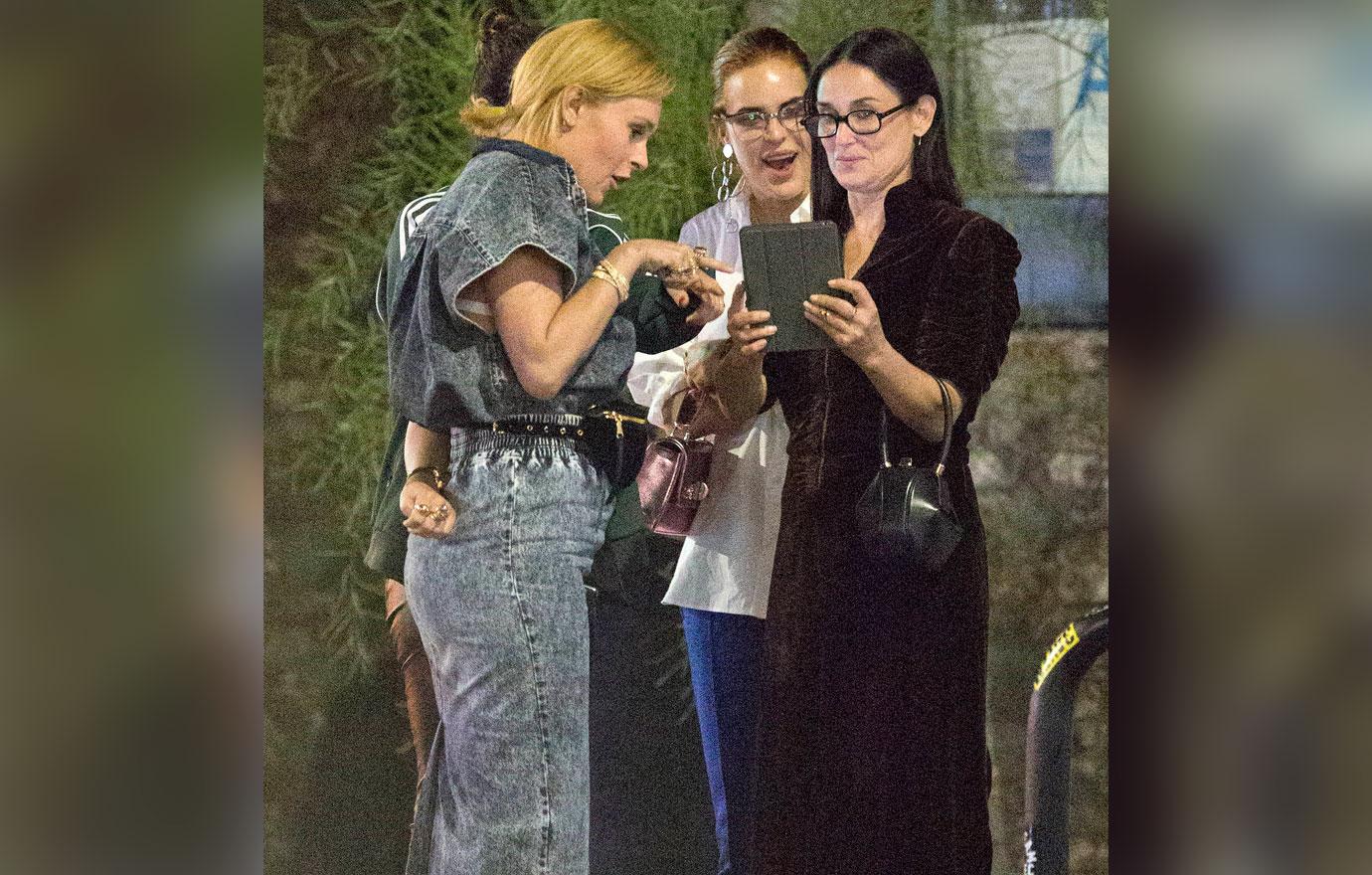 Omg, what is it? Demi appeared to be showing her daughters something shocking on her tablet.
Article continues below advertisement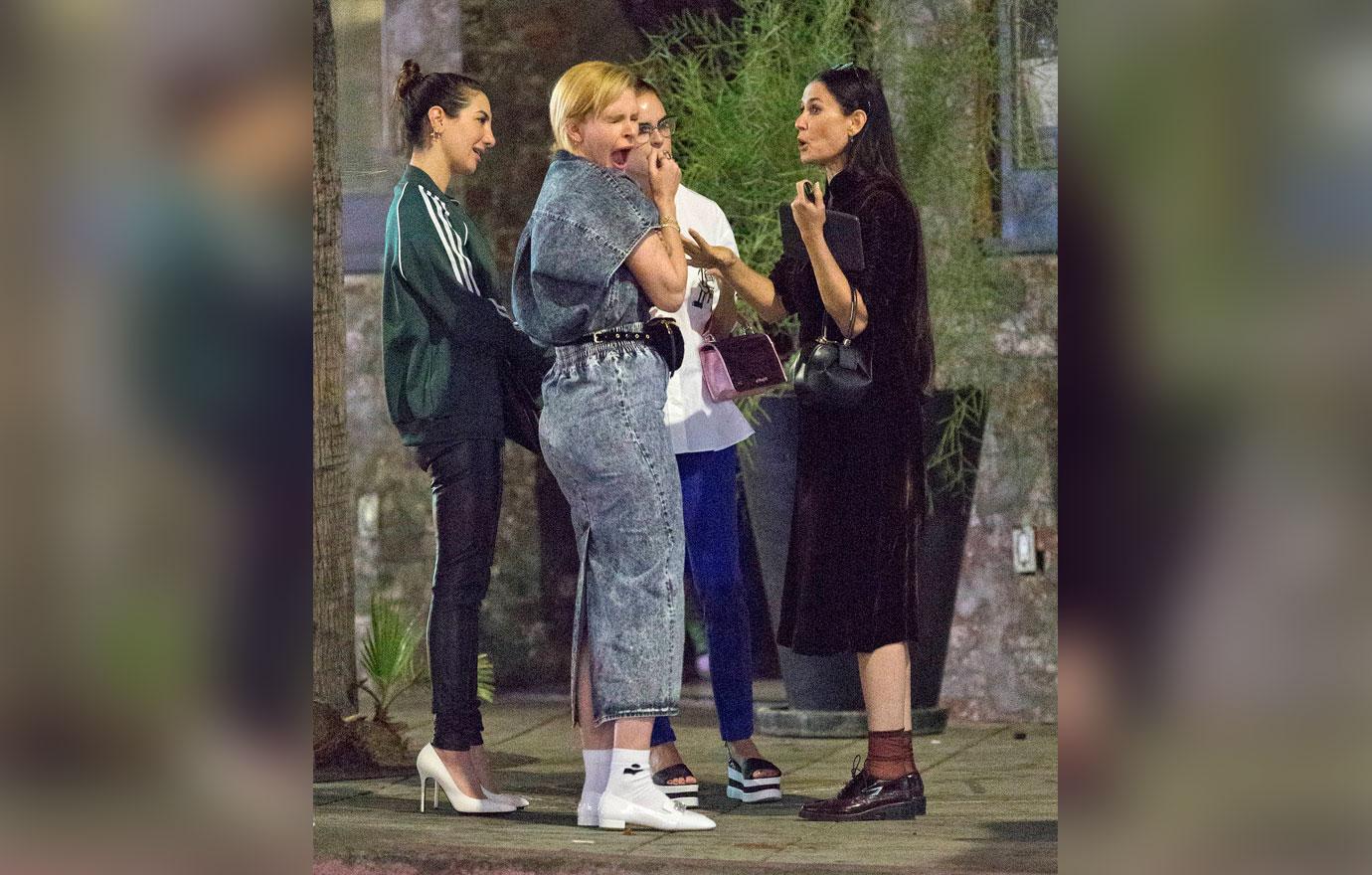 Between the private party at MUI MUI and dinner with her mother, the eldest daughter Rumer, 30, yawned in exhaustion.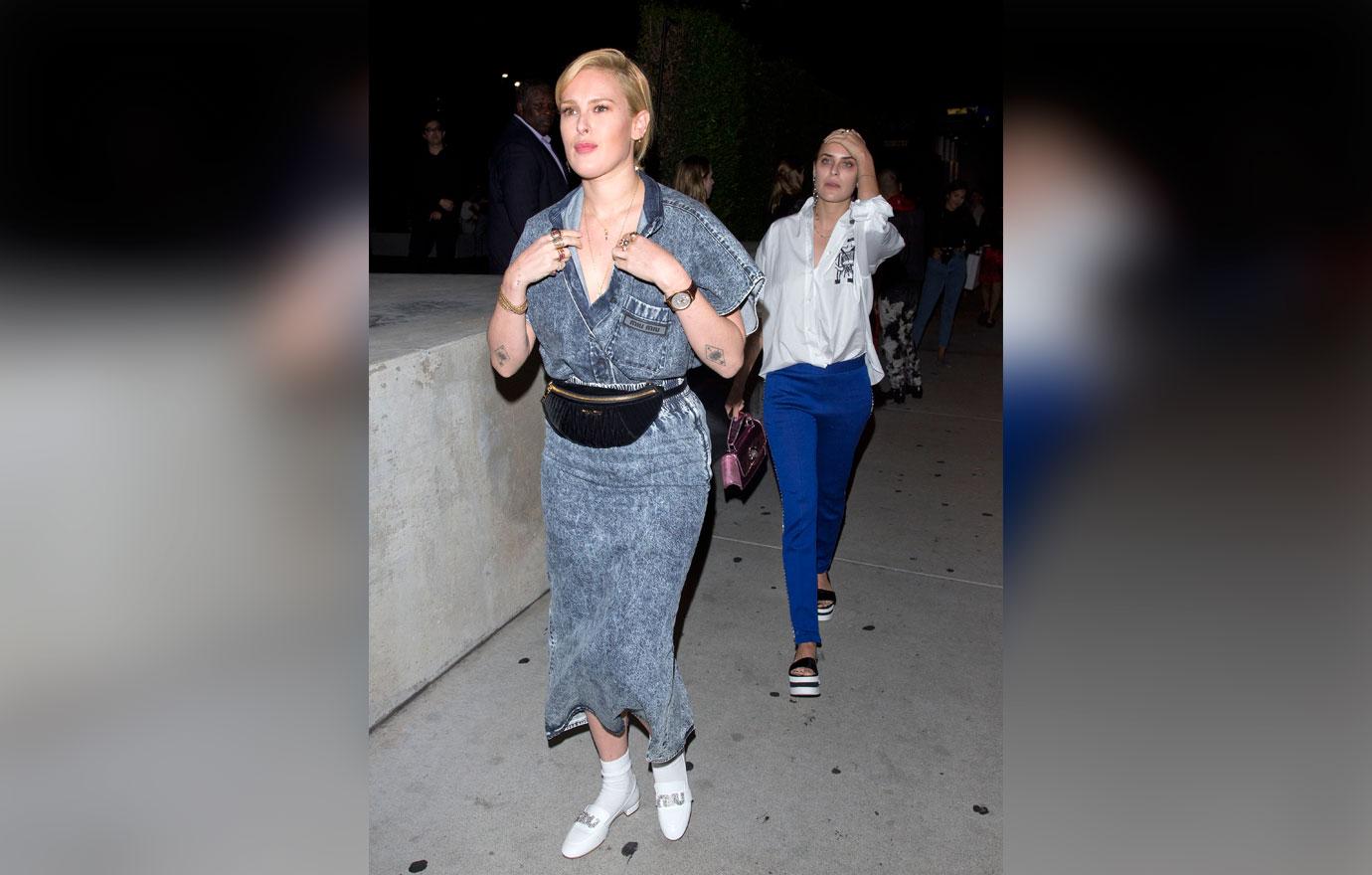 Earlier in the night, Rumer took the lead with her younger sister, Scout, 27, as they roamed L.A. But where was Tallulah?
Article continues below advertisement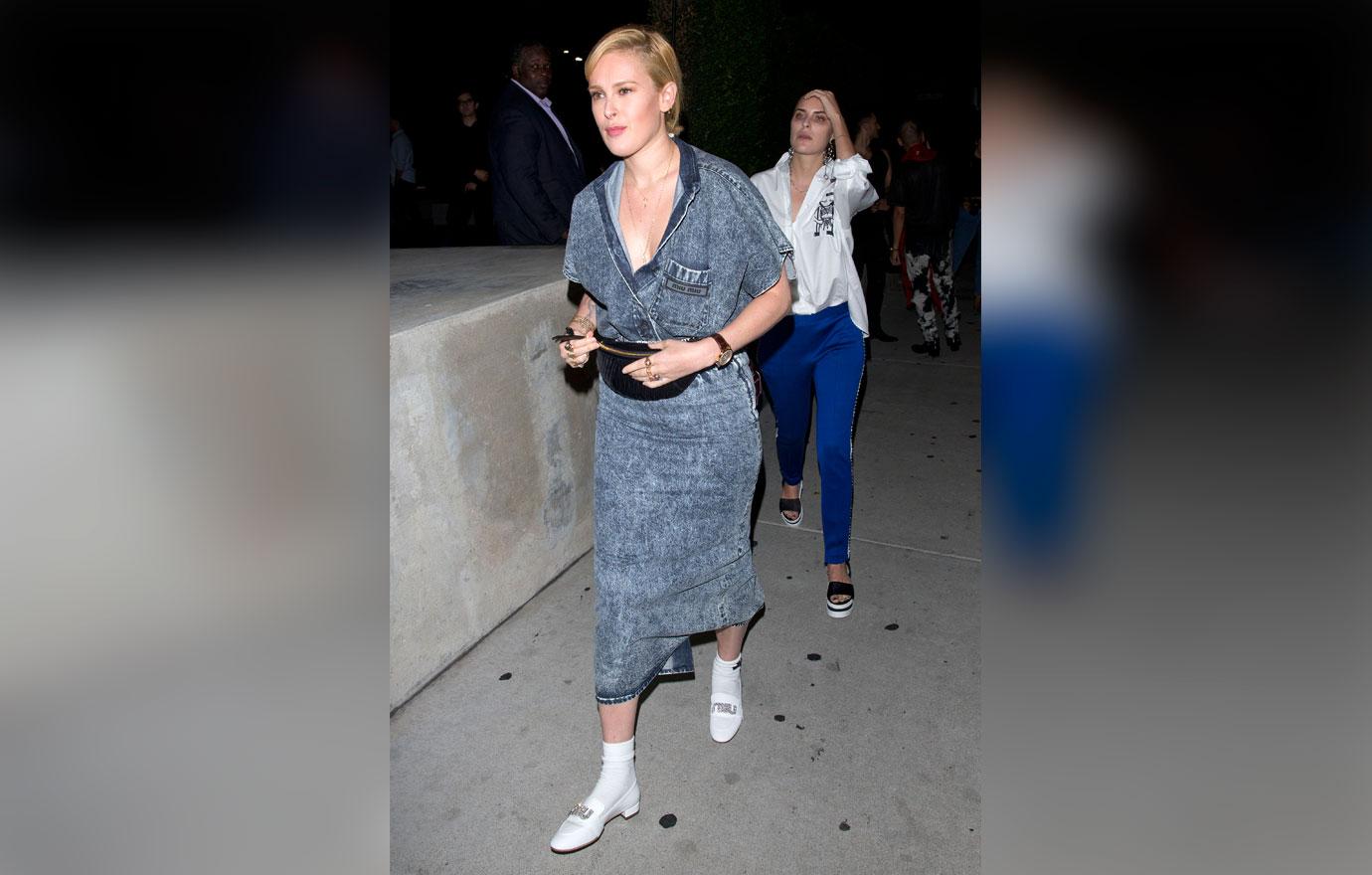 The two siblings bonded together with their mom without the company of their youngest sister. The last time they were all together, Bruce Willis included, was for Rumer's 30th birthday.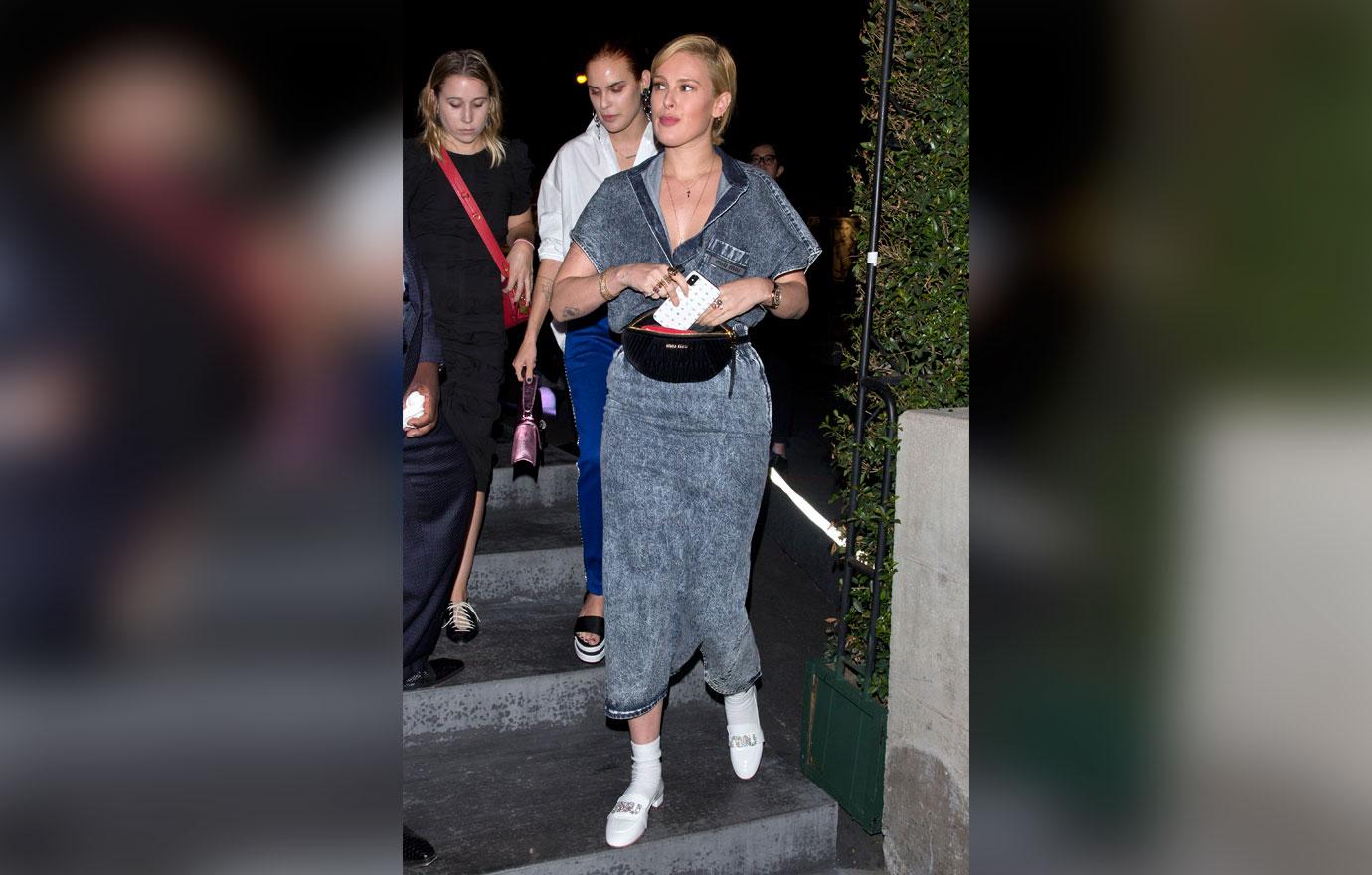 What do you think Tallulah Willis was up to? Let us know in the comments!