PHOTOS
Rumor Mill: Heath Ledger Fathered a Love Child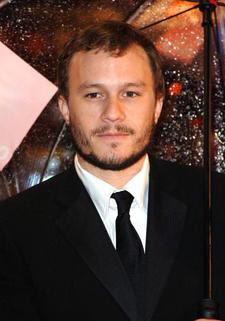 Since Heath Ledger's untimely passing on January 22, there have been many twists in the tale that was his life. That latest of which is that Heath may have fathered a child when he was 17.
Sydney's Daily Telegraph reports that when Heath was in school, he carried on an affair with a 25-year-old woman. Shortly after the affair ended, the woman found out she was pregnant and then gave birth to a little girl. And despite the fact that she was living with another man at the time, Heath's uncle Hadyn claims, "There is a very real possibility that Heath was the father."
Article continues below advertisement
Heath has a two-year-old daughter, Matilda Rose, with actress Michelle Williams. Although neither Michelle nor Matilda were mentioned in his will (it hadn't been updated since 2003), his family has vowed to care for them.
Heath died of an accidental overdose in his SoHo apartment in New York City. This Friday, April 4, would have been the actor's 29th birthday.