PHOTOS
Runaway Bride: The Paris Hilton And Chris Zylka Relationship History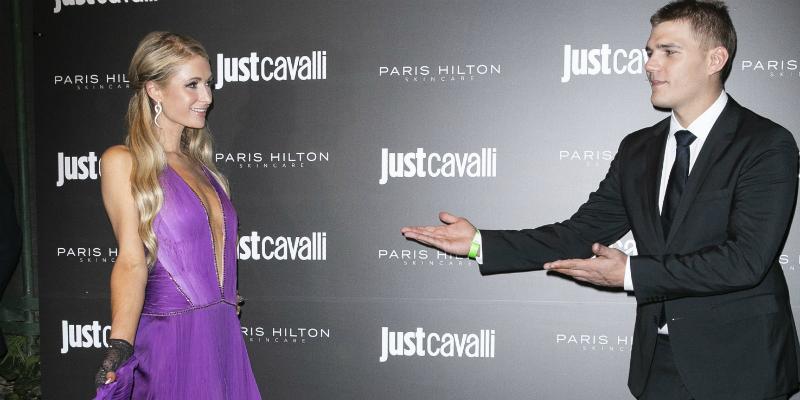 Article continues below advertisement
They Met At A Party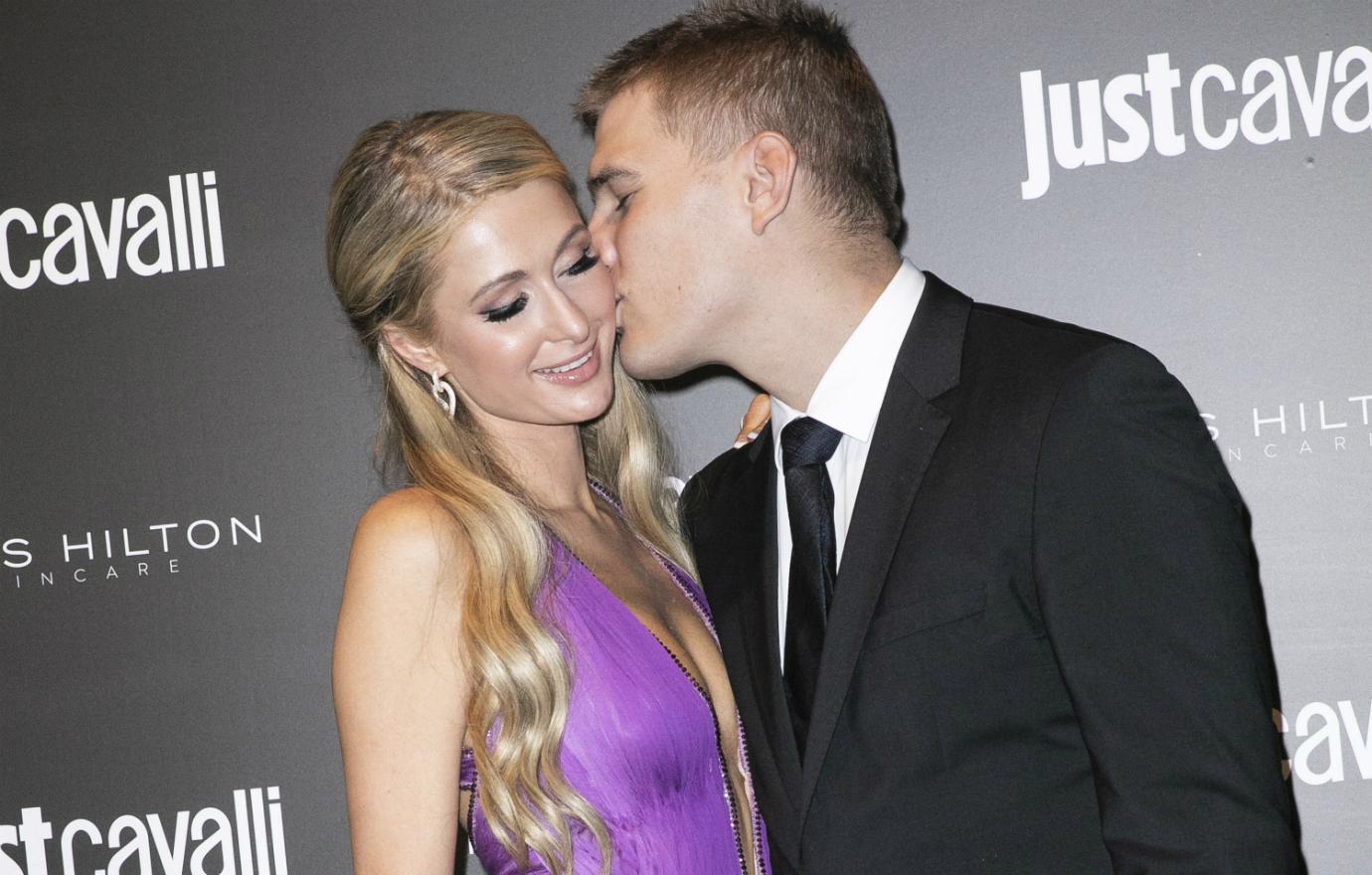 The couple first locked eyes at an Oscars party in 2010. Nothing happened though, and it took years before the lovebirds reconnected. In Paris' words, they just flirted for several years on social media.
Article continues below advertisement
Five Years Later…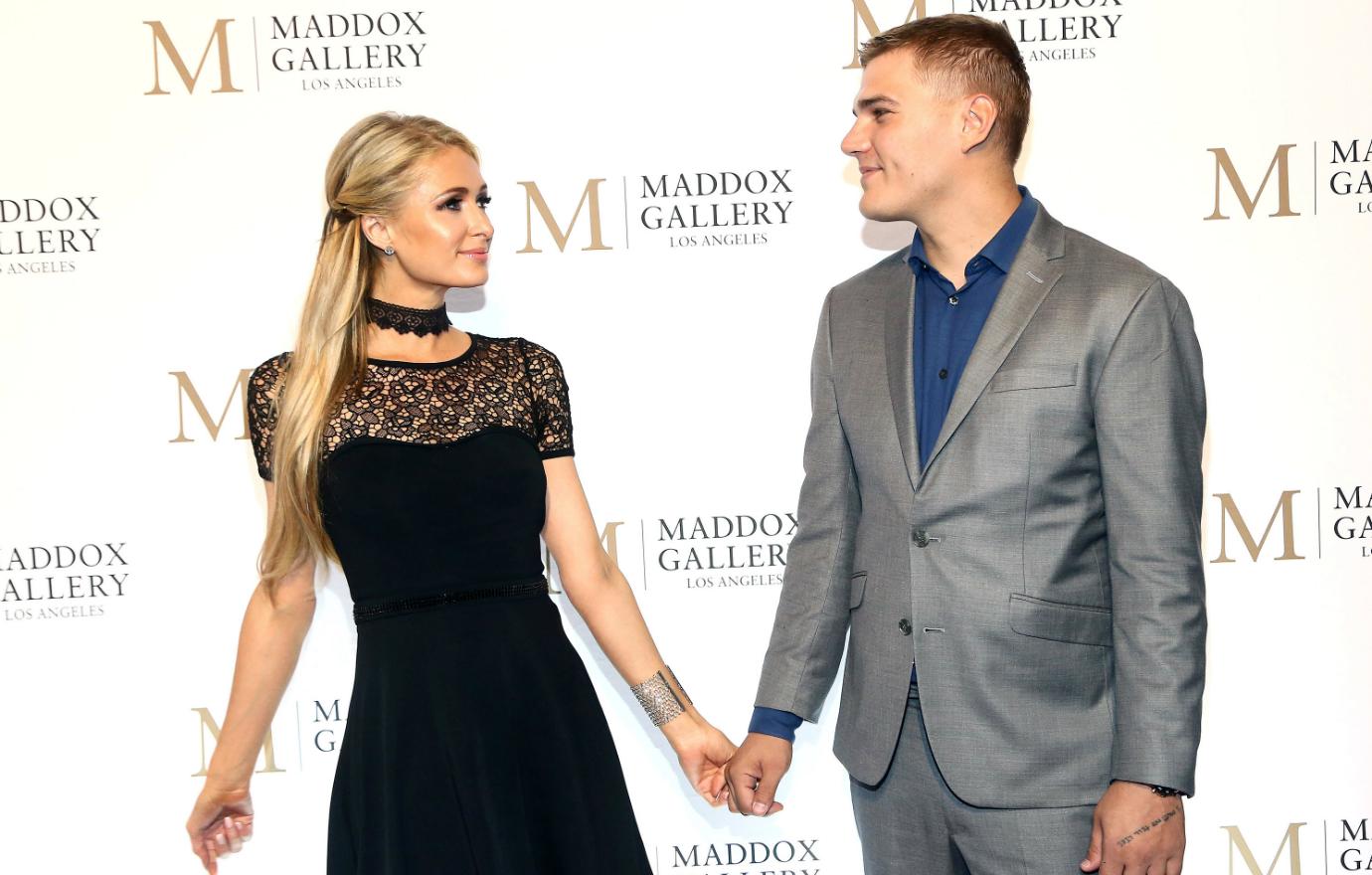 Paris spilled the beans about their first date to Galore saying, "On our first date he came over to my house. We stayed up all night talking and getting to know each other. When we had our first kiss I felt that electric feeling and knew there was something special about him."
Article continues below advertisement
He Tattooed Her Name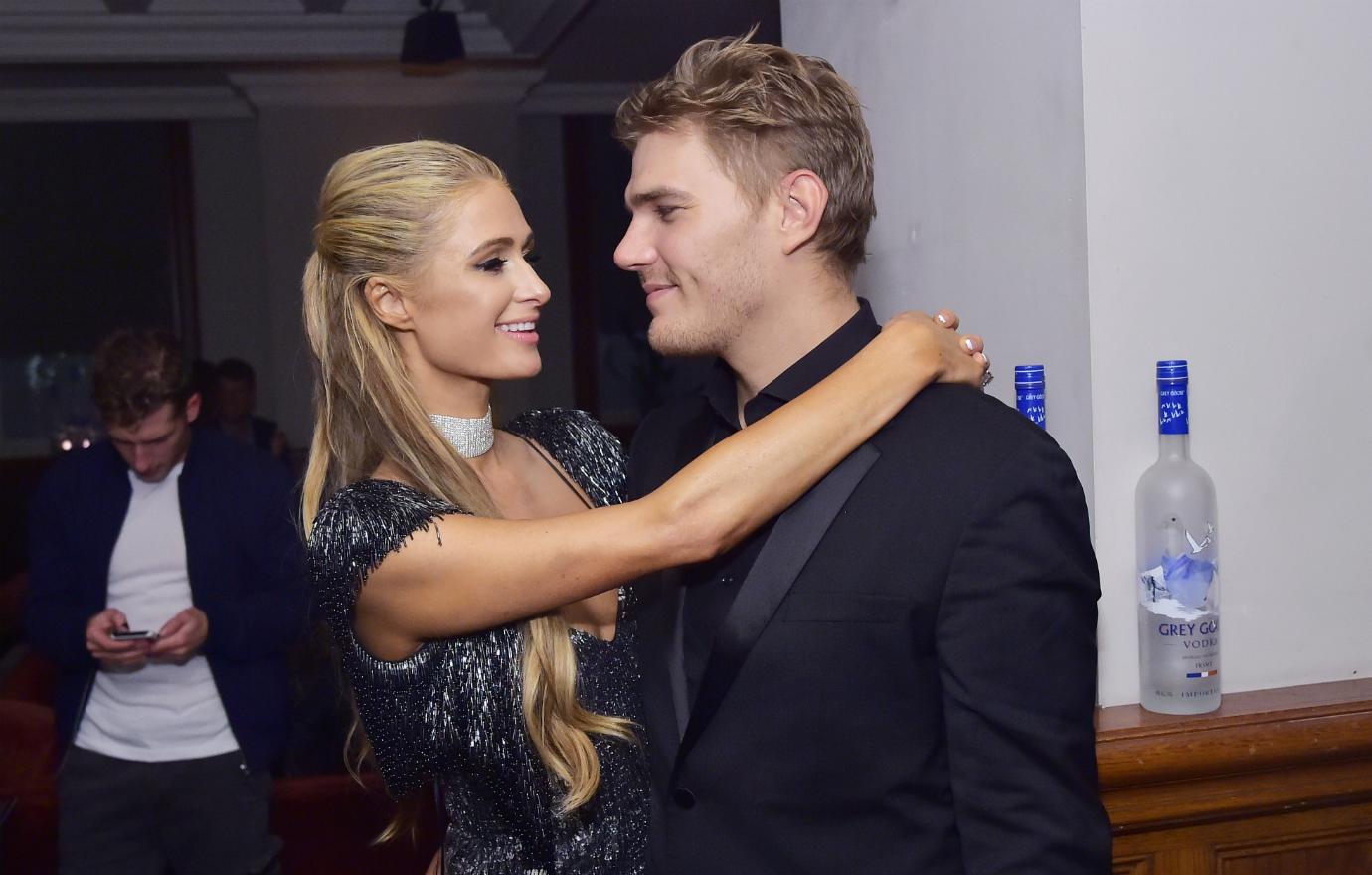 Paris looks like a real life Disney princess and has admitted to being a little obsessed with their stories. So, it was no surprise that Chris got a tattoo of Paris' name and "Disney" on his arm. In his words, "She was my most magical place on Earth and I finally found my fairy tale princess."
Article continues below advertisement
Mom Approved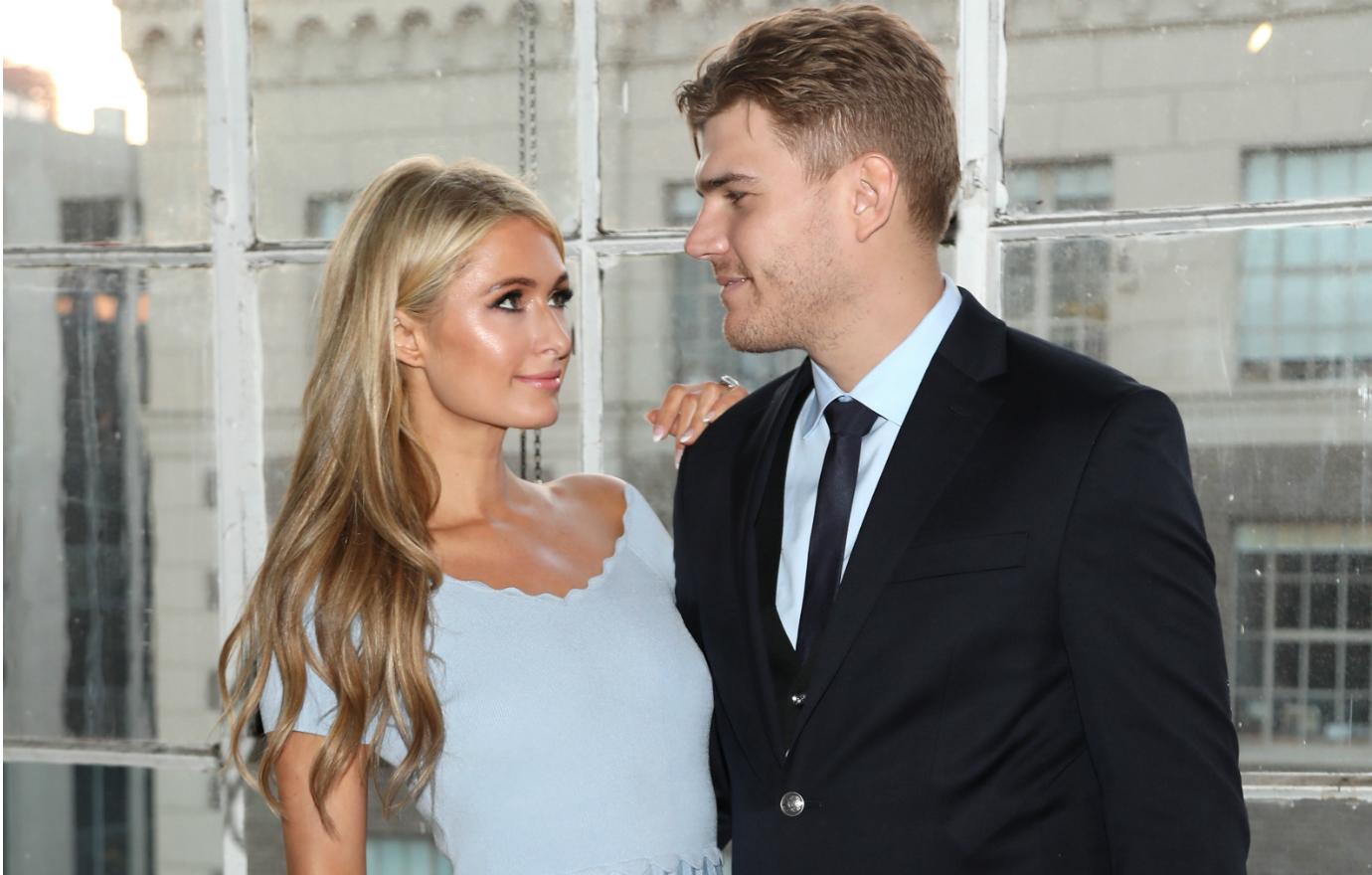 While attending the Rebag event, Kathy Hilton gave her two cents about what made Paris and Chris good for each other. "I guess they spend a lot of time together and they get along really well, so that's always a good thing." It wasn't the strongest of statements and some fans noticed that it was an early sign that they weren't going to work out after all.
Article continues below advertisement
The Couple Who Never Fought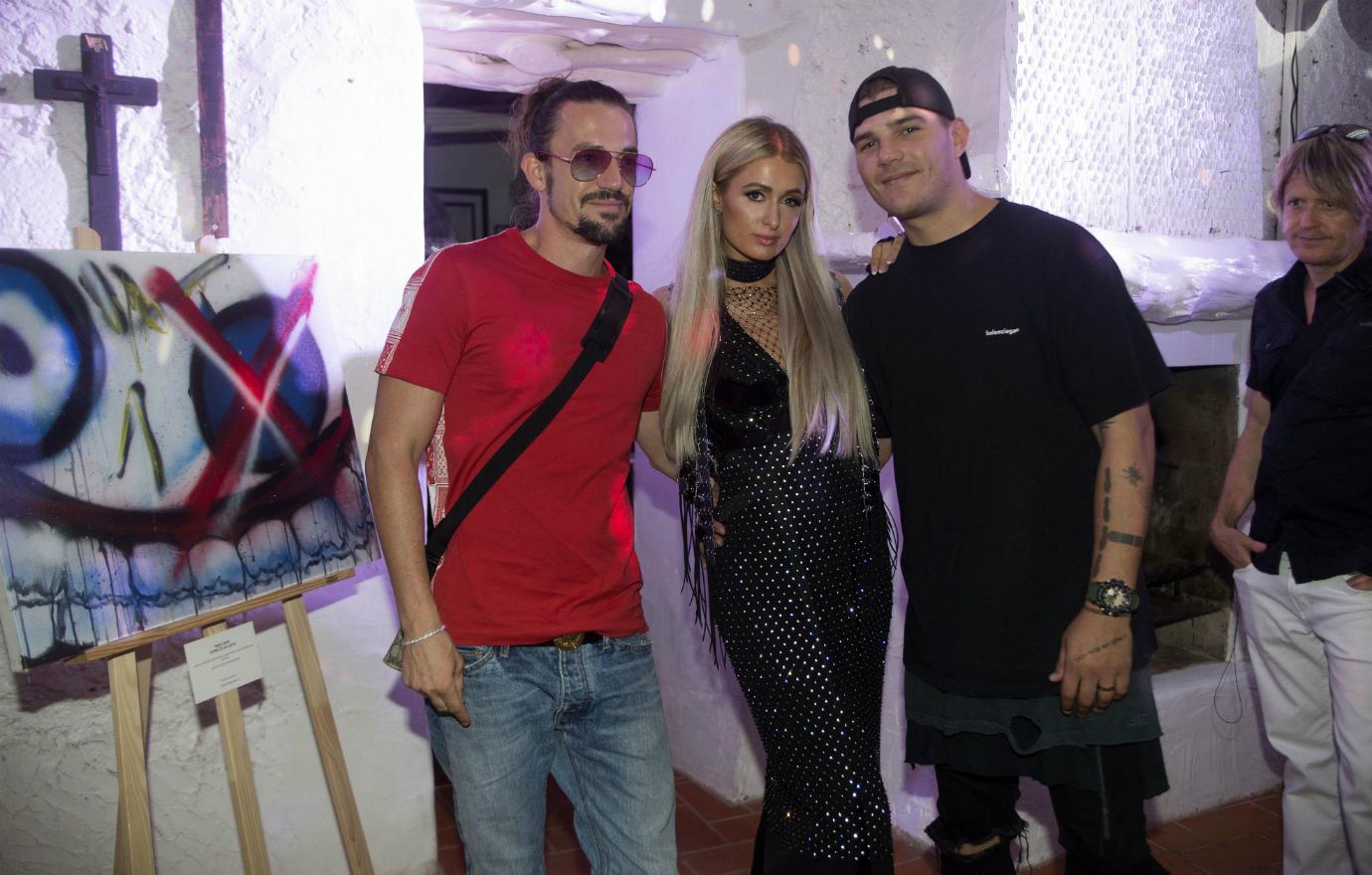 US Weekly got the lowdown on Paris' new beau who in her words was just perfect. "I think we're the only couple that never fights. All my friends are like, 'Literally, you guys are the perfect couple. I've never seen you argue.'"
Article continues below advertisement
They Had A Winter Proposal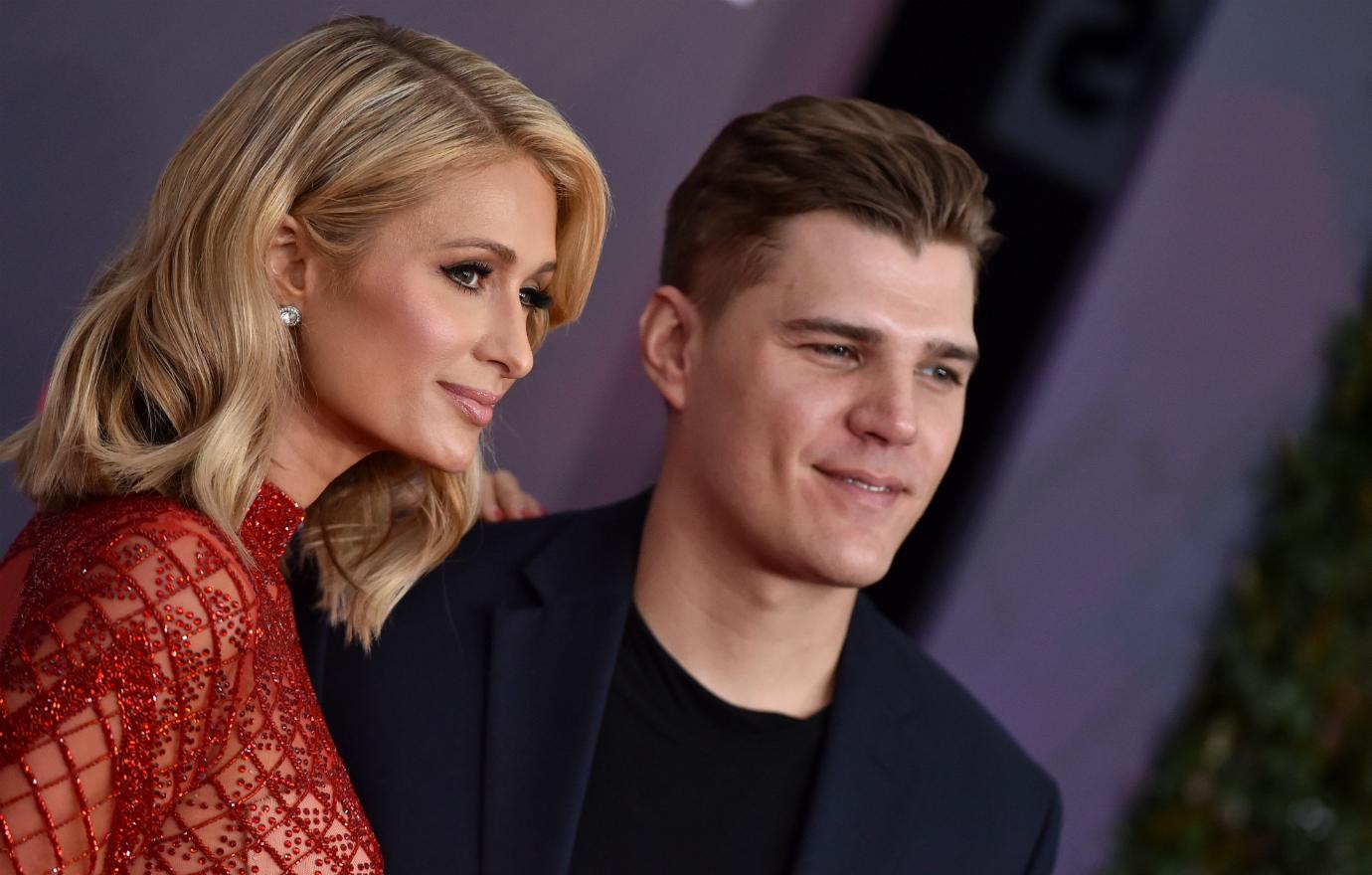 While on a ski trip in January 2018 in Aspen, Colorado, Chris got down on one knee and Paris shared the special moment (and her answer) on Instagram with the caption, "I said Yas! So happy & excited to be engaged to the love of my life. My best friend & soul mate," she captioned the pic. "Perfect for me in every way. So dedicated, loyal, loving & kind-hearted. I feel like the luckiest girl in the world! You are my dream come true! Thank you for showing me that fairy tales do exist."
Article continues below advertisement
She Was A Gushing Fiancée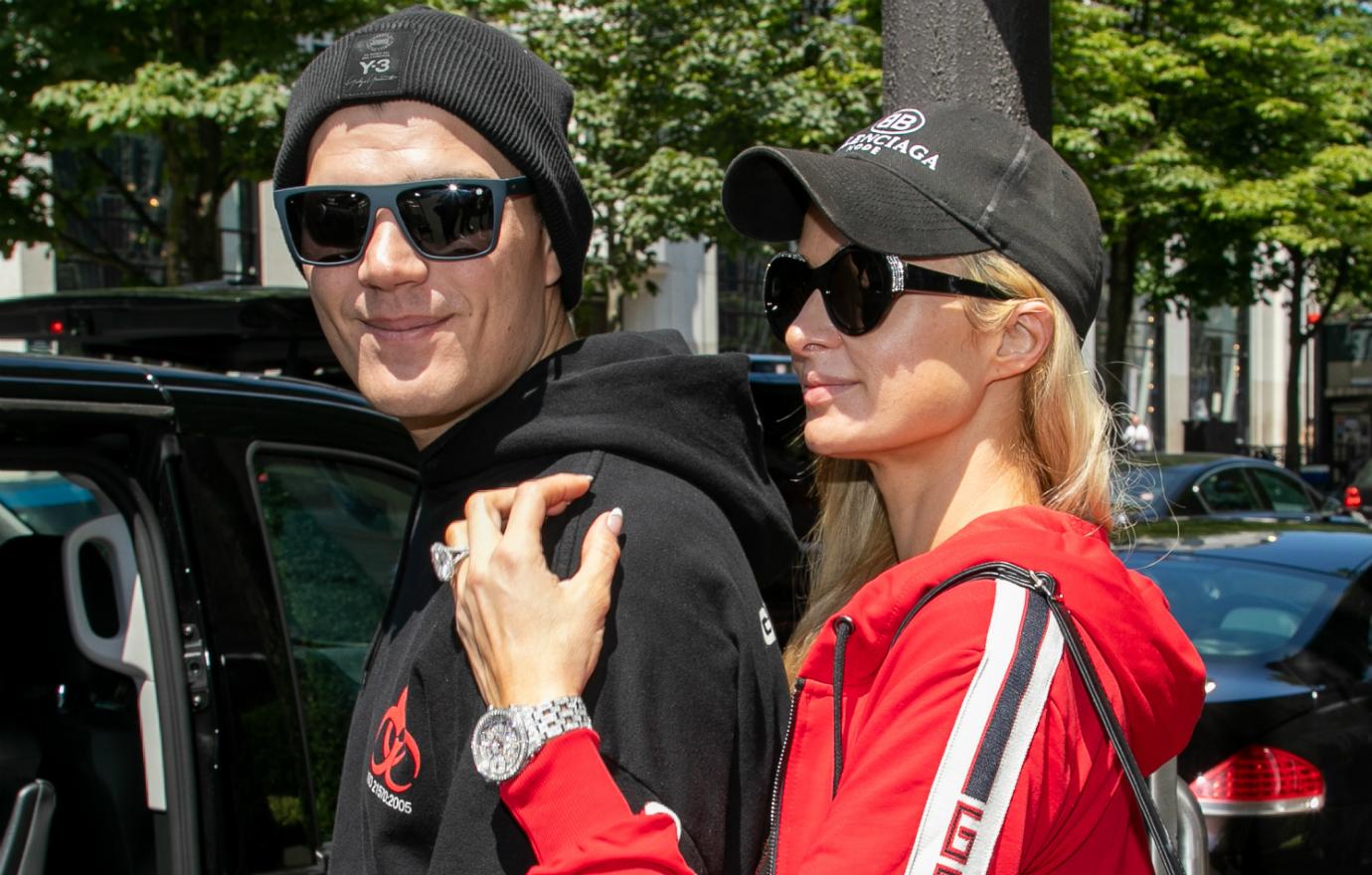 In October after they got engaged, Paris gushed to Us Weekly just how wonderful her fiancé was. "He's even more beautiful on the inside than the out. He's just such a genuine, good man and an amazing, supportive best friend. He's everything, and it's really rare and hard to find—especially in L.A. You can't trust any of these guys. So it's nice to finally find someone that I can really trust."
Article continues below advertisement
Unclear Wedding & Honeymoon Plans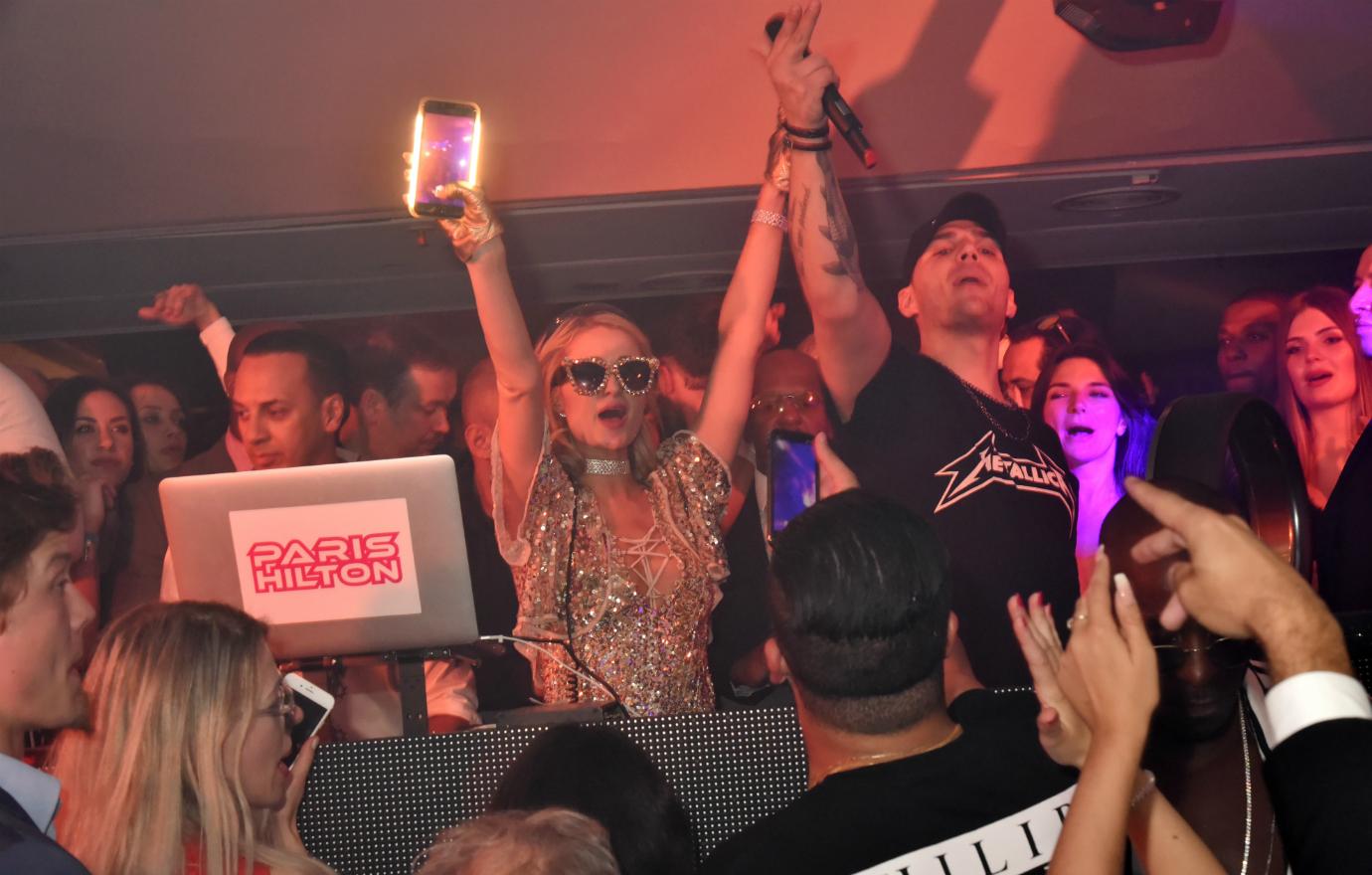 When questioned about her upcoming wedding, Paris said she wanted a "big, beautiful, and elegant" ceremony with Chris. She didn't offer many details on her dress only saying that it was "not finished yet." Yet the DJ did offer a few more details about her honeymoon saying that she wanted "something tropical" because she loves being in water.
Article continues below advertisement
Trouble Brewed When The Bride Paid For Everything…And Possibly The Ring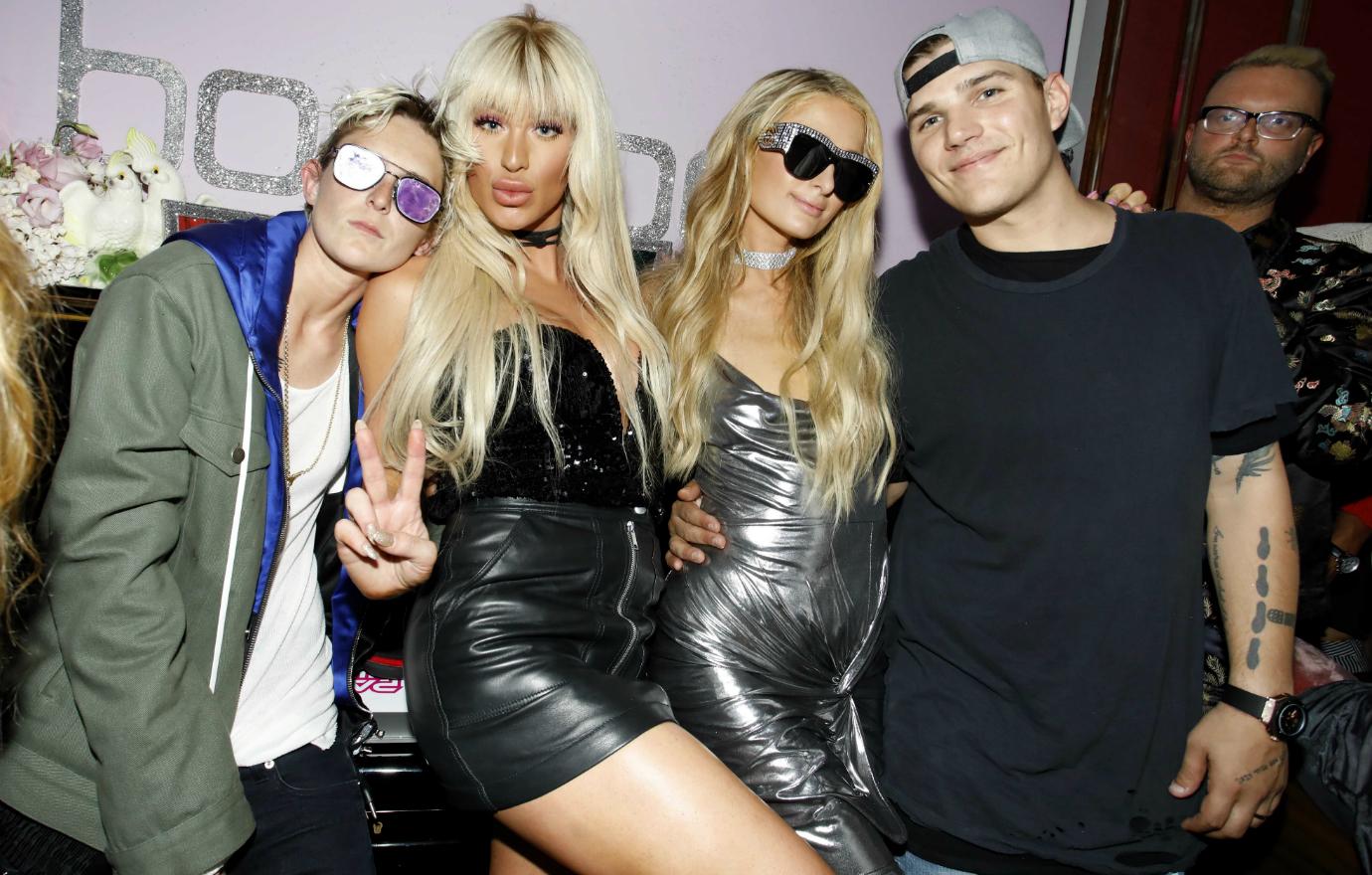 A source told the Post that it was Paris who fitted the bill for their expensive vacations, clothes, dinners, and even "that" ring. And, the heiress wasn't happy about it. "She hasn't been happy in a while," said the source. "She always paid for everything . . . Most of her friends thought she would realize at some point that she was too good for him."
Article continues below advertisement
The Wedding Was Called Off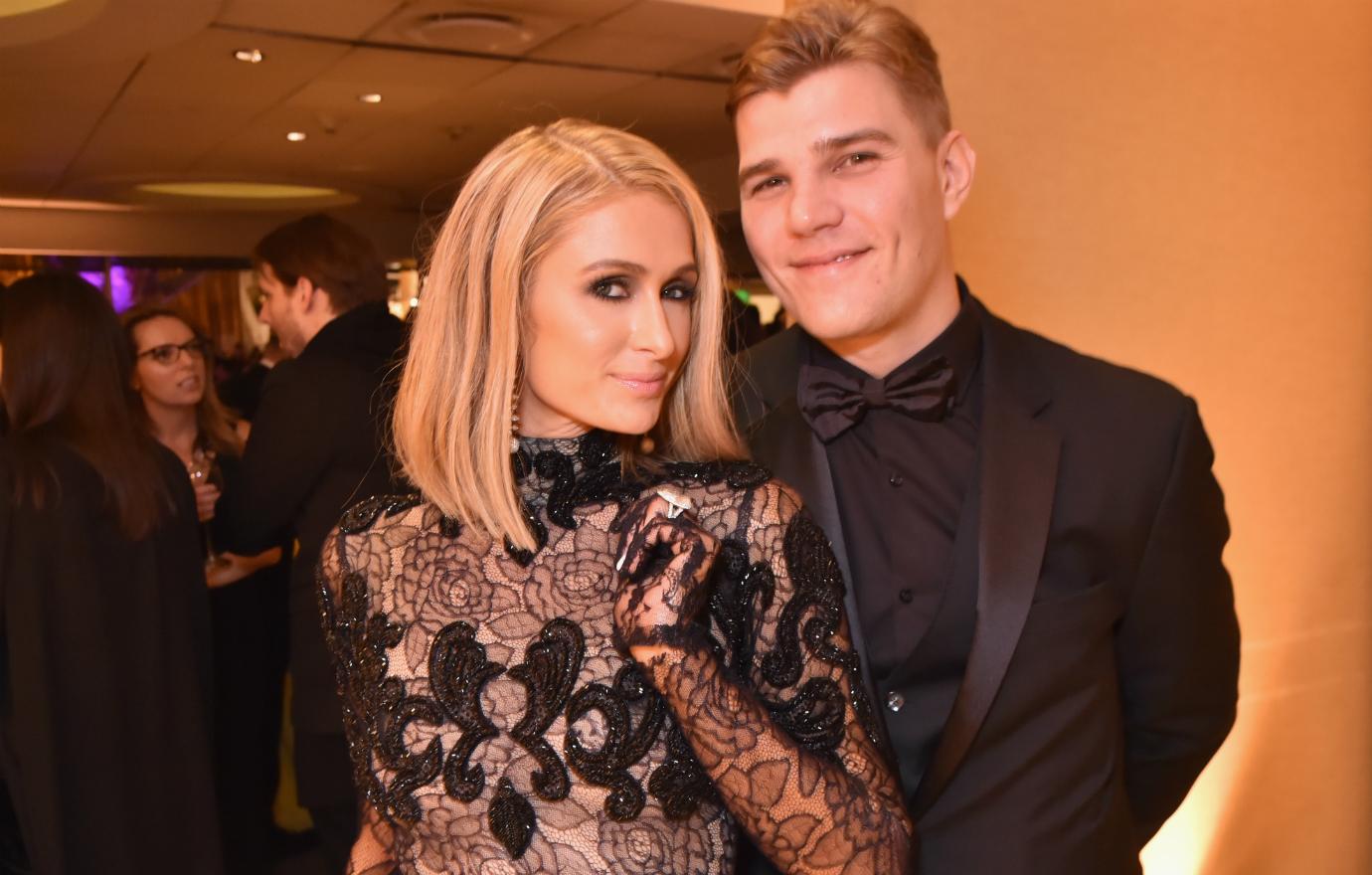 A source told Us Weekly in November 2018 that, "She broke up with him a couple of weeks ago. She has been out of the country in Dubai and Australia. Paris realized that it wasn't meant to be and he wasn't right for her. There were some problems along the way. She's done."
Article continues below advertisement
Paris Kept The Ring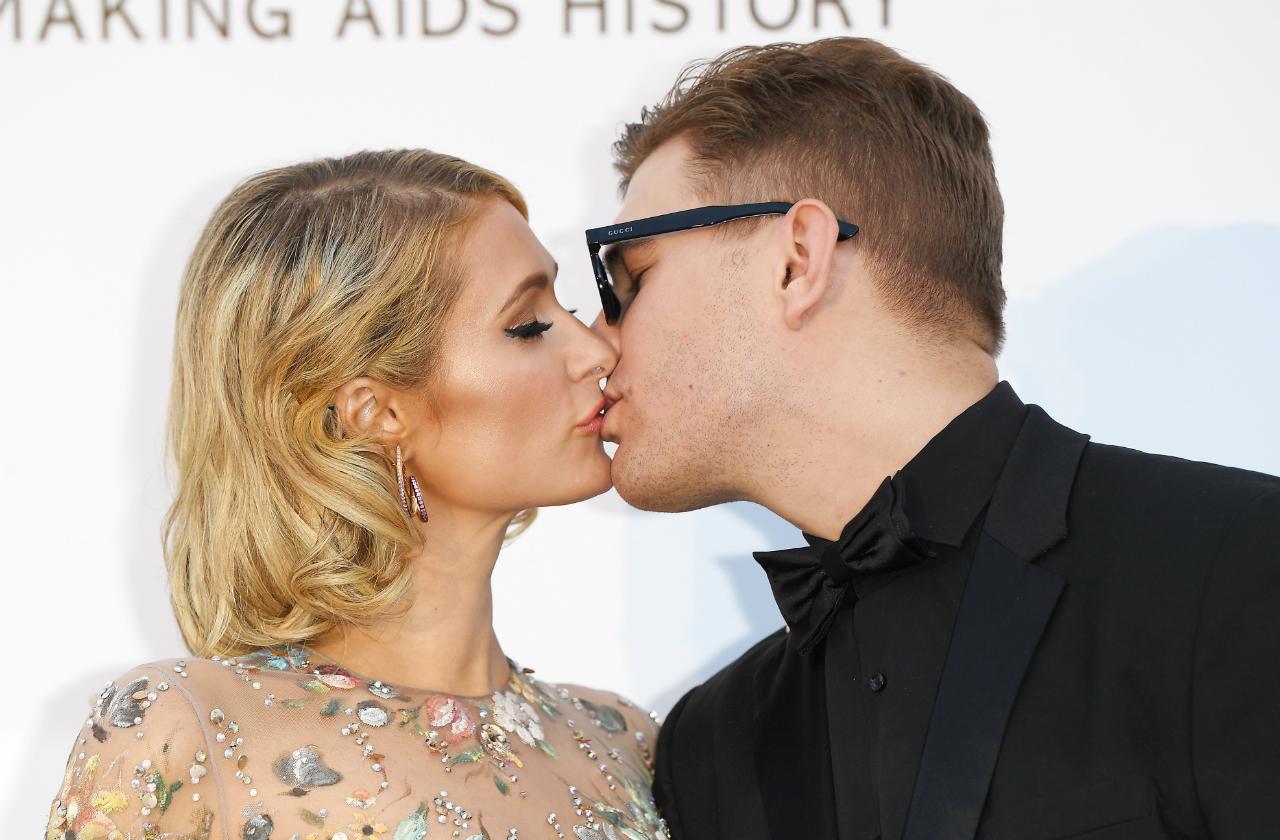 Chris proposed with a $2 million ring and rumors swirled that he wanted it back when the wedding was called off. Some wondered if he had even purchased it given that Paris has a supposed net worth of $300 million while Chris is estimated to be worth only about $4 million. Whether he did or not, rumor has it that Paris might have taken the ring off, but that she was still keeping the pricey stone for herself.
Article continues below advertisement
She's Just Fine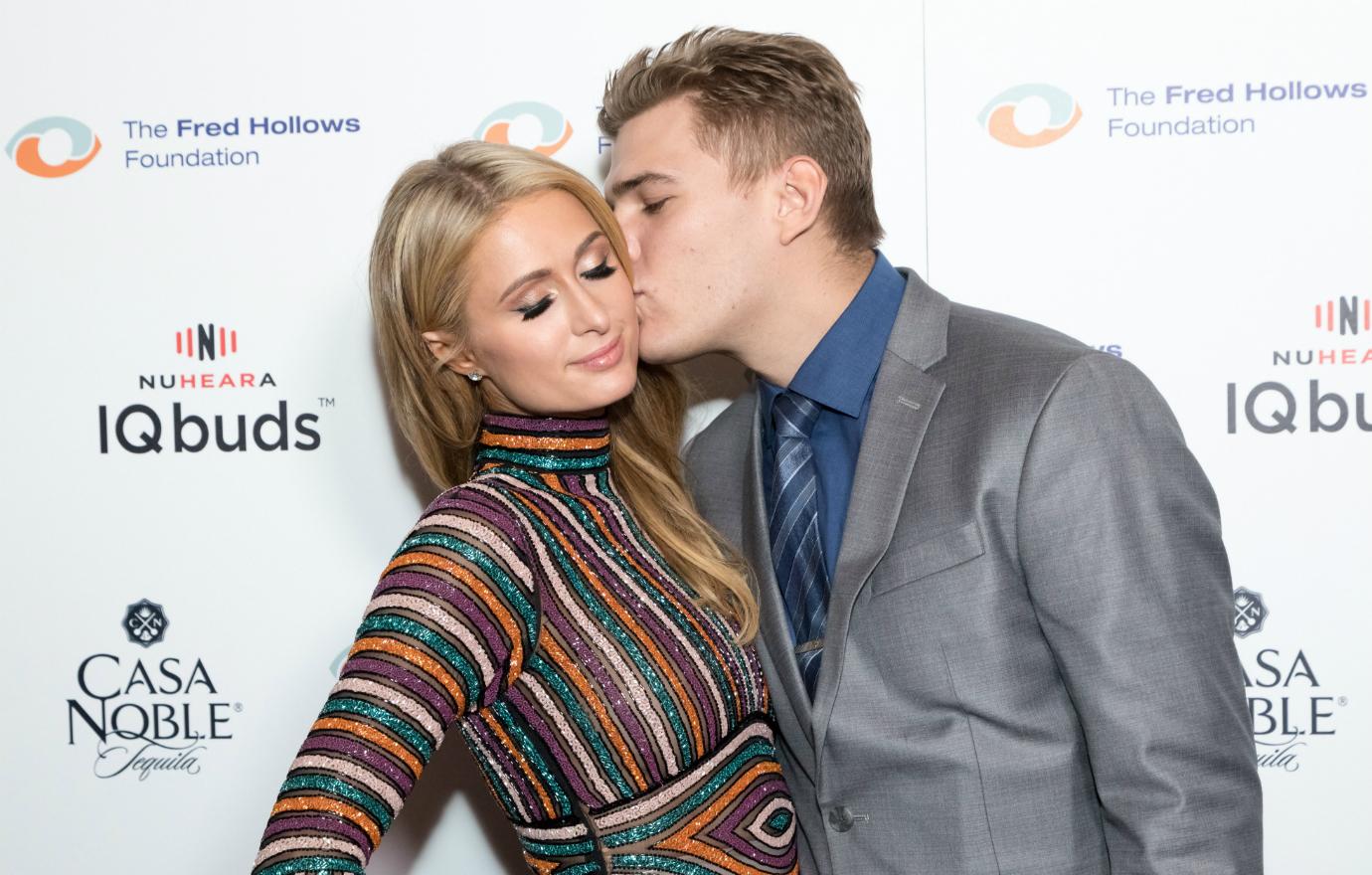 "I'm doing really good. I'm just really having my me time." "I just feel that when I fall in love, I fall in love fast and hard. It was this whirlwind romance, and I've always been obsessed with Disney stories and love stories, and I thought it was going to be my happy ending and I just realized after time that it wasn't the right decision."