PHOTOS
Russell Crowe Is Auctioning Off 227 Of His Most Expensive Possessions Amid Divorce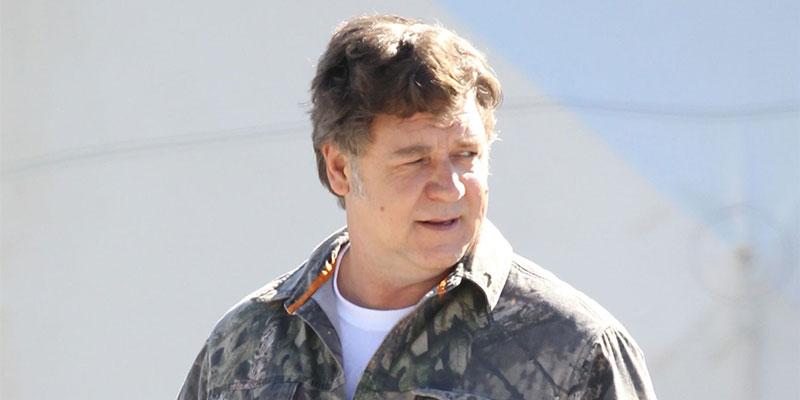 As many have said before, divorce is expensive. So much so, apparently, that Oscar winner Russell Crowe has been preparing for a massive auction featuring many of his possessions in April. Click through to find out more!
Article continues below advertisement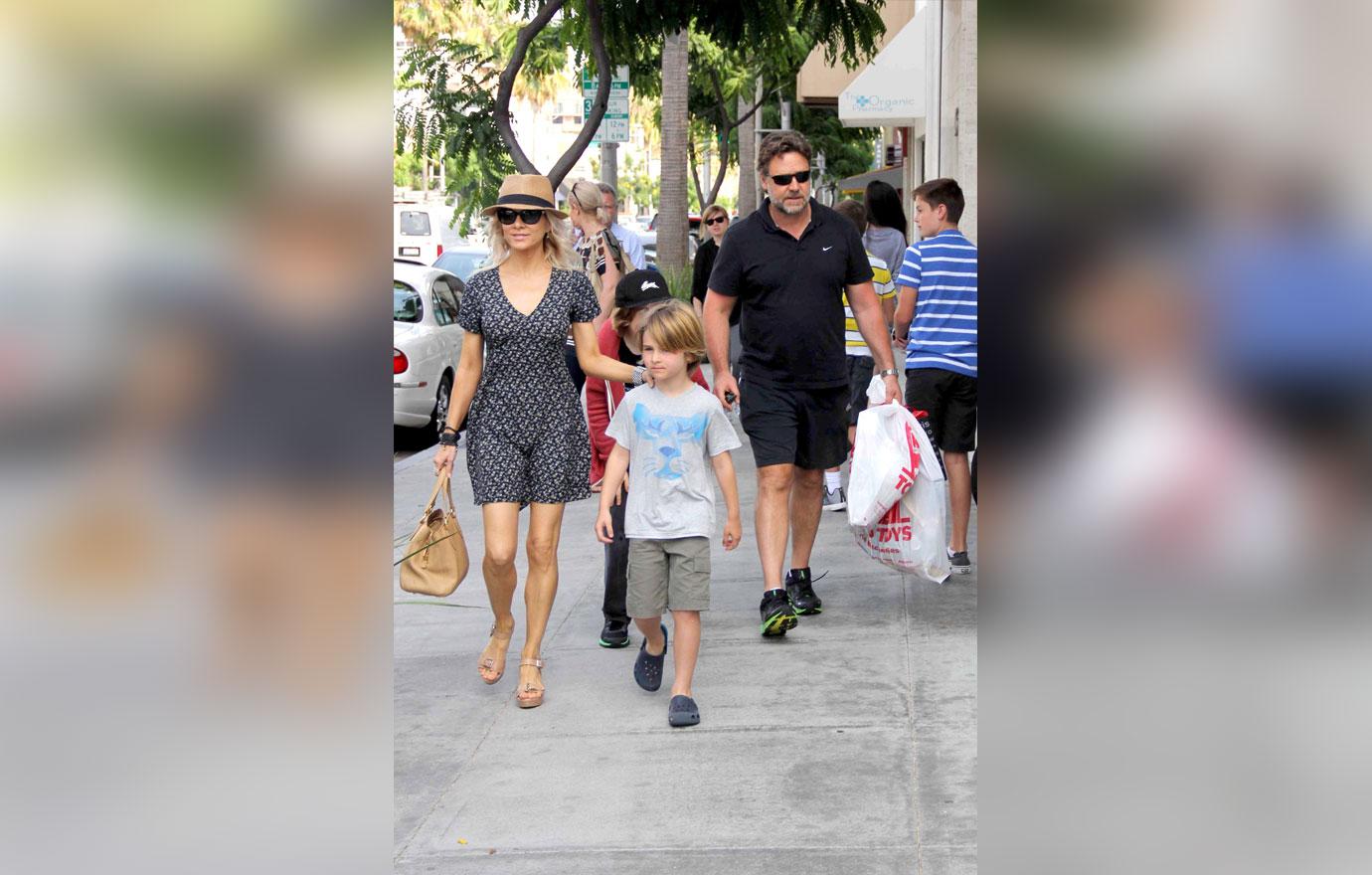 Though his soon-to-be ex-wife Danielle Spencer (mother of his sons Tennyson, 11, and Charles, 14) has been estranged from Russell since 2012, the two are not officially divorced.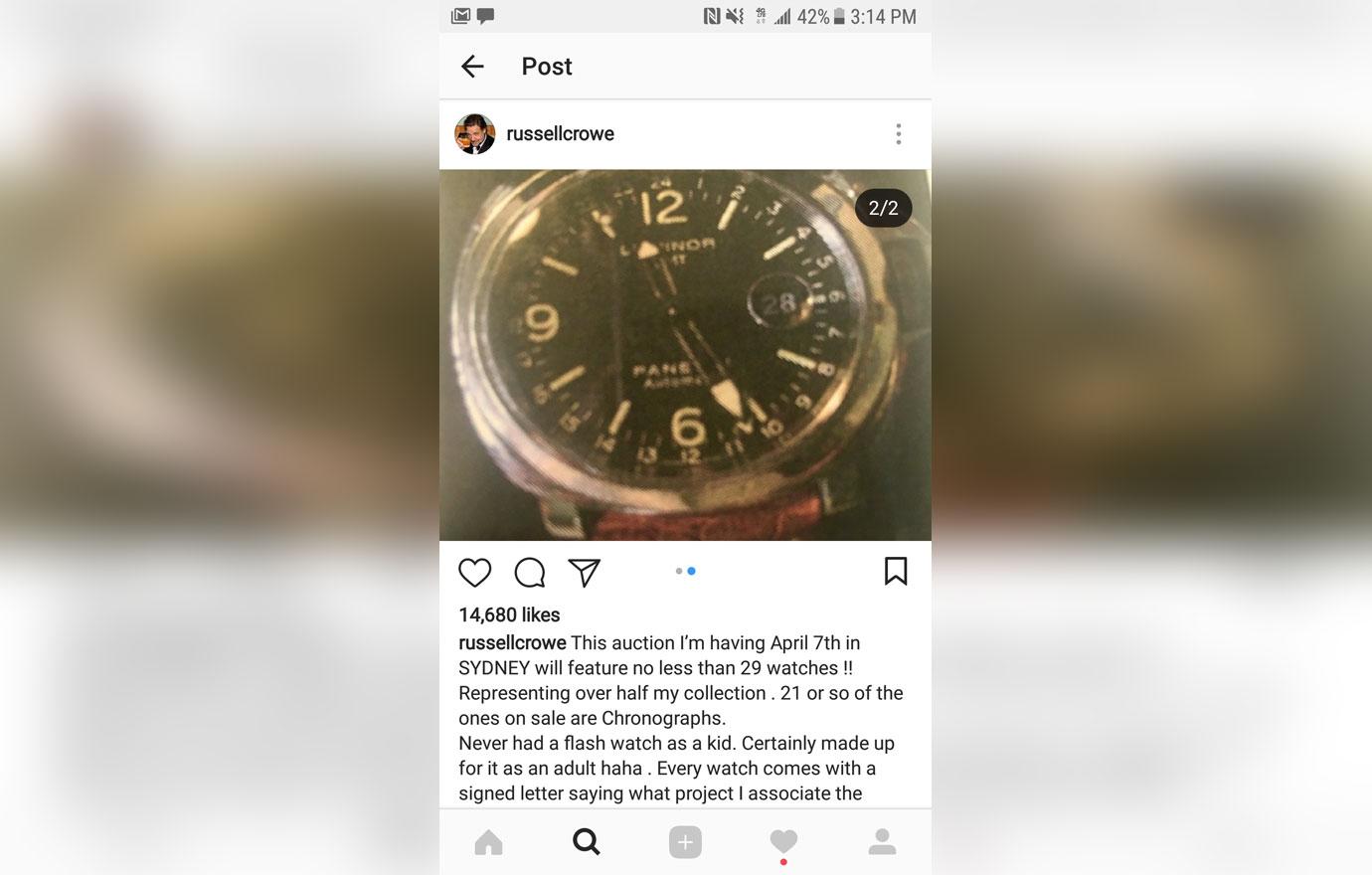 But, judging by the fact that Russell will be auctioning off a lot of his expensive possessions—including diamond rings, watches, guitars, movie memorabilia, a 2011 Mercedes, and fine art—there might have been a reason why the two haven't already made it official yet.
Article continues below advertisement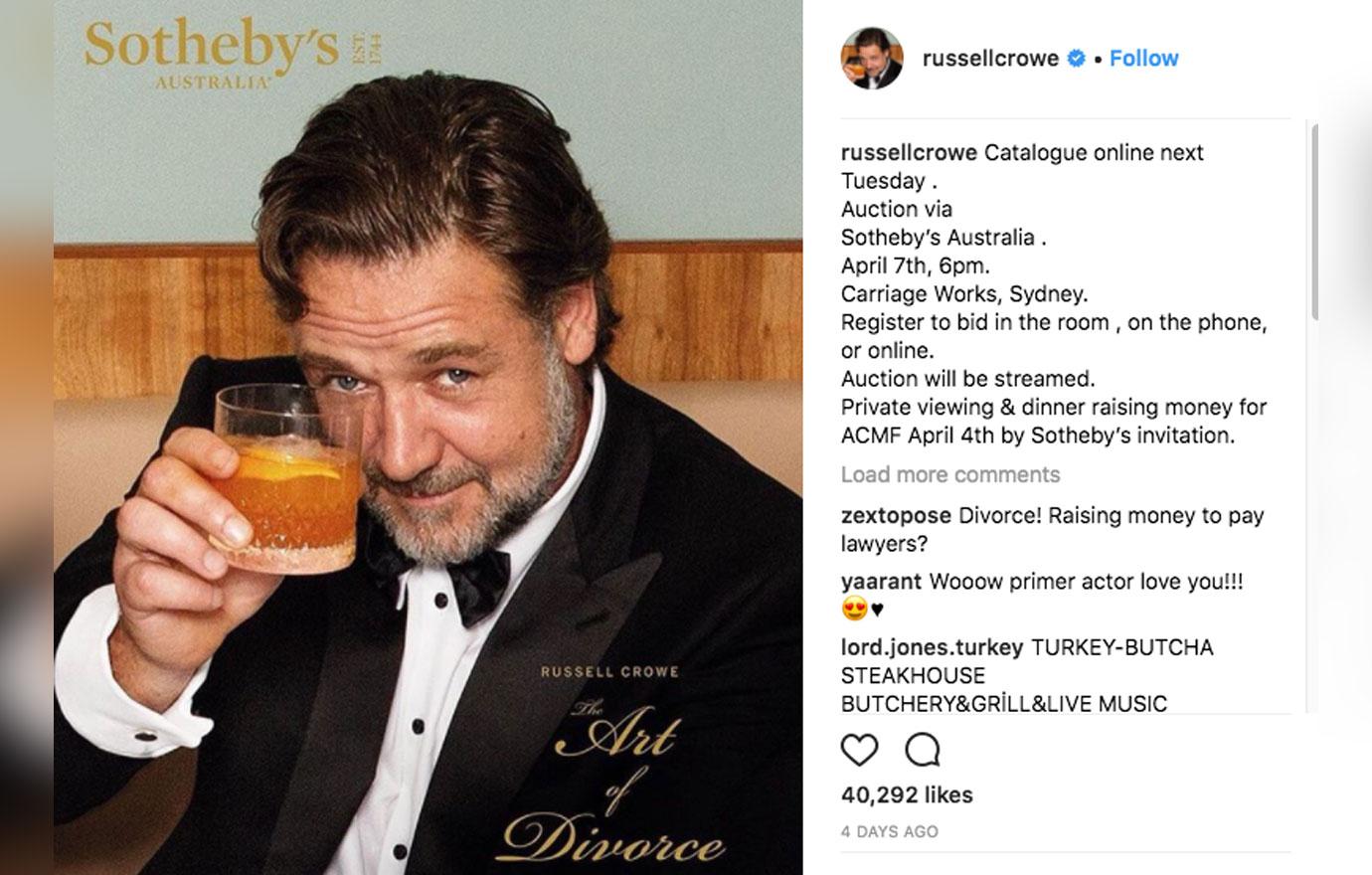 The Gladiator star has teamed with Sotheby's Australia for "The Art of Divorce," which will feature 227 of Russell's items (totaling thousands and thousands of dollars) and take place on April 7th, which would have been his and Danielle's 15th wedding anniversary.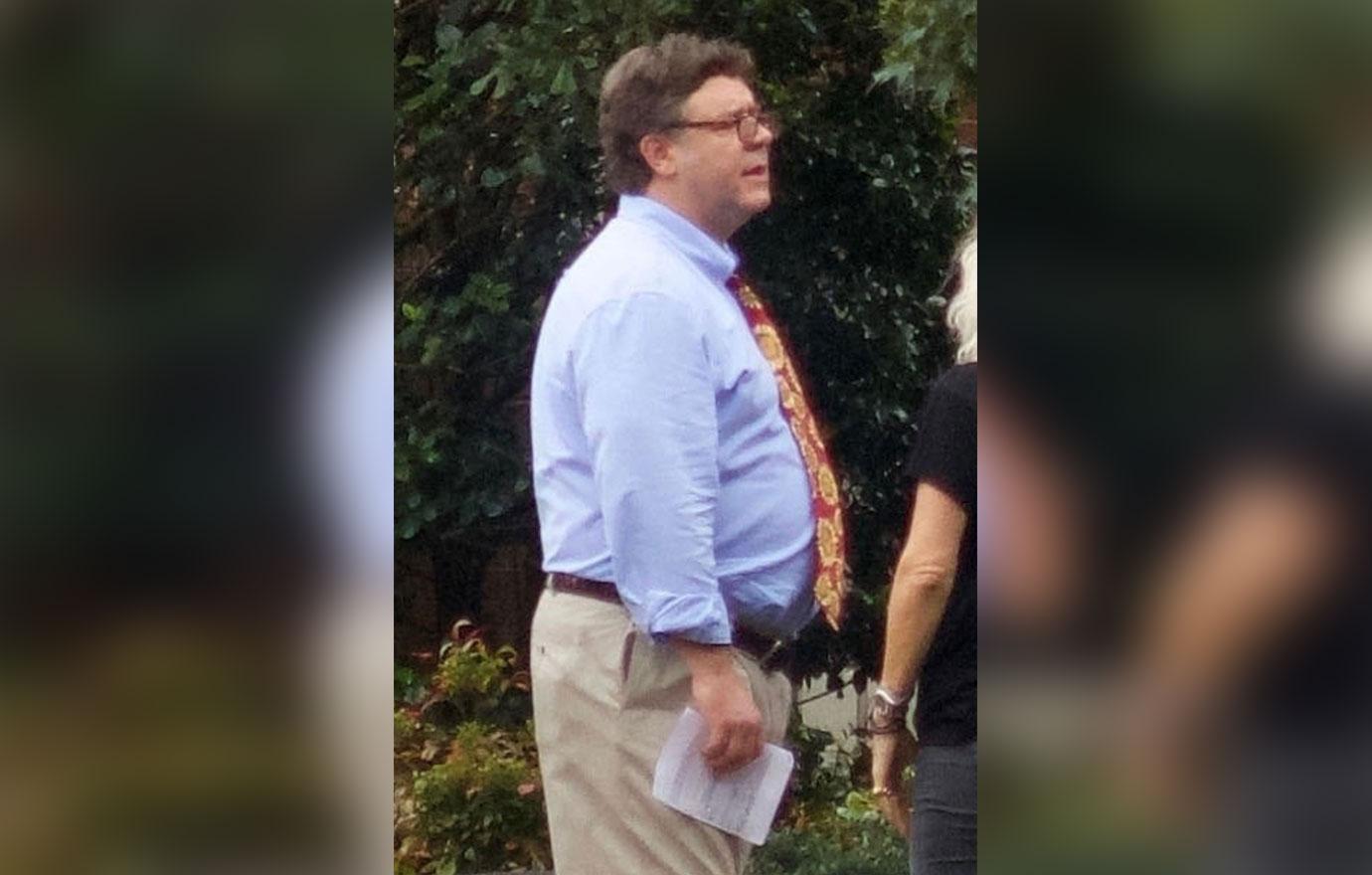 Through the Sotheby's press release, Russell stated, "Divorce has its way of making you really examine the things that are essential in life — and the things that are not."
Article continues below advertisement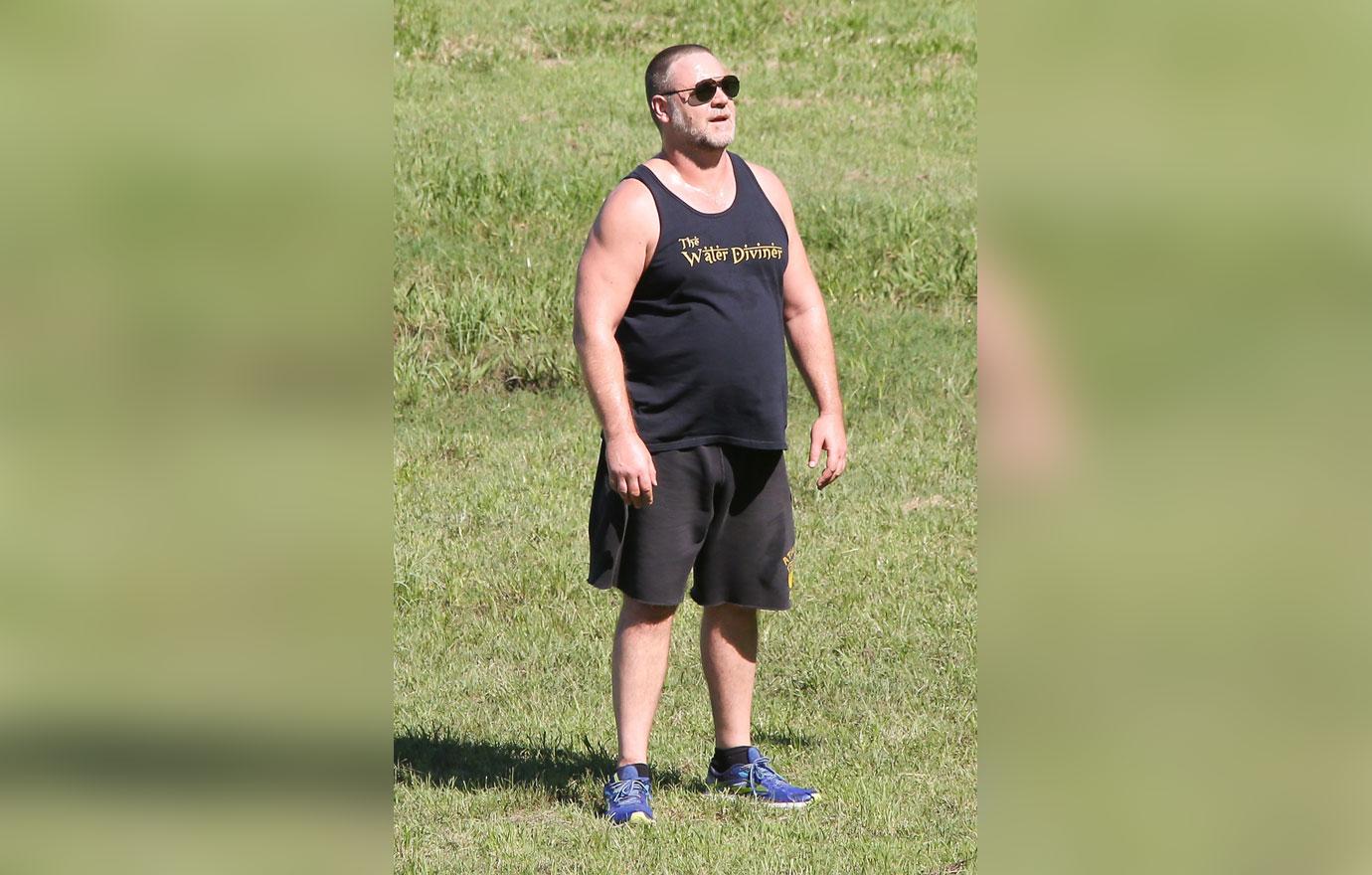 He continued, "Through the process I had a look around and realized I had a lot of stuff--career stuff, stuff I've collected, and stuff in general. So in the spirit of moving forward into fresh air, here's a portion of that collection of stuff."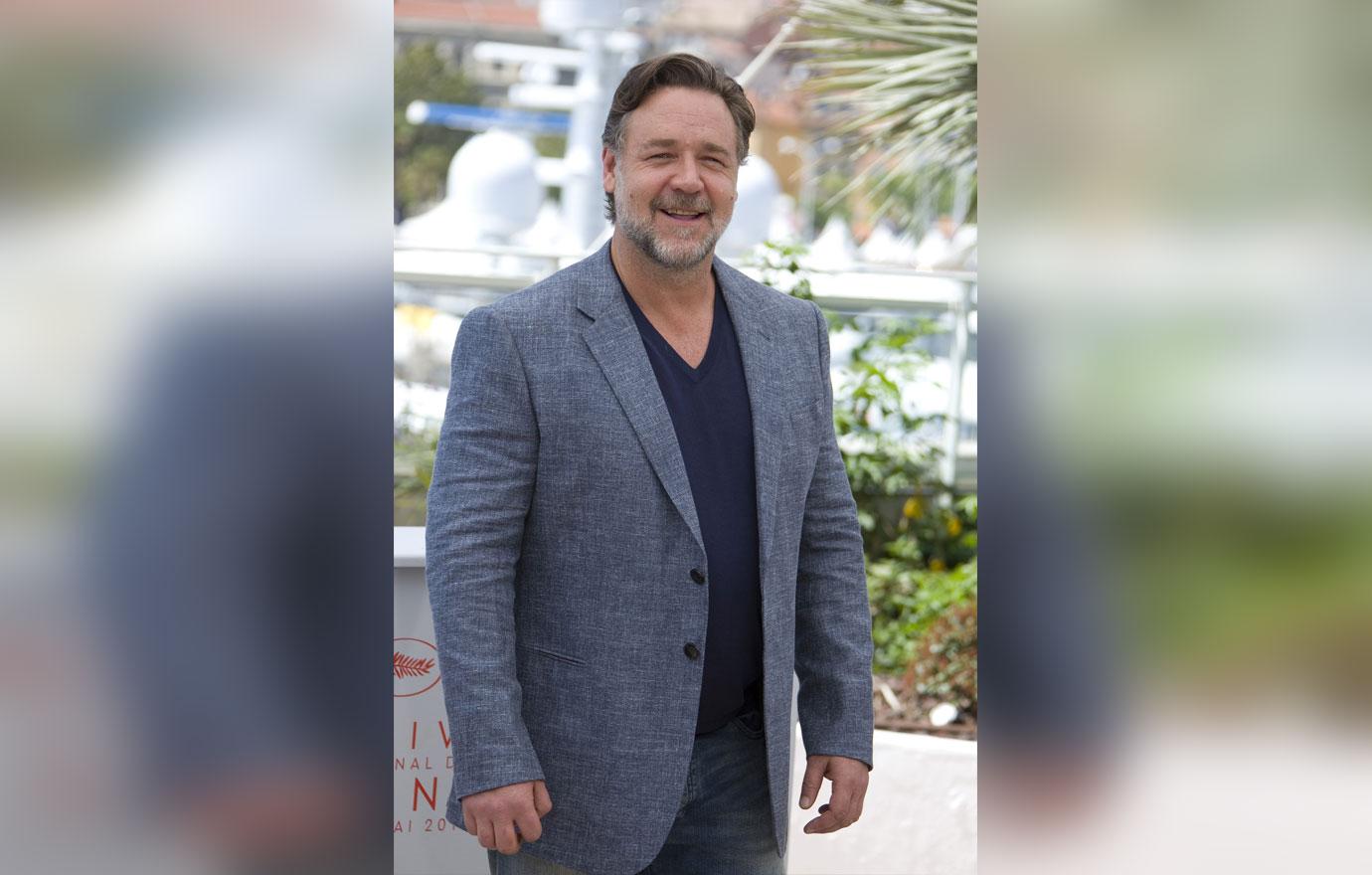 What do you think of Russell's decision to auction off his possessions amid his divorce? Sound off in the comment section!