PHOTOS
Ariel Winter & Sarah Hyland Match In Sexy Sheer Dresses For 'Modern Family' Wrap Party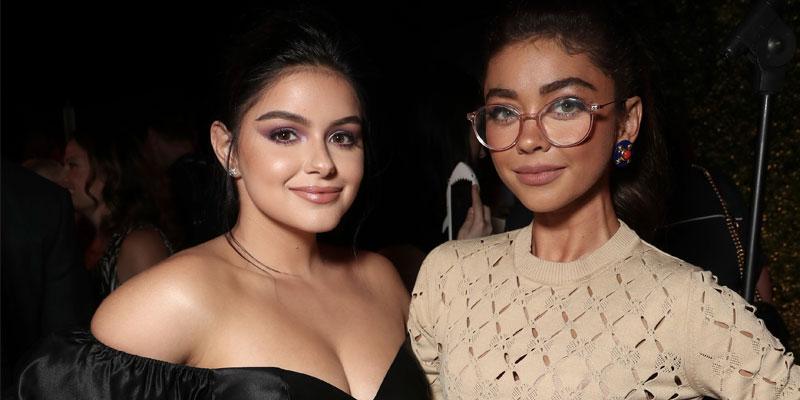 It's an end of an era for Modern Family fans. The cast of the beloved ABC sitcom celebrated their 11-year run with a wrap party at Los Angeles' Sunset Room on February 23. Costars Sarah Hyland and Ariel Winter turned heads at the bash when they coordinated with a couple of sexy black dresses. Their costar Sofia Vergara even got in on the memo!
Article continues below advertisement
Sarah, 29, posted a series of photos from the bash where she hugged her onscreen sister Ariel, 22, and onscreen brother Nolan Gould. "I love these people with all my heart. 11 years together is proof you and your TV sister will start wearing the same outfit, siblings for life will be made, and you'll forever fight over the same professor ? We'll always be Dunphys and we'll always have each other ❤️," the XOXO star captioned the snaps.
Ariel sported a a black sheer off-the-shoulder mini dress and sandals. She also wore a black bra and matching underwear. Sarah rocked a tight cocktail dress with spaghetti straps and black patent leather pointed pumps.
Article continues below advertisement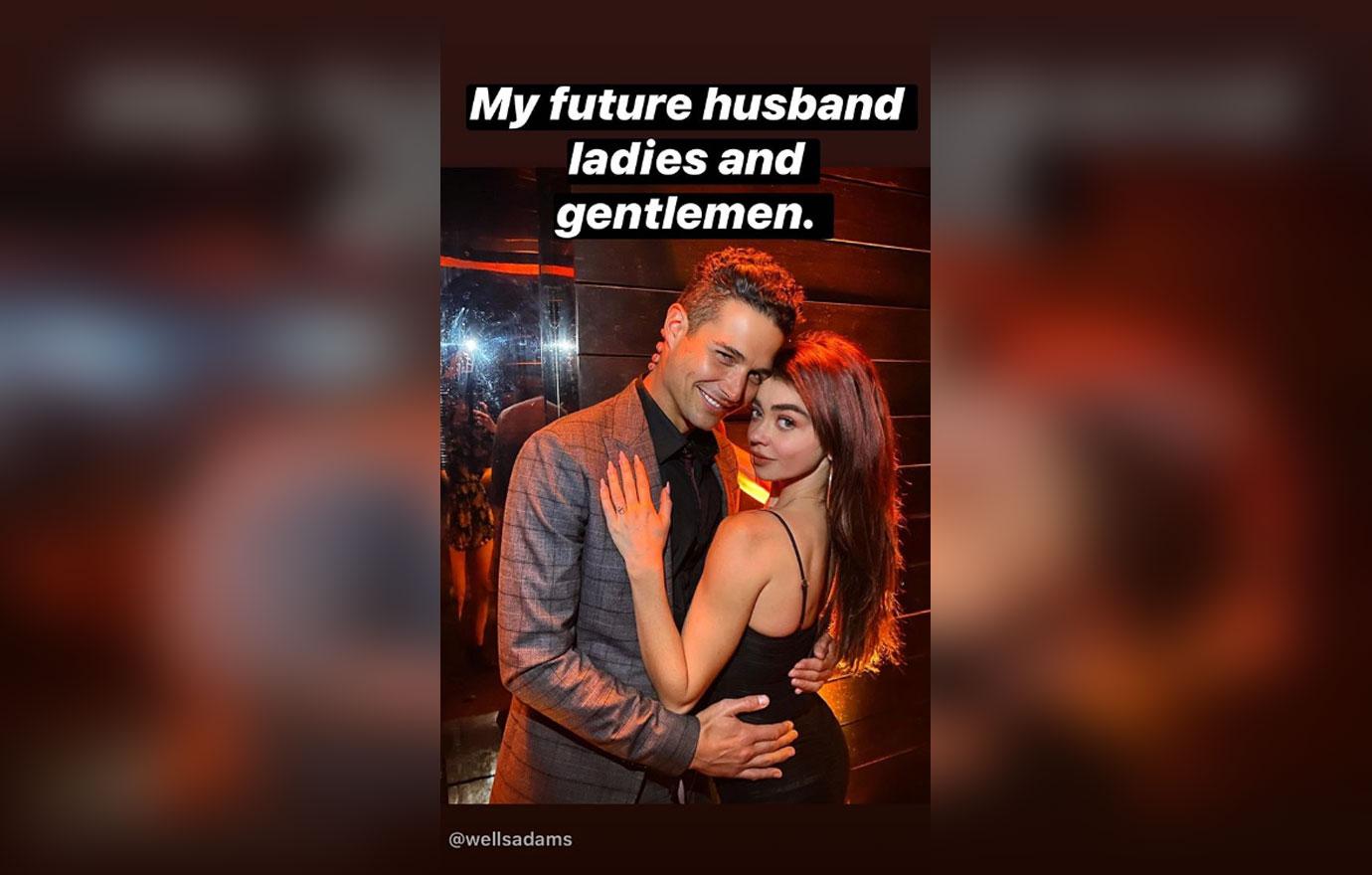 Sarah's fiancé Wells Adams also shared a photo from the wrap party and congratulated her on the show. Alongside a cute snap of the couple hugging, the Bachelorette alum, 34, wrote, "The Modern Family wrap party has great lighting and smoking hot cast members. Constantly amazed by you @sarahhyland."
Article continues below advertisement
He continued, "For over a decade you brought so much joy, laughter, tears, and heart to people everywhere. The world is a better place because of the work you and your wonderful cast and crew put in over the last 11 years. Proud to know ya kid."
Article continues below advertisement
Sofia shared a cast photo on Instagram and wrote, "I will never forget this set, this people ,there where only good times. Thank you Modern Family❤️❤️ Thank you Gloria Pritchett?."
Ariel posted a selfie from her trailer on the last day of shooting and captioned it, "In just a few hours we will series wrap on @abcmodernfam, and along with everything else, I will be saying goodbye to the trailer I have had for almost a decade. Goodbye trailer! Goodbye Alex plaque! ? #modernfamily #memories #family #farewell."
What are your thoughts on Sarah and Ariel's looks? Sound off in the comments below!