PHOTOS
Sofia Richie Becomes 'Family' — Did Scott Disick Just Confirm Their Engagement?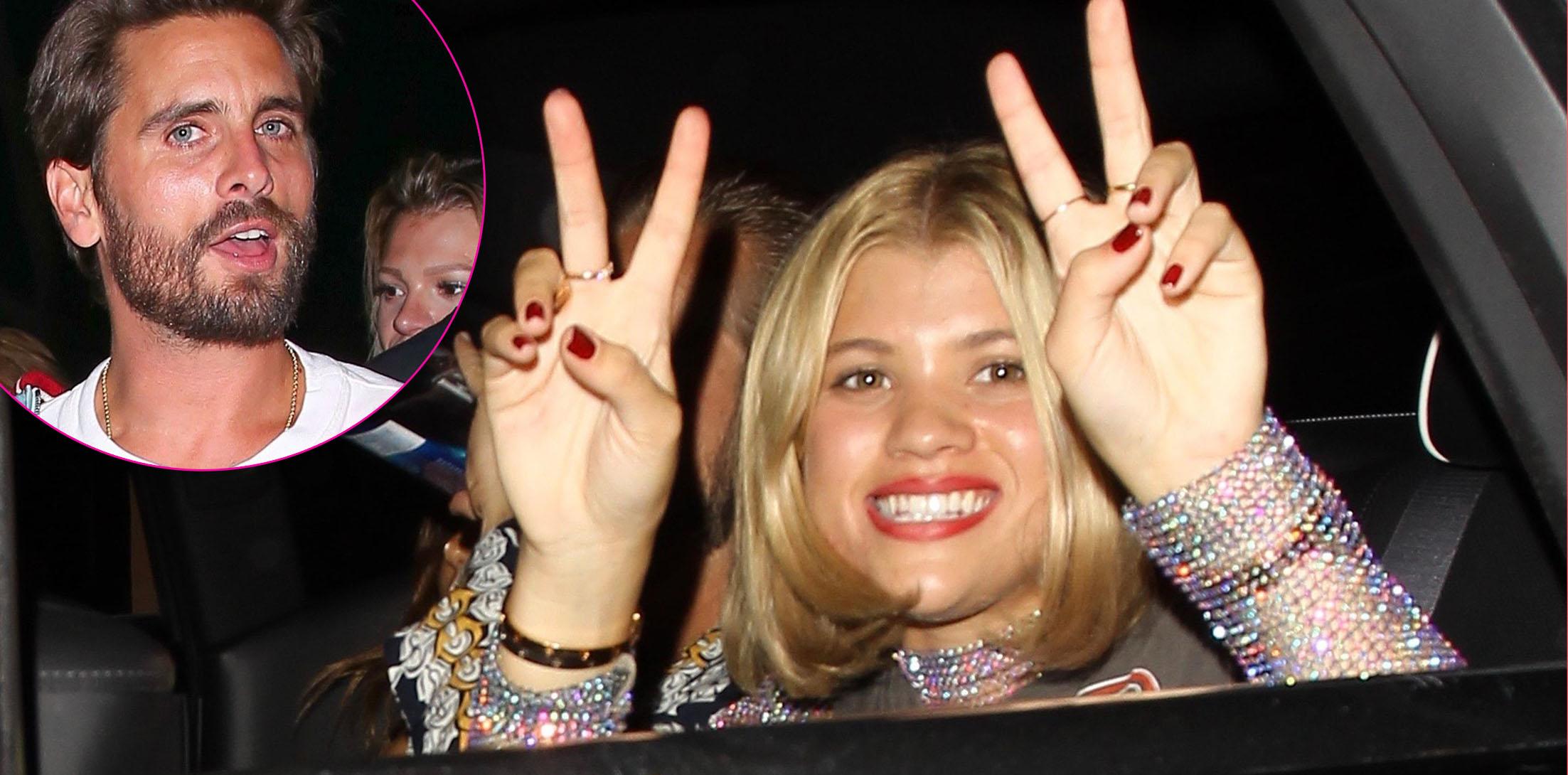 Sofia Richie and Scott Disick had everyone baffled after they were seen celebrating a special event with one another alongside close friends last week. They hugged and kissed on the lips as a hostess at the restaurant they were at brought out a platter reading "Congratulations Scott & Sofia." What that event is, we have yet to know for sure, but considering the reality star just affectionately referred to the 19-year-old as "family," it may be an engagement as first perceived!
Article continues below advertisement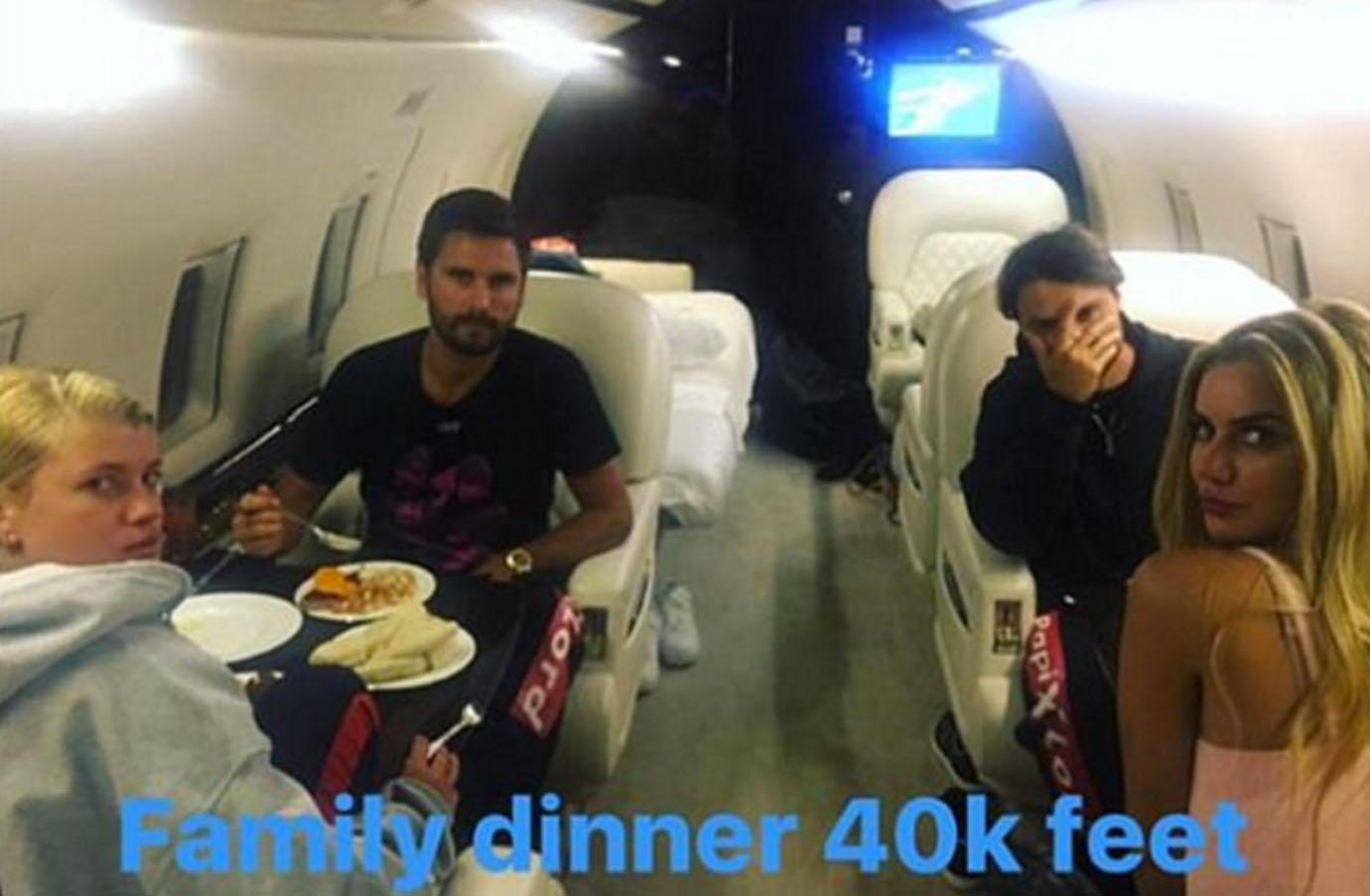 The couple has been in Miami for weeks, partying at LIV (though she is underage), holding hands on South Beach, and just enjoying one another's company. But now, they are heading back to Los Angeles, and Scott, who has been very public about Sofia on Instagram, shared this photo of them on a private jet. He captioned the image, "Family dinner 40k feet above the rest."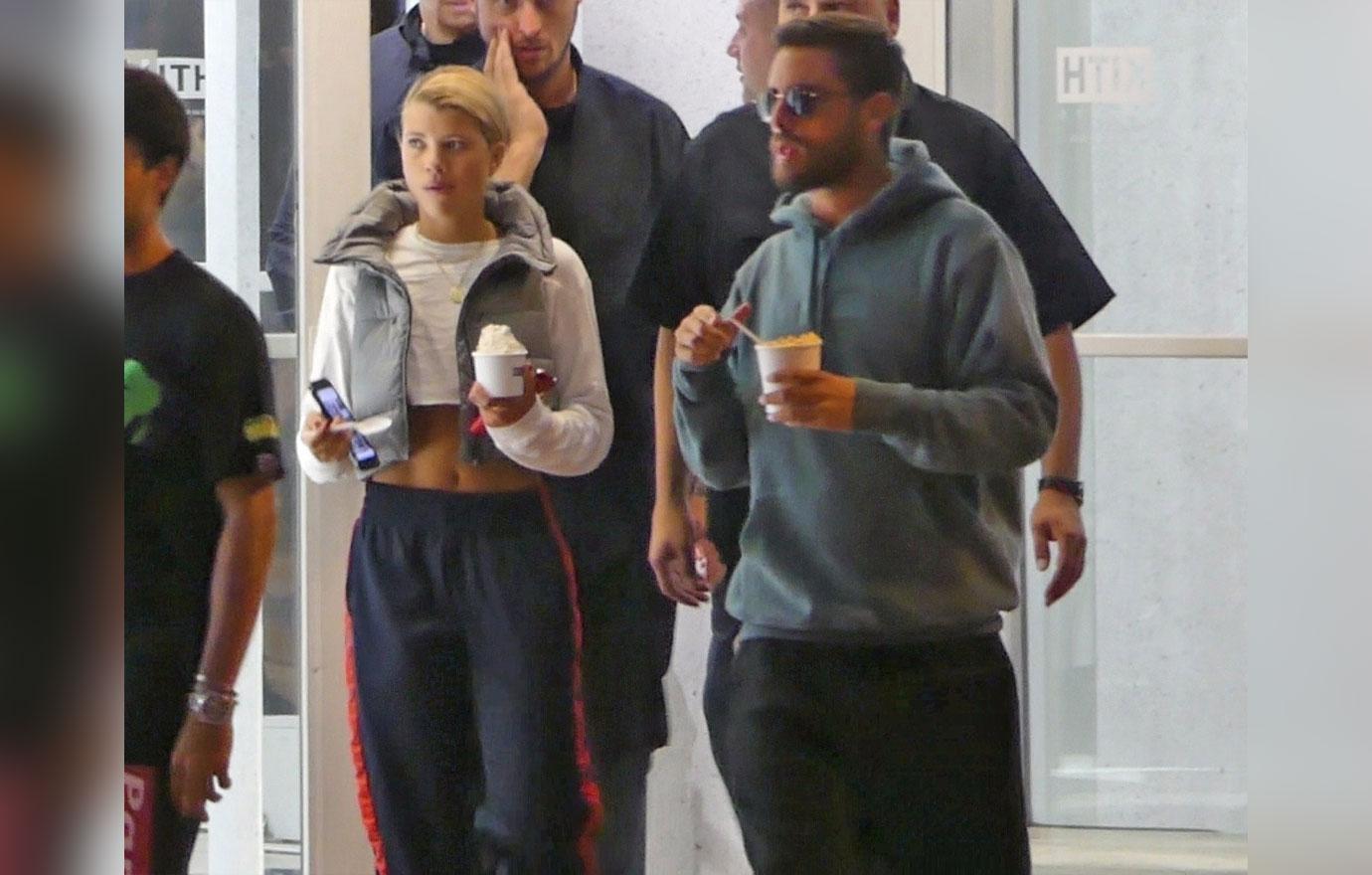 Though Scott was in a very public relationship with Kourtney Kardashian, the mother of his three children, for around nine years, he rarely posted photos of the two during their union, so it says a lot that the party animal is already sharing private moments with Sofia with his millions of fans.
Article continues below advertisement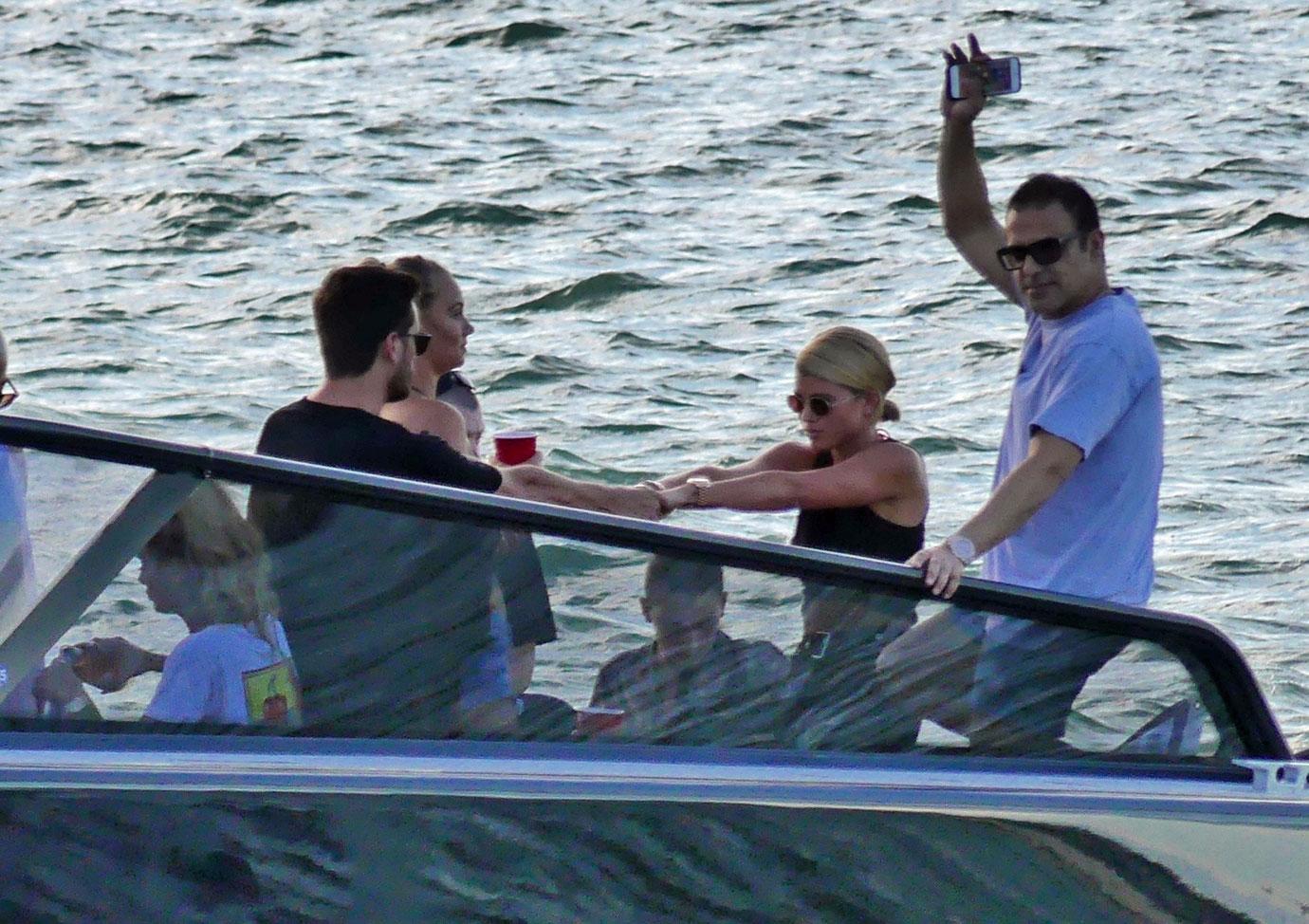 While Sofia initially denied any romantic involvement with Scott earlier this year, when they were seen getting close in Cannes, tweeting they are just "homies," that clearly is far from the truth. She has not said anything about their relationship status since, though she doesn't need to at this point, as a picture really is worth a thousand words.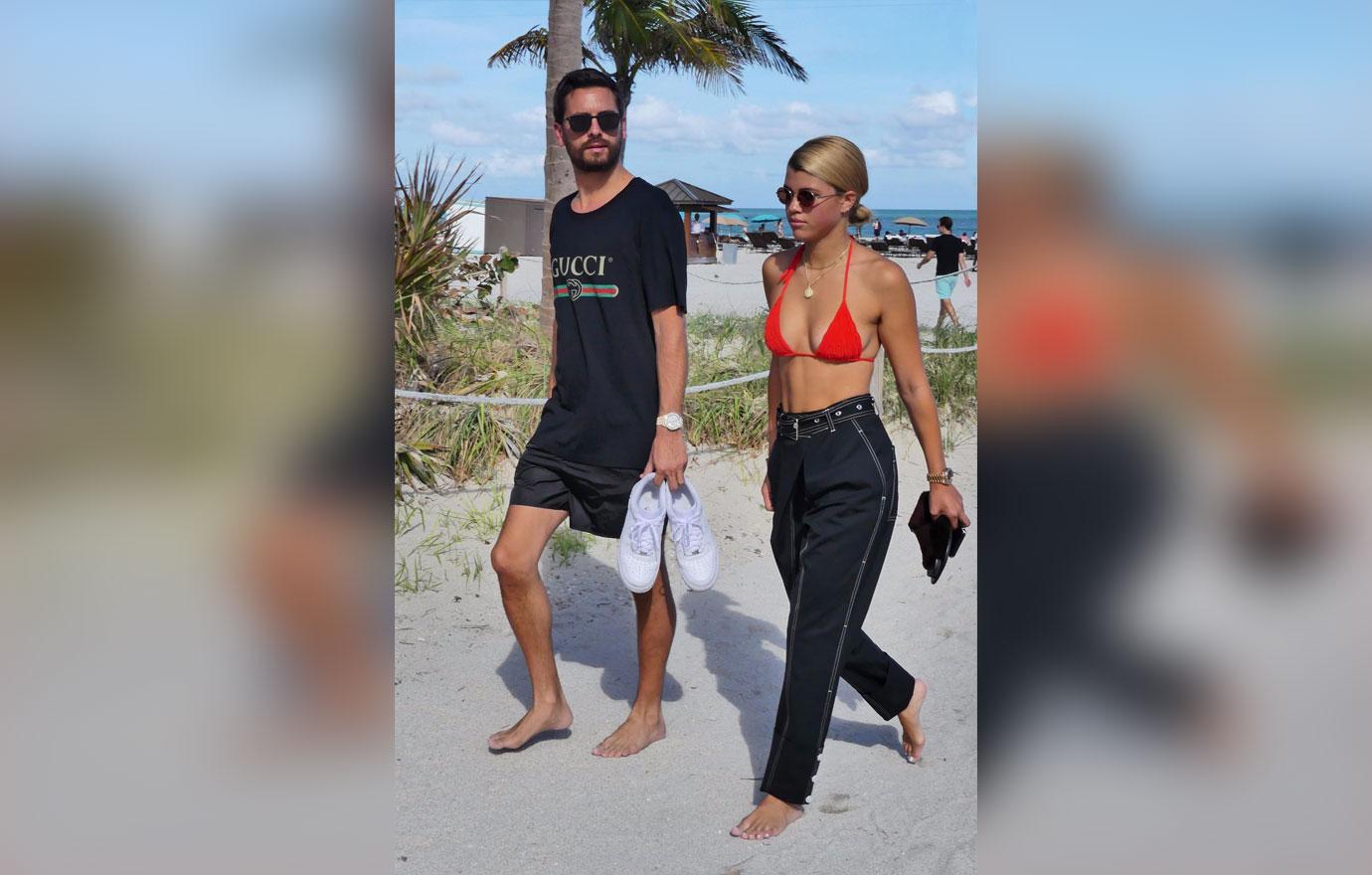 Many fans have gone to Twitter to berate Sofia's dad, Lionel, for allowing his daughter to date someone who is over ten years her senior, especially while she is still a teenager, but he has yet to say anything about his young daughter's love life.
Article continues below advertisement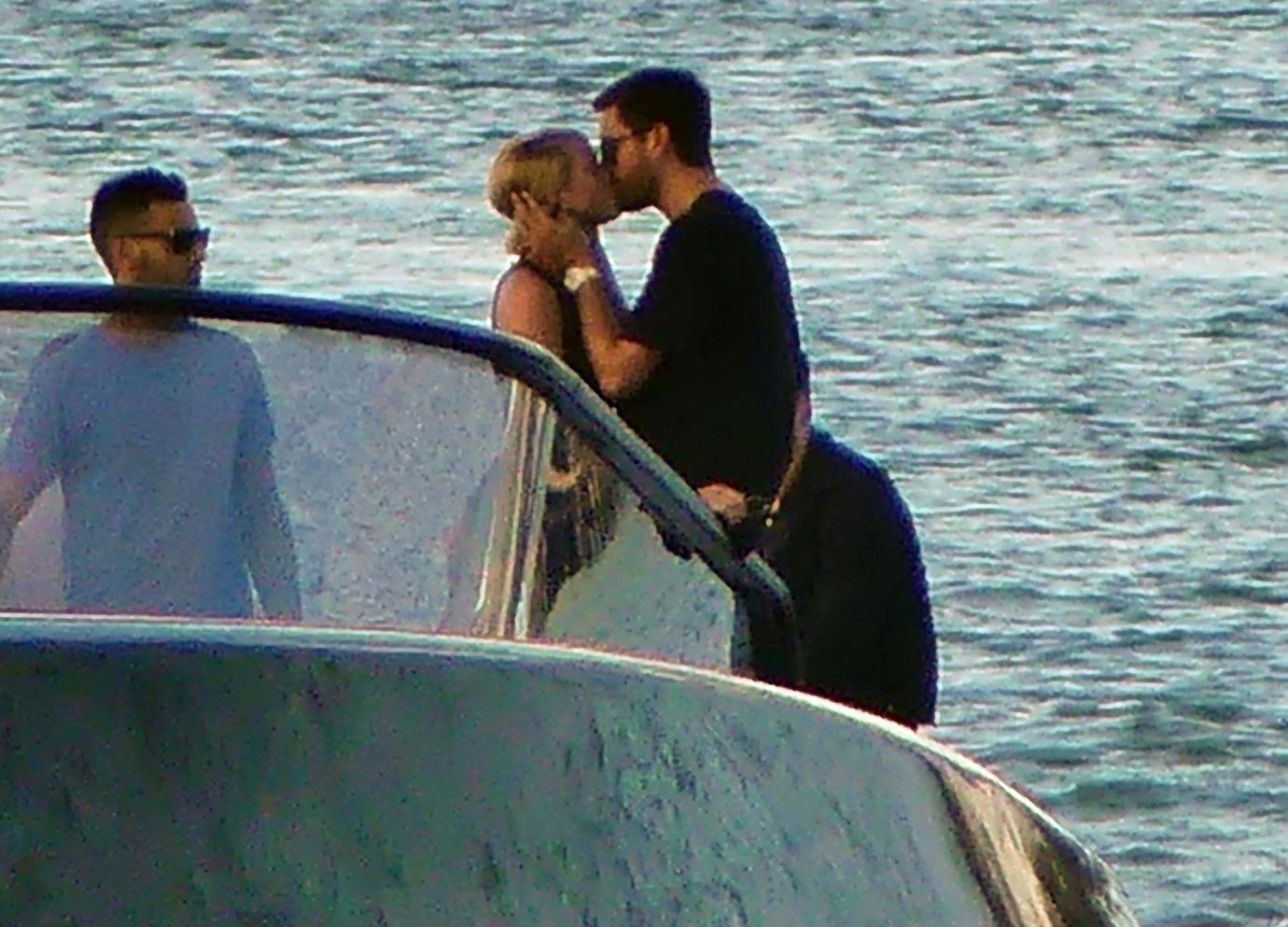 Something tells us Sofia made sure of that, just like she did last year, when she was reportedly dating Justin Bieber. At the time, when asked by reporters about the relationship status, Lionel said, "I'm not going there. I have strict orders not to go there." Now that's a supportive parent!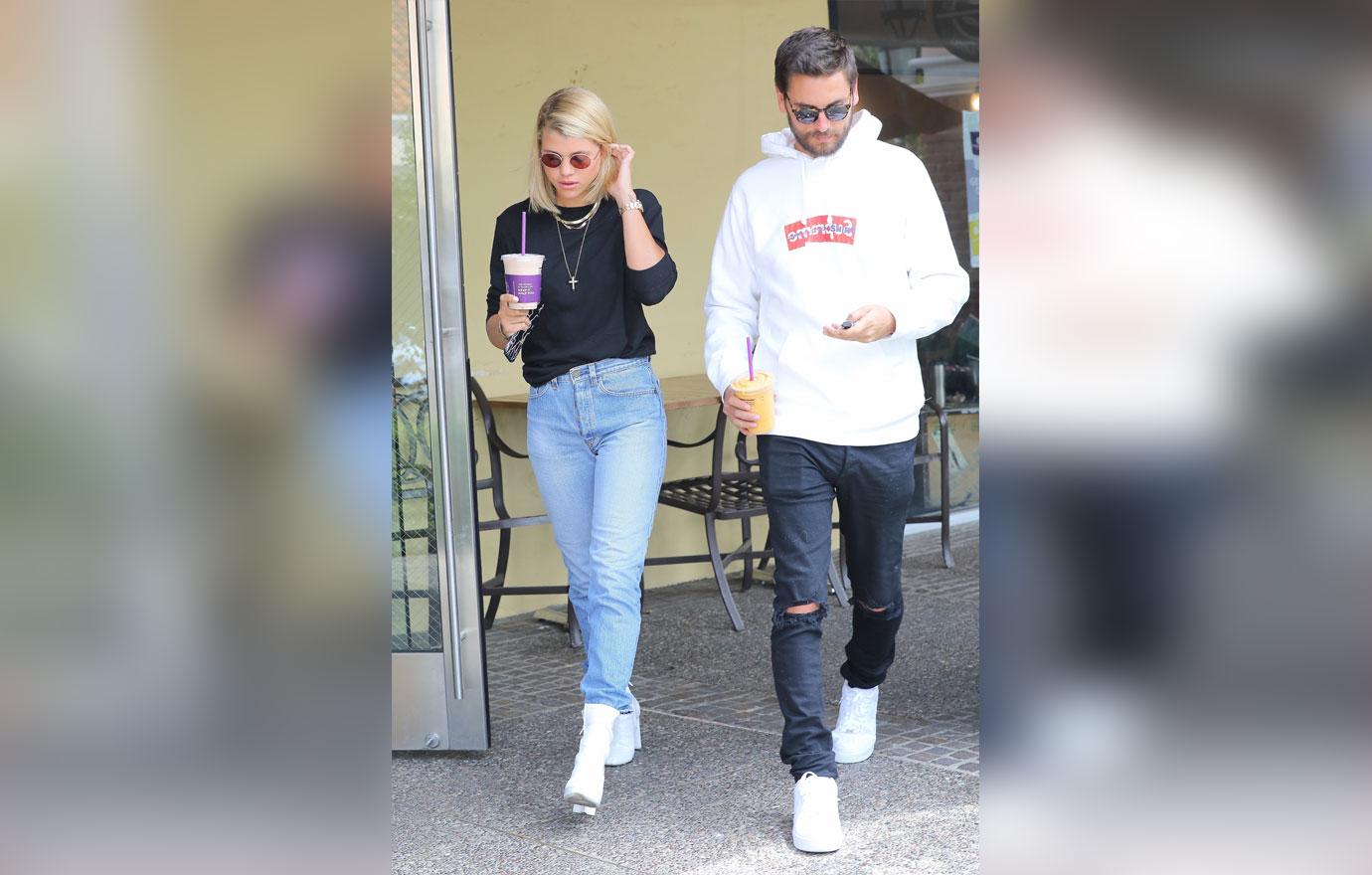 What are your thoughts on Scott calling Sofia "family?" Let us know in the comments section.