PHOTOS
Selena Gomez Spotted On Bike With Assistant Post Split From The Weeknd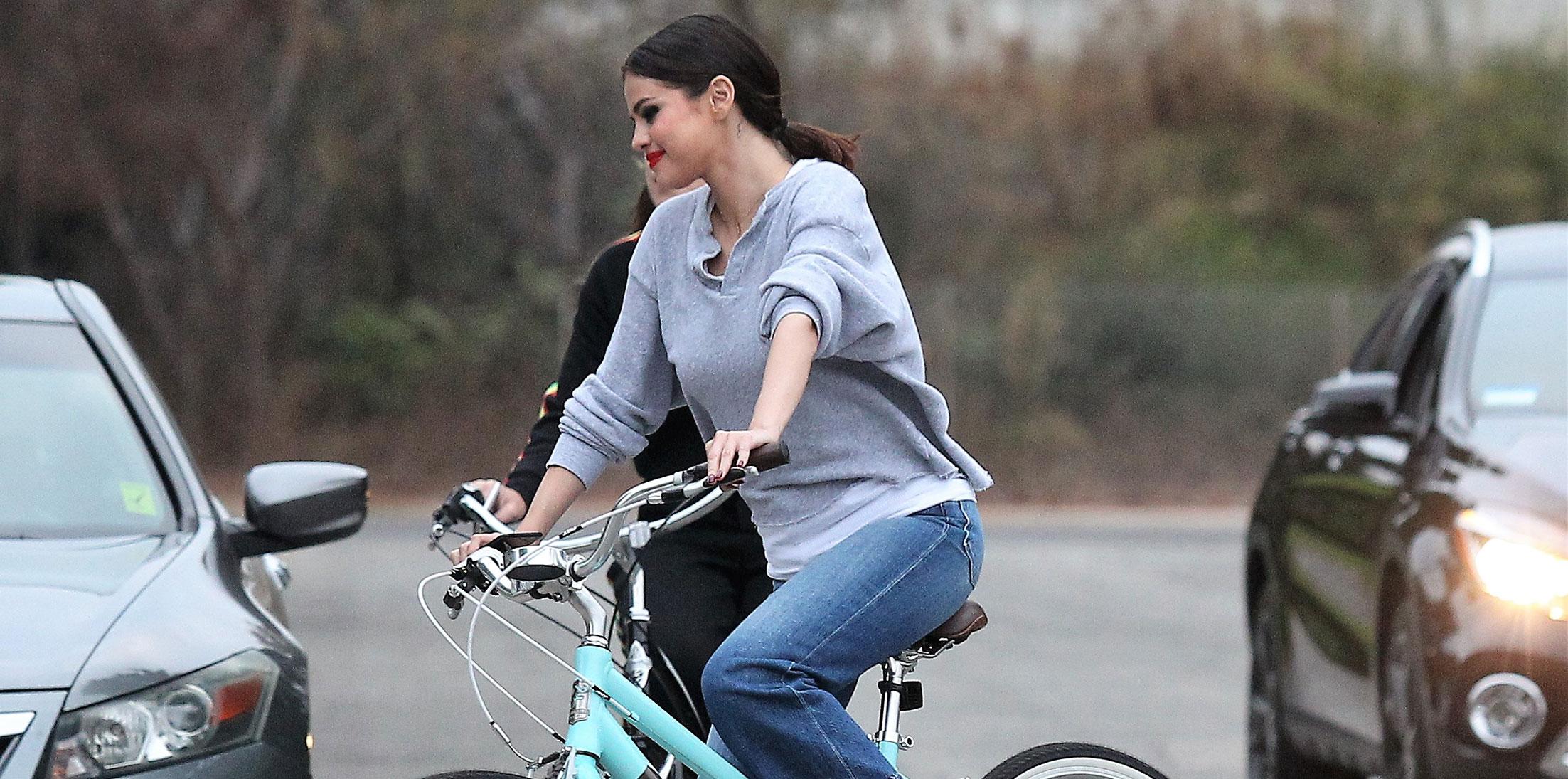 Selena Gomez might be under a lot of stress lately, as she and The Weeknd just ended their relationship after ten months together. Rumors have been swirling that her ex Justin Bieber was the cause for this, as the "Starboy" crooner first unfollowed her friends and family before they ended things permanently. The "Come and Get It" singer channeled her energy for the better, as she rode her bike with her assistant and was greeted by some surprise visitors!
Article continues below advertisement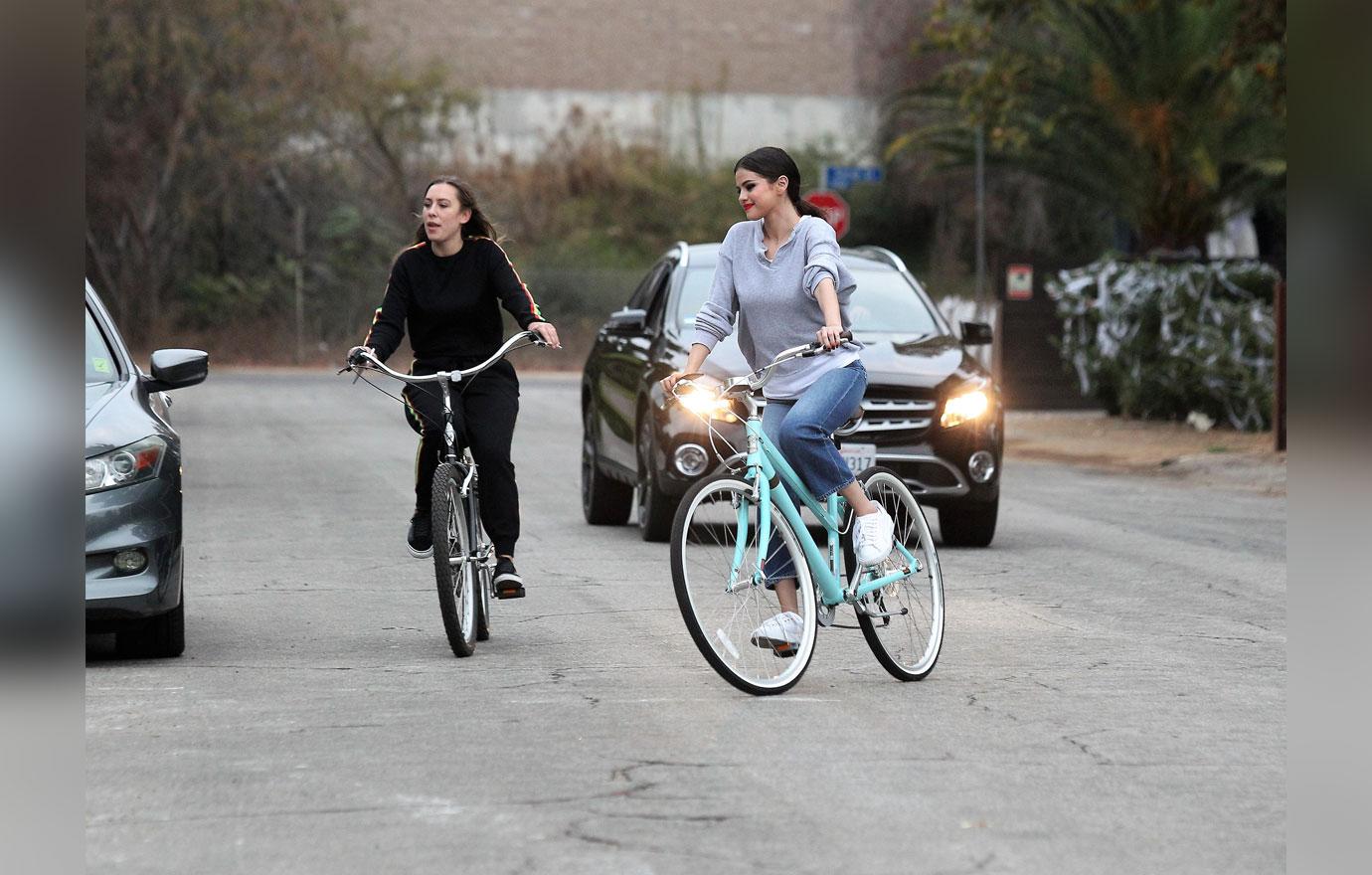 She put the pedal to the metal with her production assistant, Theresa Mingus, on a cloudy day in Los Angeles.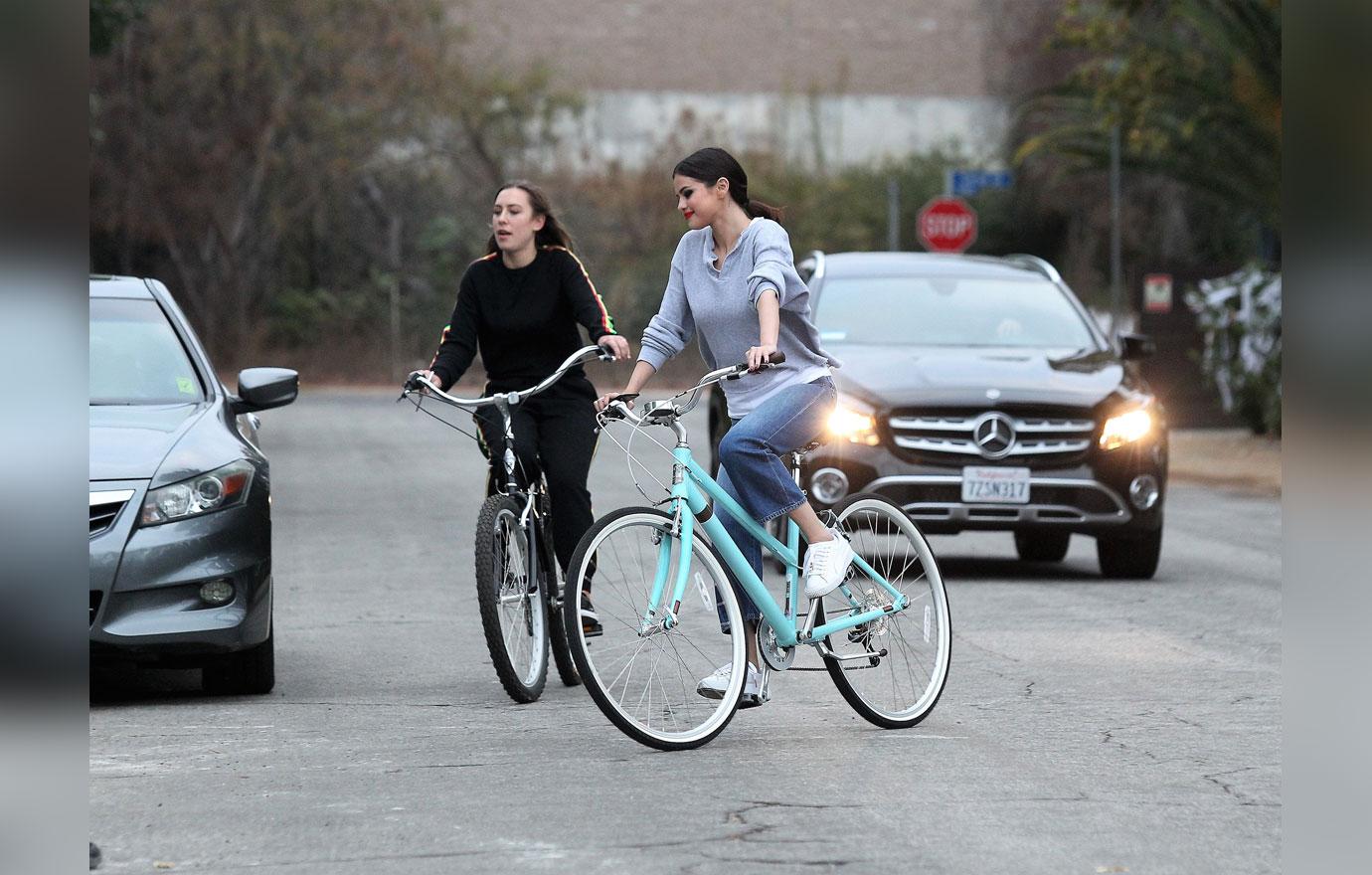 Ever the expert at looking chic and casual, Selena rocked a grey sweater with the sleeves rolled up, jeans and some sneakers.
Article continues below advertisement
She was bombarded by some adorable distractions, as her and Theresa rode their bike into a park where several of her fans were playing! Awe!
Even though they chased after her, she wasn't scared at all as she played some basketball with them, took some photos, and did an Instagram video where she told one of the fans named Sky "I love you." What a trooper!
Article continues below advertisement
She looked in good spirits as she definitely knew her way around a basketball and made her tons of fans happy, the same way they did for her that day.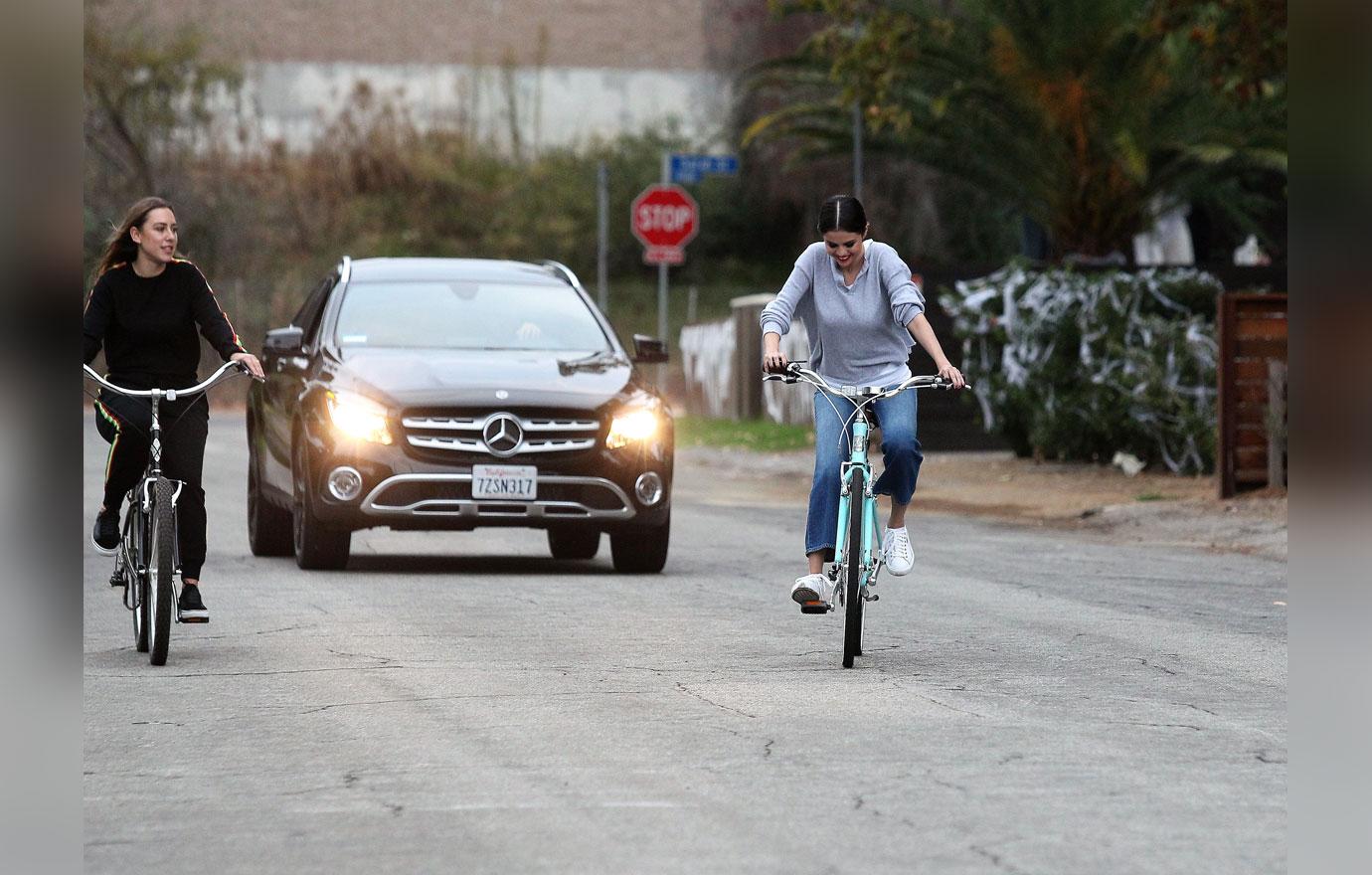 Maybe this is what she needed after going through another devastating breakup with The Weeknd, who just posted a photo of him dressing up as Justin for Halloween.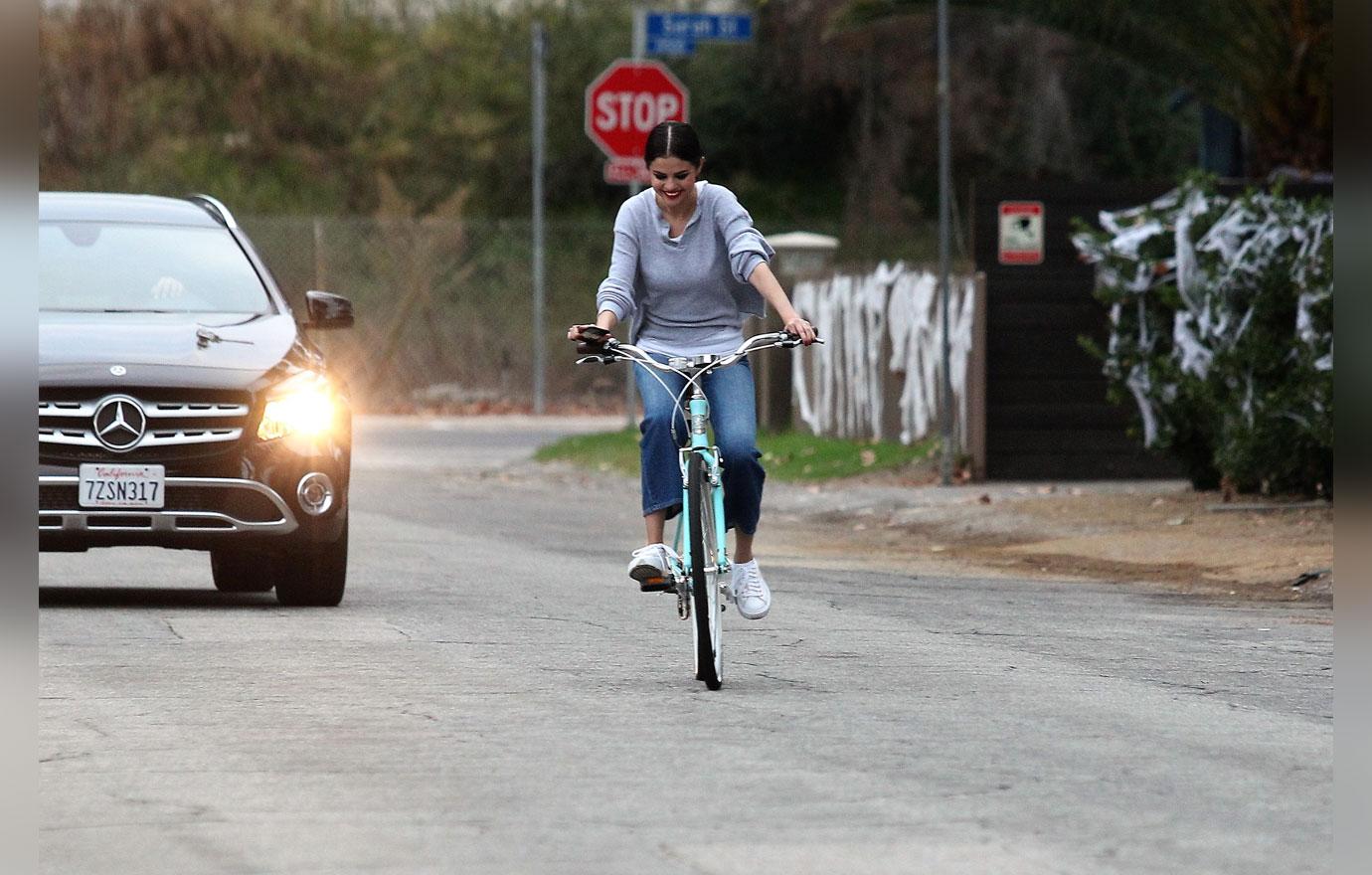 What are your thoughts on Selena's future after her breakup with The Weeknd? Sound off in the comments!