PHOTOS
Serena Williams And Anna Wintour Attend The VIP Dinner For WIRED's 25th Anniversary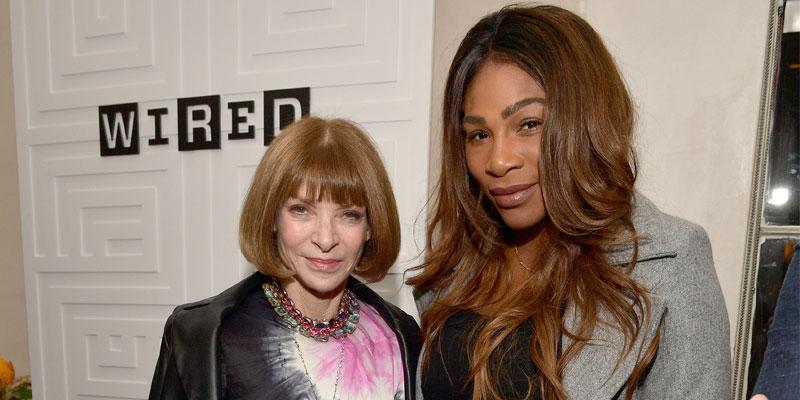 Serena Williams, Anna Wintour, Nicholas Thompson, and more attended the VIP Dinner For Wired's 25th Anniversary in San Francisco on Sunday night. Scroll through to see pictures of the event.
Article continues below advertisement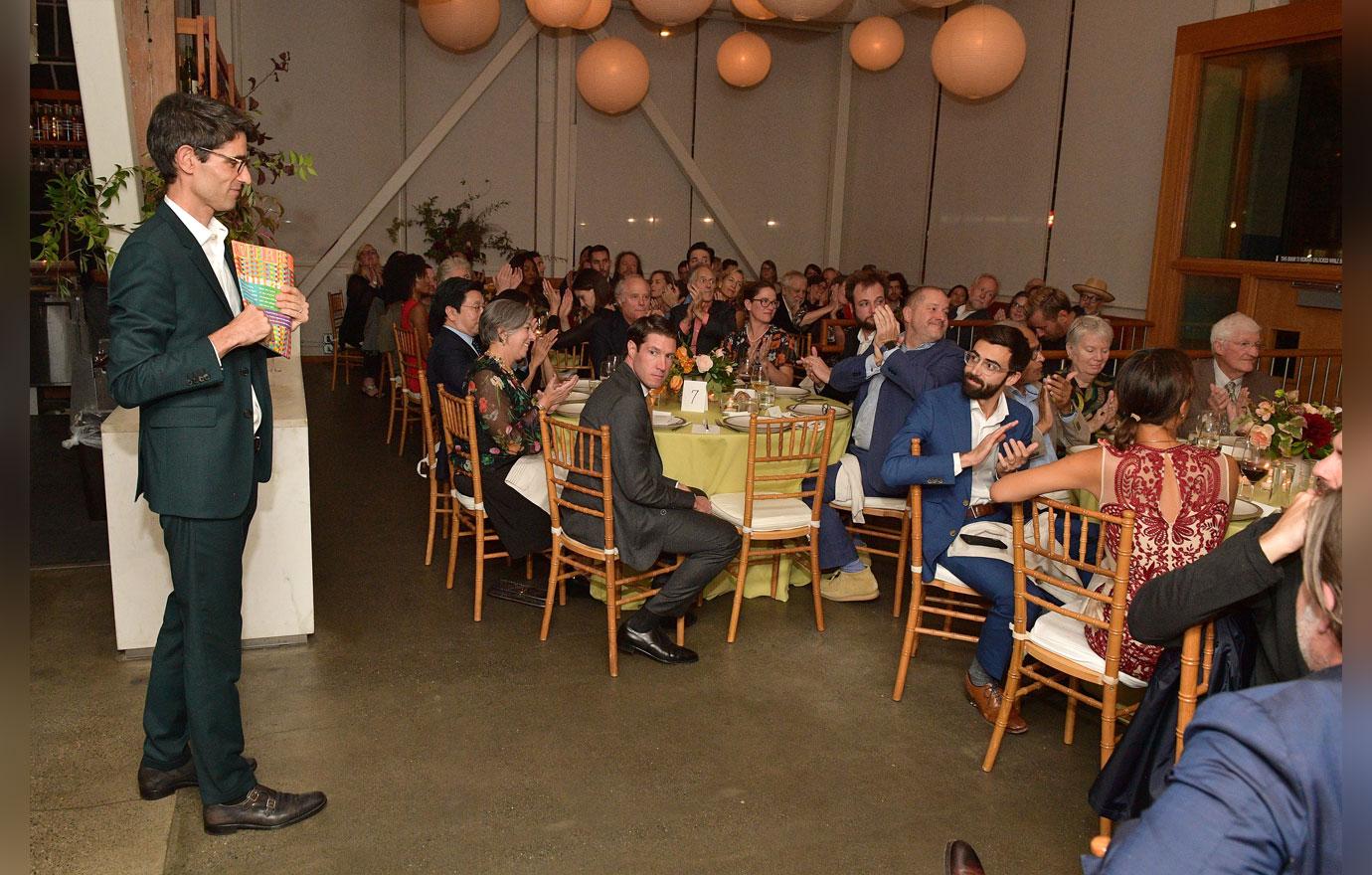 Nicholas, the editor-in-chief of Wired, gave a speech before the guests started their meals. The anniversary party, which he hosted with Anna, was held at one of San Fran's most beloved restaurants, the Tartine Manufactory.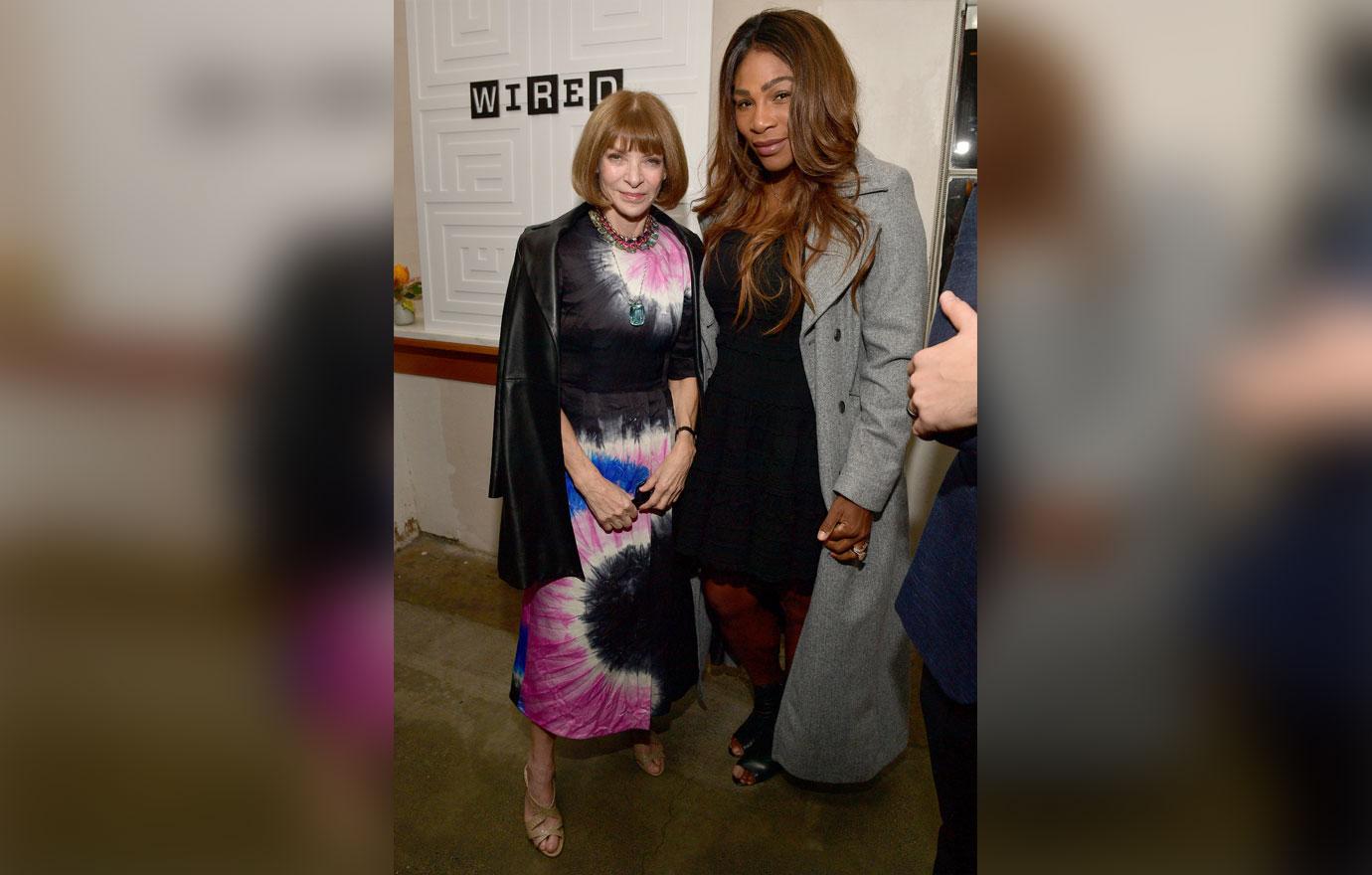 Anna and Serena were photographed together looking fabulous. The athlete, who is normally seen in a workout outfit consisting of a ballerina tutu of some sort, kept things simple on Sunday evening. She wore a little black dress, open-toed black leather heels, and a grey pea coat. The brunette kept her hair down in loose waves and opted for natural makeup.
Anna wore a pink, blue and black tie-dye dress with a leather jacket thrown over her shoulders. She kept her signature locks blown out straight and accessorized with a few colorful necklaces and nude pumps.
Article continues below advertisement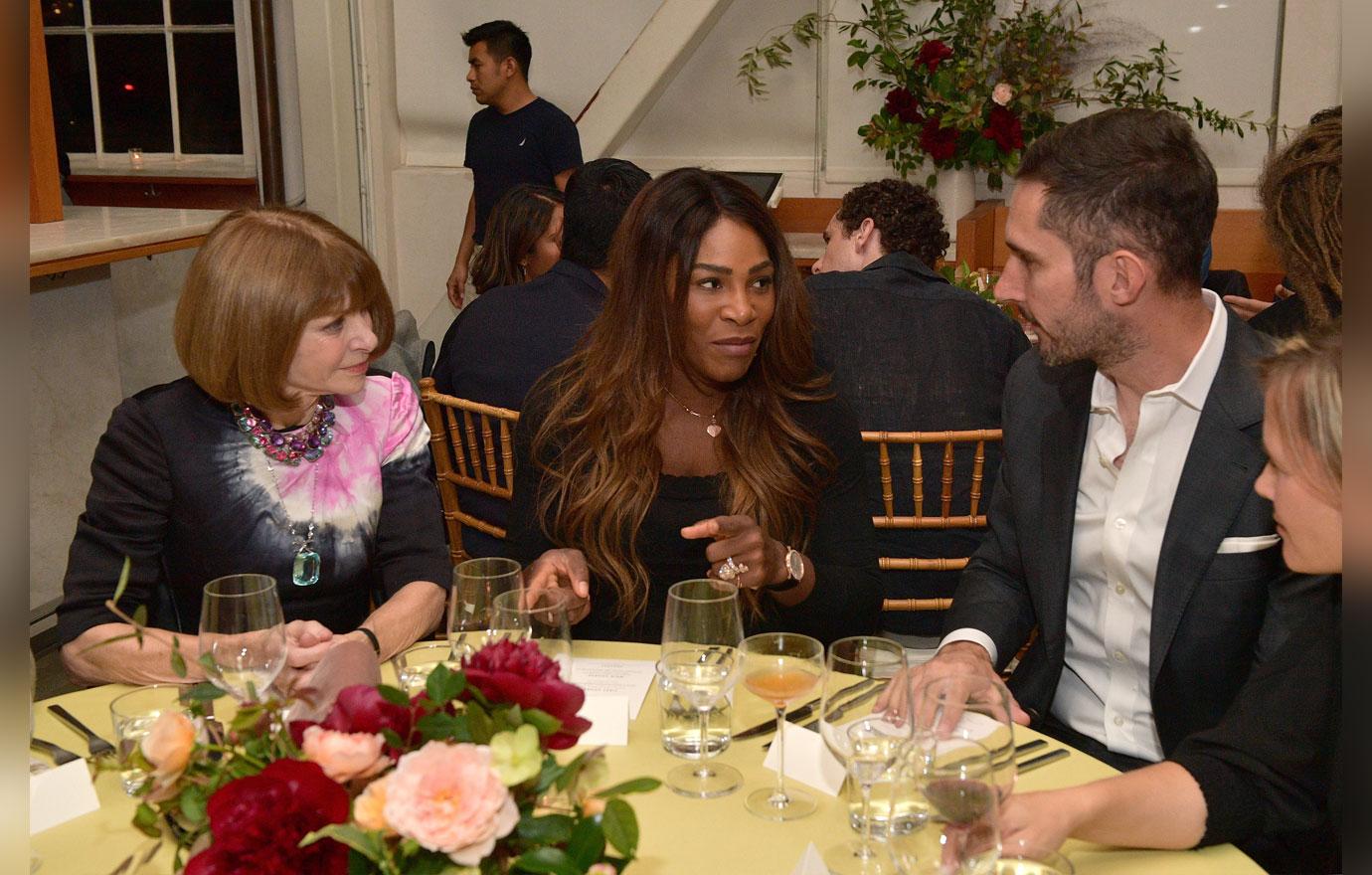 Anna and the U.S Open champion have become great friends over the years. So much so that the fashion icon not only attended Serena and her husband Alexis Ohanian's wedding last November, but she even helped her picked out the dress for her big day.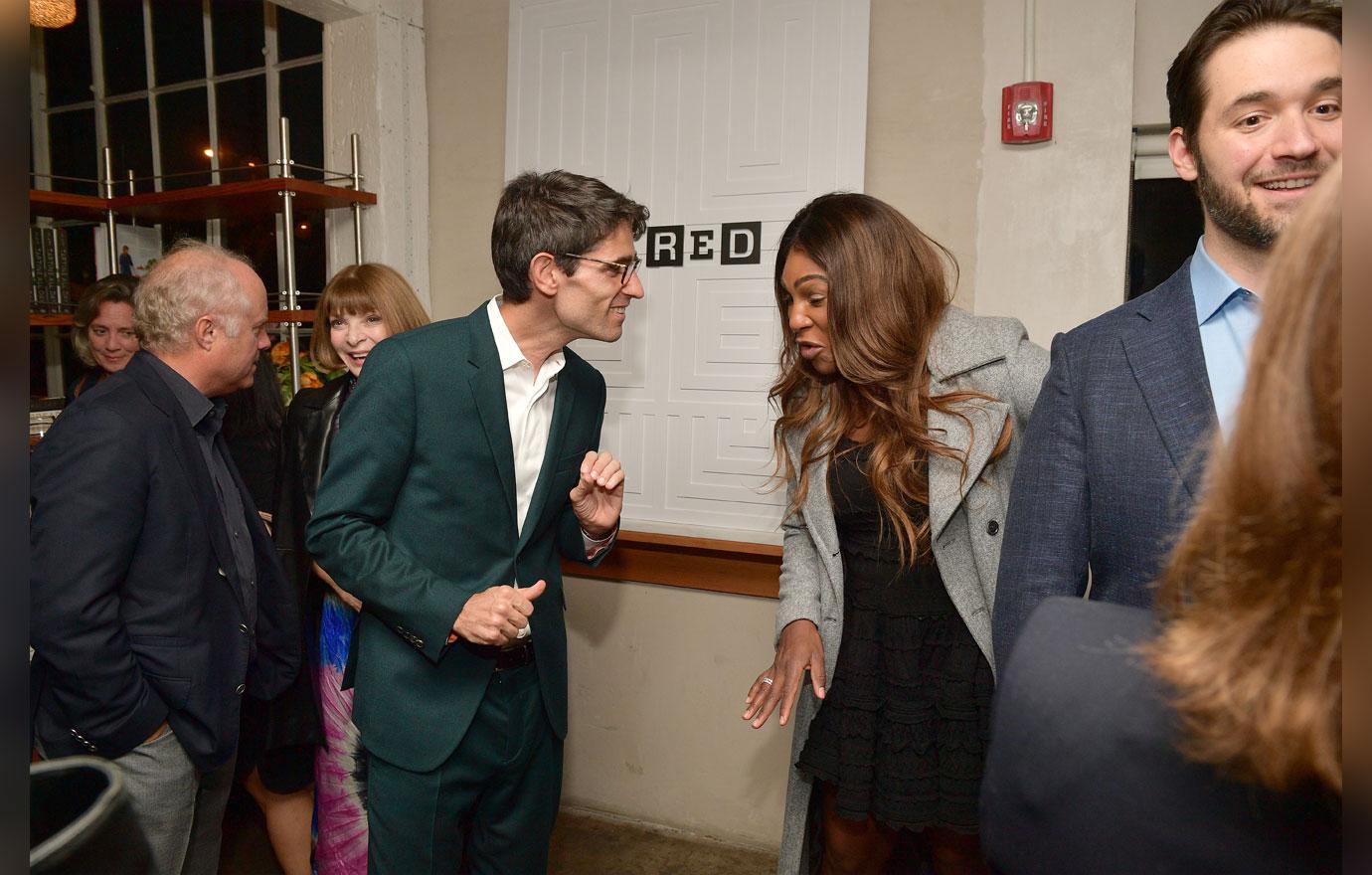 The mother of one, who was featured in Wired back in 2015, shared that she started getting in the habit of using affirmations as the passwords for her phone and computer in order to trigger positivity throughout her day. "Here's one of the affirmations I gave myself when I was younger: 'I will work in Africa and help kids and help people.' And I did. I opened a school in Kenya in 2008 and a second in 2010," she said.
Article continues below advertisement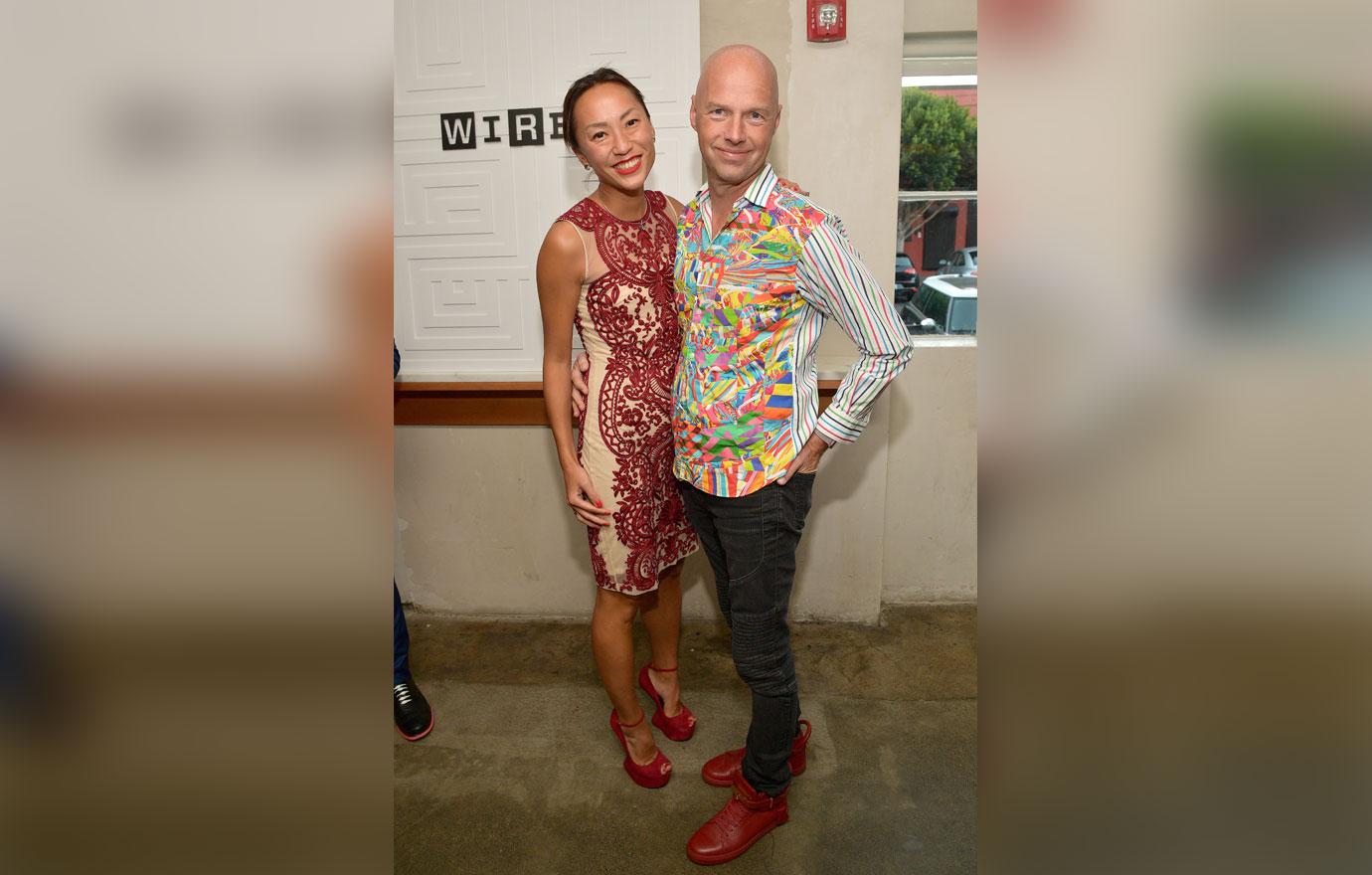 Others who attended the event were German innovator Sebastian Thrun and blogger Doreen Xia. Sebastian opted for a colorful button-down shirt, black jeans and red sneakers. Doreen looked elegant in a dark red embellished and nude fitted dress with red platform heels.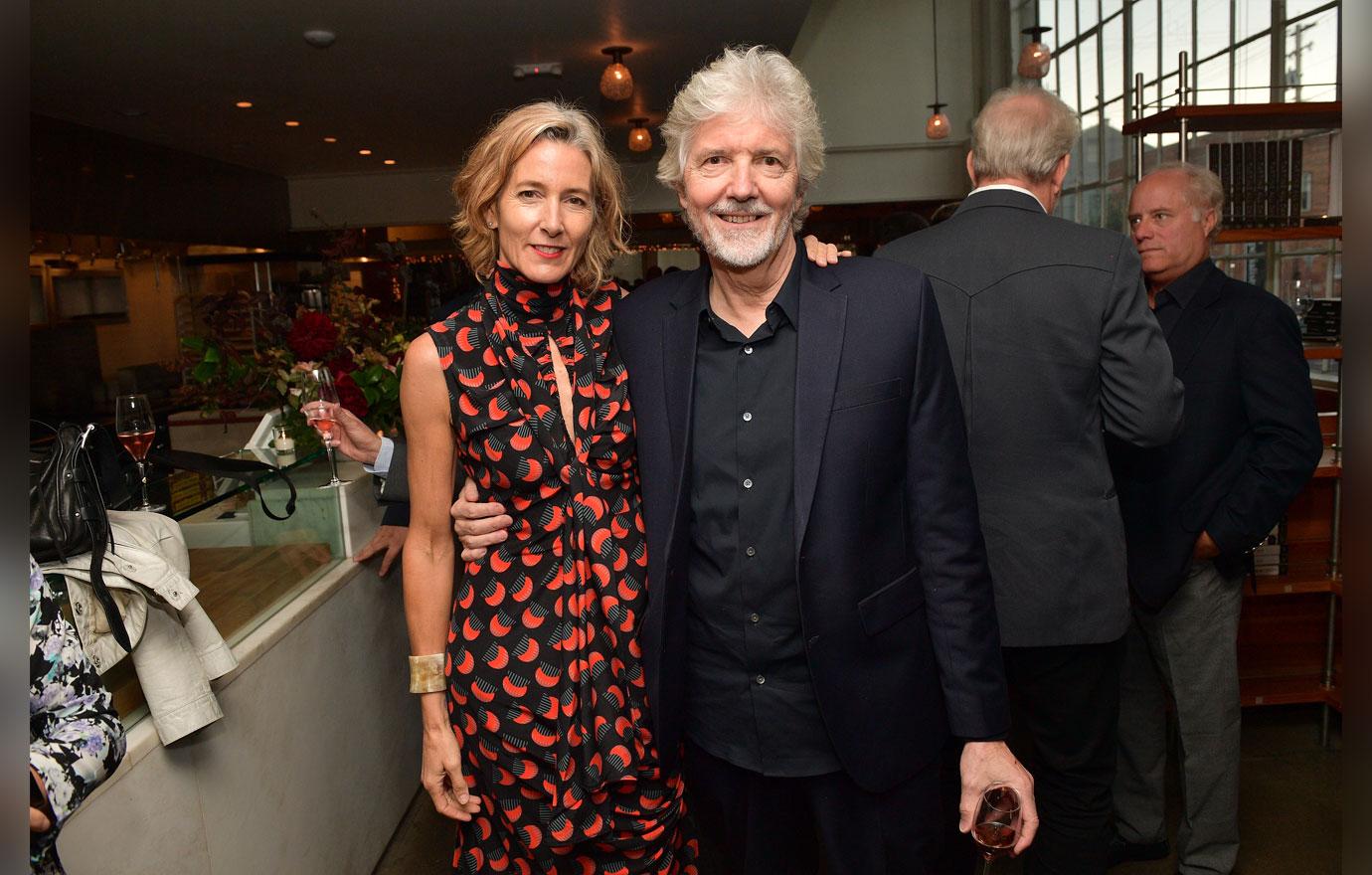 The co-founders of Wired, Jane Metcalfe and Louis Rossetto, were also at the cocktail party. Jane, who is also the former president of the magazine, looked stylish in a black and red dress. Louis, the former editor-in-chief of Wired, kept his look simple in a black dress shirt and a matching sports jacket.
What do you think of the VIP Dinner For WIRED's 25th Anniversary? Blast off in the comments!