PHOTOS
Lilly Ghalichi Undergoes Surgery After Her Breast Implant Ruptures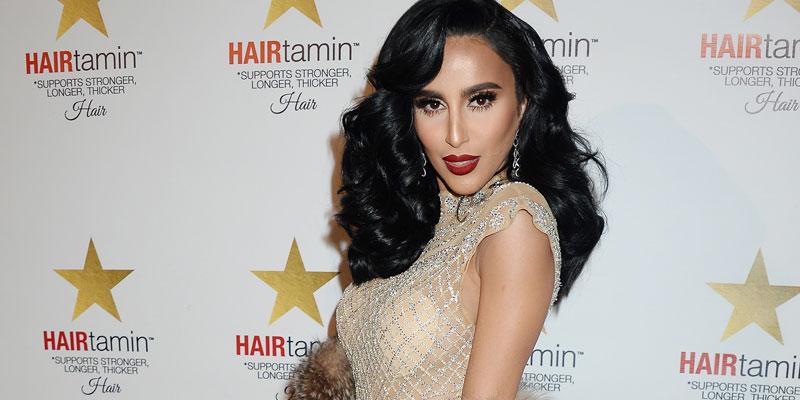 Lilly Ghalichi is feeling better after undergoing surgery to repair her ruptured implant. She shared a photo of her ripped implant on October 16, days after she was admitted to the hopsital.
Article continues below advertisement
Lilly, 36, was hospitalized on October 11 to fix her implant. She posted a health update on her condition almost a week later and explained what happened after she entered surgery. Alongside a photo of a plastic implant filled with liquid that had a large hole in it, the Shahs of Sunset alum wrote a lengthy caption describing her situation.
"I've been MIA because I had surgery on Friday. This is an actual photo of my ruptured implant that was inside of me," she started. She then made a personal PSA for anyone who is considering getting the operation.
Article continues below advertisement
"Getting breast implants is a life long decision. You will likely need more surgeries and have complications, so I hope any girl considering them reads this and reconsiders to makes sure it's really what she wants," Lilly continued.
The Swimgerie founder said, "Don't get me wrong, I love how my boobs make me feel more womanly, and in some sense more beautiful. But if I could go back in time, after all the problems I've had, I wouldn't have gotten them." Lilly added that her condition has gotten better and she's "and healing well."
Article continues below advertisement
"I had an amazing doctor...after years of having implants, explant seems so scary to me right now. I'm not sure if I'll be left disfigured without them. I share my story only because I know millions of young women look at me and others with implants thinking they need them too, so I just want all the women in that position to know things aren't as perfect as they seem, and implants come with real risks," she concluded.
In August, the Lilly Lashes CEO filed for divorce from her husband Dara Mir. The pair welcomed a daughter, Alara, in October 2018, and recently reunited for her first birthday party. She was spotted kissing her estranged hubby at the bash and revealed the current status of their relationship with Us Weekly.
Article continues below advertisement
"It's not like anything atrocious has happened between us that would result in us not being able to be friends or not being able to coparent or whatever the future may hold for us," she said. "I think when two people are married there is that really deep connection and deep level of love at some point that brought them to that point that got them to get married and make vows to each other...We're just taking it one day at a time!"