PHOTOS
Shannen Doherty Undergoes Reconstructive Breast Surgery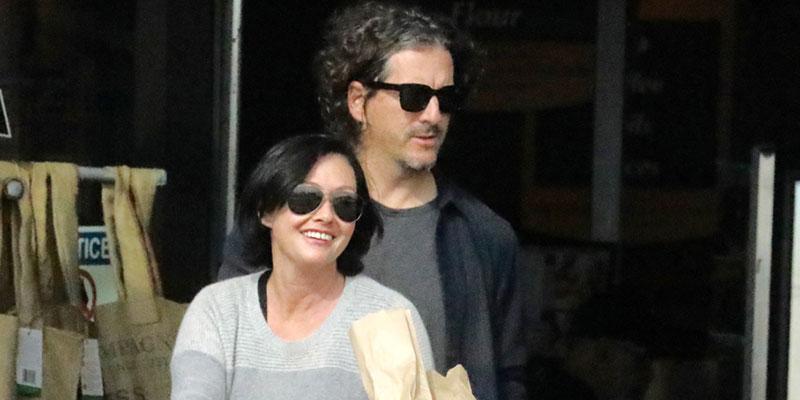 It was back in March 2015 when Shannen Doherty revealed that she had been diagnosed with breast cancer. Since then, she's been trying to remain positive as the former Beverly Hills, 90210 star has been in and out of remission. But on Monday, just before the actress underwent reconstructive breast surgery, she took time out to celebrate her mother Rosa. Read on for more.
Article continues below advertisement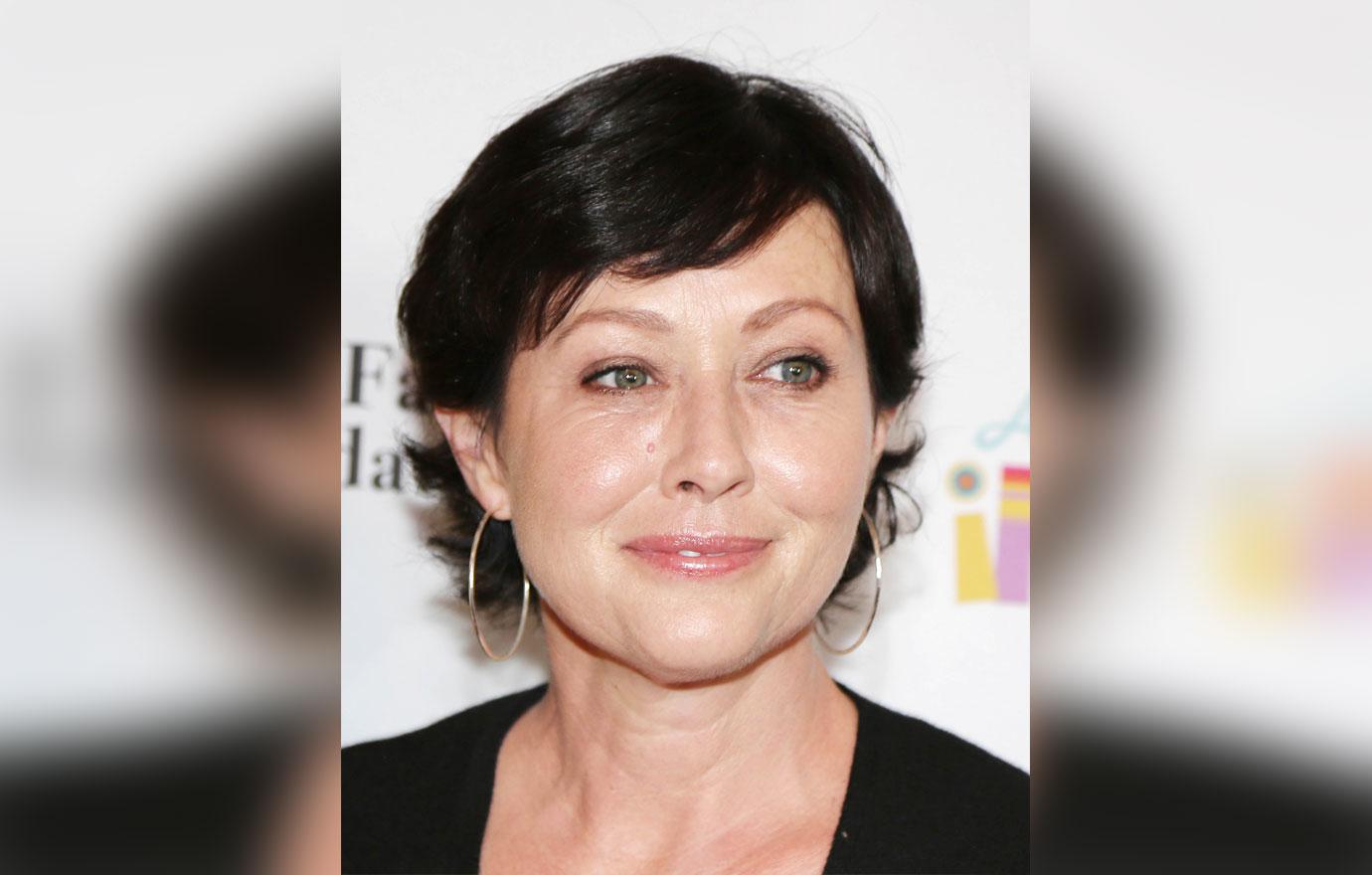 Shannen has been remarkably positive throughout her health journey, keeping her many Instagram followers updated on her progress.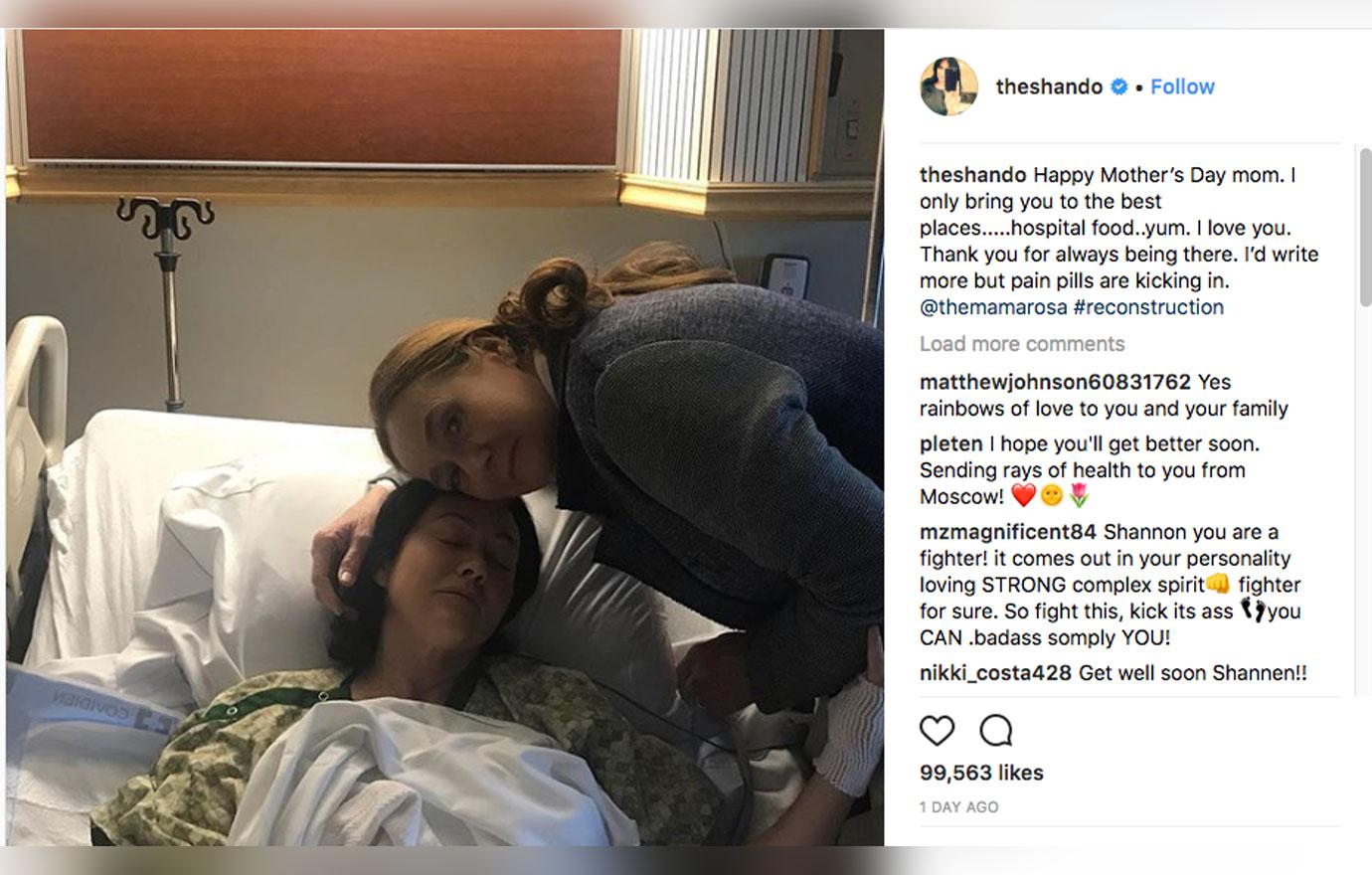 But on Monday, the 90210 star posted a pic of herself with her eyes closed in a hospital bed with her mom by her side. Though she looked tired, Shannen took a moment to write a caption honoring Rosa for Mother's Day.
Article continues below advertisement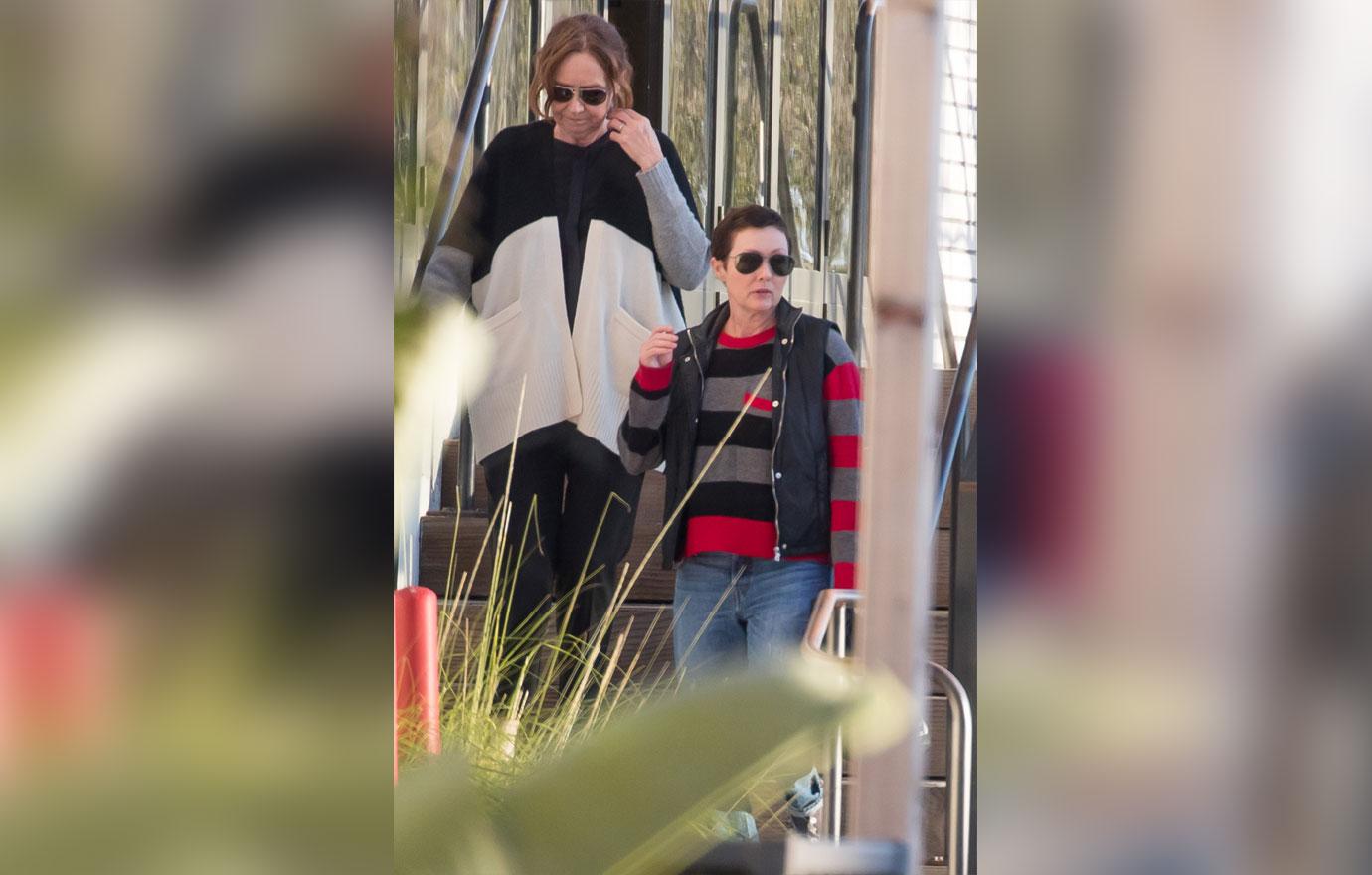 "Happy Mother's Day mom. I only bring you to the best places....hospital food…yum. I love you. Thank you for always being there. I'd write more, but pain pills are kicking in. @themamarosa #reconstruction."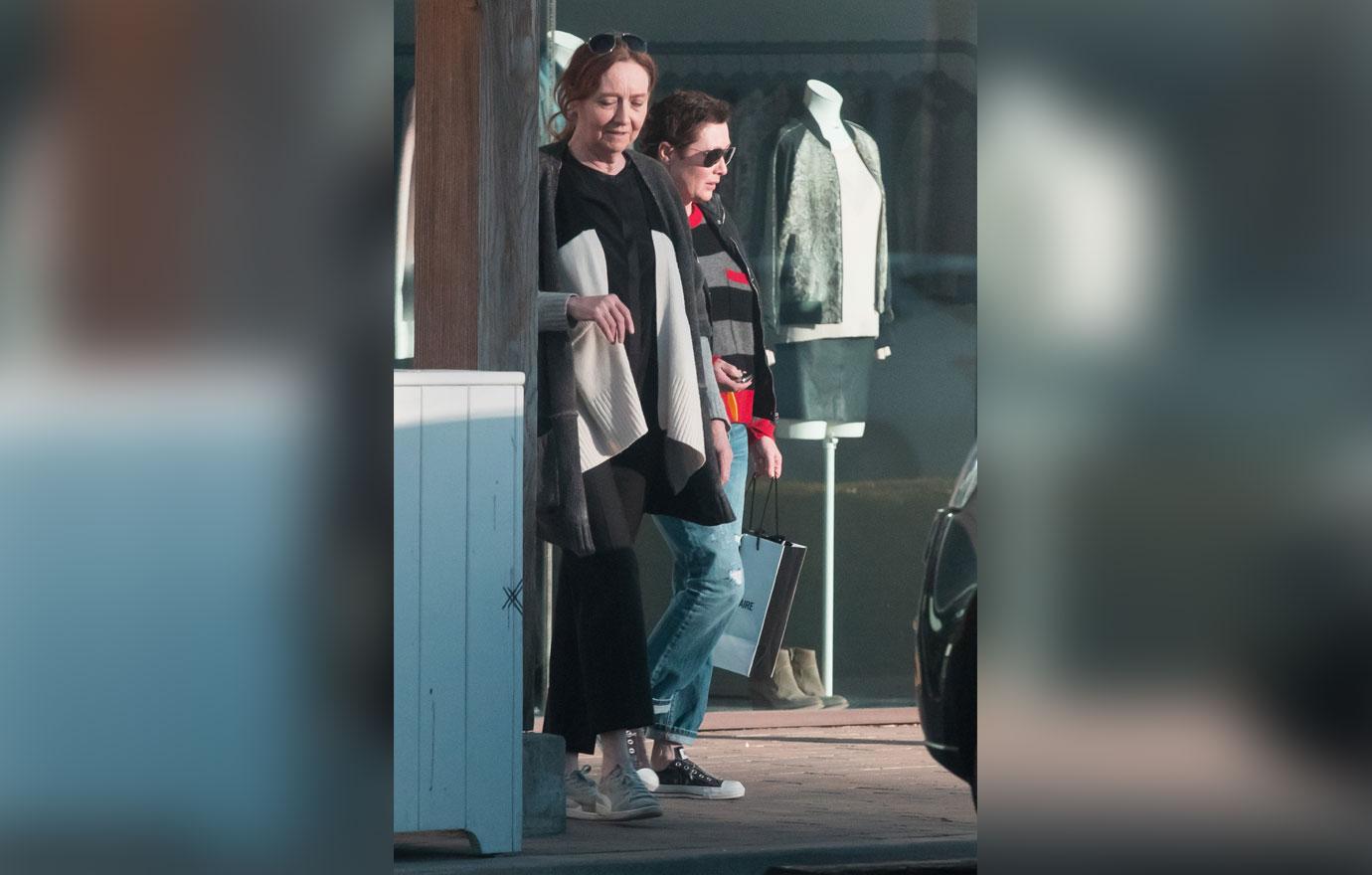 Rosa has been a calming staple in her daughter's life throughout her ideal, even getting her own bone density scan in support of Shannen's many medical obligations.
Article continues below advertisement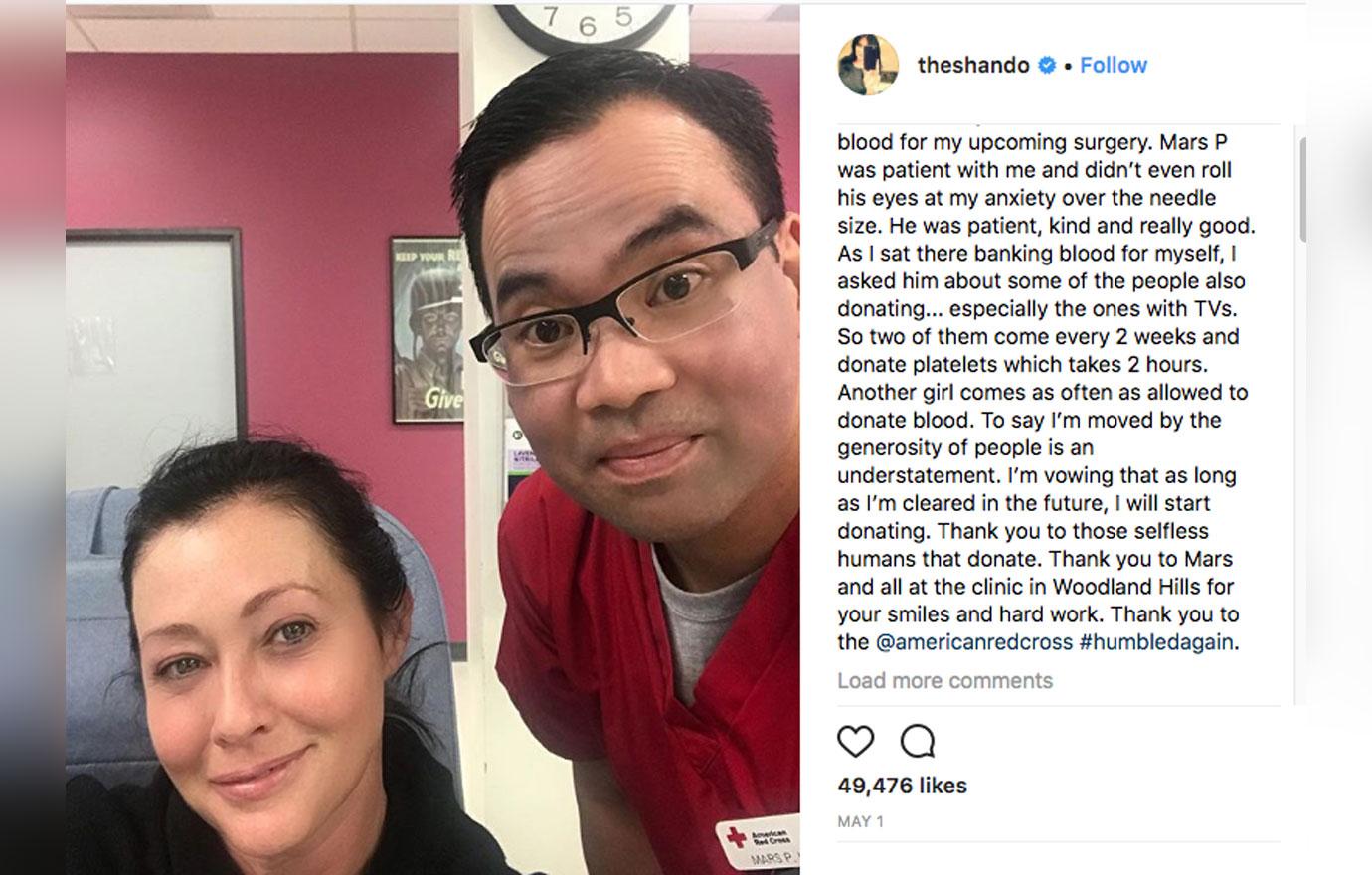 Earlier this month, Shannen shared on Instagram that she was banking blood for surgery after revealing that one of two tumor marker tests came back elevated.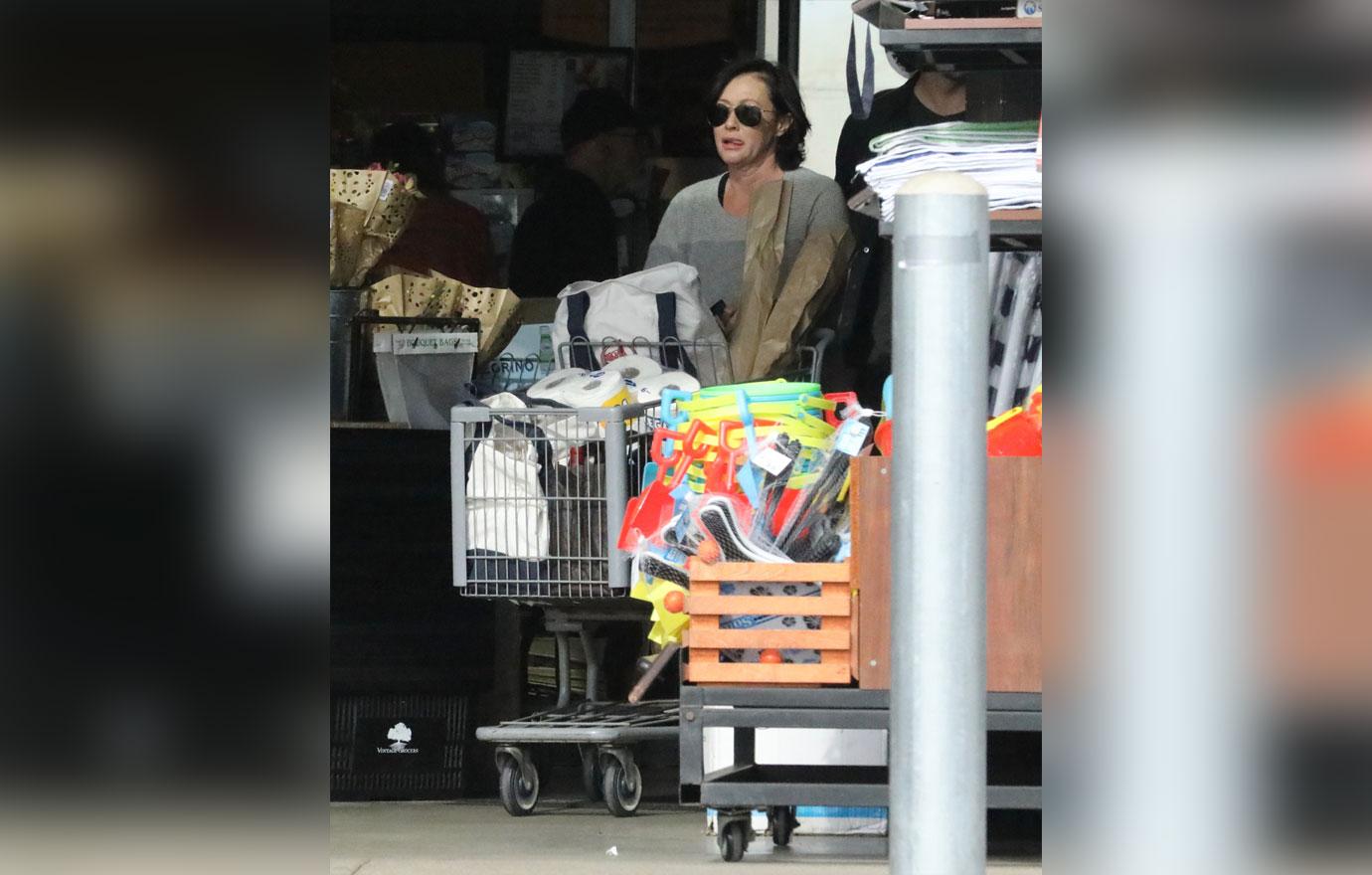 What inspiring words would you offer to Shannen during this time? Sound off in the comment section!