PHOTOS
Reunion Rumbles! Most Jaw-Dropping Real Housewives of New Jersey Reunion Moments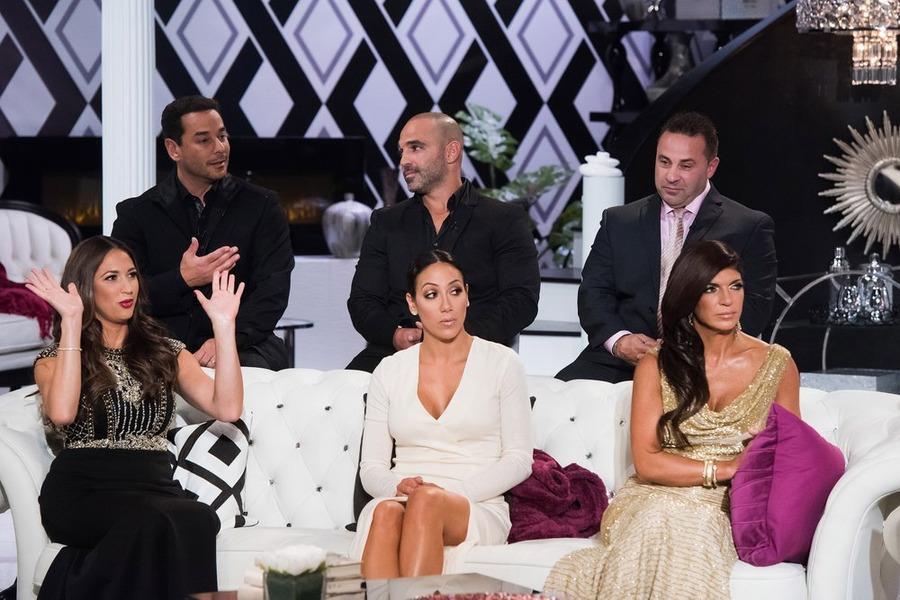 nup_165850_1019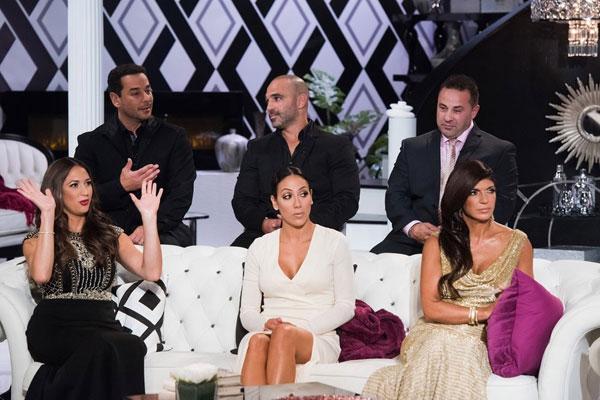 The Real Housewives of New Jersey have brought the drama season after season. From Teresa Giudice's table flip to the countless weave-pulling fights, the housewives can't help but let their tempers get the best of them.
Luckily for viewers, the drama never ends with the season finale!
Here, check out the biggest moments from the RHONJ reunion specials.
Article continues below advertisement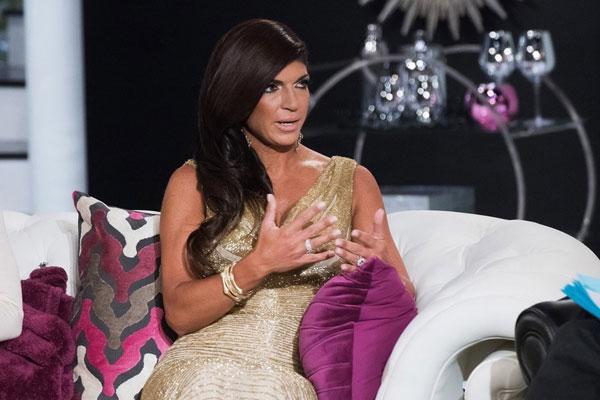 Giudice did the unthinkable during the season six reunion special. When a clip played from the season of Kathy Wakile and Rosie Pierri's mother saying, "When you don't do the right thing… it always catches up with you," Giudice stormed off the set instead of fighting with them. Giudice has come a long way from her table-flipping days, calmly explaining, "I need a break. You guys can have the conversation without me… I don't want to be there with that conversation. To me family doesn't act like that."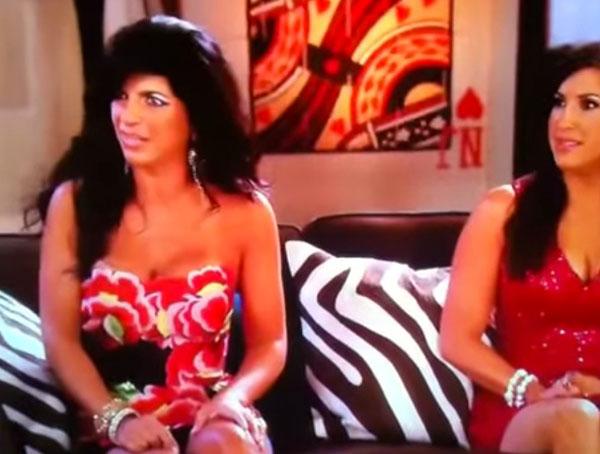 Flipping a table at Danielle Staub and literally chasing her out of an event clearly wasn't enough for Giudice. It all started when the housewives asked Danielle if she called to congratulate Jacqueline Laurita on the birth of her child. Staub then asked Giudice, "Did you acknowledge your nephew?" referring to Giudice's feud with her brother Joe Gorga. Giudice jumped out of her seat and screamed, "Do not bring up my family!"
Article continues below advertisement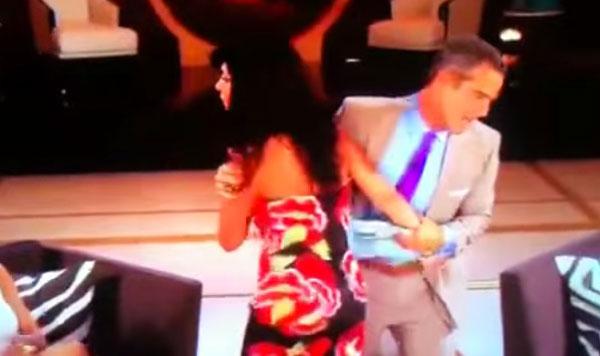 When someone talks about Giudice and her family, no one could stop the hot-tempered housewife from setting the instigator straight! Andy Cohen found that out the hard way when Giudice stormed at Staub. When Cohen tried to hold the now jail-bound star back, she pushed Cohen right back in his chair.
457175436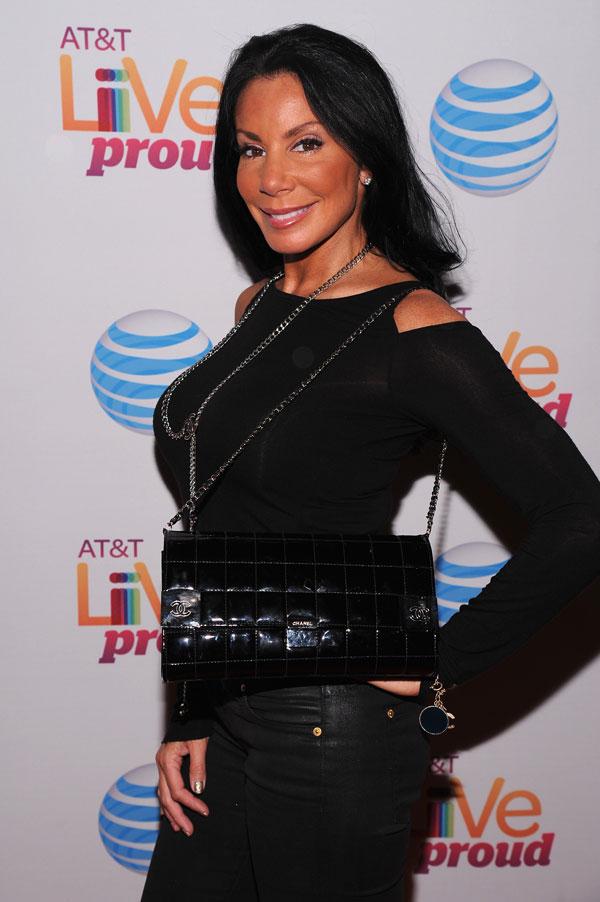 Staub attempting to make up with Giudice and Laurita with a hug definitely made our jaws drop! Giudice even admitted that she didn't want to take her down. Which is, of course, a first for Giudice to admit.
Article continues below advertisement
470829817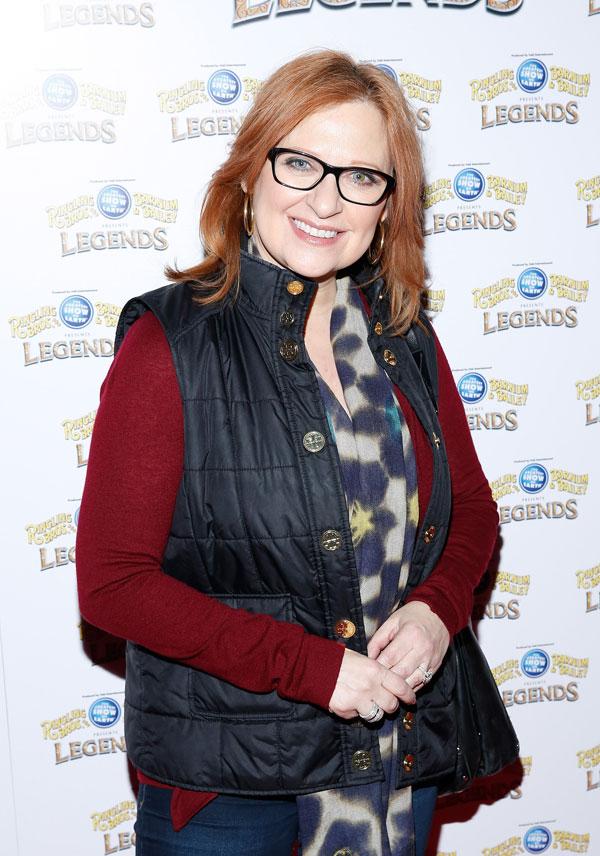 Staub may have made up with Giudice and Laurita, but the same can't be said for Caroline Manzo! The star of Manzo'd With Children fired at Staub over an unknown feud, "You know what you did! You will never be a friend of mine!"
nup_165850_1386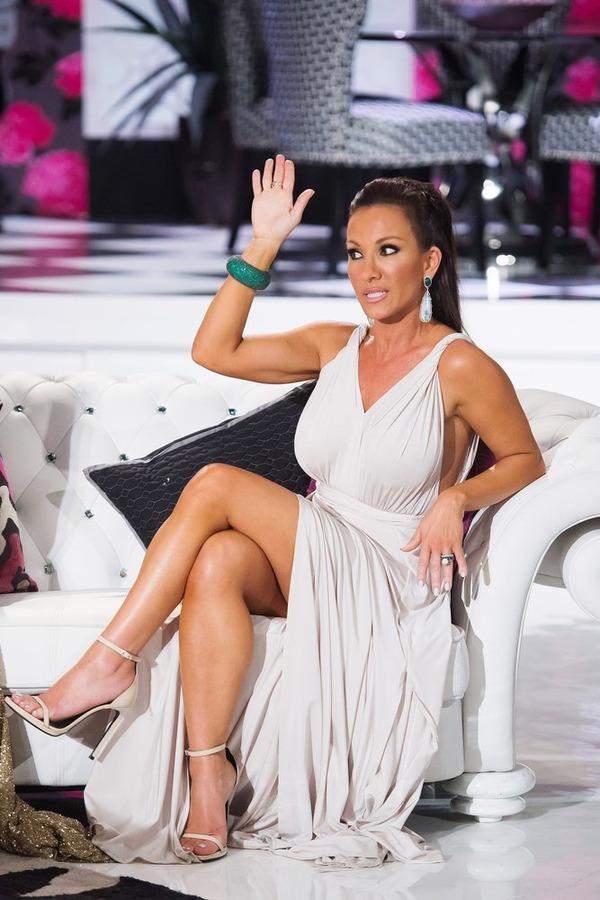 The new girls brought just as much drama as the vets this season! When Nicole Napolitano said that former breast cancer survivor Amber Marchese used the cancer card throughout the season, Amber explained to Cohen that the twins said it. This infuriated them because they want to be considered individuals. Teresa Aprea fired at Amber, "You have a brain. You know the difference!"
Article continues below advertisement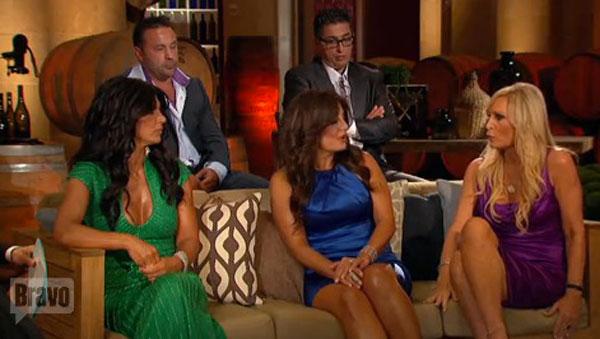 Throughout season three, the Garden Staten girls (but mostly Giudice) were on a quest to find out whether or not Melissa Gorga was a stripper. The housewives found out that Kim D. spread the rumors because she was mad at Melissa. "Something happened in my business with Melissa," she said. "She promoted another business that had the same spelling as me and I was annoyed."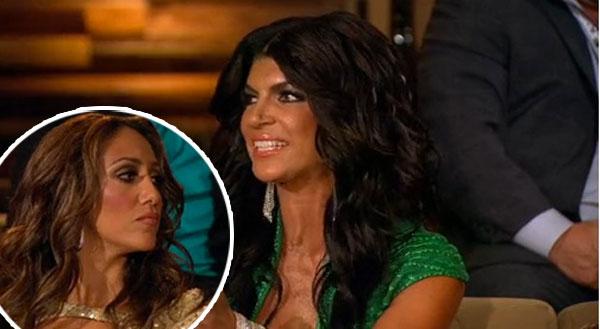 But the confession didn't stop Giudice and Gorga from fighting. "I never called you a stripper!" Teresa screamed, as Gorga responded, "You want a relationship with your brother? Go ahead. Have one. I will never look at you again. And watch my eyes. You're done with me. You're done with my children."