PHOTOS
Sneak Peek: Britney Reveals All!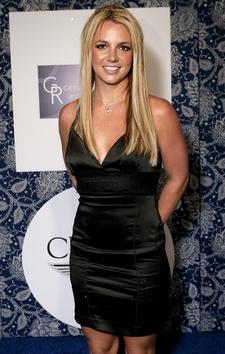 Just over a year ago, Britney Spears made headlines around the world when she experienced an embarrassing meltdown at an OK! photo shoot, ruining thousands of dollars of designer clothing and doing further damage to a once brilliant career that had already been tarnished by late-night pantyless parties with Paris Hilton, multiple trips to rehab and the infamous public head-shaving incident.
Now, in an exclusive interview with OK!, the pop superstar is finally going on the record to talk openly about her kids, her parents and her career.
Article continues below advertisement
In addition to the exclusive photos and interview with Britney, her father Jamie Spears, who has been helping to guide his daughter back to a normal life, speaks openly to OK! about his relationship with Britney and his feelings about her ex-husband Kevin Federline.
Check back with OKmagazine.com on Wednesday morning for your first, revealing look at OK!'s interview with Hollywood's most controversial superstar.