PHOTOS
So What's the Deal with Jon & Kate's Separation?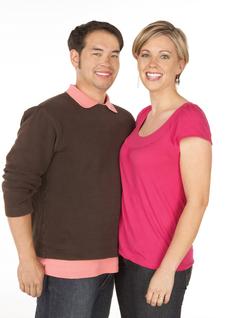 The Internet is abuzz with rumors in the last 24 hours after some eagle-eyed writers noticed a bit of language in divorce papers filed on Monday by Kate Gosselin against her husband — and co-star on Jon & Kate Plus 8 — Jon Gosselin, that claimed the couple had actually been separated for two years.
So did that mean the Gosselins, who have been living in front of the TLC network cameras for several seasons, were faking it all to rake in the cash that comes with a hit show?
Article continues below advertisement
Not necessarily.
The more likely explanation, courtesy of the good folks at <a href="http://www.tmz.com/2009/06/23/jon-and-kate-divorce-papers-are-deceiving/" target="_blank">TMZ.com</a>, is that petitioners have two options in the Commonwealth of Pennsylvania when filing for a no-fault divorce. The first is to undergo a mandatory 90-day separation from your spouse, after which the split can move forward. The second option is to claim that — even if you've been living in the same house — you've each been living separate lives for the last two years. This would allow you to skip over that 90-day separation and jump right into getting divorced.
According to the report, Kate actually checked off both options when she filed the paperwork, meaning that — if Jon were to contest the declaration — she'd still only have to wait the 90 days.