PHOTOS
Sofia Richie Shows Off Ninth Tattoo After Making Her 'KUWTK' Debut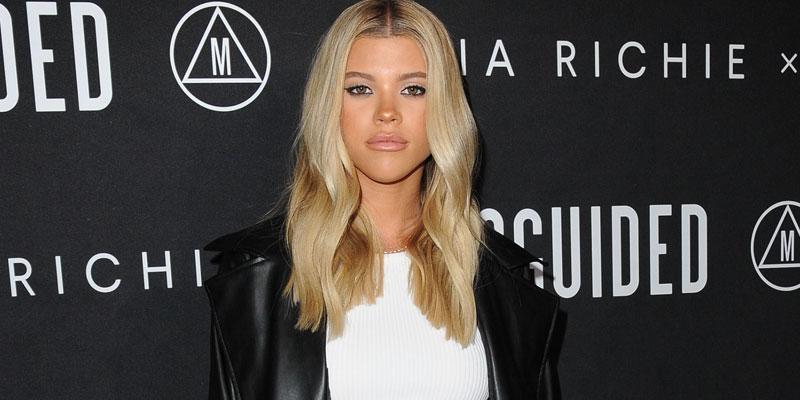 Sofia Richie is showing off her new ink. The supermodel shared a picture on October 14 of her ninth tattoo with the message "Gratitude" written on her social media update. Sofia, 21, revealed the cool design days after she made her debut on Keeping Up With The Kardashians on October 6.
Article continues below advertisement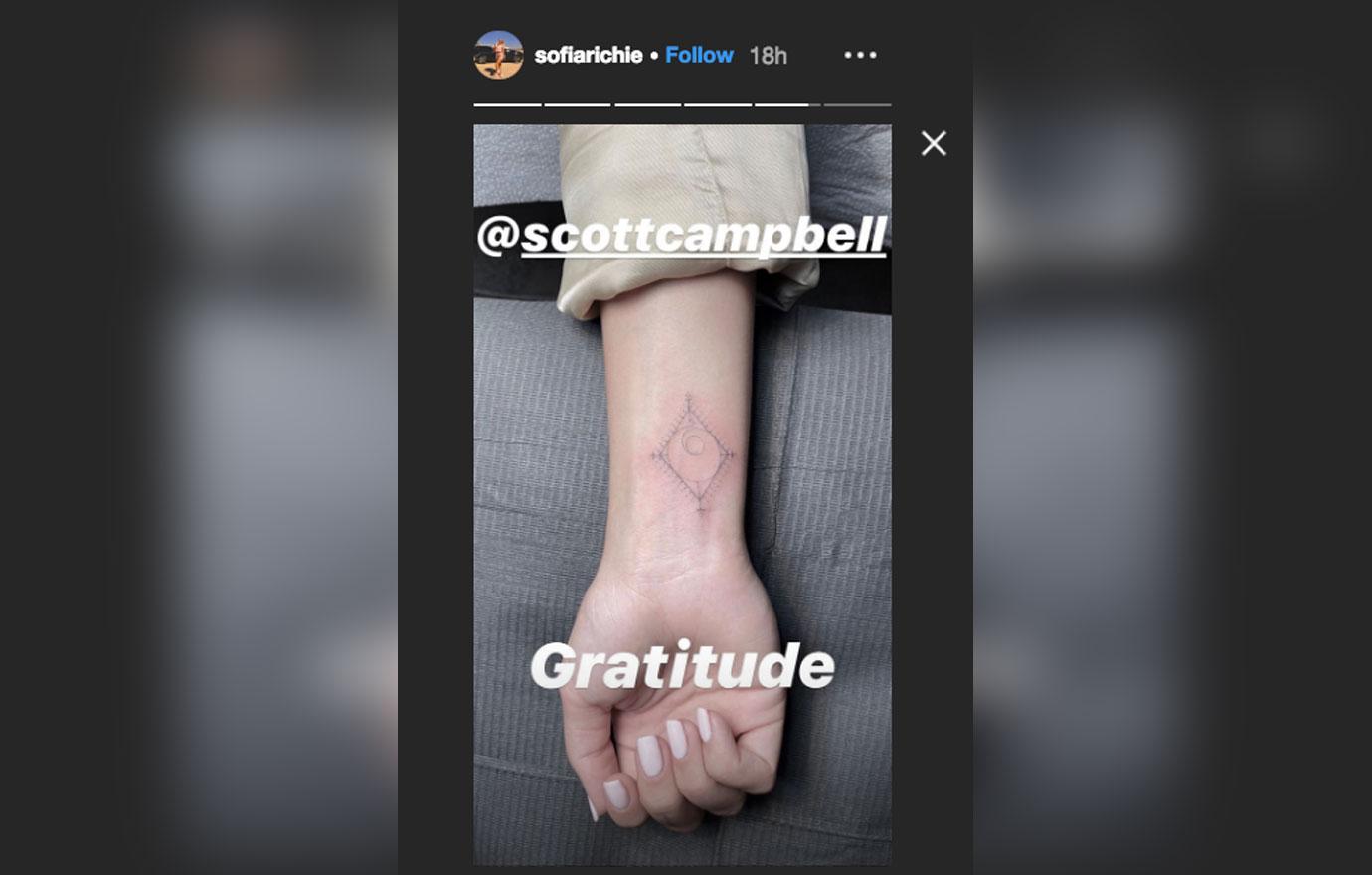 Sofia's latest tattoo is on the inside of her right wrist. The diamond design envelopes a circle with crosses on two sides. "Gratitude," she captioned the image on her Instagram story. New York-based tattoo artist Scott Campbell gets credit for this design. His clients reportedly include other big-name celebrities such as Orlando Bloom and Robert Downey Jr.
The supermodel has eight other tattoos. She has another located on her right wrist reads "Never Let Go." She also has "Clarity" inked on the back of her neck, the initials "MBR" on her right thumb for her older brother Miles Brockman Richie, and the letter "L" on her ankle for father Lionel Richie, plus others.
Article continues below advertisement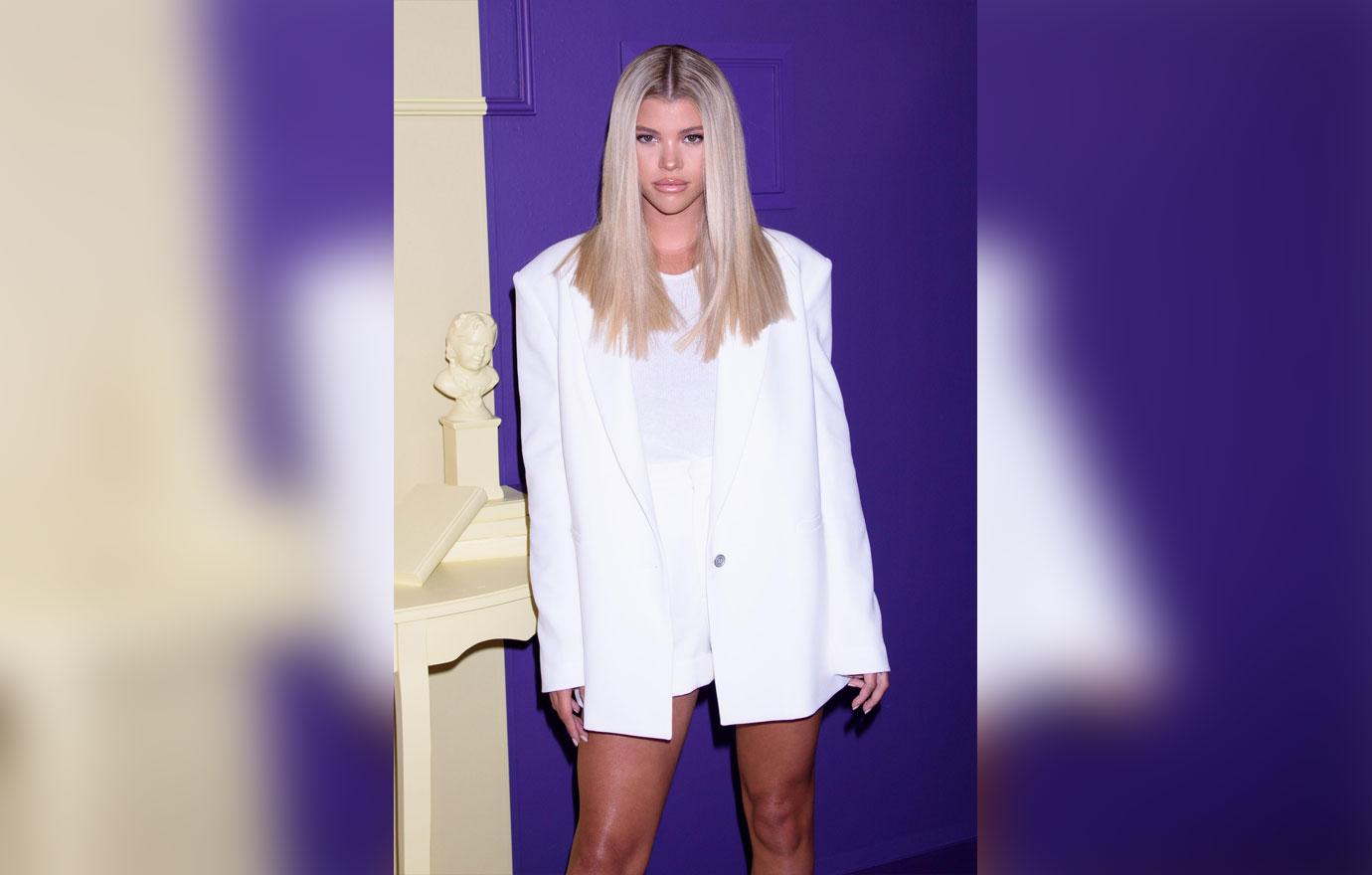 Sofia made her Keeping Up With The Kardashians debut on October 6, when she joined her boyfriend and his ex Kourtney Kardashian (with whom he shares three kids) on their family vacation to Finland.
The Flip It Like Disick star worked so hard to make Sofia feel comfortable around Kourtney, 40, that he became overwhelmed. He knew there was the possibility of a few awkward moments along the way. However, he was more concerned about how she would fit in on the trip and if she'd be comfortable with the cameras capturing their every move.
Article continues below advertisement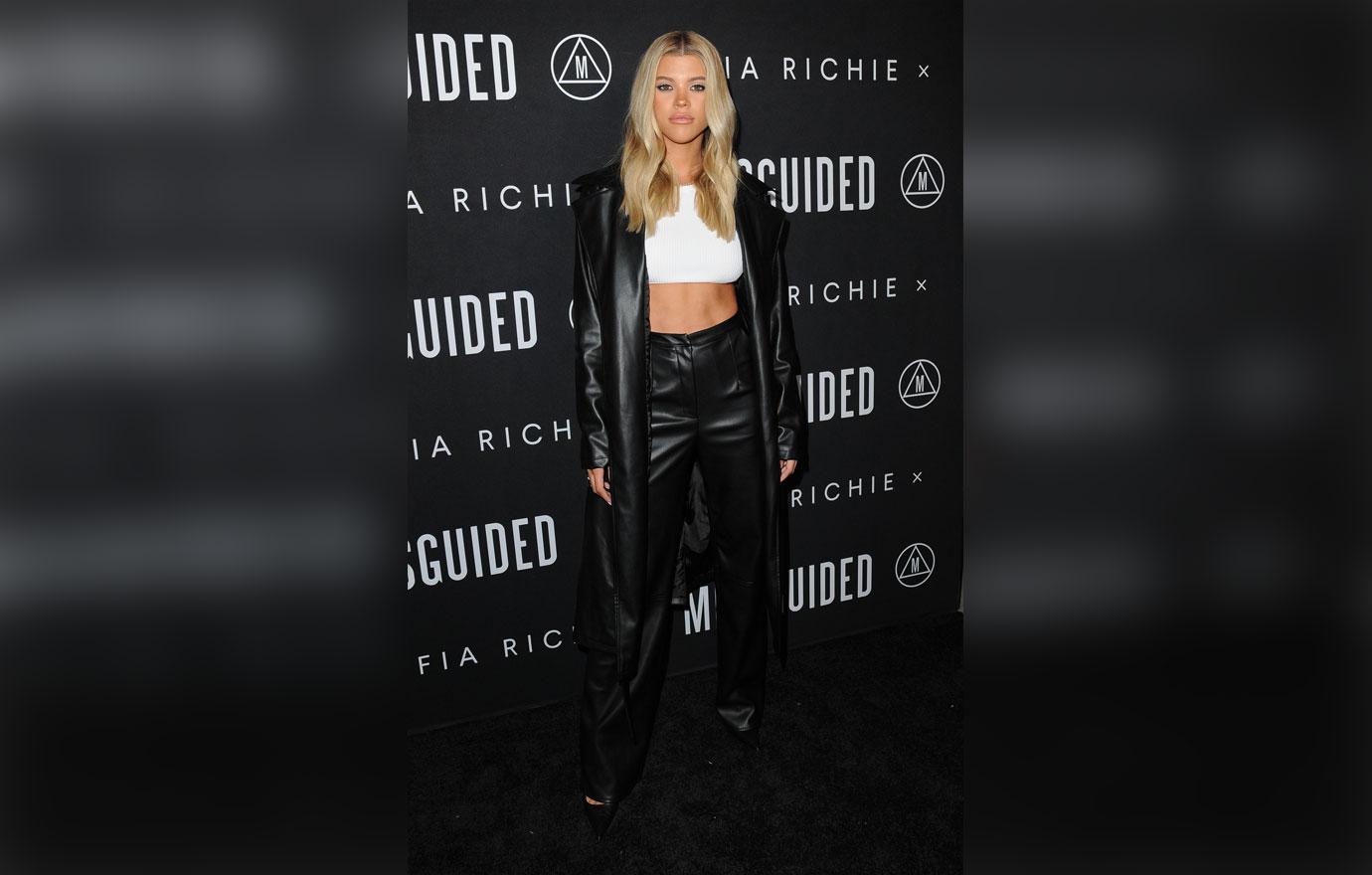 "Sofia mentioned to me that she feels a little left out so I have to be careful not to overstep anyone's boundaries and make anyone feel left out," Scott, 36, explained at the time.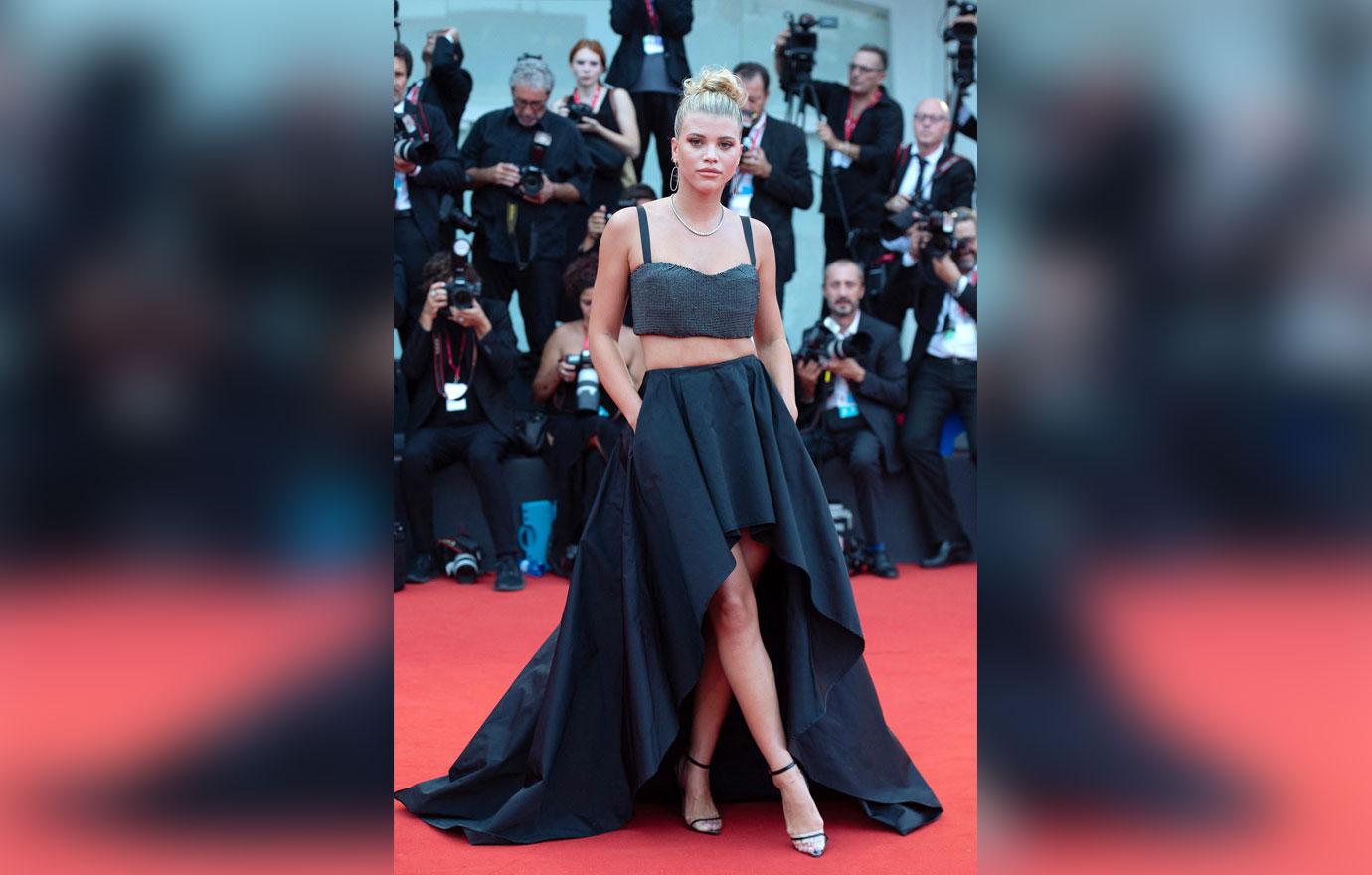 The Talentless founder continued, "I don't want her to feel out of place, I don't want her to feel like she's not as comfortable as I am. I'm just trying to be cautious of everyone's feelings." Unfortunately, Scott's anxiety got the best of him while away in Finland. He was unable to relax around his family and girlfriend.
Article continues below advertisement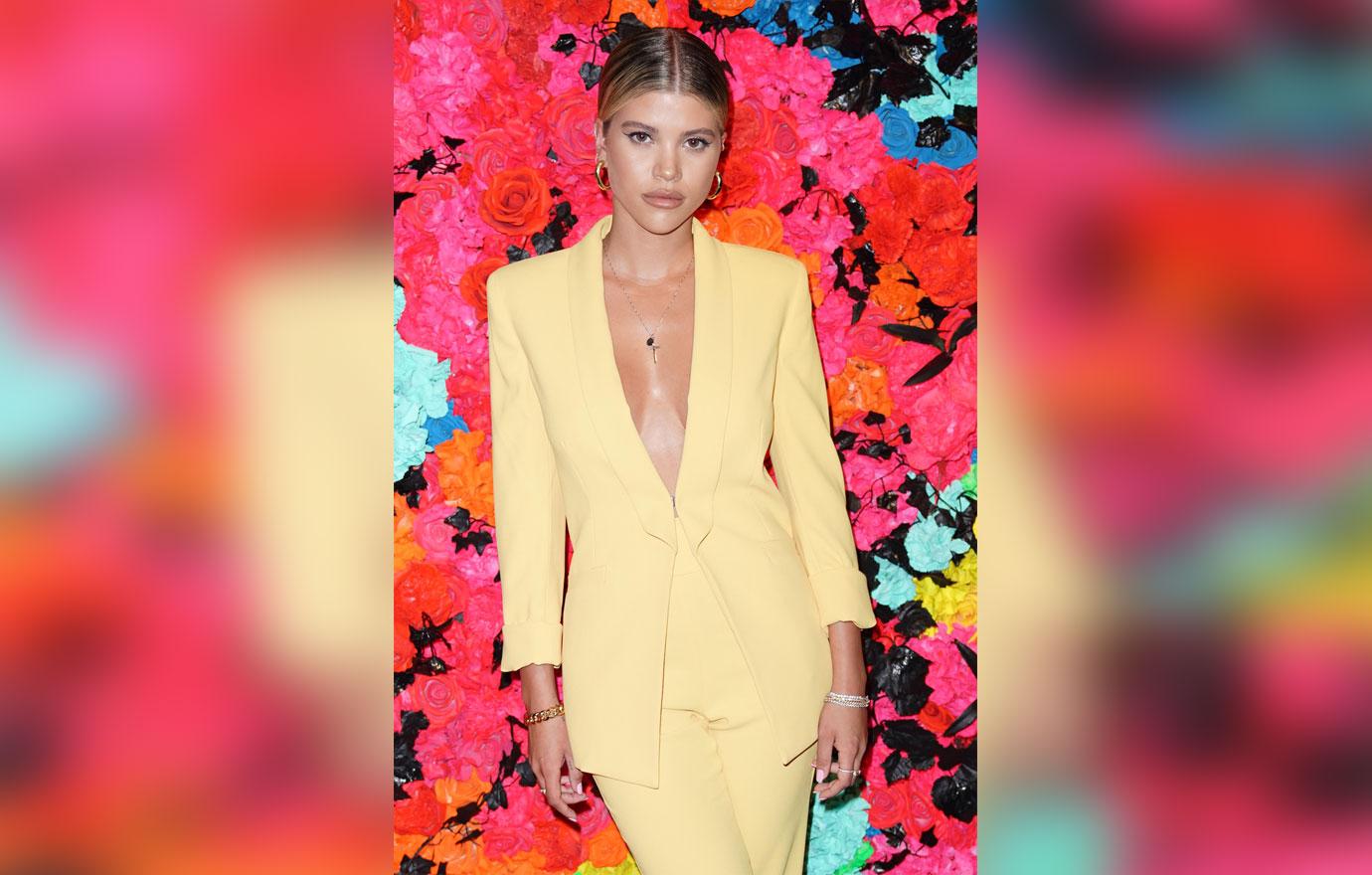 What do you think of Sofia's new tattoo? Sound off in the comments below!