PHOTOS
Spencer & Heidi Try to Quit "I'm a Celebrity..." Twice!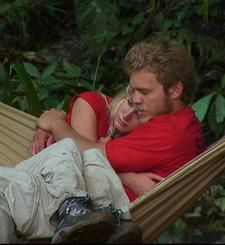 Looks like newlyweds Heidi Montag and Spencer Pratt are taking the title of their new NBC reality show I'm a Celebrity... Get Me Out of Here! literally. Sources inside the production have told OK! that the the couple has already tried to quit the show... twice!
Insiders on the reality show, which plunges a group of diverse celebs into the heart of the Costa Rican jungle, reveal to OK! that on Saturday, Speidi "walked out of the jungle, took their microphones off and quit."
Article continues below advertisement
After having a change of heart, the Hills stars decided to give it another go, heading back into the jungle on Saturday night. But it wasn't to be a long-lived reunion with nature.
"They made it through the night," says one source. "but then on Sunday morning they walked back over the bridge to exit the jungle and head home."
Hours later, the couple flip-flopped — again — and returned to the jungle to compete. "They are committed to competing for their respective charities," one production source tells OK!. "We're only on the second day of shooting, so we hope this time they really stay."
Check out Monday night's premiere of I'm a Celebrity... on NBC to see all of the bungling in the jungle!
Pics from Spencer and Heidi's recent nuptials: