PHOTOS
'Star Trek Into Darkness' Preview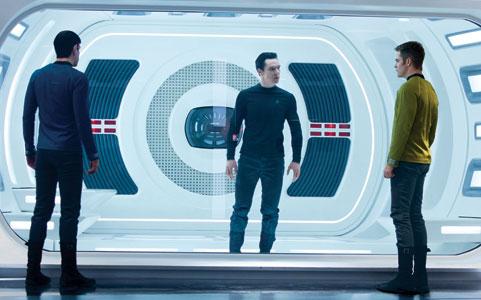 Article continues below advertisement
1. The Title Says it All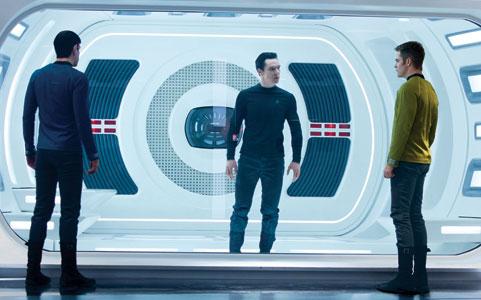 As 'Star Trek' fans salivate just thinking about the first film in four years for the groundbreaking franchise — and the second in the new reboot-altered timeline — plot points for 'Star Trek Into Darkness' have been so heavily guarded by director J.J. Abrams that the public has no idea what to expect.
The cast and crew are sworn to secrecy, and footage has been so scarce — other than the first nine minutes, which were shown in selected theaters, but we'll get to that later — that speculation proliferates like a Tribble. Here's a taste of what fans believe may happen: Spock dies, Kirk's mother gets killed and a chess match determines the fate of the universe — all of which may be true. Now, we're not going to beam you up to planet Spoiler, but just like Kirk's approach to the Kobayashi Maru, we're going to cheat just a little and share a few details you won't find anywhere else.
Pictured: Zachary Quinto's Spock and Chris Pine's Kirk face off with Benedict Cumberbatch, who plays the villain John Harrison.
2. Time, Space and Place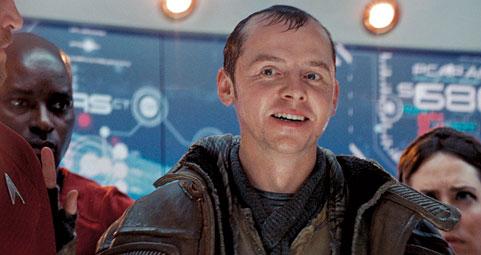 Despite four Earth years, few Stardates have passed since we last left the newly assembled crew of the USS Enterprise, under the command of one James Tiberius Kirk (Chris Pine). "We had the idea that this film is maybe eight or nine months after the first," explains Simon Pegg, who plays the always humorous Chief Engineer Montgomery Scott, a.k.a.Scotty. "So this is probably their second or third mission together."
He's once again joined by Spock (Zachary Quinto), Nyota Uhura (Zoë Saldana), Leonard "Bones" McCoy (Karl Urban), Pavel Chekov (Anton Yelchin) and Hikaru Sulu (John Cho).
Article continues below advertisement
3. Darkness Versus Light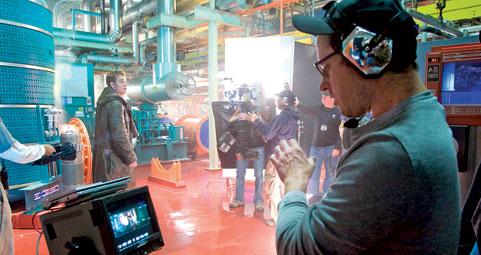 And while these disparate personalities who were brought together by fate have had some growing pains, they're now a more unified crew. Their acquired experience plays a big part in the overall theme of the movie. "In the first film we wanted to, at our foundation, be optimistic about what the future could bring us, how science and technology could get us there, and also be optimistic about humanity," says production designer Scott Chambliss.
"But in this movie, we look a little closer. We're human beings — we've got darkness and light in us at the same time. And because our characters have come to a place of strength in themselves and their relationships, the circumstances require them to go deeper. That's the crux of the movie."
Article continues below advertisement
4. The New Crew - Star Trek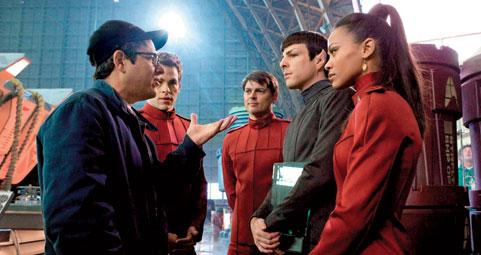 We know from his TV creations like Lost and Alias that J.J. Abrams is not afraid to mess with conventions; still, it takes a brave man to reinvent a series with a fan base as rabid as the legendary Trekkies. "I came into this movie as someone who appreciated 'Star Trek' but wasn't an insane fanatic," explained Abrams. "There are fans who are going to find something to hate, no matter what I do. I think the film is going to blow people's minds because it's a completely different experience than what they expect."
Article continues below advertisement
5. The Final Frontier - Star Trek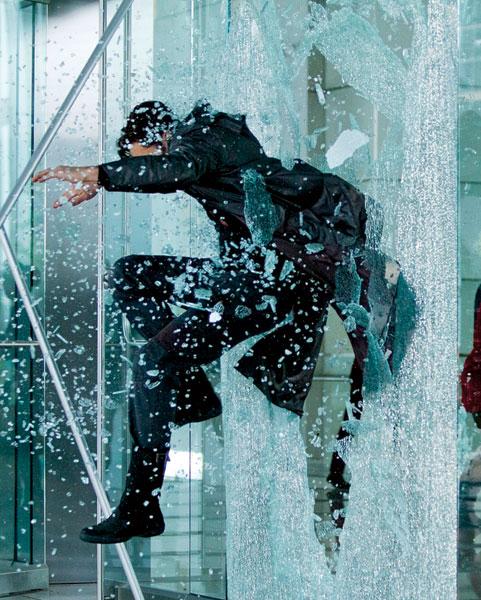 Which leads us to the much-heralded first nine minutes of the movie. Without giving too much away, we can say a few very important things are established that, as with the reboot, put the major players in place in the midst of breathtaking action. We get our first glimpse of Harrison in London — but instead of coming off as evil, he seems to have a different agenda. There's also the crew of the Enterprise doing what they do best: frantically trying to save an exotic planet, mixing humor and suspense while grappling with the Prime Directive. And if you thought the starship was limited to flying in space, you're in for a treat as it boldly goes where no Enterprise has gone before!