PHOTOS
Stars Share July Fourth Plans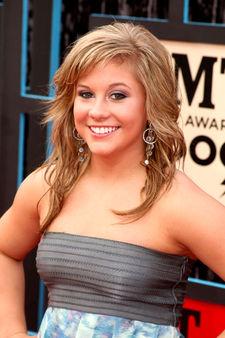 Dancing With The Stars champ Shawn Johnson is gearing up for her annual holiday tradition.
"I have a Fourth of July play that we always go to, and I hang out with my family," Shawn, 17, tells me. "It's good."
The gymnast looks forward to noshing on carmel ice cream, sitting by the pool and swimming this weekend. She says "I love massages. They're relaxing." She keeps her skin routine "normal and natural" for summer, and "likes comfy clothes from the Victoria's Secret Pink Collection. The sweats and stuff."
Article continues below advertisement
On the other side of the coin is Margaret Cho, whose Lifetime show Drop Dead Diva premieres July 12. "Oh I don't really have a tradition," the actress, 40, tells me. "I never go in the sun because I have a lot of tattoos, so that means Memorial Day, Fourth of July, and Labor Day – I am not included."
She calls her favorite tattoo "a little gun."
"It's a little pearl-handled pistol stuffed into a garter belt or a little garter around my left thigh, so that I'm always armed," she says. "I don't believe in guns, but I just think it's a cool little gun."
Jason Aldean will be performing in Canada, but he says his family typically heads to the beach. "I like down in the Destin, Florida, area," the country singer, 32, whose kids are Keeley, 6, and Kendyl, 22 months, with wife Jessica, tells me. "The Panhandle. I grew up not far from there, and that's where we always went when I was in school. Now that I've got my family, it's a good family spot down there, and it's probably the closest beach, too, which narrows it down. That's where we always go. We go there every year, and have for years."
Article continues below advertisement
Jessica Harp enjoys the annual Fourth of July blowout.
"I love, love, love fireworks, but unfortunately in places in Tennessee, they're illegal," the country singer, 27, tells me. "I'm from Missouri originally and my parents have six acres. It was a tradition every year where all of our family and friends, we would go buy the big, big professional fireworks, and we would sit there for hours and shoot off fireworks. That's one of my favorites."
Happy Fourth of July, everyone!
SEE MORE PHOTOS IN THE VALERIE GALLERY: