PHOTOS
Tamar Braxton And Her Sisters Slam Feud Rumors During Date Night At Grammy Park Music Festival In New York City Ahead Of 'Braxton Family Values'' Season 5 Premiere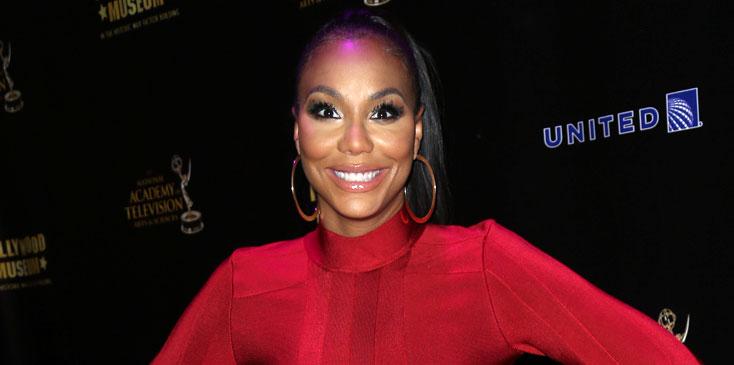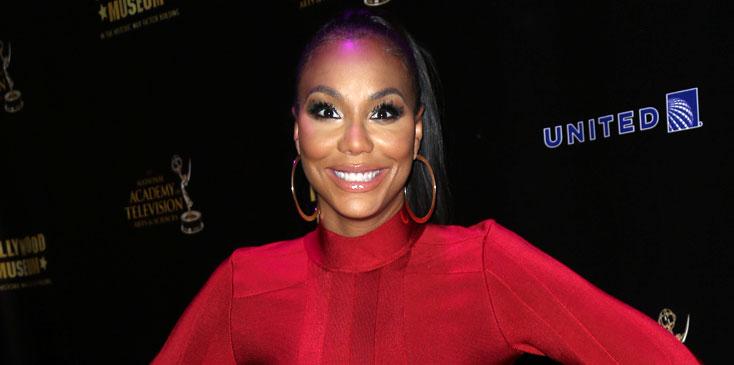 Tamar Braxton had an exciting Mother's Day on Sunday as she celebrated the holiday by attending her sister Toni Braxton's New York City concert during the final night of the Grammy Park music festival with their mother, Evelyn Braxton, and sisters, Towanda Braxton, Trina Braxton and Traci Braxton!
Article continues below advertisement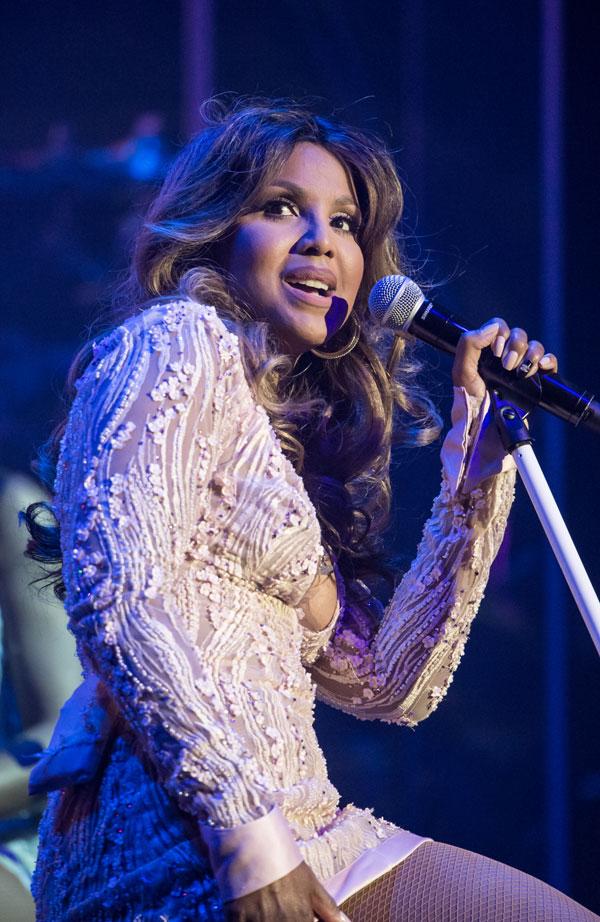 Toni lit up the stage while performing several of her hit songs to the packed crowd at Brooklyn's Kings Theatre.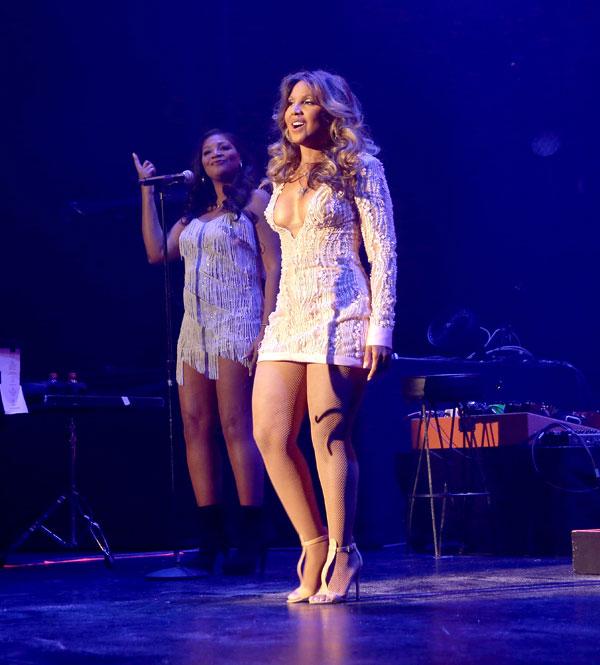 And Tamar even took to her Snapchat to share a few videos of herself listening to her sister's performance from the side of the stage.
Article continues below advertisement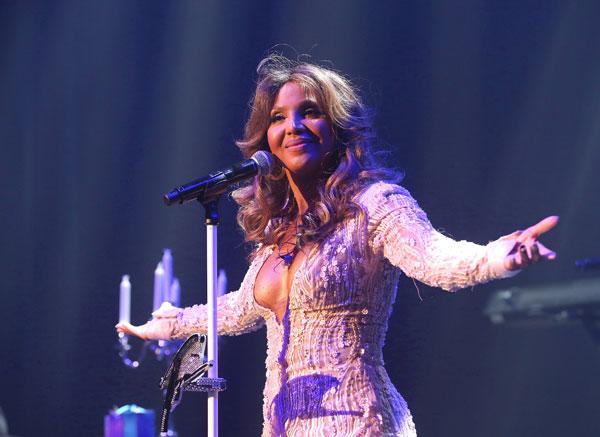 The sisters did face a little drama during the night, though, when Toni attempted to show Ms. E and her sisters a little love by calling them onto the stage. Towanda and Trina — who sing backup for Toni — were already on the stage. But she called Tamar to come out from the side of the stage as well, with The Real host being greeted by loud cheers once she made her way from behind the curtains.
However, the moment got a little awkward when Toni also called her sister Traci out to join the family! "Where's Traci?" Toni asked before quickly moving on from the question and instructing the crowd to clap for her three sisters that did make it out onto the stage!
Article continues below advertisement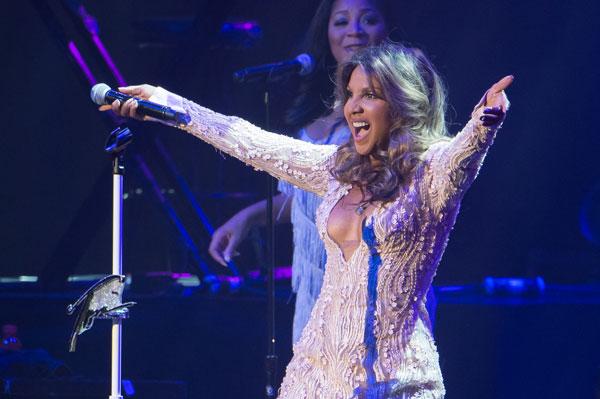 Before Toni performance, Traci had been spotted with a seemingly solemn look on her face as she walked through the venue's lobby with her husband, Kevin Surratt. And her absence on the stage during her sisters' introduction has added to talk that the girls may have been dealing with a little family drama at the show as they prepare for the premiere of the fifth season of Braxton Family Values! However, fans of the sisters have noted that they have all appeared to be on good terms over the past few months, especially following Tamar's health crisis at the end of 2015.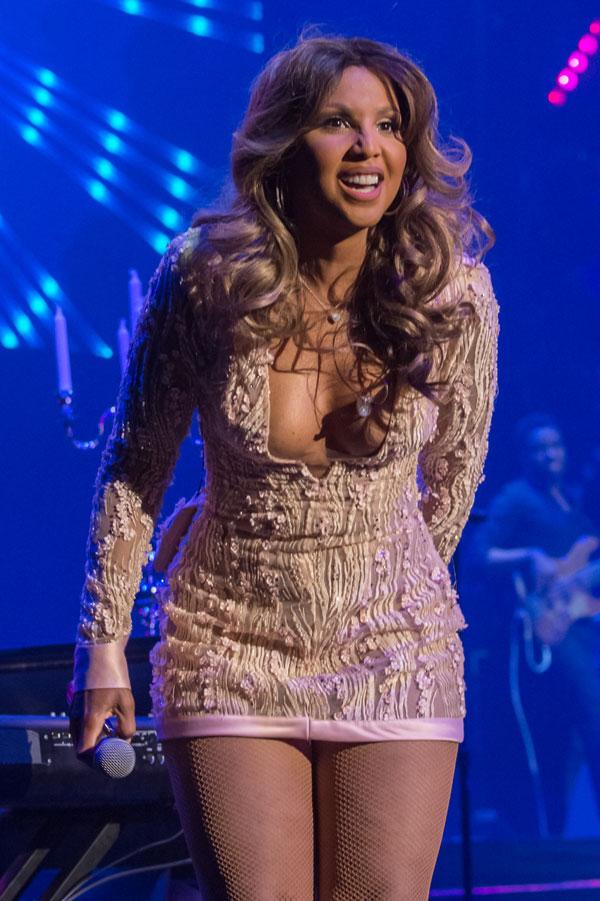 The first teaser video for Braxton Family Values new season revealed the girls' family feud over Ms. E's health and their battle over where their mother should live. The girls have had a rocky past few years as they've dealt with several moments of infighting. However, they have recently been showing each other tons of love on social media as they've shared their excitement about their family's return to TV for Season 5! What do you think about the Braxton girls reported feuds and Braxton Family Values' Season 5 premiere? Tweet us @OKMagazine or let us know in the comments section.