PHOTOS
Tammy McCall Browning Disses Kandi Burruss And Porsha Williams Over RHOA Miami Fight Jokes — See Her Response!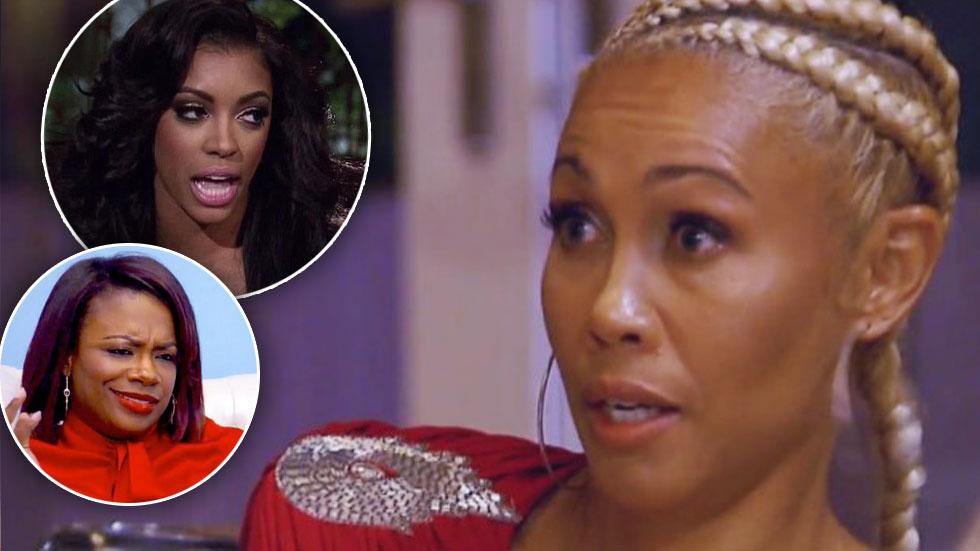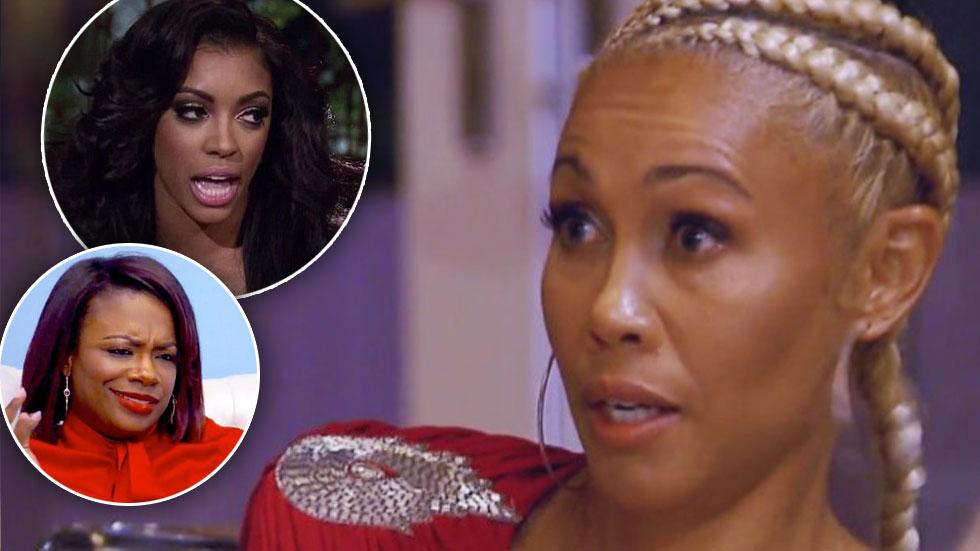 Tammy McCall Browning's appearance on Sunday night's episode of The Real Housewives of Atlanta went viral after the RHOA newbie was shown looking a little disheveled after returning to the girls' mansion following her nephew Glen Rice Jr.'s massive brawl. Kandi Burruss quickly uploaded the video of McCall Browning's return from the hospital to her Instagram account. But McCall Browning wasn't too humored with the RHOA vet's jokes about her, taking to her Instagram to blast the comments about her appearance on the show!
Article continues below advertisement
Burruss posted several videos on Instagram of the RHOA girls laughing as they attempted to figure out who was knocking on Burruss' door following the fight.
It turned out to be McCall Browning, who had been hospitalized after being injured during her nephew's fight. And the girls couldn't help but giggle a little when they discovered who was on the other side of the door.
Article continues below advertisement
Fans of RHOA created several memes and GIFs from the brief clip of McCall Browning at the door. And Porsha Williams even reposted one of the videos on her page. But McCall Browning has since taken to her Instagram to blast people for picking on her!
MORE ON:
Tammy McCall Browning
Article continues below advertisement
She specifically tagged Phaedra Parks in the post, which featured an image of Jack Nicholson from the horror film The Shining with McCall Browning's trademark blonde cornrows photoshopped onto his head!