PHOTOS
Tara Reid Shows Off Her Super Thin Frame In A Floral Print Bikini While In Miami!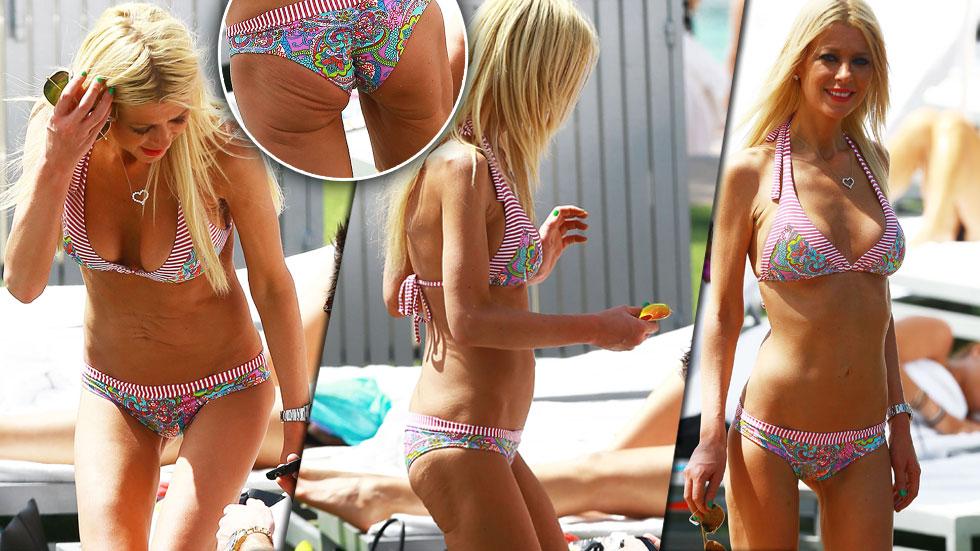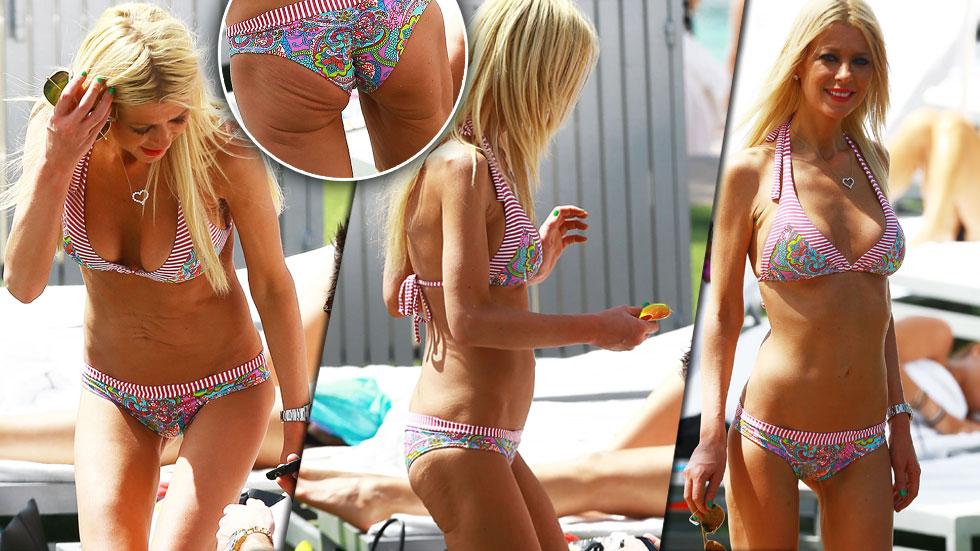 Tara Reid was once accused of photoshopping her super skinny pictures. But photoshop or no photoshop, the actress is just downright skinny, and showed off her thin figure while in Miami.
Article continues below advertisement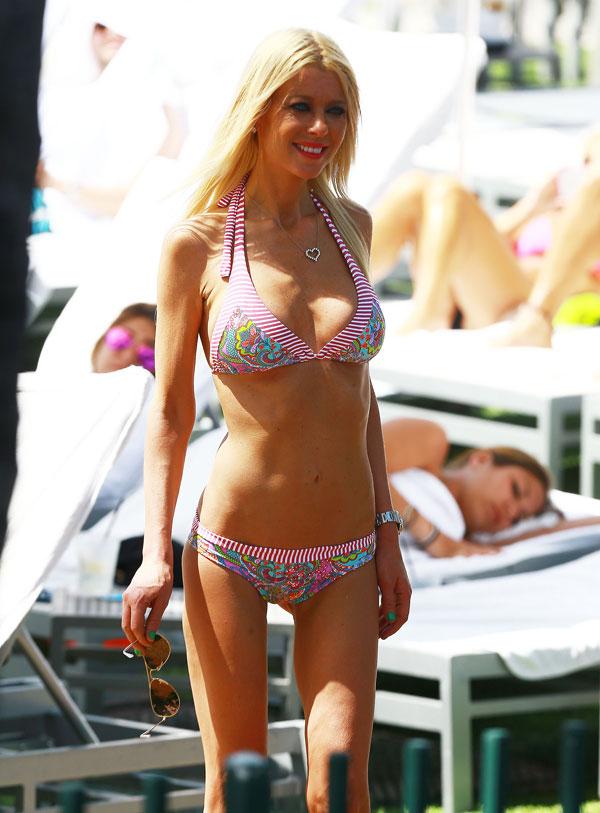 The "Sharknado" star wore a floral print bikini, just in time for Easter, and showed off major cleavage while relaxing with friends.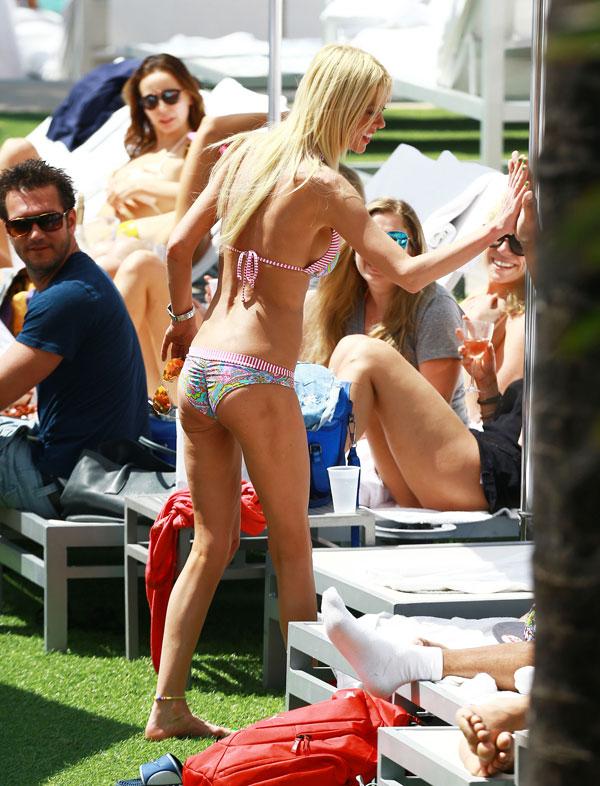 And for those who want to "thin-shame" Tara, she has a few choice words. "I'm just a small-boned girl," she said last year, according to reports. "I eat, I eat, I eat. Some people that eat too much, and you yell at them that they're fat," she said. "You want to get mad at me because I'm skinny? Great, get mad at me. I am what I am."
Article continues below advertisement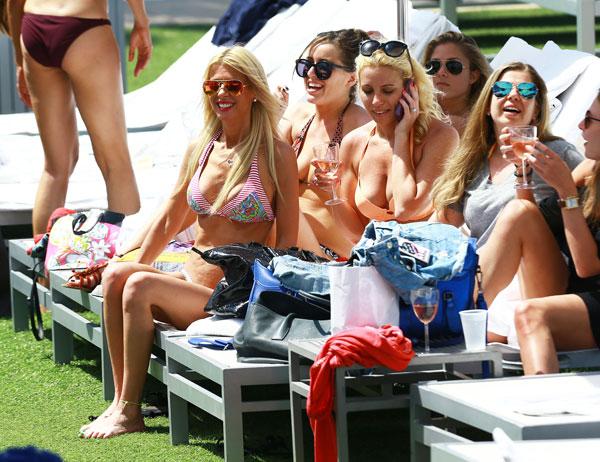 Clearly the weight comments aren't affecting her too much, as she had no problem wearing this skimpy bikini. She also often shares photos of herself rocking a two-piece on her Instagram account.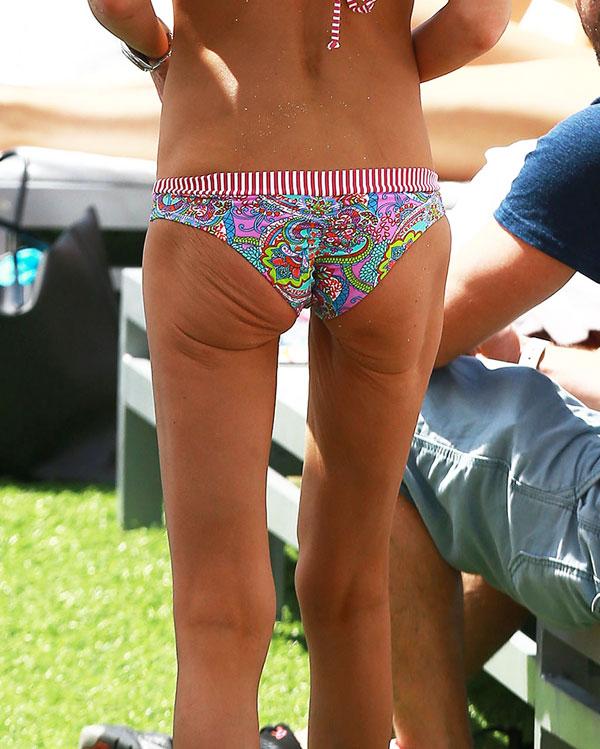 She also flaunted her backside in these bikini bottoms, showing off those pin thin legs and practically non-existent waist.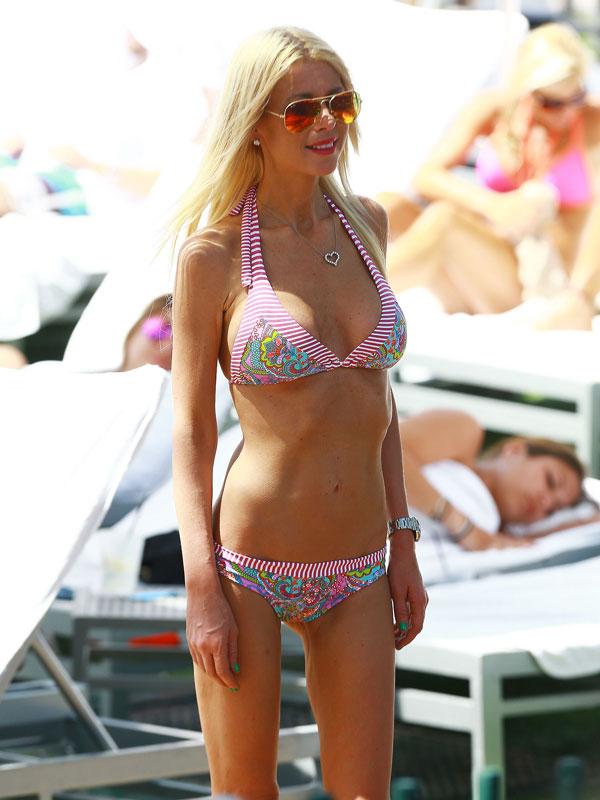 What are your thoughts on Tara's bikini bod? Let us know in the comments section below.