PHOTOS
Taylor Swift Loses Her Cool After Kanye West Goes On An Epic Rant During VMA Speech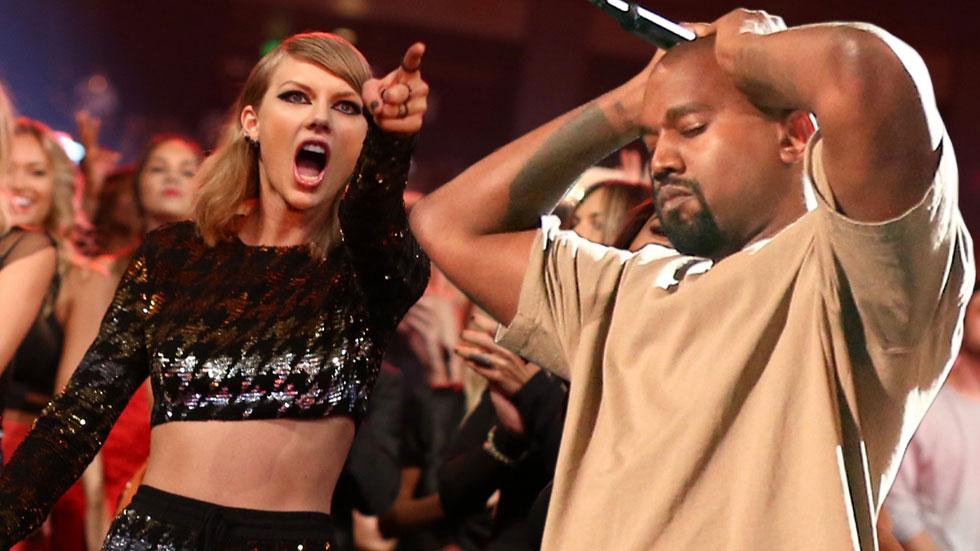 Article continues below advertisement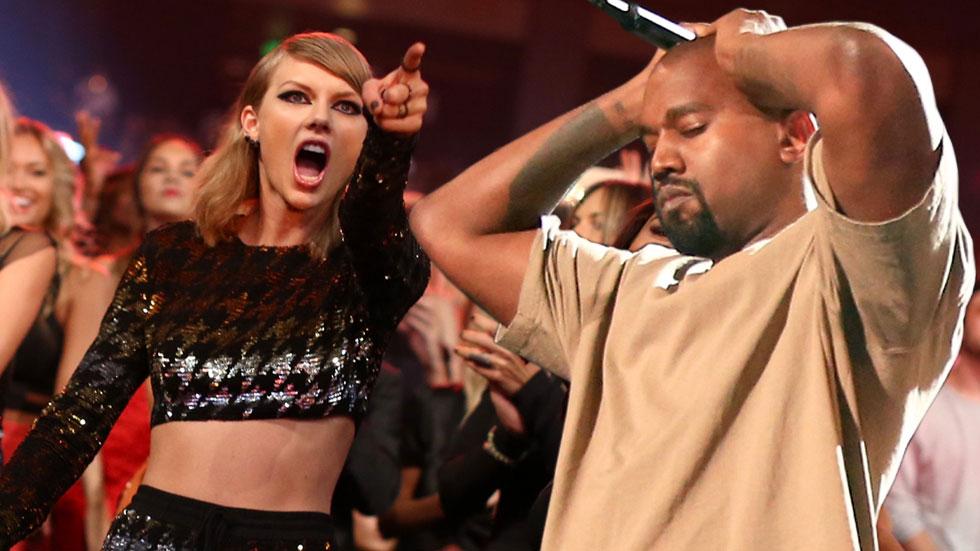 Kanye West is known for his rants as much as he is for his music, and no one knew what he would say onstage at the MTV VMAs after accepting the Vanguard award. But no one was less prepared than Taylor Swift, who freaked out after he went off-script!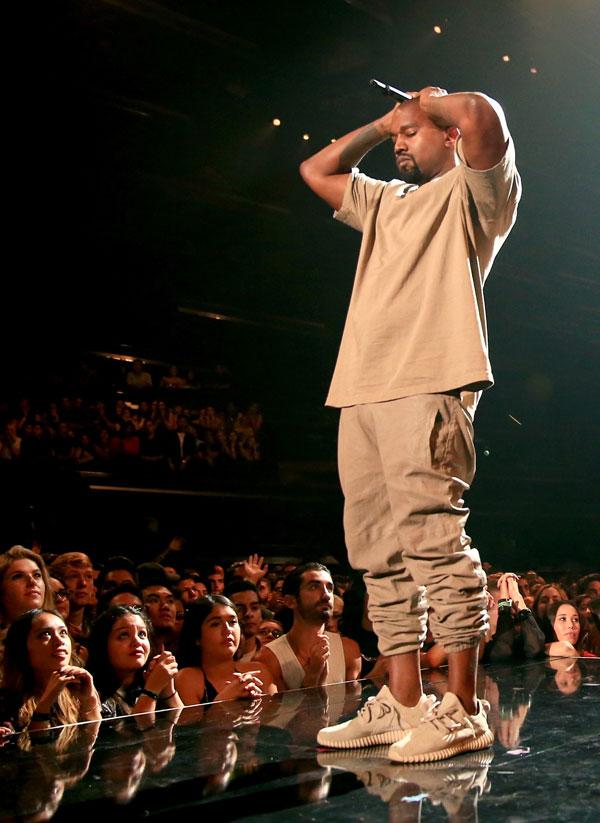 While Taylor Swift and Kanye West previously did not get along so well after that epic moment at the 2009 MTV VMA's when he interrupted her Best Female Video acceptance speech, the two have since made amends, and she agreed to present him with the Vanguard award, but only under specific circumstances.
Article continues below advertisement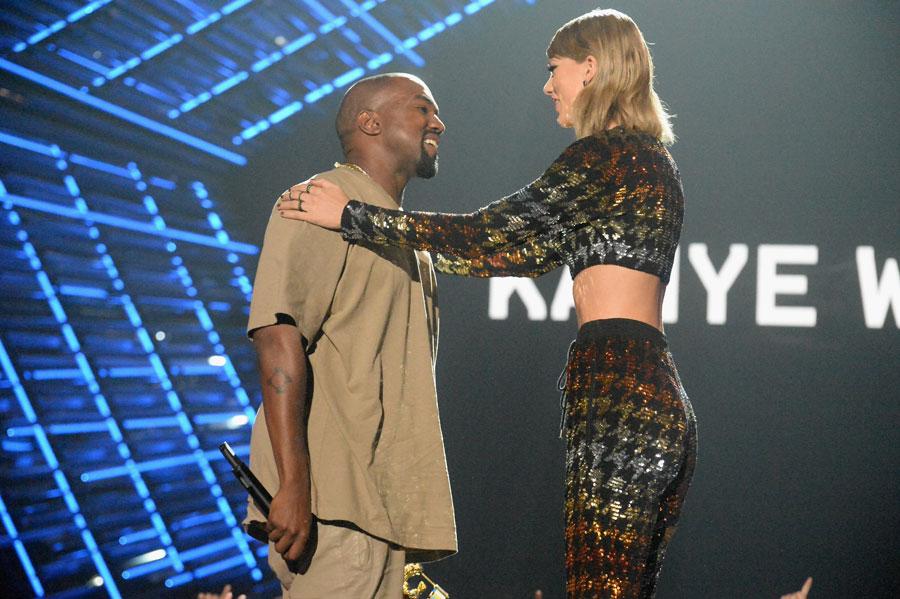 "They had agreed to his talking points as part of the agreement of her presenting the award," an insider told RadarOnline. But apparently, talking about smoking marijuana and running for President was not a part of the "talking points."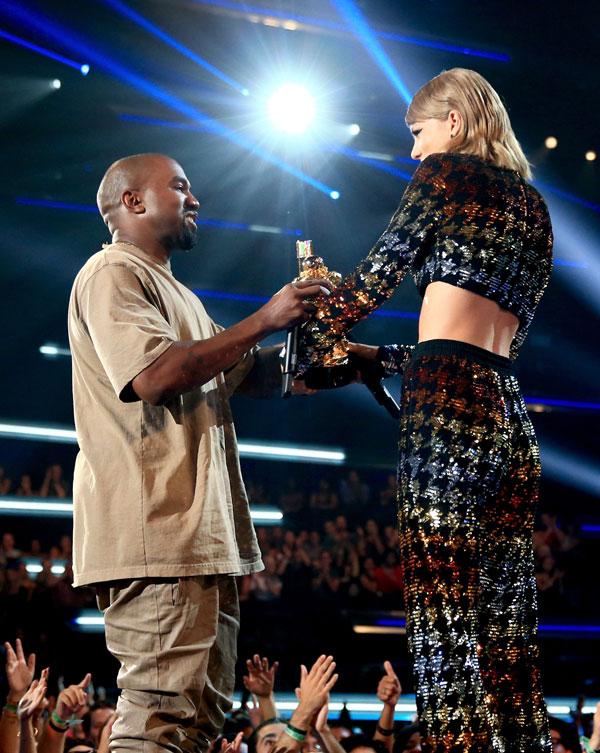 Taylor understandably began to panic once Yeezy "went 'in a whole different direction,'" the source admits.
Article continues below advertisement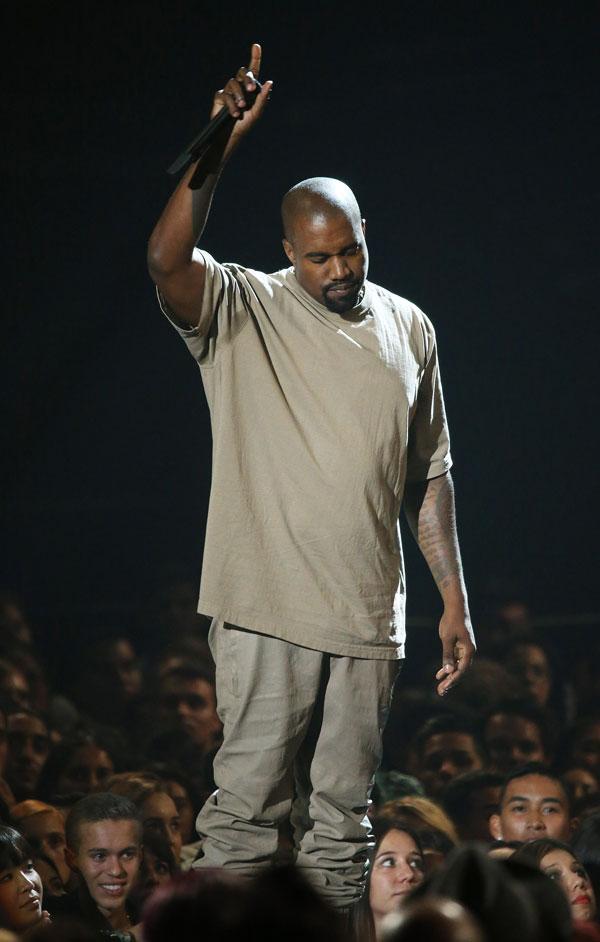 That may explain why the cameras no longer turned to Taylor, who was standing in the front row beside Kim Kardashian, right after Kanye revealed he "rolled up something" before coming onstage.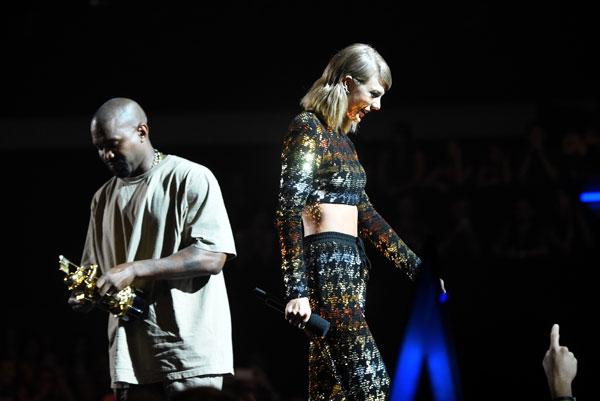 "She said she went into tunnel vision when he started going off script and that she tried to put distance between her and Kim," the source said. "Her publicist had them kill planned shots to her once he went off course."
Article continues below advertisement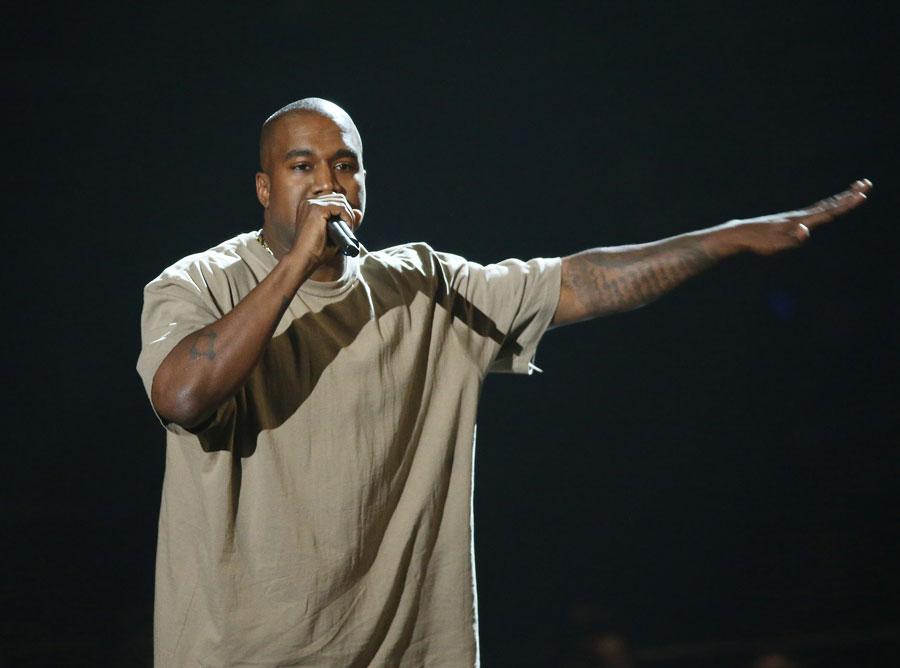 But is it really any surprise that the rapper had a few shocking moments up his sleeve while giving his speech? Not really, and it sounds like Taylor calmed down after accepting that Kanye is always going to be Kanye.