PHOTOS
Third Wheel?! Taylor Swift Takes Over Zayn Malik And BFF Gigi Hadid's Date Night In NYC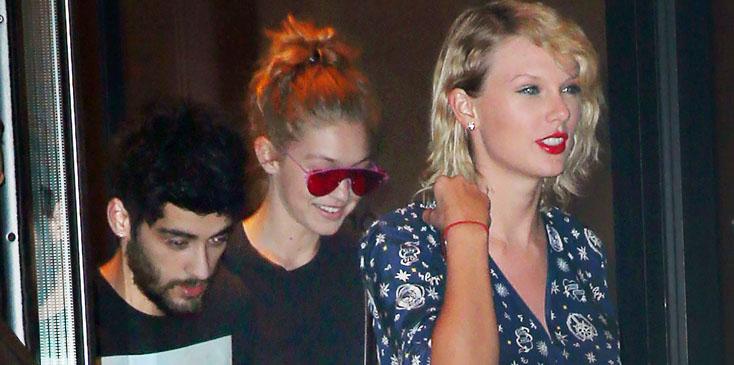 Taylor Swift goes to visit Gigi Hadid and Zayn Malik at Gigi's apartment, then Taylor takes them back to her apartment in New York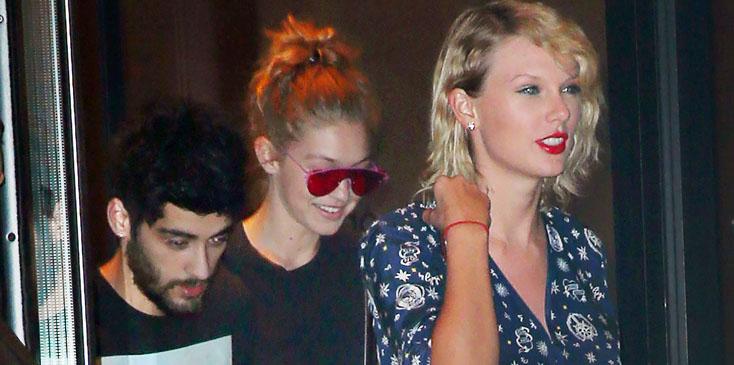 Taylor Swift may no longer have a man, but she's not at home crying about it! The pop star was spotted out on the town — but it wasn't with a new love interest.
Article continues below advertisement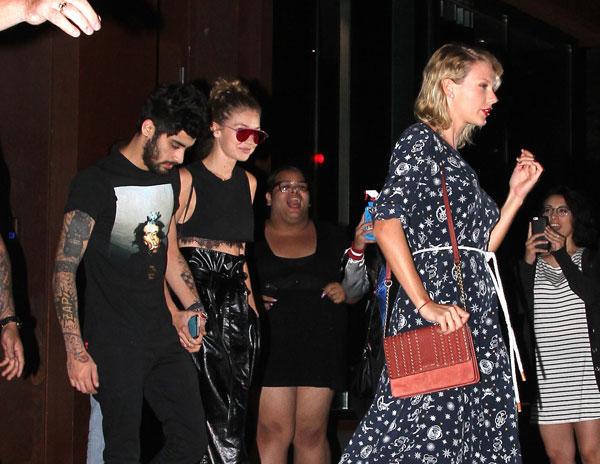 Taylor stepped out in New York City with her BFF Gigi Hadid and Zayn Malik. Hopefully she didn't take over their own date night.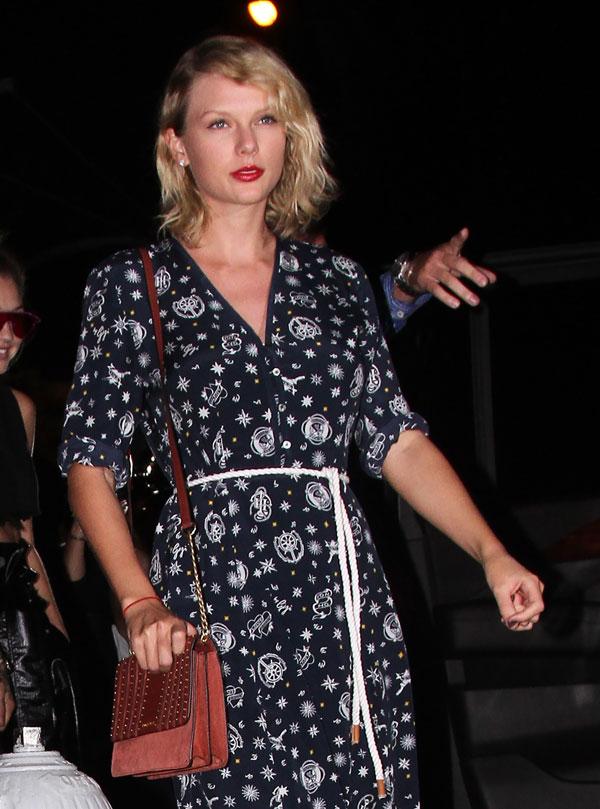 Taylor looked cute in a patterned peasant dress, while Gigi was model chic in loose black trousers and a crop top.
Article continues below advertisement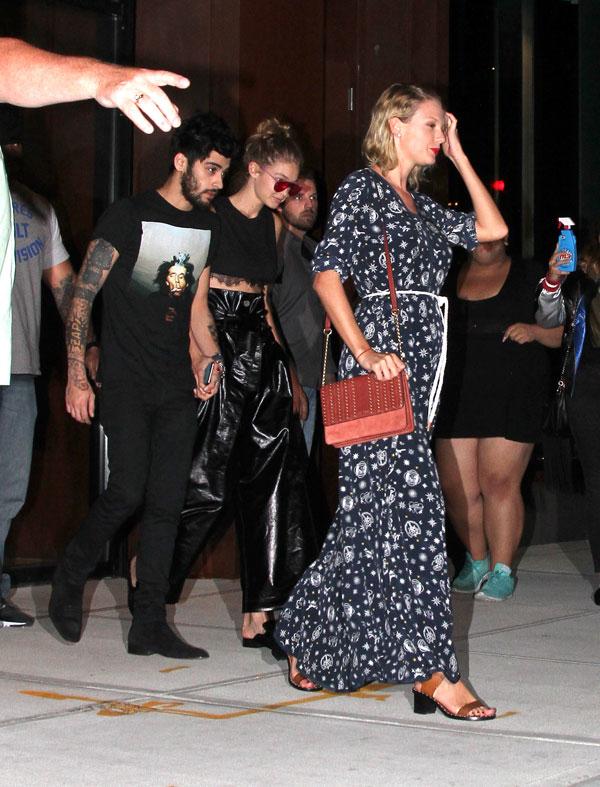 Hiddleswift was put on an indefinite hold just days ago, with mixed reports as to what caused the whirlwind romance to coming to a sudden halt. According to some reports, Tom grew "tired" of his girlfriend, while others claim it was Taylor who ended it because she did not like how public he wanted to make their relationship.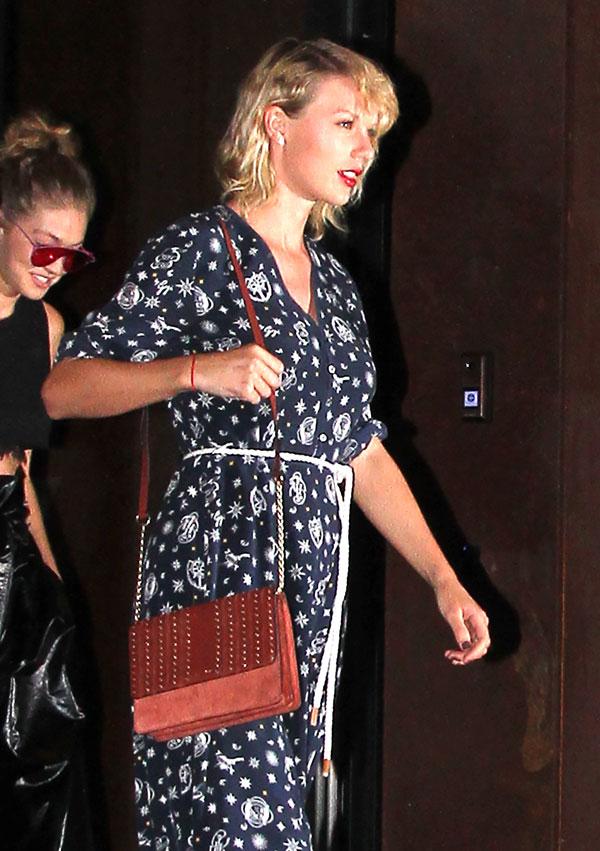 We're sure it'll only be a matter of time before Taylor hits the studio to sing about this latest three-month romance!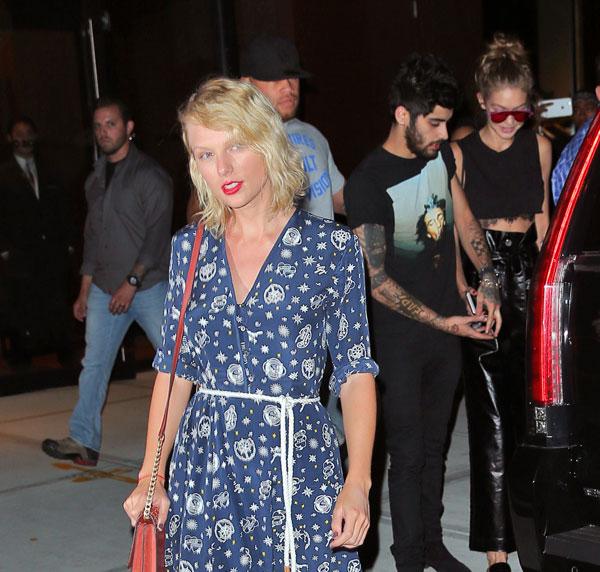 What are your thoughts on Taylor's night out with Gigi and Zayn? Let us know in the comments section.