PHOTOS
Another Baby For Briana? DeJesus Tells Fans She's Hoping For A Boy!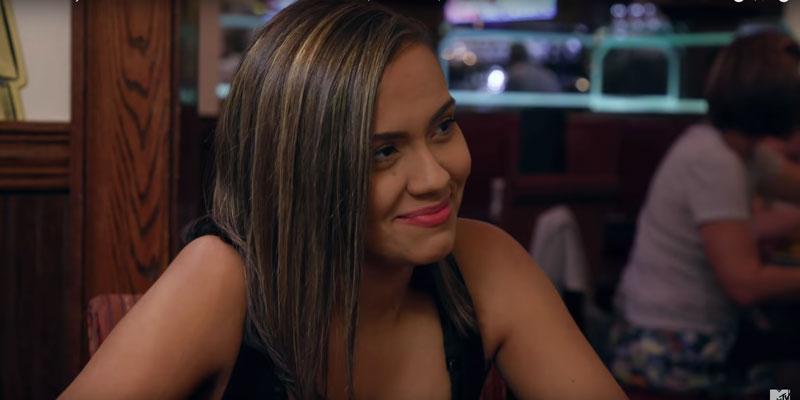 Is Briana DeJesus preparing for baby number three?! The Teen Mom 2 star hinted as such on Twitter Thursday, sending her fans into a frenzy!
Article continues below advertisement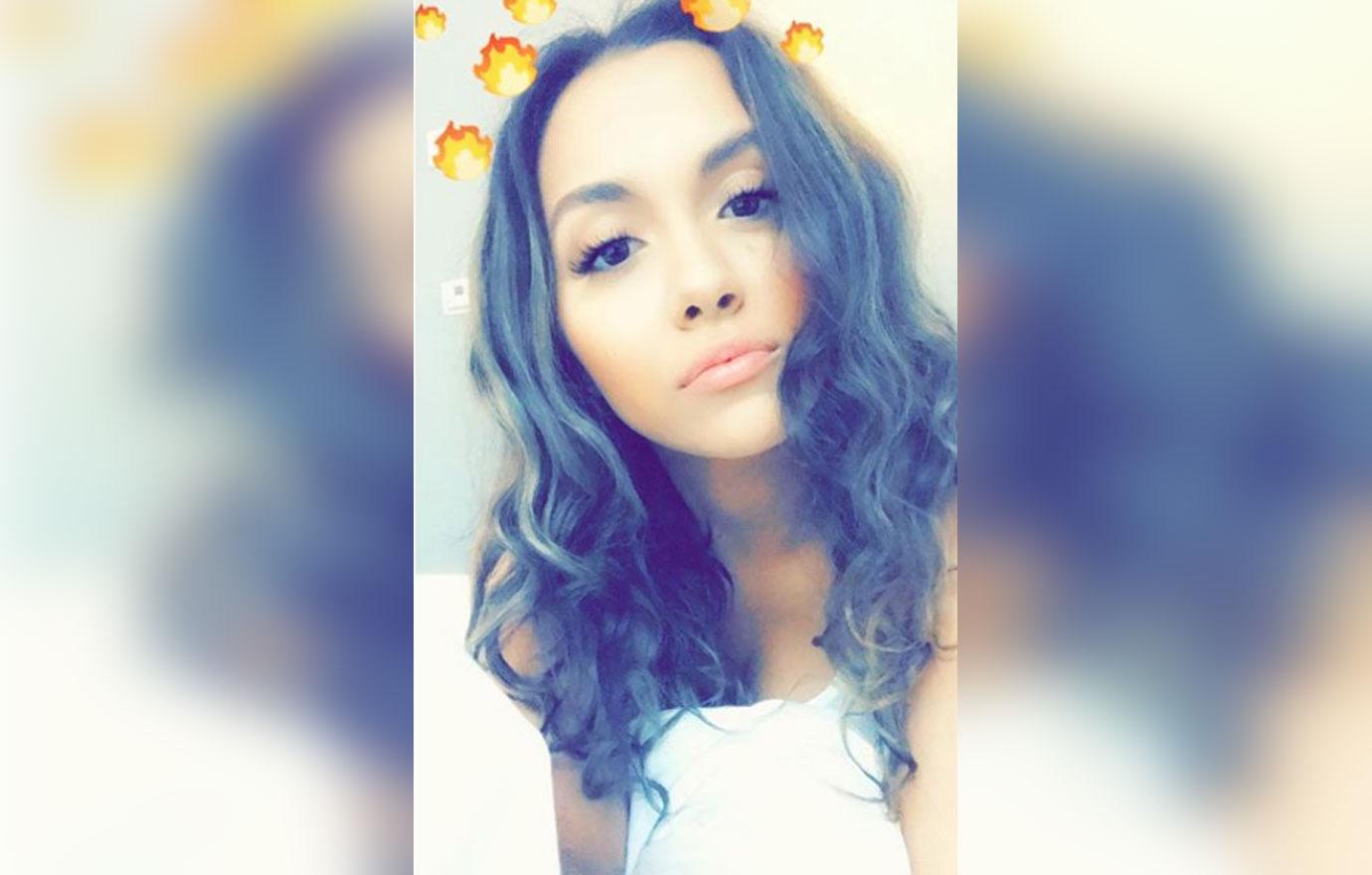 "Need a little boy and I'm set lol," Briana tweeted.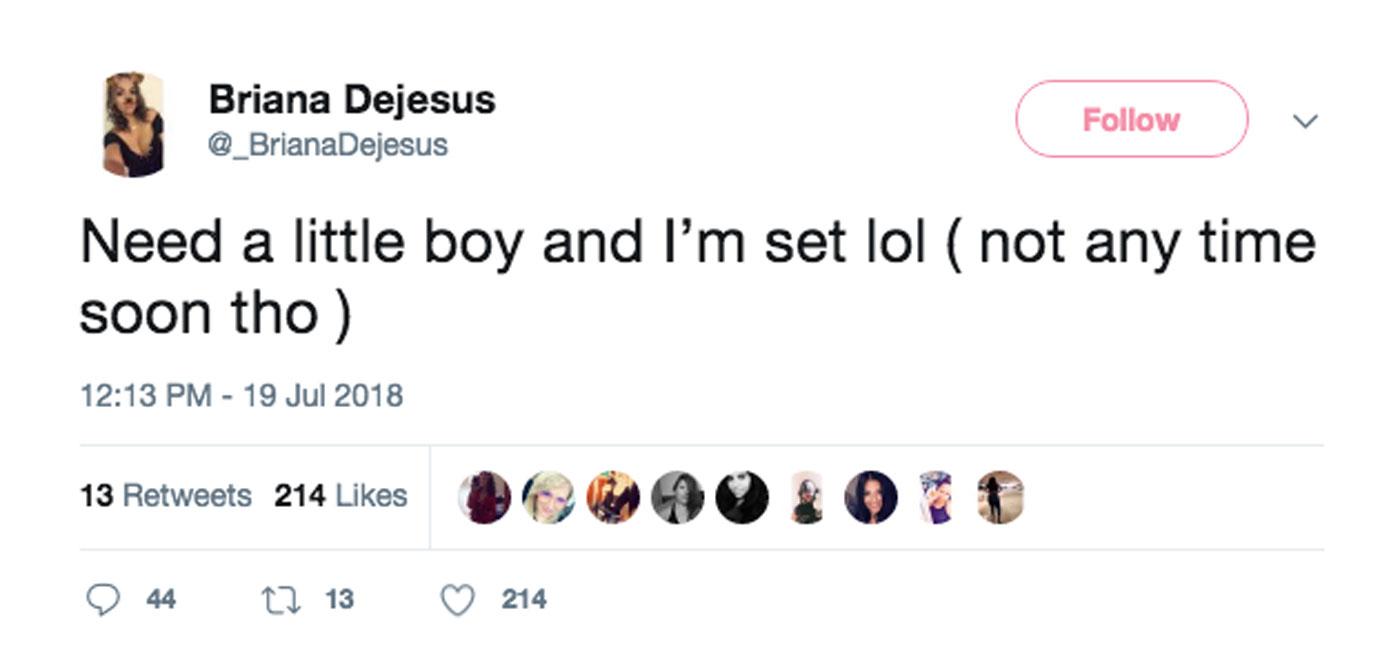 However, she added, "( not any time soon tho )."
Article continues below advertisement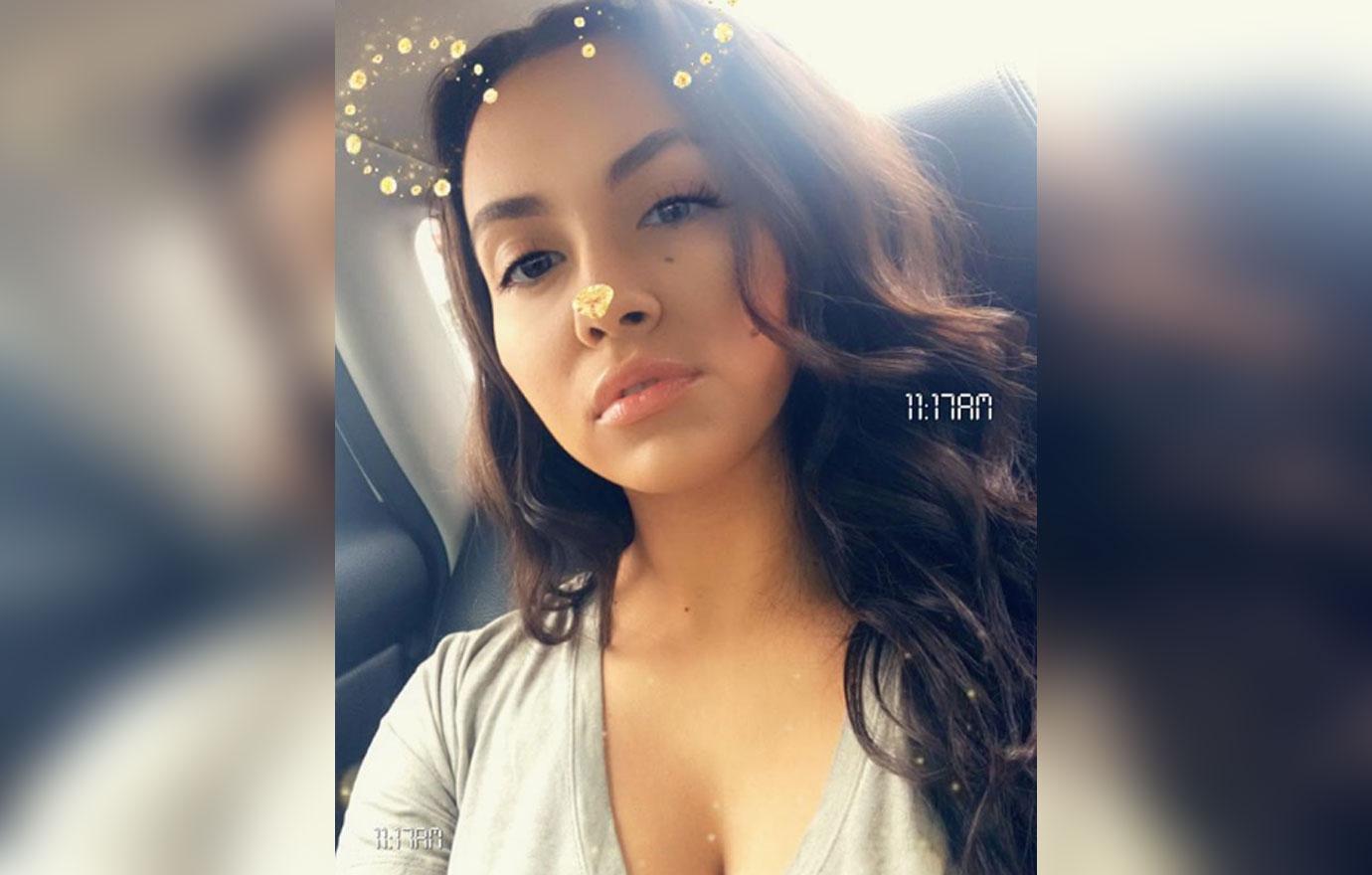 Fans were quick to offer their opinion. "Why is everyone so hung up on having one of each I have a boy And girl. It's no different if you have loads of girls or if you have loads of boys. Just feel blessed you can have children some people can't have any," one fan replied.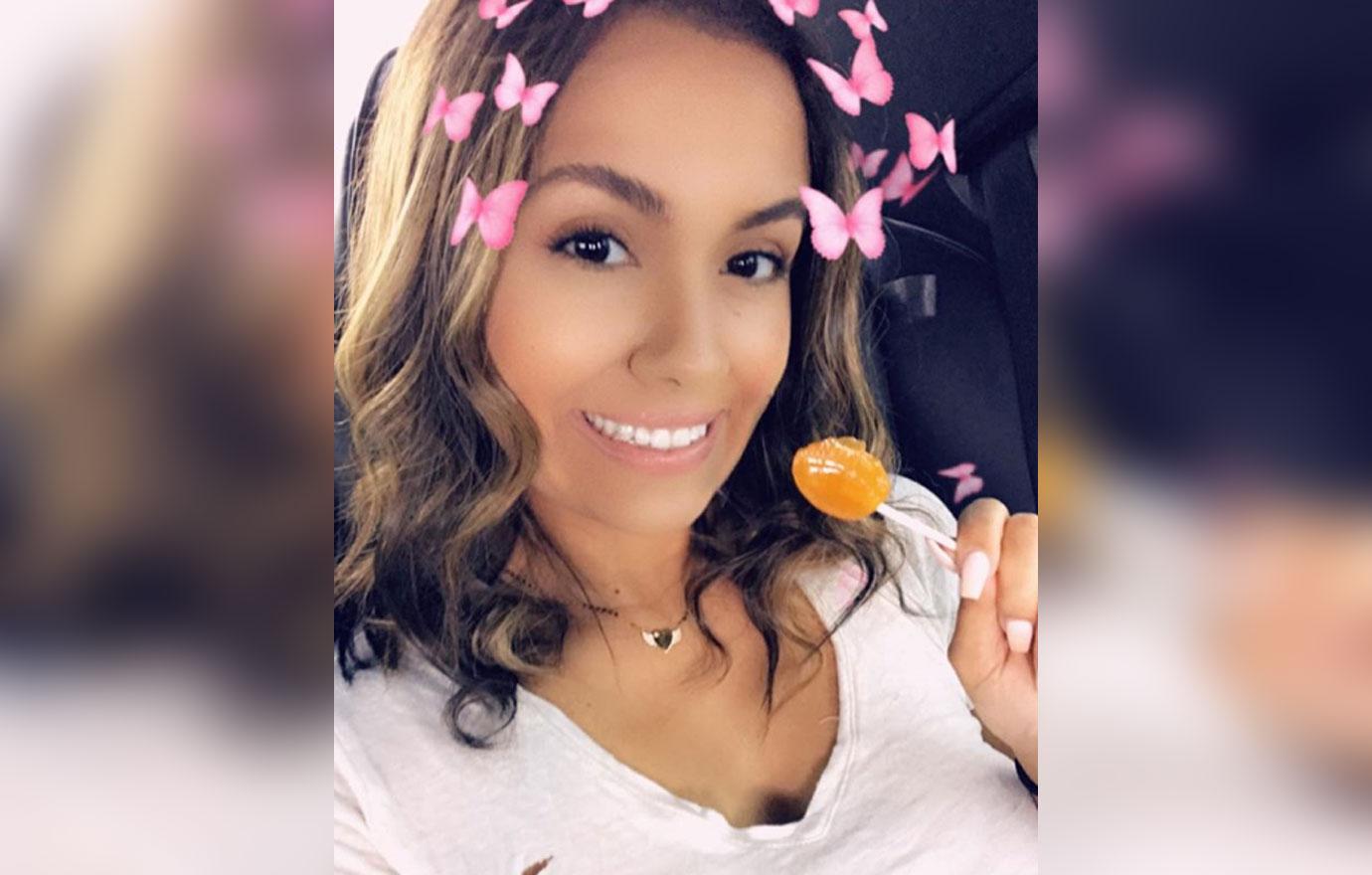 Others warned, "My uncle had 6 girls trying for a boy." "My aunt had 6 boys before she had a girl lol," said another.
Article continues below advertisement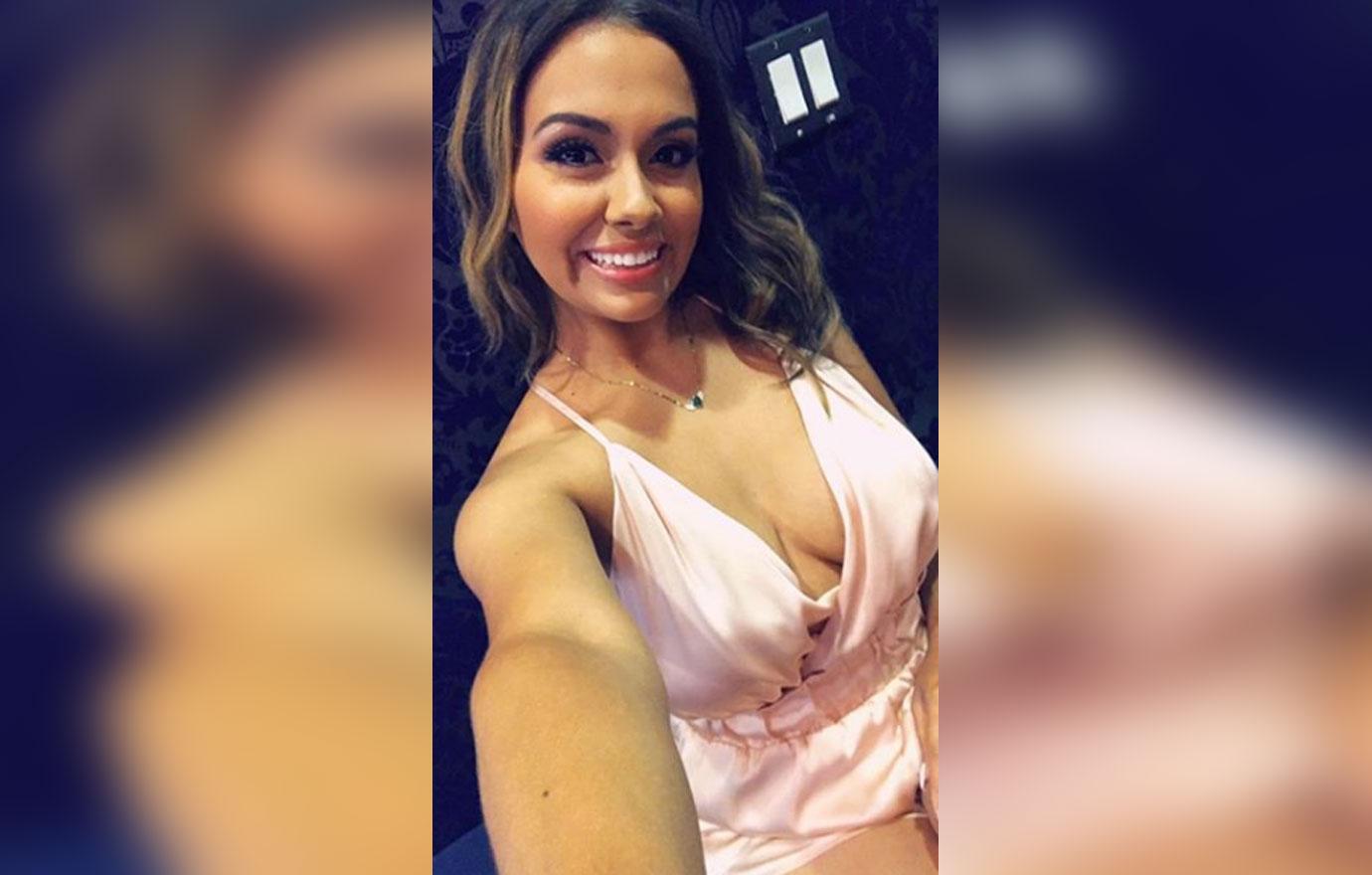 If Briana does have a third child and he's a boy, she already has a name lined up! "My 3rd baby is going to be named Whimsy Rose if I ever have another girl," Briana wrote on Twitter recently. She also added that it would be "Maddox Moon" if she had a boy.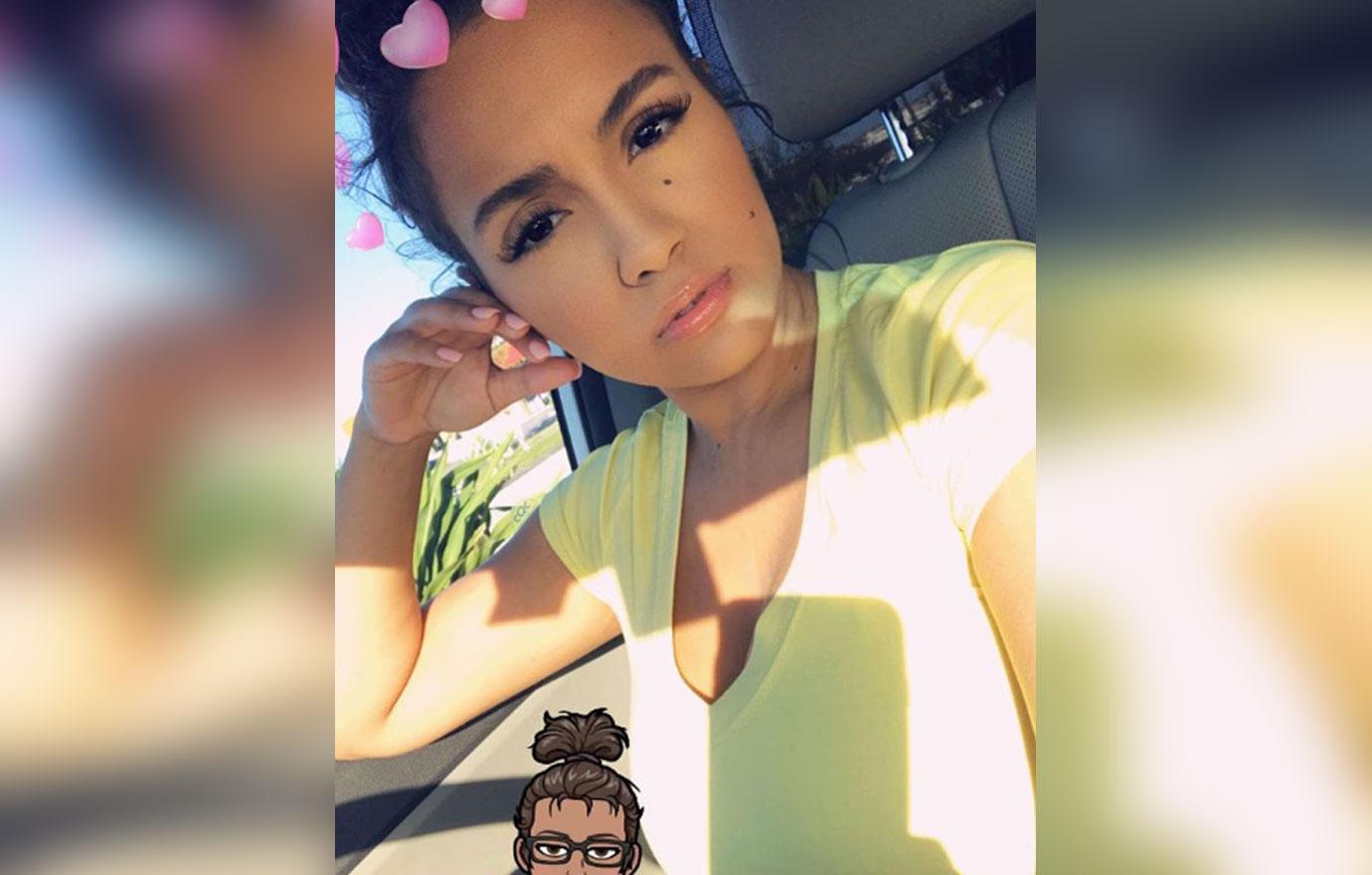 This isn't the first time Briana, mom to Nova, 6, and Stella, 1, has admitted she'd like a third child. When a fan previously asked, "Do you want more kids?" Briana replied, "One more and that's it."
Do you think Briana should have more kids? Sound off in the comments below!