PHOTOS
'Late, Unorganized & Crying! 'Teen Mom 2' Viewers BLAST Leah Messer For Dissing MTV During Emotional Breakdown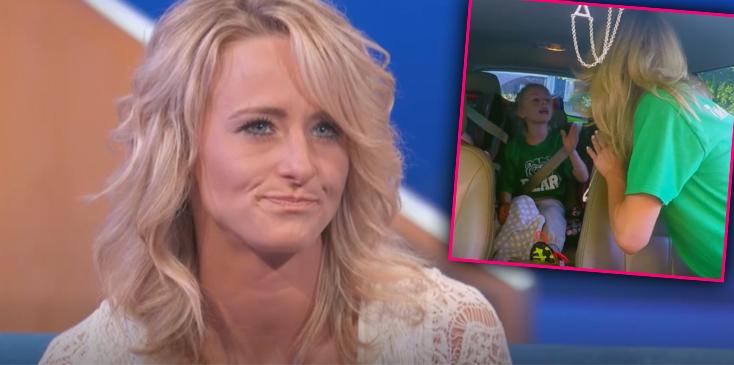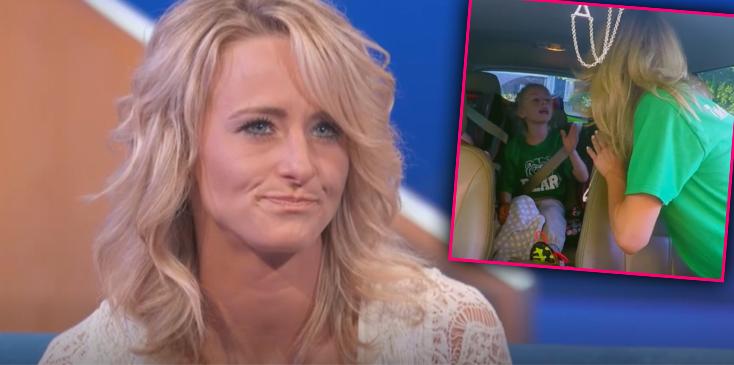 The moms are back which means...the drama is back! During last night's episode of Teen Mom 2, Leah Messer suffered a MAJOR breakdown and fans were quick to slam the reality star's tantrum.
Article continues below advertisement
During a scene when Leah had to take her oldest daughters, twins Ali and Aleeah, to their softball game, the reality star couldn't find her keys right before leaving! "I'm about to have a panic attack," she yelled while searching her car and house. "This is like important. I'm going to be super late. I cannot be late for their game. Every time MTV is here something like this has to happen!"
Leah continued to say, "Because MTV was here and this never happens so it made me feel that much worse. Because I was like great, this is what everyone sees. This is what they're going to assume. This is going to be twisted. I was thinking all that in my head. A lot of stuff with the show affects me."
Article continues below advertisement
Following the dramatic scene, fans took to Twitter to reveal their thoughts on the progress that Leah has made over the last few seasons as a mother. "Oh look, Leah hasn't changed a bit. Late, unorganized and crying," a viewer tweeted.
Another one wrote, "Another season, another Leah breakdown because she can't find her keys." And another fan tweeted, "Leah only functions like a hot wreck when MTV is there? Does all the crayon on the wall say LIAR?"
Article continues below advertisement
In an exclusive interview with RadarOnline.com, Leah admitted that she was nervous about this season saying, "There is a lot of editing and all that. You don't know what's going to be on air."
What did you think of Leah's meltdown? Let us know your thoughts in the comments section!