PHOTOS
Leah Messer Posts A Cryptic Message About 'Envious' People After Briana DeJesus SLAMS Her On Twitter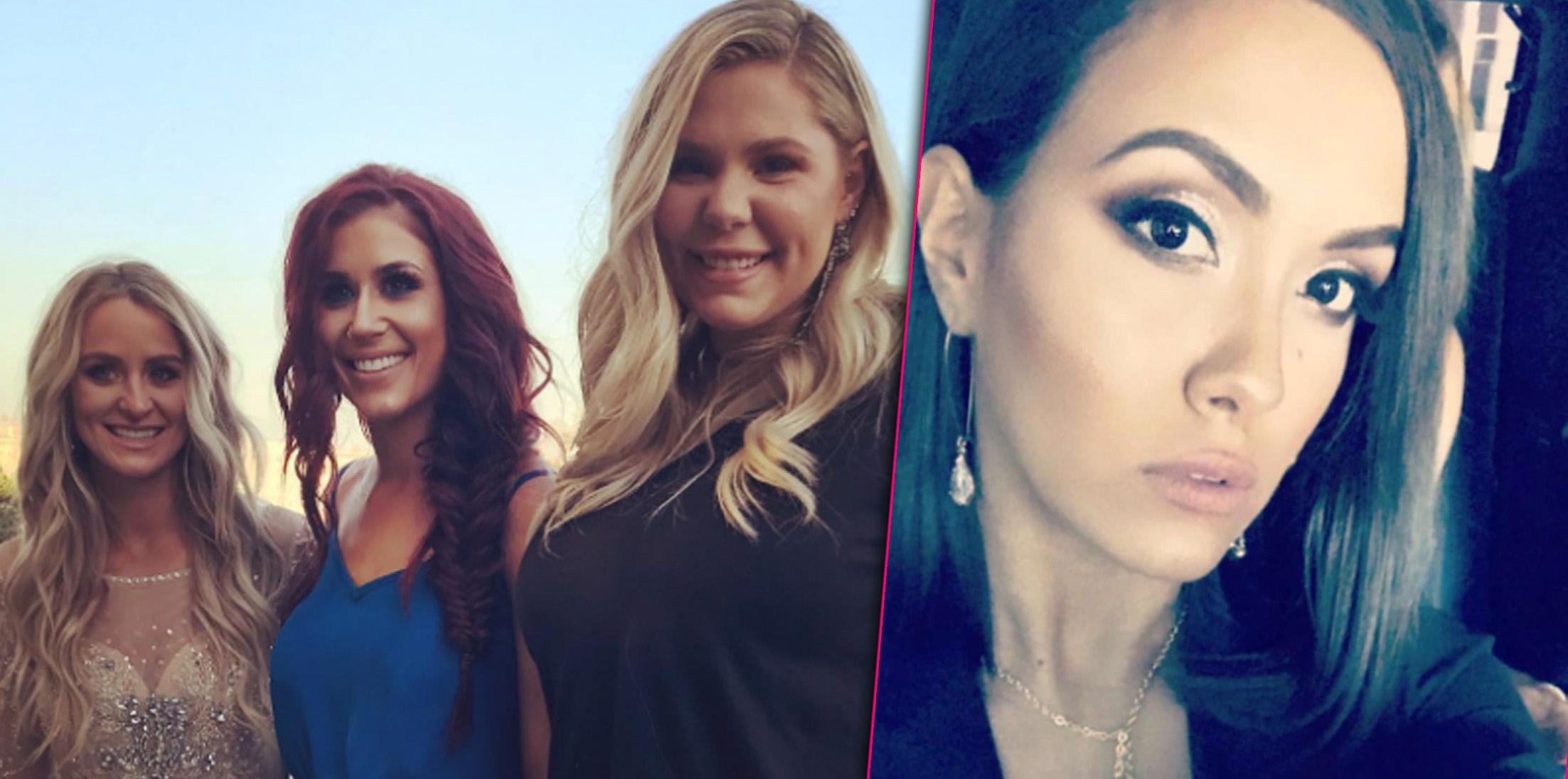 Another Teen Mom 2 war! The ladies on the show were reunited this past weekend in Los Angeles to film the reunion special and of course, there was drama. As fans noticed on social media all weekend, there seemed to be sides taken between the ladies. The newest mom on the show, Briana DeJesus, took to Twitter to slam her co-stars and their behavior at the taping. But is Leah Messer's latest Instagram post firing back at her?!
Article continues below advertisement
As fans saw, Leah seemed to have a great time reuniting with her co-stars, Chelsea Houska and Kailyn Lowry. The three shared photos together, with Jenelle and Briana noticeably missing.
Following the reunion taping this past weekend, the girls have seemingly been through shade. Briana shared this photo of herself with Jenelle writing, "The only person who kept it real through out the whole reunion."
Article continues below advertisement
Briana then took to Twitter to bash the girls even more! "She was the only one who wasn't acting like her s**t aint stink lol so to me thats real asf," she wrote. "Plus she was the only one who wasnt acting fake and choosing sides like high schoolers."
She continued, "Plus whatever Jenelle has going on in her personal life has nothing to do with me. I will never judge her off of a TV show she has never done anything shady to me for me not to like her so she's cool people along side David Eason...they welcomed me with open arms the others had a guard up and it's understandable because their loyalty sided with their friends."
Article continues below advertisement
She ended her rant with, "It's still fake to choose sides without knowing who I really am...but whatever."
Leah posted her positive message, which also seemed to throw shade at all the drama writing, "Pay no attention to those who try to bring you down. They're envious of where you are and how well you're doing. Align yourself with those who support you and lift you higher. Don't let the behavior of anyone distract you from being the best version of you. When you focus on what you like, on what feels good, and appreciate life, you will attract even more of that. Remember, where your attention goes, energy flows. What are you focusing on?"
Are you Team Briana and Jenelle or Team Chelsea, Kailyn, and Leah? Let us know in the comments!